Seasons and languages apart, these are Bigg Boss's most beloved couples.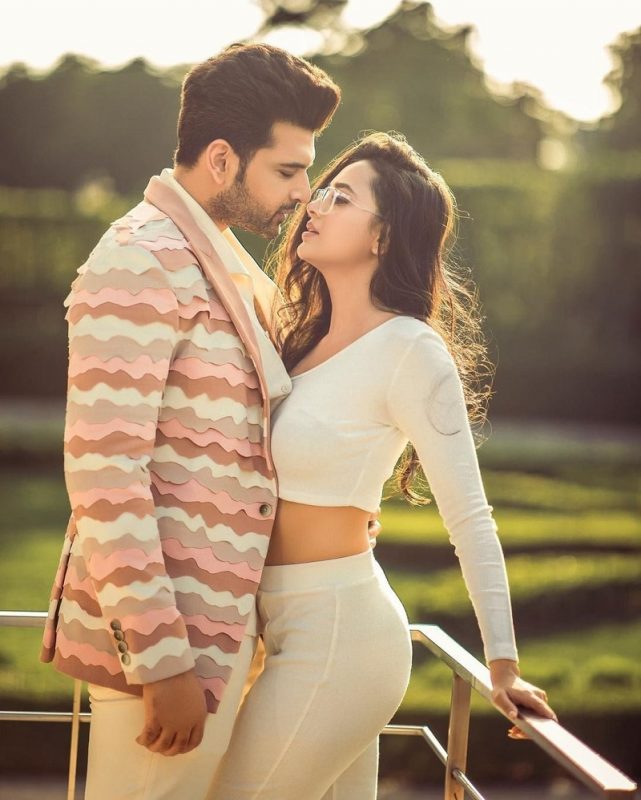 Their love stories in the Bigg Boss house made headlines 
There has been a lot of buzz surrounding Bigg Boss' upcoming season, along with speculation about the contestants and couples. His show brings back memories In addition to the crazy, fun, and controversial moments the contestants experience, the very famous Bigg Boss show also brings back memories of the frenzied race to provide viewers with the most entertaining content the development of friendships and relationships among the housemates during the race to the finale. Whether it was Big Boss Hindi, Bigg Boss Marathi, Bigg Boss Kannada or Big Boss OTT, No matter what language or medium Big Boss is presented in, people always loved watching the contestants fight their flings and the love stories. This is a list of a few couples from different seasons an ediums who gave us a lot of couple goals. Some of the couples are still together right now in real life, but there are others who aren't, but for their chemistry and camaraderie, these couples were definitely the talk of the town during the show. Seasons & languages apart, these are Bigg Boss's most beloved couples
Big Boss OTT Kannada – Jashwanth & Nandini
Among the most popular contestants are Jashwanth and Nandini Kannada version of Bigg Boss OTT, during the show they were lovey Dovey to the extent that they were given the title Made for Each other by housemates. Their show was full of entertaining and oh-so-cute moments that left the audience in awe. Whether it was a moment of sadness, happiness, a celebration, or even a tiff with one of their housemates, these two lovebirds were always there for each other, regardless of the task or the mood, whether it was a moment of sadness, happiness, or a celebration, or even a tiff with one of their housemates.
Bigg Boss (Hindi), Season 15 – Tejasswi Prakash and Karan Kundrra, TejRan
In the Bigg Boss house, they had their first encounter which was quite casual and normal, followed by long discussions and a few small arguments. By the time their conversations began to get longer, and their cozy encounters started to become more frequent, the audience knew for sure that something was definitely brewing between them. Karan took some time to win Tejaswi over, but once she was smitten by the charm of Karan, she was all loyal and smitten by him, even acting possessive towards him with regard to other female contestants as well. Her over possessiveness for Karan did not sit well with her housemates during weekend ka vaar shows too, and they were vocal about it in front of Salman Khan, the host of the show. Consequently, they also became the most powerful and cute couple of the show, who stood like a rock for each other as opposites do attract each other. Mature Karan Kundrra and childish Tejaswi Prakash became the show's most powerful and cute couple. In the course of their BB 15 journey, #Tejkaran became one of the most trending and followed hashtags. I'm sure their fans and followers can't stop following them for their chemistry and bond, they were in awe of each other, and they still seem to be in awe of each other today.
Bigg Boss (Kannada), Season 8 – Divya Uruduga and KP Aravind Arviya
It is important to note that although they met on the sets of Bigg Boss Kannada season 8, they have remained close friends long after the show ended. Even after the show ended, their chemistry was praised and contributed to huge success for the show. It was constantly asked how they would move their relationship into the future. A major reason for Bigg Boss Kannada's success this season was Aravind KP's and Divya's great compatibility. A section of the audience said Aravind KP and Divya were acting as a couple in front of the camera so they could gain screen time. It was also claimed by a few others that they are not in a relationship. The whole episode was scripted by the makers of BBK to boost their TRPs. They were rumored to be dating each other in real life while they shared an inseparable bond. Throughout the season, inmates asked them if they were serious about their relationship, but they maintained that they were just good friends.
Bigg Boss (Telugu), Season 4 – Abhijeet and Monal
Right from the day of the premier buzz began to build as Abhijeet chose a picture of Monal saying that he would marry her, date Pooja Hegde, and kiss Tamannaah Bhatia. The equation he had with Monal, however, didn't work out as he had expected. During the first week of their relationship, the two had become much more comfortable with each other. In the course of their conversation, Abhijeet and Monal talked about relationships, marriage, and what they are looking forward to in the future. During an episode, Monal told Akhil that she likes him and enjoys spending time with him. By telling Abhijeet that she liked him, Monal gave him a welcoming gesture. They had a 'moment' that Abhijeet described later with others.
Bigg Boss (Tamil), Season 3 – Abhirami and Mugen
The chemistry between Abhirami Venkatachalam and Mugen captured the attention of everyone in the house. In the course of presenting the show, there were many aspects that kept the audience intrigued, and one of those factors was Abhirami's romantic relationship with Mugen Rao. However, he did not react to her proposal because he didn't want to give her any false hope. Furthermore, he made it clear that he has a girlfriend outside the house and does not want to complicate things. During interaction with a publication, she even revealed that it does not matter what people say about you when you love someone. And she is willing to take any blame on her because her feelings for Mugen remain pure and true and she does not have to prove them to anybody. And the liking was mutual from the time the duo had entered the house.
Bigg Boss (Malayalam), Season 1 – Pearle Maaney and Srinish Aravind
The Malayalam entertainment industry's most sensational couple is Pearle Maaney and Srinish Aravind. They made it to top news for falling in love with each other and also honeymooning in the Himalayas. They made their feelings public in the BB house, and even after they came out of the house, they kept displaying their love through social media. Their love story was hailed for looking very sweet and heartwarming.
Bigg Boss (Marathi)Season 2, Veena Jagtap and Shiv Thakare
They spent a lot of time together in the Bigg Boss house and developed a close friendship and were also believed to have fallen in love. Veena Jagtap, the star of Radha Prem Rangi Rangoli, as well as Bigg Boss Marathi winner Shiv Thakare spent a lot of good time together while having lengthy conversations, doing chores together and doing tasks too. There was no doubt that their sizzling chemistry won many hearts. There was a lot of excitement among the fans when it was released. Veena and Shiv's relationship status has long been a matter of interest to Veena's fans, and sometimes there are rumors spreading on social media concerning their relationship status.
(highonpersona.com)https://www.highonpersona.com/bollywood-actors-remain-ahead-of-the-curve-in-acing-their-suit-looks/