Bollywood Actors remain ahead of the curve in acing their suit looks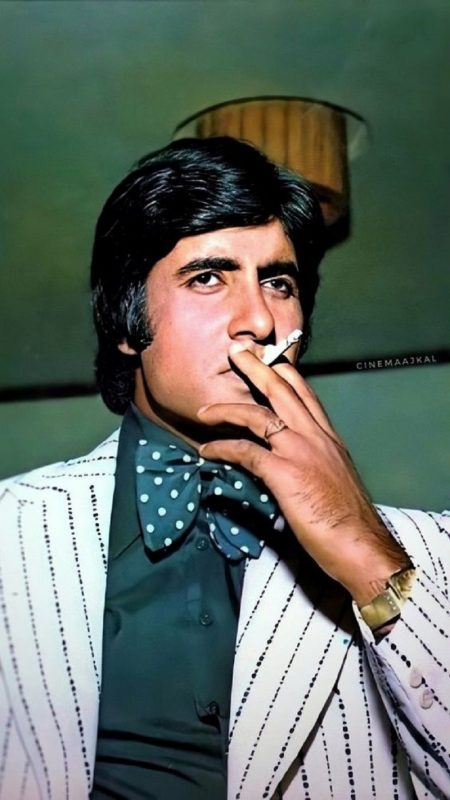 From the golden era of Bollywood, the suited booted looks of Bollywood Actors continue to endure
Certainly, if you're a fan of the old, classic Hindi movies from the golden era of Indian cinema, then you'll agree that Rahman was one of the most charming heroes during that time who was praised for his suit and cigar looks and was given the roles of a very wealthy man because of his royal appearance and demeanor. Then came the era of the extremely handsome and classy Dev Anand, and charming Dharmendra, followed by the angry young man of Bollywood, Amitabh Bachchan, and forever young Anil Kapoor. From the golden era of Bollywood, Bollywood actors remain ahead of the curve in acing their suit looks the suited booted looks continue to endure.
As a matter of fact, all of the men listed above have one thing in common with one another, and that is that they have all shown the ability to be very fashion-savvy and aptly stylish at all times. There was something extremely sophisticated about them in their tuxedos and suits. It was clear that they knew exactly how to accessorize their looks, perhaps without the help of any stylists at that time.
Bollywood actors are definitely following the footsteps of their predecessors by embracing the identical styles and appearance as their predecessors. As fashion has evolved, there is also a trend among Bollywood hunks to dress a bit more casually with their suit looks now, sometimes fusing their suit looks with formal-casual, and occasionally getting a bit more casual with their selection of sophisticated clothing as well. Nevertheless, here are some of our favorite classy looks from their recent appearances.
As we see Vicky Kaushal in this suit ensemble, it is gaining a lot of attention. It is no secret that Vicky is emerging as a very talented and fashion-conscious actor in Bollywood. On his Instagram page, he is often photographed wearing athleisure looks, and he has also made statements wearing formal and suit looks. In this double-breasted tuxedo, Vicky Kaushal looks dapper, stylish, and aesthetically pleasing. A touch of silver embossing adorns the collar of this structured jacket. Vicky wore it with a black bow tie, a white formal shirt, and a white formal shirt. His look was completed flawlessly by black shoes, and he looked amazing.
View this post on Instagram
Varun Dhawan is usually seen in high street fashion and casual clothes, which goes perfectly with his relaxed and casual demeanor as well. At an award ceremony, he wore a blue suit, a white shirt, and a blue tie with white stripes. Varun Dhawan looks extra formal in this 3-piece suit with vest, which doesn't fit with his perky and full of beans character, but he pulled this suit look nicely. Adding a pocket watch and cool sunglasses completed the look perfectly.
View this post on Instagram
As you can see from his personality, bearded look, glasses, and watch, he is a very stylish and handsome man. This suit look is very different and super classy, which further enhances his towering personality. Tom Ford's broad peak lapel suede suit that Abhishek Bachchan wears with his beard exudes elegance as usual. He looks stoic and suave as always.
View this post on Instagram
Kartik Aryan wore a very simple yet elegant look for the occasion, with a white shirt paired with a well-fitted blue notch business suit, and we have to admit that he looked very sharp, as he kept his overall look very simple, and he certainly looked handsome in a very elegant style. It was his tie that he played with as it stayed vibrant and added to the charm of his suit with a pocket square. He also enhanced the look with his statement watch to complete the look. In a nutshell, it is minimalistic and classy.
View this post on Instagram
Ranveer Singh is known for his creativity with looks, whether it's quirky or classy, he carries them with confidence and elan without being unapologetic. And when it comes to his suits, he has never been wrong. He recently wore this red velvet suit along with a white shirt and a bow tie. For a change, this monochrome suede / velvet suit in vibrant rust colour shows that you need not always use bizarre styling to catch the eye.
View this post on Instagram
An actor of exceptional versatility and style, Gurmeet Choudhary is equally versatile in his sartorial choices too. The majority of his followers and fans would see him in workout and fitness mode. With chiseled sharp features and a masculine body, this actor looks great in anything he wears. However, we liked his recent red-carpet suit look in this suit designed by Designer duo Bharat Reshma Grover. With elegance and class, he wore a violet structured suit and a black textured shirt. With his beard and black shades, he looked royal and classy. As we might add, Gurmeet has put a very fine foot forward with his fashion sense.
View this post on Instagram
We have always been impressed by Arjun Kapoor's panache. He wore a black suit with a blue shimmery collar, a white shirt, and a black bow tie. Arjun Kanungo's personality on the red carpet stands out and he pulled off the look in a very subtle yet suave manner. Although Arjun Kapoor gave his finest shot but still has a great deal to learn from his uncle Anil Kapoor for styling the well-cut Savile Row Suits.
View this post on Instagram
His double breasted, houndstooth pattern jacket with patched pocket paired with black trousers looked chic and minimalistic, and Rohit Saraf pulled it off without going overboard with it.
View this post on Instagram
We loved Pratik Gandhi's recent look he wore in this geometrical print shawl color jacket in hues of grey and black, patent leather shoe, and all black looks. A simple look jazzed up with a geometrical jacket made all the difference in this outfit.
View this post on Instagram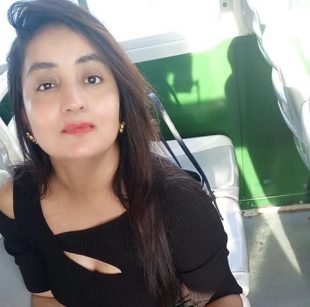 She has been there and done that. After graduating from Delhi University, she completed her diploma in Journalism from Bhartiya Vidya Bhawan, Delhi. Down the line, she completed her internship with National Herald Newspaper successfully,, and went on to Join Mainline Business daily, Business Standard. She also dabbled in image management and brand consultancy. She is a prolific writer on lifestyle entertainment, branding, lifestyle, travel, and politics.
Contact her at [email protected]