'I proudly represent the free-spirited, independent, ambitious girls of my country': Bhumi Pednekar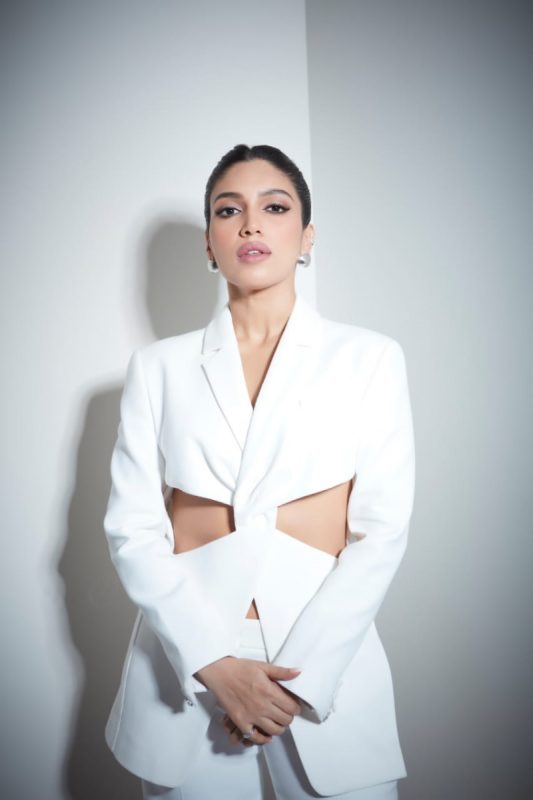 Bhumi Pednekar: A Trailblazer in Breaking Stereotypes and Empowering Women
Bollywood star Bhumi Pednekar has made a name for herself with her powerful and nuanced performances in films that challenge social norms and stereotypes. She has appeared in films such as Dum Laga Ke Haisha, Shubh Mangal Saavdhan and Bala, which address the issues of gender inequality, domestic violence and body shaming. She has also spoken out strongly against gender-based violence and has been a vocal advocate for women's rights.
In her latest film, Thank You For Coming (TYFC), Bhumi Pednekar plays a big city girl for the first time in her career. Bhumi's decision to star in TYFC was a bold move, as her character defies traditional gender roles and stereotypes. By challenging traditional gender roles, Bhumi hopes to create conversations around gender inequality and the importance of gender equality. "I'm a city girl myself, and I've never had the opportunity to play a role like this before," Bhumi says. "I'm so grateful to Karan Boolani and Rhea Kapoor for giving me the chance to portray a real, relatable character in TYFC. I'm proud to represent the free-spirited, independent, and ambitious women of my country."
View this post on Instagram
Bhumi's performance in TYFC has won critics' unanimous praise. "I'm thrilled that people have loved my turn as the city girl," she says. "It's been so fulfilling to celebrate womanhood on the big screen in a way that's never been done before. As an actor, I'm always looking for new and challenging roles, and TYFC was definitely one of those."
TYFC is a film that takes on patriarchy and focuses on a woman's right to self-pleasure without the need for a man. "I think TYFC is the perfect film for me to show people that I'm not afraid to tackle taboo subjects," Bhumi says. "I felt it was important to make this film because we live in a patriarchal society where women's needs are often secondary to men's."
Bhumi Pednekar is a role model for many young women in India. She is a shining example of a free-spirited, independent, and ambitious woman who is not afraid to speak her mind. She is proud to represent the women of her country and to break down taboos.