Hotel Review – Hard Rock Hotel, Calangute, Goa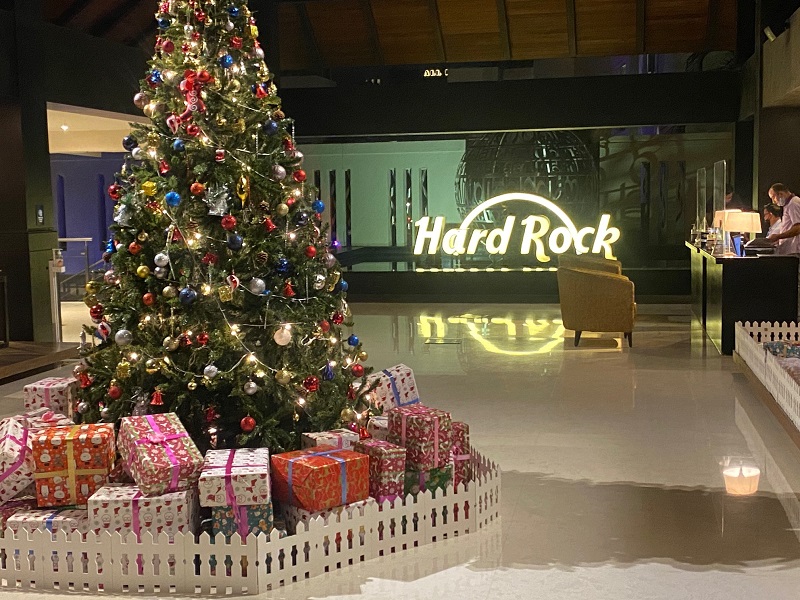 Perfect camaraderie of incredible music, great food, and youthful vibes
My experience as a guest in this elegant hotel should give you some insight into what to expect when staying there. It has many unique aspects that make this hotel an ideal place to stay on your next trip as a vacationer. There isn't a better place than Goa when it comes to enjoying the sun while eating or drinking a beer and chilling out at a laidback beachside shack and soaking up the sun. As for me, I chose to celebrate Xmas in North Goa this year instead of anywhere else, and I didn't have any preference to spend my holiday elsewhere. The fact that it was during the peak tourist season in Goa made me a bit concerned about the crowds and the quality of the service I would receive.
View this post on Instagram
So I preferred to immerse myself in the decadence of luxury and opulence at the Hard Rock Hotel, Calangute, North Goa. From Dabolim Airport it took around 45 minutes to reach at Hardrock Hotel.
In addition to ensuring I had a smooth airport transfer, the hotel's driver also walked me through the highlights of Goa and Calangute. The scenery of Goa always captures my attention; on my way to the hotel, I also enjoyed passing across the Mandovi river, touching Panjim city, admiring the colorful Goan villas in yellow and green colors that reflected Portuguese architecture, gazing at the lush landscape, and marveling at the coconut tree line across the road. As I reached the hotel I found the property which was invigorated by music and exudes youthfulness on every level, as witnessed at the entrance point of the hotel Itself. When we disembark from the cab and enter the lobby area, we could sense the waft of festivity in the atmosphere as a nicely decorated Xmas tree and a huge gingerbread house made the foyer sacrosanct.



The air was filled with ebullience. It was a pleasure to be welcomed by a friendly staff girl who offered us refreshing and cool Kokum Sharbat, a traditional local drink of Goa. The combination of its sweet and tangy taste and its cooling properties is simply divine. My memories of the golden era of music were rekindled here and the place made me nostalgic as in the lobby itself I saw big orchestras and percussionists on one side and murals of music icons on every wall. I was transported back to those golden years of music. The souvenir shop in the lobby had a nice collection of merchandise and a selection of souvenirs to take back home sweet memories.
View this post on Instagram
As I walked towards my room from the pool area, I could sense that the poolside area must be the most breathtaking and inviting spot at the place since it is the longest in any hotel in Goa. The aesthetic appeal of this entire spot was accentuated with palm trees lining both sides, canopy beds, and mixologists serving drinks by the poolside. When we reached our room on the second floor, we had hoped to get a room with a pool view, however, our room didn't have any such view, instead, our suite offered a pleasant view of local bylanes lined with coconut trees and colorful Portuguese-style villas, which gave us authentic Goan vibe. Our Suite room was chic, comfortable, and boasted all the amenities and features we were expecting – a spacious bathroom, a large sitting area with a comfortable couch, a workstation,  a large bed, and an appealing layout. However, it would have been nice if every room had a sit-out balcony, which was missing from all the rooms.
View this post on Instagram
Following our shower and freshening up, our appetites for food had been whetted, so we made a beeline for the restaurant 'Session' opposite the pool area. Restaurant Session had an indoor, patio, and alfresco seating options overlooking lush landscapes and the pool.

Our morning breakfast every day here was a lavish treat that I still remember.
View this post on Instagram
Without wasting much time we ordered lunch. We tried pollo arrosto, pepperoni e origana pizza, which was prepared with toasted chicken, Italian herbs, tomatoes, mixed peppers and oregano. It had a rich taste and a crispy crust that was bursting with cheese, making it a delightful treat. The most impressive line of king-size burgers at Sessions were loaded with a variety of fillings and are served with potato wedges and fries.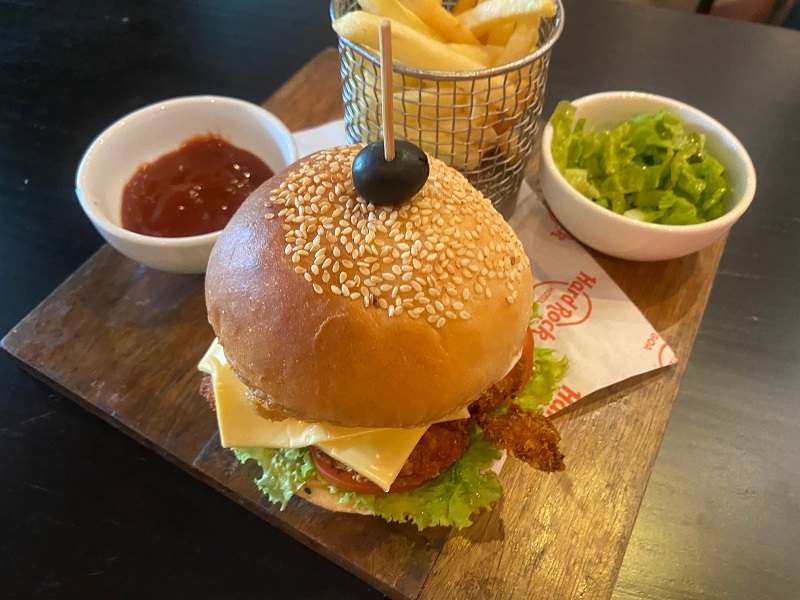 The menu also boasts of a wide line of club switches and Paos also Poi ( fresh Goan Bread ), Sticking to burgers we tried a crumb-fried chicken burger, stuffed with paprika-spiced chicken, lettuce, cheese, gherkins, and tomatoes served with fries. This burger was huge enough to satisfy the voracious appetite of two people. There was a good variety of burgers to choose from, including legendary burgers, bacon, cheeseburgers, and other lavish options. We washed down the tasty meal with refreshing juices and mocktails. As we savored our meal, we were amazed by the amiable hotel staff's friendliness and personal touch. During our 3-day visit, we were fortunate to have the opportunity to speak with Chef Arun Vats, with whom we discussed both the changing dynamics of Goa in general and its culinary offerings in particular. 
The expert pointed to the outgoing and experimental nature of today's Indian youth, who are free to experiment more than ever before when it comes to food, as opposed to traditional travelers. As a result, being a Chef, they feel more motivated inside the kitchen to cater for new items every time

. Observing guests much more often ordering Asian, Indian, and Continental dishes than the insipid regulars was conspicuous since I was a good observer at the pool. Which compelled us to tuck into Ajwaini Mahi Tikka and Tandoori Pomfret. The fish was succulent and tender, especially the Ajwaini Mahi Tikka. The ginger and garlic flavors subdued the overwhelming smell of the fish, this was served with a Fattoush salad which was prepared with lettuce, parsley, tomato pomegranate, mint, olive oil and accompanied by pitta bread which enhanced our overall dining experience. Chicken cafreal was another local Goan dish we tried and loved the flavoursome meal prepared with Goan spices and tender chicken making it authentic Portuguese style. Serradura, or Macau pudding,a Portuguese dessert was our choice for a sweet treat, It is a layered dessert with sweetened whipped cream and crumbled Marie biscuits. The Chef deserves kudos for infusing the menu with such ingenuity. 
There was a unique connection between music and the entire property. It resonates in every crevice of the hotel be it the lift, corridor, or reception, music entertains you throughout the day in order to keep the guests charged up. Each day different music theme encourages guests to let loose and enjoy. Guests can also groove to the music played by them DJ.during evenings.
View this post on Instagram
Our day had been exhausting, and we were ready to sleep, but we took a stroll across the pool in the evening, captivated by the beauty of the place. I walked down to the bylane beside my hotel the following morning, inhaling fresh air as I admired the beauty of the area. I went straight to breakfast as soon as I arrived at the hotel I chose to try a lavish variety of North Indian cuisine as I had already tried Italian, continental and Goan delicacies here, and my genes with a combination of Rajasthan & Punjab were craving for Punjabi and spicy delicacies so I tried stuffed paranthas with chaach for my breakfast. The buffet although had a lavish variety of south Indian and continental dishes like paranthas, dosas, idleies, upmas served with fresh fruits, slices of bread, and pastries, I was overwhelmed and satiated with my plate of Paranthas.  I always love breakfast buffets over dinner buffets in hotels as there are lots of healthy options such as a lavish array of fruits, chaach, juices, smoothies, a variety of omelettes, and stir-fried vegetables to choose from which I always usually eat for breakfast.

We enjoyed our breakfasts here every morning. A cup of chai to end my breakfast on a sweet note was exactly what I was craving and I was served that right away. The ambiance was tropical, with a view of the poolside, and I was fully prepared by now to visit the Calangute market adjacent to my hotel. You can also try Goan food at Fat Fish while on your way to Mapusa and the market. Fat Fish serves amazing local and multicuisine specialties. During the remaining two days at Hardrock, I enjoyed listening to incredible music, eating delicious food, and spending time outdoors.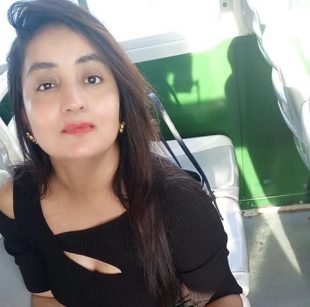 She has been there and done that. After graduating from Delhi University, she completed her diploma in Journalism from Bhartiya Vidya Bhawan, Delhi. Down the line, she completed her internship with National Herald Newspaper successfully,, and went on to Join Mainline Business daily, Business Standard. She also dabbled in image management and brand consultancy. She is a prolific writer on lifestyle entertainment, branding, lifestyle, travel, and politics.
Contact her at [email protected]