Nature-friendly, cruelty-free, and budget-friendly skin care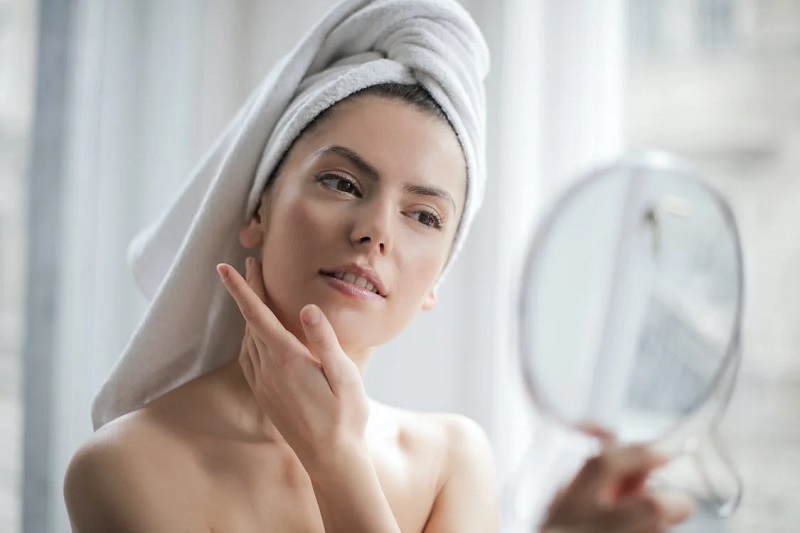 Essential for summer skin care, these products offer the right balance between natural ingredients, cruelty-free practices, and affordability
Due to the sun's UV rays and hot weather's extreme temperatures, your skin can be exposed to a wide variety of problems that may damage your skin, so it is very imperative to follow a natural summer skin care regimen that unleashes youthful and glowing skin. Hence, it is of the utmost importance to invest in natural skin care products that protect your skin from the harsh effects of the outside environment.
Choosing natural, herbal, paraben-free, and cruelty-free skin care products is essential. However, it can be challenging to find the right products that tick all these boxes, but the effort is worth it.
To make your task easier we have listed below some new skin care products that are natural and pocket-friendly. These natural products provide a skin care regime that offers essential protection, optimal skin health, and provide all the nourishment and protection the skin needs.in summers from cleansing to moisturising, sun protection and toning.
UNIQAYA FOAMING FACE WASH 
View this post on Instagram
Uniqaya Foaming Face Wash cleanses, moisturizes, hydrates, and nourishes your skin. Vitamin C derived from the Kakadu plum penetrates deep into the skin and cleanses it. This facewash also repairs tissues and lightens scars. Milk thistle and seaweed lettuce are blended together in the product to rejuvenate the skin and enhance its glow and hydration. Moreover, this foaming facewash is enriched with Vitamin B5, Vitamin C, and Calendula flower extract, ensuring your skin remains clean and flawless. Aside from controlling excess sebum, facewash also prevents acne.
These paraben-free, non-sulphate, and non-phthalate products are made with natural ingredients. Furthermore, the product is GMO (Genetically Modified Organism)-free. Uniqaya uses only natural and sustainable ingredients good for skin and the environment. The products are also vegan-friendly and have been tested to ensure safety and effectiveness.
UNIQAYA FULL PROTECTION BROAD SPECTRUM TINTED SUNSCREEN 
View this post on Instagram
With SPF 50, UniQaya's Sun Screen Full Protection Broad Spectrum Tinted Sunscreen offers complete sun protection. Contains natural ingredients to nourish and protect your skin from harmful UVA and UVB rays. The tinted sunscreen with SPF 50 is a broad-spectrum sunscreen that provides sheer coverage, provides maximum sun protection, prevents premature aging and sunburn and prevents premature aging. Due to its lightweight properties, you can apply it during the day or at night, as well as use it as a makeup base.
ASTABERRY RICE EXFOLIATING FACE SCRUB 
View this post on Instagram
Summertime brings more pollution, dirt, impurities and grime to the skin, which calls for exfoliation.Exfoliating regularly can improve skin texture, increase hydration and reduce inflammation. It can also help unclog pores and reduce the appearance of fine lines and wrinkles. The scrub also regenerates the skin by stimulating skin cell growth. The result is a brighter, firmer, and healthier complexion.
In addition, the scrub reduces aging signs, such as fine lines and wrinkles, giving your skin a more youthful appearance. It can also reduce dark spots or blemishes, providing a more even skin tone. This can help you achieve a glowing complexion.
 ASTABERRY  KUMKUMADI FACE OIL
View this post on Instagram
Apply this oil in summer to your skin because it won't clog your pores but balance oil production and prevent breakouts. For its skin rejuvenating properties and ability to revive skin health, Kumkumadi Oil has been used for ages. With Astaberry Kumkumadi Oil, you can enhance the glow and radiance of your skin as well as reduce dark spots and blemishes. It's also known to have anti-ageing properties and can help to reduce wrinkles and fine lines. It's suitable for all skin types and can be used on the face, neck, and hands. It has a pleasant and calming scent to soothe your senses. This ancient Ayurvedic remedy is made with rare herbs and oils. It's also free from synthetic chemicals, preservatives, or fragrances. It's an easy way to boost your skin's health and restores its natural glow.
This remains the most natural way to heal your skin and treat skin issues with this oil. After applying oil to your skin you can apply a moisturiser. Rub a small amount of oil lightly over your skin. Moreover, using this oil regularly helps maintain healthy skin and prevent future skin issues.
ASTABERRY ACAI BERRY BIO HYALURONATE FACE SERUM 
View this post on Instagram
Get rejuvenated skin with amplified radiance, transform your skin into soft, supple and glowing and be carefree the entire day. Improve the texture of your skin and soothe your face with the calming properties of hyaluronate face serum. Feel the instant hydration and nourishment to your skin with this serum. It reduces wrinkles, fine lines and dark spots, leaving your skin looking youthful and radiant. Enjoy your skin's smooth and velvety finish. It is formulated with natural ingredients and is free of harsh chemicals. It is suitable for all skin types and can be used daily for effective results. Reveal your skin's natural beauty with this hyaluronate face serum.