A True Entrepreneur at Heart : Ashutosh Malik Has Defined Success in Varied Milieu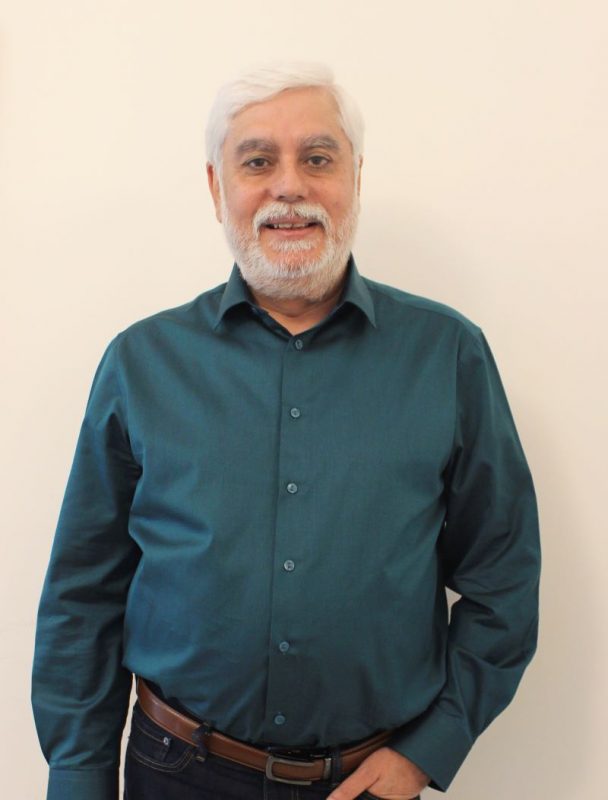 A rendezvous with Ashutosh Malik, Co-Founder, Meatington
It is aptly said that success is not the key to happiness, but happiness is the key to success. If you love what you are doing, you are ought to be successful. And that's exactly what underlines Ashutosh Malik's professional journey so far!
A computer engineer by education, Ashutosh had a penchant for technology, entrepreneurship and hospitality from a very young age. This interest drove him to lay the foundation stone of an array of successful businesses over a time span spanning more than three decades.
From spearheading the success story of a leading luxury travel business (Destinations Unlimited) to co-founding a revolutionary ready-to-cook food brand (Meatington), Ashutosh has always been on the forefront of entrepreneurship by curating businesses that are backed by innovative solutions and technological advancements. His noteworthy hospitality skills combined with an unflinching passion for engineering solutions have helped him take his ventures on an upward growth trajectory with each passing day.
While shedding light on his recent transition from the myriad luxury travel industry to the ready-to-cook food industry, Ashutosh shared, "The transition has been exceptionally smooth for me, as all the staff from Destinations Unlimited moved to 'Meatington' in different roles as we set up the factory. The familiar faces and the healthy working conditions made the transition easy. Having said that – every business is the same at baseline. The products might be different, but the business ethics remain the same.
Having run various businesses ranging from a milk processing unit to an in-bound travel agency over my 33 years of working life, Meatington is a very interesting project and I'm excited to face all the challenges that it brings along with it." "We have Mr Sachin Sahgal with us as a partner who has a diverse product knowledge. We complement each other well which makes this process even smoother and more exciting,"he further added with a satisfied smile on his face.
A NOTCH HIGHER THAN THE REST
'Meatington' is not like any other ready-to-cook food brand in the country. It is certainly a notch higher than the rest and the credit certainly is due to its unique and healthy product line. While talking about the same, Ashutosh affirmed, "We take pride in ourselves for making some very unique products. They are different from whatever is available in the market. The quality of all our products is maintained and monitored at every stage – from procurement to production to dispatch and the taste is unmatchable."
View this post on Instagram
He further elaborated on how this industry is booming exponentially in our country, "the market growth of frozen food worldwide and especially in India is going to be exponential. The market needs to be educated about the benefits of frozen foods. Frozen food made in factories like ours retains all nutritional values and flavours. In fact, it is more hygienic and healthier than the food that is made in many restaurants.
We arrest the bacteria growth soon after production, while the food in restaurants lies at room temperature or in a refrigerator at about 4 degrees Celsius. This does not stop the growth of bacteria; thereby deteriorating the quality of food and making it inedible within a few hours or days. The shelf life of our food is 12 months when kept at -18 degrees Celsius. The wastage of food in restaurants or even at home is unavoidable as the food quality deteriorates as time goes by, while in the case of frozen food, you only need to heat/cook the amount of food that is going to be consumed immediately, and the rest can remain frozen to be used at a later date."
STAYING ABREAST WITH THE EVOLVING CONSUMER HABITS
The pandemic has dramatically changed what goes on the plate in every household. There has been a growing focus on immunity and health, now more than ever. So, the wide product line of 'Meatington' is prepared while keeping in view the same."The pandemic has changed the way people think and behave. All nutrients and flavours are maintained in frozen foods without compromising the health of our consumers.
People during the past two years have realized that frozen food is not only practical but tasty as well. Education through social media channels and mainstream media is the only way forward," said Ashutosh.
Further, he explained how frozen foods are being packaged at Meatington in innovative ways to maintain their health benefits. "Packaging in frozen foods is very important. We have gone a step further from the regular practices of the industry and have started vacuum packing the innermost layer of the food; thus, keeping the air out to avoid oxidation of the food and reducing the chances of contamination.
View this post on Instagram
These small measures using the best available technology enhances the taste, and life of our products. We even offer outer zip-lock packaging for our products which helps you to use a few pieces at a given time so you can save the rest for later," said Ashutosh.
He further added, "We are a company that understands the benefits of the products we are producing and want to get it out there to the customers whether they are end-users or HORECA users. The only way to do this is by educating people about the consumption of frozen food. We are aggressively doing this through all our social media channels. We understand that any new product takes time to be accepted and we will not leave any stone unturned to make it happen."
READILY AVAILABLE THROUGH A DIVERSE NETWORK
Meatington's varied product line is available online across Delhi NCR, through their Meatington app (for both IOS and Android users) and official website. Their products are also available in various modern trade stores and general trade stores across Delhi, Gurgaon, Faridabad, and Noida. "Specifically, our products are offered in all Modern Bazaar stores across Delhi NCR, Sodhi's, Needs, Gobbly, etc. to name a few stores. We will soon be available on Big Basket and other such platforms. We are soon going to be available across all cities in Punjab, Himachal, Jammu, and Srinagar. We are building a complete cold chain network with the help of our partners in the business to introduce our brand to a wider range of customers shortly," smiled Ashutosh.
While elaborating on their business module and roadmap, Ashutosh said, "Our current plan of action is to work through the Distributors and Super Stockists. The products will be available in the maximum number of outlets but in a selective manner. Visibility brings recall value – so that is our main aim. We plan to integrate all GT outlets into our application and website for ease of ordering online. The use of IT is of the essence for achieving this. We are building our own team at this end and looking forward to making the entire process seamless for our end consumers."
A LONG WAY TO GO
"We have plans of opening experience stores across the country as we expand the business. The secret to getting people interested in your product is to make them taste it. To achieve this, we are holding tasting sessions in various office complexes, clubs, condominiums and at GT stores on a regular basis and we have received a tremendous response so far. We are confident in converting 99% of people once they have tasted our product and we receive repeat orders from them as well. As of now, we are not interested in franchising as we hold our brand near and dear," Ashutosh confirmed.
He further added, "The quality of the food and packaging compels us to place our products in the premium range. Yet, our products are affordable for most and cater to every age group. B2C is always the aim of most businesses, but we understand that one needs a lot of patience and resources to achieve that. Resources not being a problem – we are impatient to get our food and beliefs out there to everyone. Therefore, we are venturing into the HORECA market but are being selective about who we work with. We are happy to collaborate with caterers, restaurant chains and boutique hotels." When asked about his greatest professional accomplishment and his pillar of success, Ashutosh modestly shared, "My professional and most satisfying achievement has been setting up a boutique Inbound Travel company which now has a name in the industry, and I give all the credit to my dedicated team." "Every new order is a high for me and the day business is down, I am down," he added.
STRIKING A FINE BALANCE
While talking about his mantra of striking a balance between his personal and professional life, Ashutosh concluded, "I am lucky to have my whole family working with me in the business in various roles.
View this post on Instagram
This makes it even more convenient as everyone understands the challenges of the business. We all take at least one day off a week and try to take a holiday every three months. This understanding keeps us more connected and we're able to maintain a healthy work-life balance," He concluded.
Food and beverage business in Tier 2 cities guarantees expansion and growth: Varun Behl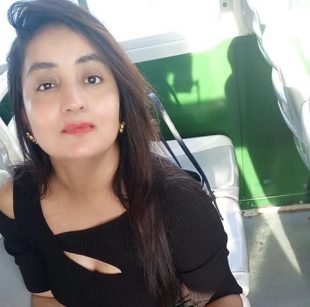 She has been there and done that. After graduating from Delhi University, she completed her diploma in Journalism from Bhartiya Vidya Bhawan, Delhi. Down the line, she completed her internship with National Herald Newspaper successfully,, and went on to Join Mainline Business daily, Business Standard. She also dabbled in image management and brand consultancy. She is a prolific writer on lifestyle entertainment, branding, lifestyle, travel, and politics.
Contact her at [email protected]