I love to spend on Accessories: Arjun Bijlani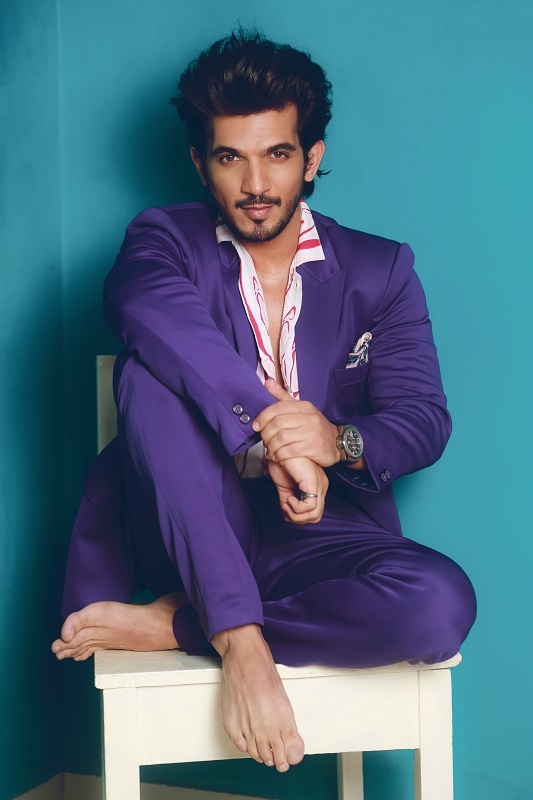 Besides playing romantic lead roles and being a crush of millions, Arjun Bijlani brought an action-packed and adventure-filled style to the small screen with 'Khatron key Khiladi' on Colors TV. 
Furthermore, the leading man of the television world recently appeared in the ongoing season of 'Bigg Boss'. From on-screen to offscreen, a heartthrob who has made waves in television is admired for his fashion sense and sartorial taste. He adores all things stylish and sophisticated, and he admires Saif Ali Khan as his fashion icon. 
Whenever he is out, he wears Rohit Bal and loves to accumulate accessories such as belts and bracelets. "I am obsessed with accessories. Watches, belts, and bracelets are the things that always rejuvenate a look." says famed actor, Arjun Bijlani. Having a successful career spanning from his debut show, "Kartika" to "Naagin", has been a remarkable journey for Arjun Bijlani.  We all can recall some of his most famous characters, such as Cadet Aalekh Sharma in Left Right Left and especially Mayank Sharma in Mile Jab Hum Tum. He became an overnight celebrity in India when he starred alongside Mouni Roy in Naagin. As a fashion and accessories fan, he thinks that a tuxedo is the best addition to his wardrobe. Jeans and a tee make up his go-to; and that is what he is most accustomed to wearing. He said that the secret to looking stylish is to not overdo anything.and be simple. In addition to discussing style, fashion, and glamour, Arjun Bijlani spoke with us about his openness to experimenting and gave us a sneak peek into his fashion sense. 
Q. Which Bollywood or Hollywood star do you admire most for fashion and style?
The sassiest person I have ever seen is without a doubt is Saif Ali Khan. He has an amazing sense of fashion and his choice of accessories is always on point. He can pull off any look, be it movie characters or real-life outfits. Other than Saif, Hritik is as stylish as it gets, and Varun Dhawan is also at the top of my list.
Q. I would like you to list three films from Hollywood or Hollywood that have inspired your fashion sense. In what ways have these films affected you or transformed your style?
I don't think films have really impacted my style or fashion but yes some films have impacted me as an actor. 
Q. How long do you take to get all dapper and ready?
Dressing quickly is my forte. I don't take a lot of time to get dressed.
Q. Have you ever made an embarrassing fashion mistake?

Anything that doesn't have the right fit. The clothes should complement your body and should always have the correct fit.
Q. Define your true style?

Comfortable yet stylish.
For me being fashionable is being confident. If you feel good about yourself, you will look great in anything that you wear.
Q. Are you conscientious of fashion trends?

Yes, of course. And It is always fun to experiment with fashion and trends allow you to upgrade your style game. I would always like to give my personal touch to it.
Q. Who are the Indian and international designers you follow? 
I am a big fan of Rohit Bal. I like to wear him a lot.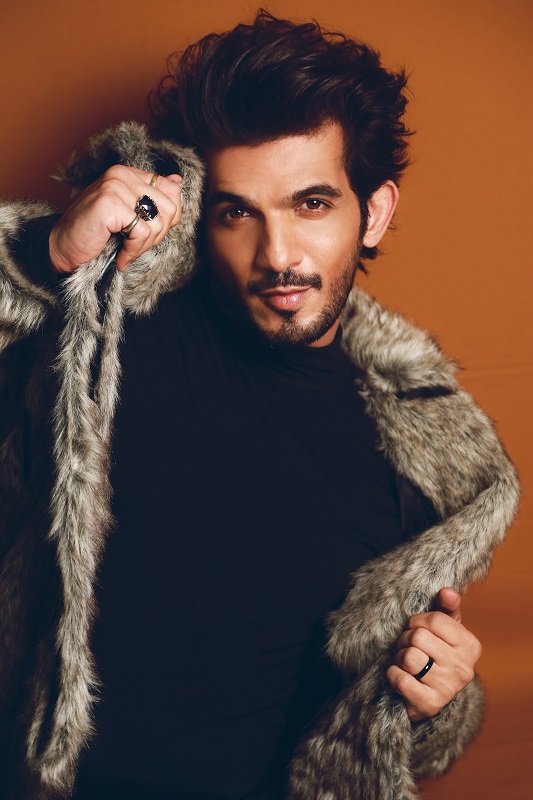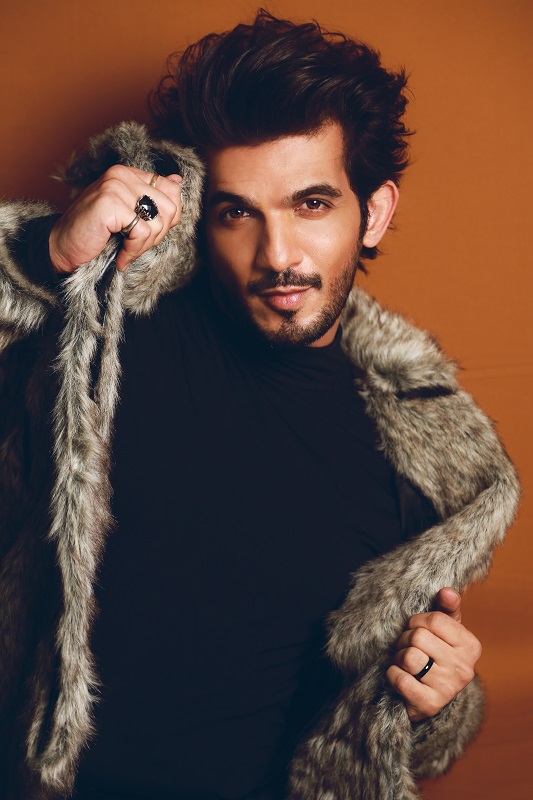 Q. What is the one ultimate style secret that you would advise?

Don't overdo anything. Wear something that fits you well and looks good on you. Be confident, with that you can look fashionable in a basic tee and denim.
Q. Would you mind if we never saw you in one look?

I don't know. I am open to experimenting. 
Q. Is there anything you just can't resist buying but you still splurge on?
I love to spending on accessories like belts, bracelets. I am obsessed with accessories. 
Q. What are three fashion accessories you use to upgrade your look?
Watches, belts and bracelet can instantly make you look more stylish. 
Q. Are you in love with a particular fashion trend at the moment?
Despite not being obsessed with anything, I feel most comfortable in jeans and a casual t-shirt and most stylish in a tuxedo.
Q. The most expensive perfume you own?
LV and Amouage
Q. Do you prefer street style or formals?

Depends on the occasion. I love both.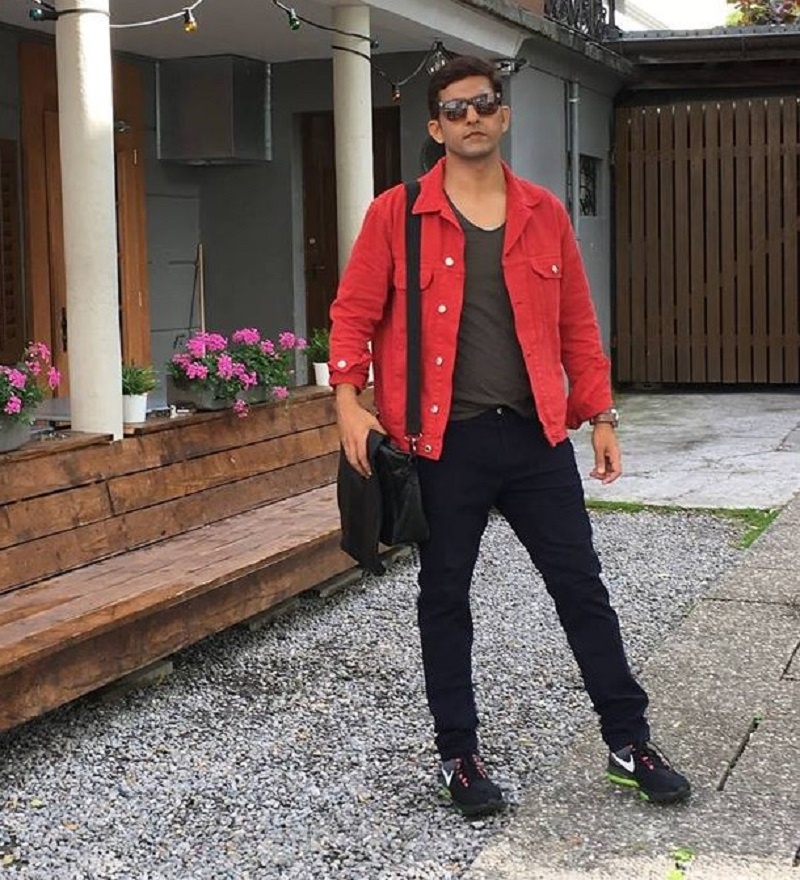 Vijay is an entropic traveller who keeps himself abreast with the developments in every nook and cranny of the world. He is a treasure trove of information about unexplored destinations and happenings in various parts of the world. He is connoisseur of fashion and trends and keeps a tab on practically all the leading designers and fashion houses of the world. Styling for fashion shoots and magazines remains his forte. He has vast experience in fashion shoots and events and exceptional grasp over the language and has written extensively on fashion, travel and style trends etc. He makes an immensely valuable contribution to HOP.
Email: [email protected]