Intergressing herself in incredible performance – Akansha Ranjan Kapoor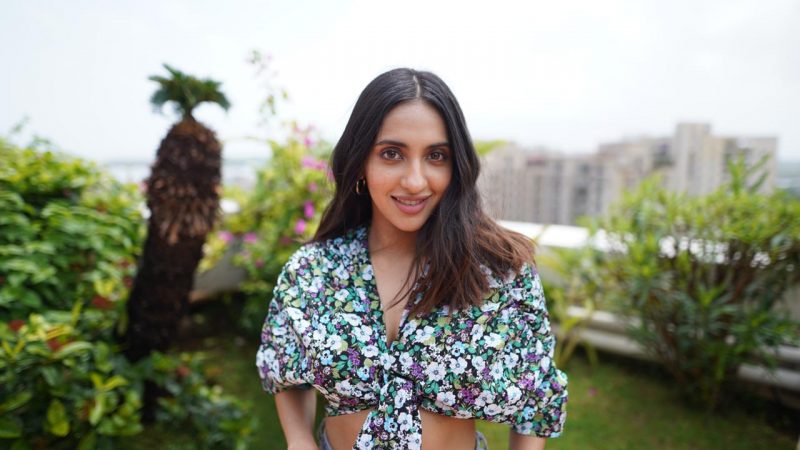 There seems to be a lot on her plate, and she looks incredibly swamped with work. The success of her performances has bolstered her progress in films like 'Guilt' and ' Ray', and her upcoming projects certainly look promising. Akansha Ranjan Kapoor is a busy girl with prestigious projects on the horizon. While speaking to the actress about her forthcoming films, she could not mask her excitement, despite remaining tight-lipped about the titles, and opted to keep the names under wraps. Even though she was reticent about revealing the names of her future movies, her excitement revealed a lot.
From her previous film "Guilty', to her recent film 'Ray', striking improvement in her performance is palpable and remains the subject of admiration. Her camaraderie with actor Harshvarrdhan Kapoor makes her proud, and she is overjoyed to have engaged in such fruitful chemistry in her recent movie. She does not intend to be complacent, however, and wishes to keep improving. Known for being best buddies with Bollywood's ace actress Alia Bhatt, she is also a well-known figure in the fashion and modeling industry. She has a great deal of social media following too and inspires her fans with everything she does through her posts on social media, covering fashion, travel, and food, and we turn down to lag too. 
Hence, our conversation spanned personal style, fashion, travel, and forthcoming projects. 
Q. We congratulate you on the recent release of Ray. This Netflix original created an enormous buzz among the audience. Can you describe how overwhelming it seems to you?
It is great, to be honest. People are loving the film, the conversations are happening. I had a great time shooting with Vasan Bala and Harshvardhan. Also, I really liked the film 'Spotlight'. Vasan has a very different style of working. I am playing Vik's (lead character) girlfriend who is there for him, no matter what.
Q. Having shared the screen with talented actor such as Harshvardhan Kapoor, how have you found the experience working with him?
It is fab. I have known Harsh before the film but we have never hanged out. The first scene we shot was the fight sequence in Rajasthan, it was also my first day on set and it went for 6 hours.
Q. I'm curious about what you're planning to do?
I have 2 films actually. I cant talk about them in detail but one is a Netflix Original and it is going on floors in the second week of July and it will be releasing next year.
Q. As I have watched your performance from Guilty to Spotlight, I have noticed a marked improvement. What are you doing to improve your technique?
Thank you, basically practice. You improve with time, I watched a lot of movies, did some workshops, and it also depends on the kind of script.
Q. Ruchi Narain or Vasan Bala?
I cant choose. I love them both. Ruchi gave me my debut film. Vasan, I worked with him in Spotlight.
Q. Before embarking on your acting career, you had worked with veteran designers like Manish Malhotra, Neeta Lulla and Vikram Phadnis. So share some tips on grafting a positive body figure as model?
This is a rumour. I have known these designers but I was never a model. I have walked once for Vikram but not as a professional model.
Q. Describe what tips you can offer to new emerging actors to make it on the film industry?
Be Persistent, don't give up. Keep working on your craft. One day, you will make it.
Q. How would you define your fashion sense? Do you like to keep it casual and make it glam?
I like to keep it very casual like you would rarely see someone doing an interview in a t-shirt and with no make up. I prefer comfort.
Q. What was the conversation with your costume team for Ray, how did you curate those looks?
We basically worked on the insights given by Vasan. We had jackets, skirts, and boots, that went with the color scheme of the film.
Q. Any 3 destinations that are next on your travel bucket list when the lockdown eases?
LA, London, and Paris.
Q. One thing that you love and one thing that you hate the most about acting?
I love everything about acting, I don't know what I hate. I just love doing it and being on set.
Q. When it comes to trolling or appreciation on social media, how you handle both?
Appreciation, obviously it feels good to see so many people liking your work. About trolling, it was there before I even made my debut. I don't think about it much.
Q. Share something from your diet routine and fitness regime that you undertake to combat this pandemic situation.
It is going at a good pace. I am taking care of my diet and exercise regime at home.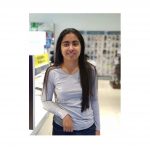 Divya Khanna is the youngest member of the team, with a background in political science. She has joined High on persona print magazine in order to gain hands-on experience in various aspects of editorial coordination as associate editor of the magazine and news site. She has a penchant for writing and enjoys meeting new people and interviewing celebrities. She has a passion for writing, she has an eye for details, loves traveling, and a quick learner. She comes from the Mecca of Indian Journalism, Delhi.
Email: [email protected]