Changing the way people want to look in pink city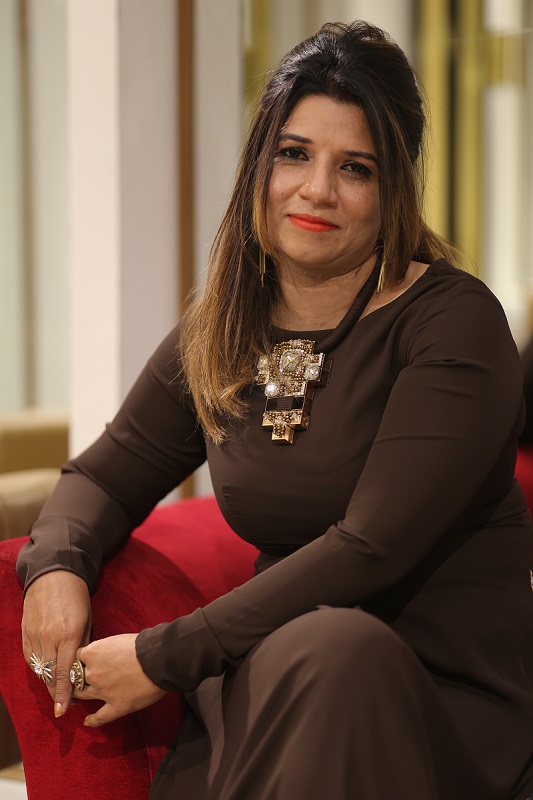 Despite the challenges and hurdles you face, passion, drive, and zeal can ultimately lead you to success. It holds true for Deepali Chug, the woman of gumption, whose grit and guts have brought her big dreams to life. She has changed the way Pink City gets groomed and transformed and has unleashed pathbreaking beauty and makeover trends in the city.Jaipur-based owner of the Sizzlin Scizzors chain of salons, Deepali Chug during a candid chat over tea with High on Persona magazine shared how she started her journey of entrepreneurship, what problems she faced, her international expansion plans and many more things.
In addition to describing what it is like to do business in tier 2 cities like Jaipur, she also detailed what it takes to lead in the city like Jaipur. Being a firm believer that women must work to create their identity and build self-confidence.
The fact that she worked even on her wedding day and her soiree with work continued uninterrupted surprised us.  "My mother always said a woman must keep working so that her identity is intact and her self confidence is high. I have followed this life lesson all through my career as an entrepreneur," shared Deepali.
Uncharted territory was explored
Coming from a MBA and interior background, Deepali initially did beautiful interiors for salons, later she realized that she wanted to start her own salon chain. However, starting a salon chain wasn't that easy for her. Society looked at her strangely and questioned her degree and education.
In spite of all the obstacles and distractions, she focused on what her heart was saying. So, in 2016, she started her first unisex salon in Jaipur and then there was no looking back. Today, she owns vast chain of luxury salons in Jaipur and plans to open another one very soon.
Initial struggle
Coming to the beauty industry wasn't that easy for her, Relatives and friends asked her why she is entering such an industry after having a professional MBA degree. There were many, who thought she was nave for setting up such a luxurious salon, as she could have opened a smaller one. Besides, in 2016 there were clients who asked her what unisex salon meant, so explaining them the meaning was the biggest challenge.
She proudly says 'I am the creator of the wellness industry in Rajasthan'. Another biggest challenge that she faced was to have a team that stays with her and able to learn what she teaches them, so she had a criteria of having a team of at least 10th, 12th pass. She went forward with one business mantra and that was focusing on team, quality product and best service delivery to make the experience worthwhile for the customers. She proudly says, even today, I have many employees who have been working with me since the day I started.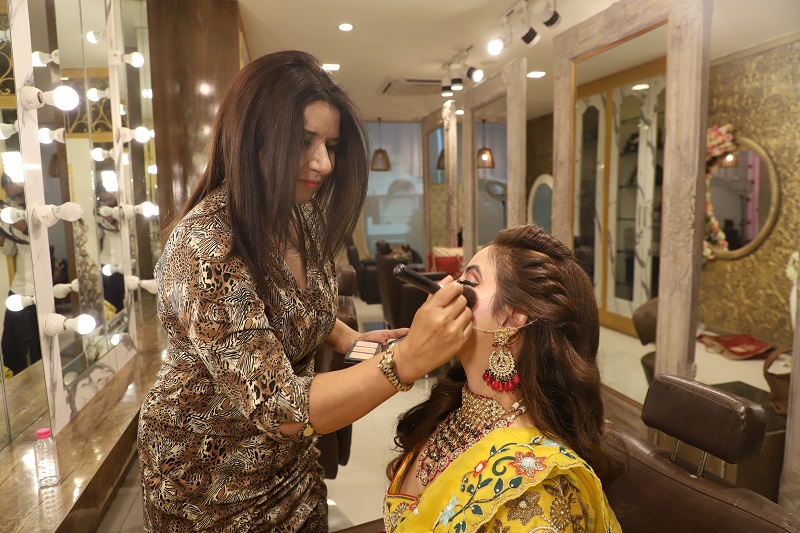 Finding the right balance
Apart from being an entrepreneur, she is also a homemaker and a mother, when asked how she strikes the appropriate balance she said, "I have always given priority to my family. Even though I was working from morning 9 am to evening 9 pm, I always made sure that I took care of the family. I constantly told my son that I am available whenever you need me."
She shared that she was initially very worried whether her son would understand her work but by god's grace, he understood, rather said 'I understand and I am always with you.'
The spiritual connect
I am a firm believer of God; I do meditation and connect with my soul. This is the reason I am loyal to my customers as God is watching from above.
Learning never stops
After opening her first salon, she realized that unless she learns she won't be able to give 100 percent, so she went to Canada to learn makeup, she did her hair training from Singapore. She firmly believes that if anyone wants to be a leader, then they have to learn, "Hair is a science, skin is a science, clients look up to me for results, so I cannot break their trust hence I learnt it myself first."
Evolving market of Jaipur
The Jaipur market is very much evolved now, education, literacy and knowledge has made things much better, people now understand skin science and look up to us, unlike earlier times, when there were fixed facials and other treatments that were common for all, despite different skin types. Treatment being given now is more based on the proper testing of hair, skin and for that case nails. Basically, right analysis, right consultation and right product that suits the skin type gives desired results.
Coping up with Covid challenge
Covid was indeed a difficult phase, the beauty industry was worst affected but, along with my team I braved the difficulties, my team went for home services taking all precautionary measures. There was not a single layoff, nor salary cut, I had one thing in my mind that I had to support my staff as much I could, they are my family.
Post Covid a revolution has happened, clients are aware of everything, especially they more inclined toward natural organic products, so we have started using plant extracts, vegan therapies, plant extract facial, etc.
Going international
There are two international projects in the pipeline, we are launching in South Africa this month and then Dubai. Besides, I am planning to launch 'DC' collections of exclusive, inquisitive outfits, jewellery and watches. Have already started working in this direction, and will do it soon.