Those who do not have the required super specializations in cosmetic dermatology or aesthetics are called 'aestheticians' and are generally referred to as 'quacks': Dr Viral Desai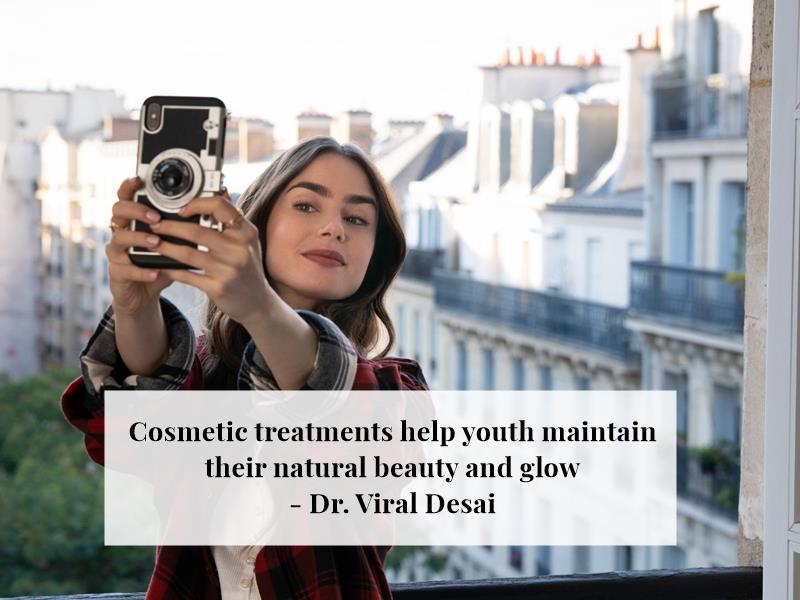 For the market of modern-age corrective beauty therapies, competition has gotten tougher and fierce, especially in an age when campaigns heavily promote cruelty-free, eco-friendly, vegan, and organic products. There was already pressure on the industry to dispel myths and misconceptions about the efficacies, safety, and affordability of cosmetic procedures before the pandemic, and the pandemic exacerbated the problem with the decline in sales. However, the industry remains optimistic about new breakthroughs that will be made in 2022 with new procedures and therapies that offer natural results with the help of new-age technology, and believe the new cosmetic treatments will be the tipping point and revolutionize the anti-aging segment, offering natural and guaranteed results, while natural treatments only provide feel-good benefits.
People continue to be confused and divided, so we reached out to Dr. Viral Desai, Cosmetic Surgeon, CPLSS for deeper insight and information about the changing landscape of the beauty and anti-aging sector especially the scenario of cosmetic procedures. In addition, Desai discussed new trends and therapeutic approaches that will be ground-breaking by 2022, as well as those that will be obsolete and redundant. 
Q. Cosmetic therapies have always been popular not just among Hollywood stars, but many Bollywood stars are now following suit and embracing the trend. How healthy do you think this obsession with youth is?
Cosmetic therapies have gained a lot of popularity among Hollywood and Bollywood actors. The trend is now being slowly and steadily accepted by the masses as well. It is fine to want to look youthful and want to have glowing and healthy-looking skin. But, the thing to be kept in mind is to not overdo it as that may risk looking fake and plastic-like.
Q. How well do you feel that the trend is being received in India?
The trend of cosmetic treatments is being received and accepted well in India. Multiple Bollywood celebrities are now openly talking about the cosmetic procedures that they are undergoing which is a huge step towards normalizing going under the knife to maintain one's beauty and achieve one's desired features.
Q. How has Covid-19 impacted the business?
Covid-19 did have an adverse effect on the cosmetic dermatology industry as people were afraid to leave their homes and the fear of being infected prevailed. This fear led to a downfall in the number of people wanting to undergo cosmetic procedures. While on the other hand, once people started moving outpost the lockdown period, they want to look and feel good, began to prevail at a higher rate, and led to an increase in the number of walk-in clients.
Q. Explain the changing dynamics and emerging trends in cosmetic dermatology?
The changing dynamics and emerging trends in cosmetic dermatology are the want for procedures that are minimally or completely non-invasive. These procedures can help provide quick fixes with short recovery times letting the patient resume work sooner than the traditional cosmetic surgery procedures.
Q. How do dermatology, cosmetic dermatology, and aesthetics differ? How does one transition between these fields? 
Cosmetology as a whole includes cosmetic dermatology and aesthetics under the same umbrella. Both cosmetic dermatology and aesthetics require the person to hold a super specialization before being able to perform the procedures. The people who do not possess these super specializations refer to themselves as aestheticians and are more generally referred to as quacks.
Q. In an age when beauty campaigns are heavily marketed toward cruelty-free, eco-friendly, vegan, and organic products, how competitive is it for you to market modern-age corrective beauty therapies? To enhance beauty, can these therapies replace natural beauty rituals?
Natural beauty regimes cannot guarantee anti-ageing or beauty enhancement and are generally feel-good products with very minimal testing and results. While on the other hand, cosmetic treatments provide guaranteed results for anti-ageing and beauty enhancement after having been tried and tested over a period of years to provide the safe and the best results.
Q. Several services do not address a need, but rather desire, such as reversing aging. Do you believe these services are safe?
The cosmetic procedures which are performed to curb or reverse ageing are extremely safe and are carried out with utmost care and precision. These procedures and treatments include ingredients that are mild on the skin and have been tested to not cause any side effects or reactions. The chances of side effects during or after these procedures and treatments are extremely rare and are around 0.1% – 0.05% and can be easily reversed, which makes these treatments and procedures extremely safe.
Q. Do you wish to dispel any myths regarding these beauty correction therapies? 
There are multiple myths that surround beauty correction therapies and procedures that should be dispelled and rectified. Myths like these treatments are only for women or can be afforded only by the elite or high society or that these procedures make a person look fake or plastic-like. These myths should be dispelled to clear the air around beauty correction therapies and procedures.
Q. Coolsculpting is getting a lot of attention from people questioning whether or not it is safe. Is CoolSculpting Safe? What are your thoughts on this non-invasive procedure?
Coolsculpting is a non-invasive procedure that helps in spot reduction or is used to dissolve the fat in specific and smaller target areas. The procedure is falsely marketed for being a way of reducing large amounts of fat and a quick way to lose weight. The procedure is safe and requires minimal downtime, but the procedure may lead to hardening of the fat in the target area or cause bruising and scarring these side effects should be taken into consideration and be kept in mind before undergoing the procedure.
Q. Any new advancements and breakthroughs you are anticipating in 2022 in cosmetics dermatology?
In the year 2022, the cosmetic dermatology industry is expecting and anticipating new threads, advanced fillers, collagen-stimulating fillers, and products that stimulate the formation of collagen which will help provide natural-looking results are some of the expected breakthroughs and new advancements being expected for the coming year.
Q. How Artificial intelligence/Virtual Reality is going to play an instrumental role in your industry?
Artificial intelligence and virtual reality will play an instrumental role in helping conduct remote assessments and consultations which will let the patient directly walk-in for their treatments or procedures that will help save time and make the treatments and procedures more efficient.
Q. In 2022, which therapies will be most popular, why, and which therapies will become obsolete?
Collagen is now a redundant product and has become obsolete in the cosmetic industry. Collagen is not readily available and has to be sourced from animals, thus making it difficult to procure. Hyaluronic Acid has become a popular ingredient over the past few years as it can be easily sourced and created and also causes no side effects or reactions making it a safe and secure product to use in the cosmetic industry.

It has become very common to see grooming and natural beauty embraced by men.
Q. How about corrective therapies? What is the readiness of men to try these therapies?
In the past few years, 40% of my patients have been men. Men generally look for procedures and treatments that can provide long-term solutions rather than procedures and treatments which will provide short-term solutions or quick fixes. Men also agree to undergo surgeries and have long recovery periods if they can be guaranteed results.
Q. What kind of treatments do men prefer compared to women?
Men generally prefer procedures and treatments that can provide long-term solutions rather than procedures and treatments which will provide short-term solutions or quick fixes. While women prefer quick fixes and over-the-counter procedures with short recovery periods to be able to resume work and regular life faster.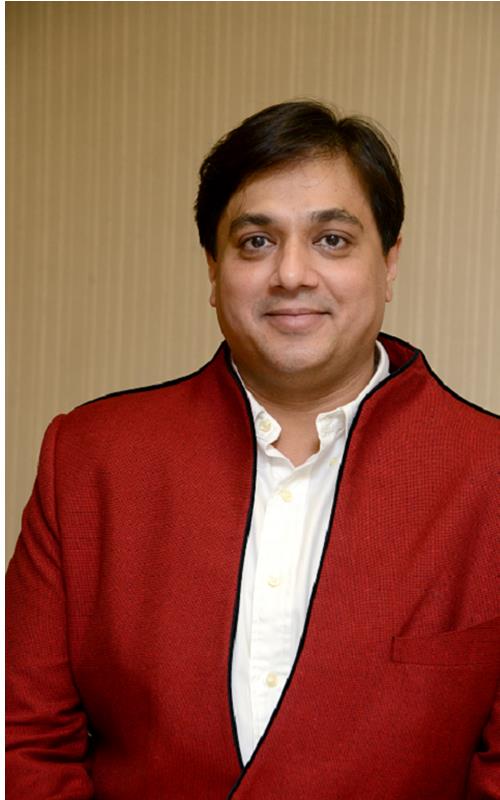 Q. Among Millenials, which procedures are most popular?
The procedures most popularly performed amongst the millennials are skin brightening, skin tightening, even pigmentation, facial reshaping, fillers, facial enhancements and many more. These treatments help them maintain their natural beauty and glow and also remain to look youthful.
Q. There is a trend where influencers and YouTubers are making tall claims about their weight loss and beauty achievements.  What are your thoughts on this? Is there a need for a regulatory framework for these types of videos?
The tall claims made by celebrities, famous personalities, influencers, and YouTubers should be regulated as the information given by them may be incorrect and may misguide their followers. The claims made for instant weight loss and instant beauty achievements should be shared only with proof and adequate knowledge on the subject matter. Lack of knowledge may lead to misinterpretations and providing false information to the masses.
Q. Fitness and beauty brands are not unusual to engage in affiliate marketing, cross-promotion, and celebrity endorsements, so we wondered if you were planning on doing the same and if you were partnering with any other brands in order to expand your base and grow?
Marketing helps increase brand awareness and in turn, helps increase reach and follower base which aids in the increase of business as well. I would be highly supportive and glad to partner up with different brands and companies to market my brand and create awareness about CPLSS. This would be a great opportunity to increase my business and also create awareness about cosmetic dermatology.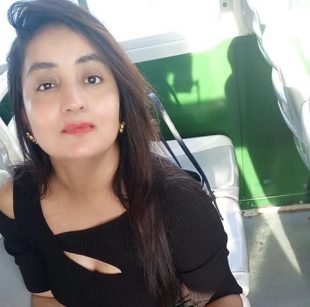 She has been there and done that. After graduating from Delhi University, she completed her diploma in Journalism from Bhartiya Vidya Bhawan, Delhi. Down the line, she completed her internship with National Herald Newspaper successfully,, and went on to Join Mainline Business daily, Business Standard. She also dabbled in image management and brand consultancy. She is a prolific writer on lifestyle entertainment, branding, lifestyle, travel, and politics.
Contact her at [email protected]