Rajshri and Jio Studio Collaborate for an Exciting Upcoming Film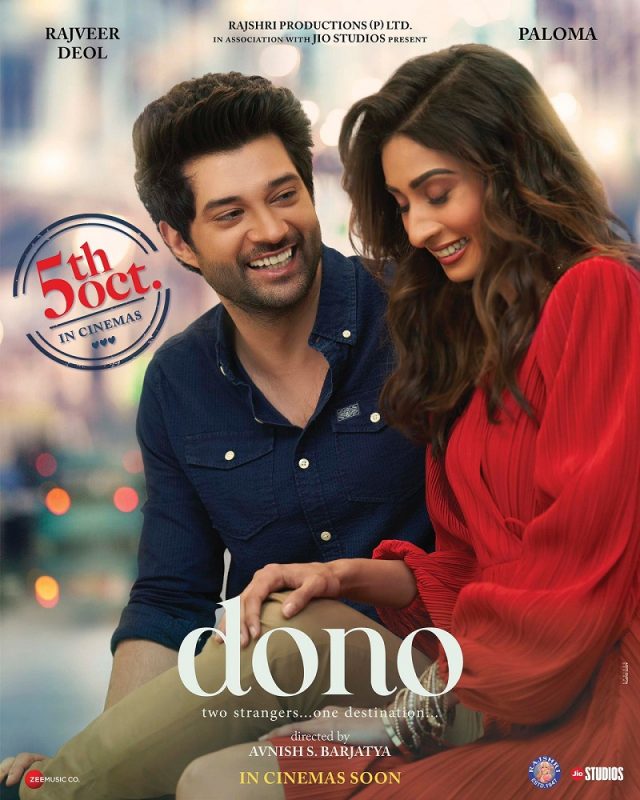 Rajshri and Jio Studio's Much-Awaited Film "Dono" Confirmed for Theatrical Release on 5th October
Avnish Barjatya's debut directorial has been captivating audiences with its teaser and songs, tugging at the heartstrings of many. This highly anticipated love story is set to grace the silver screens on the 5th of October 2023, spreading its charm and celebrating the purity of love in theaters nationwide.
Set against the backdrop of a lavish destination wedding, Dev (Rajveer) and Meghna (Paloma) cross paths. Dev, a close friend of the bride, and Meghna, a dear friend of the groom, find themselves amidst the festivities of a big fat Indian wedding. Little do they know that their encounter will mark the beginning of a heart-warming journey between two strangers, who share one destination.
View this post on Instagram
In this urban tale, aptly titled "Dono," romance takes center stage as Dev and Meghna navigate the complexities of their budding relationship. As the wedding celebrations unfold, they discover a deep connection and a mutual understanding that transcends their initial acquaintance.
Their journey is not without its challenges, as they confront societal expectations and their own insecurities. Dev and Meghna find solace in each other's company, embracing the joy and excitement that comes with discovering a new love.
"Dono" is a celebration of not only romance but also the power of relationships and matters of the heart. It explores the intricacies of human connections and the transformative nature of love. Through their shared experiences, Dev and Meghna showcase the beauty and resilience of the human spirit.
Rajshri has always been a leader in discovering new talent and giving them the chance to shine. Dono is no exception, as the film is helmed by debutant director Avnish S. Barjatya, and the creative production is led by Sooraj R. Barjatya. The production house has always been known for its unique content and this promises to be no different. Dono is set to release on 5th October, so make sure to check it out, Rajshri is in association with Jio Studios.
https://www.highonpersona.com/ayushmann-khurrana-the-versatile-actor-who-can-do-it-all/