Ayushmann Khurrana: The Versatile Actor Who Can Do It All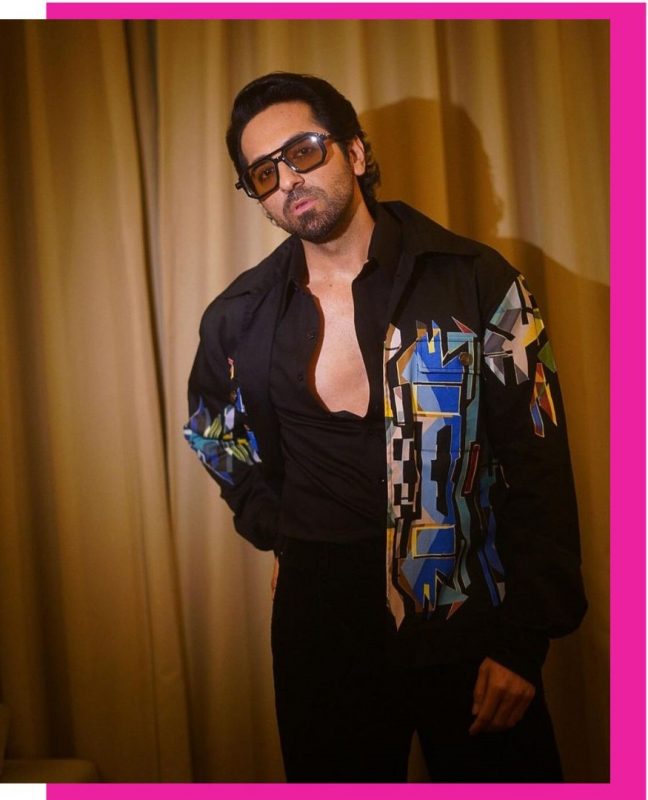 Ayushmann Khurrana on His Unexpected Success in Comedy Films and How He Became a Commercial Comedy Icon
View this post on Instagram
Ayushmann Khurrana is one of the most popular actors in Bollywood today. He has starred in a variety of films, but he is best known for his work in commercial comedies.
Khurrana's first major commercial comedy was Vicky Donor (2012), in which he played a sperm donor. The film was a huge success, and it earned Khurrana a National Film Award for Best Actor. He followed this up with the equally successful Shubh Mangal Saavdhan (2017), a comedy about erectile dysfunction.
In 2019, Khurrana starred in Dream Girl, a commercial comedy about a man who pretends to be a woman on the phone. The film was another major success, and it earned Khurrana his second National Film Award.
Khurrana's latest commercial comedy is Dream Girl 2, which is set to release in August 2023. The film is a sequel to the 2019 film, and it will see Khurrana reprise his role as the man who pretends to be a woman on the phone.
Khurrana's success in commercial comedies is somewhat accidental. He started his career with offbeat films, such as Dum Laga Ke Haisha (2015) and Bareilly Ki Barfi (2017). However, he soon realized that he could reach a wider audience with his comedy films.
Khurrana is a versatile actor who is able to blend humor and heart in his performances. He is also a master of physical comedy, and he always delivers a memorable performance.
In addition to his commercial comedies, Khurrana has also starred in a number of serious films, such as Article 15 (2019) and Gulabo Sitabo (2020). These films have allowed him to explore more complex themes, and they have further cemented his reputation as one of the most talented actors in Bollywood.
Khurrana is a rising star in Bollywood, and he is sure to continue to entertain audiences for many years to come. He is a versatile actor who is not afraid to take risks, and he is always looking for new ways to challenge himself. He is a true artist, and he is one of the most exciting actors working today.
In a recent interview, Khurrana spoke about his unexpected success in commercial comedies. He said, "I had never planned that I would have a hit comedy franchise in my filmography. This, honestly, has accidentally happened to me. As luck would have it, I have only scouted for disruptive projects that are entertaining and engaging to as many people as possible! I chanced upon Dream Girl franchise and it ticked all the right boxes for me because it is truly a break-out concept that hasn't been explored by heroes of my generation."
He further added, "I like to always be original as an artiste and bring out of the box concepts to people. You can't get any more different than the Dream Girl franchise which is why I feel people have loved the first film so much and now the trailer reaction for Dream Girl 2 suggests that we are on the right track to deliver a solid entertainer to audiences. Every promotional material of this franchise has been loved by people. So, I hope they truly love Dream Girl 2. We have worked hard to bring people an entertainer that should make them fall off their seats."
View this post on Instagram
Khurrana is excited about the release of Dream Girl 2, and he is confident that it will be a success. He said, "I am very happy with the way the film has shaped up. It is a funny, heartwarming, and entertaining film that I am sure audiences will love. I am looking forward to seeing their reaction when the film releases."
https://www.highonpersona.com/omg-2-challenging-education-systems-hypocrisy-head-on/