Palak Purswani on Her Future Plans & her stint in BIG BOSS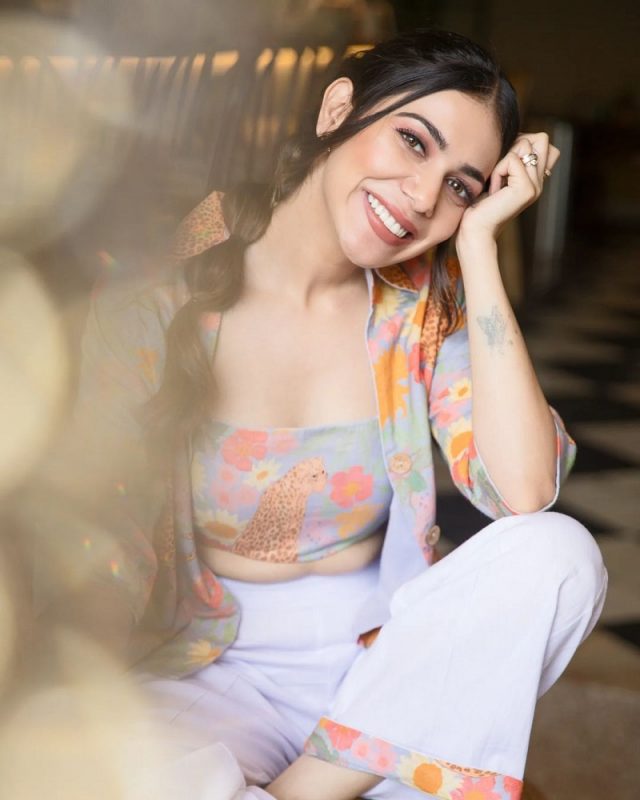 Palak Purswani: A Versatile Actor Who Brings Multiple Roles to Life
In the glamorous world of television, where talent and versatility are highly sought after, Palak Purswani stands out as a rising star. With a string of successful TV shows and a remarkable stint in the reality TV series Bigg Boss OTT, Palak has proven herself to be an actor who effortlessly brings multiple roles to life.
Palak's journey in the entertainment industry began when she made her debut in the popular TV show "MTV Splitsvilla." Her charm, talent, and determination quickly caught the attention of viewers alike. This led to her being offered various roles in television dramas, allowing her to showcase her versatile acting skills. With each role she takes on, Palak continues to push boundaries and explore new horizons. Whether it's portraying a strong-willed protagonist or a vulnerable antagonist, she brings depth and authenticity to every character she embodies.
Her stint on Big Boss OTT as a strong competitor was relatively brief, but the impact of her stint was sufficiently significant to the extent that posts to bring her back on social media have been going viral ever since she was eliminated from Big Boss. During her time on Big Boss OTT, she displayed strength and resilience, earning the respect and admiration of viewers who were rooting for her to win. Her charm and wit made her a favorite among the audience, and her popularity has only grown since her elimination.
View this post on Instagram
During their interview, Barkha Arora, from High on Persona, spoke to Palak Purswani about her journey into the Big Boss House, Palak explained how equations are used as a way to decide who should stay in the house, as well as who should be eliminated. She also spoke about how her experience in the show has been unique, and why she believes she has an edge over the other contestants. Finally, Palak shared her predictions for who she thinks will take home the trophy at the end of the season.
Besides being a professionally qualified fashion designer, Palak is also planning to launch an exclusive high street fashion label in the near future. We had the opportunity to chat with her about a variety of topics across a wide range of topics. Palak believes that there is a huge demand for high street fashion that is still on trend and of good quality.
She plans to create a brand that is accessible to a wide range of people while still offering stylish and fashionable pieces. Here are excerpts from the interview, to watch complete interview click on the link below.
HOP : How have you been and what's happening these days after big boss and please share with us anything you miss doing in Big Boss House.
Honestly my journey from the beginning was very challenging because I expected to do a lot and from the stage only my introduction was demeaning and in the house too they sent me after two days. That itself was very challenging because there were groups formed in the house already, everyone was mingling around with each other, and you know especially when you're known there and there were two people in the house who are already against you and with whom you don't share a good bond so it was very challenging for me to make my own space in the house but then I did my best. I was being myself, I was the way I am in real life that's exactly how I was in the house as well. So yeah things were like that so but there are certain things you know and a couple of days like one week or probably five days was not enough to prove myself. Moreover I received non welcoming vibes in the house, they knew the baggage of my past. However, I shared a great bond with Abhishek in the show, I liked Manisha also.
We have noticed your impeccable sense of dressing up in the Big Boss House, which has undoubtedly caught the attention of many.
View this post on Instagram
HOP: Could Can you provide us with some insights into your upcoming venture, the High Street label that you're planning to launch?
So basically, clothing has always been like a therapy for me. I am a fashion designing student I've done my fashion designing. When I came to Mumbai with some of my dreams where I thought I want to be a stylist or I want to style celebrities of some shows but then I realized that life in vanity is actually better than life outside vanity and that's when I was like I started auditioning and I got my first show within just two months of coming to Mumbai. So God has been kind, Mumbai has been kind , industry has been kind to me so that way I thought why not try this as well. And this was my dream to launch my own fashion label and I thought now is the best time since I just got out of the house and you know people know me well.I have started going out for a couple of meetings as well. I am coming up with my own clothing brand and it's going to be a streetwear brand which me and my brother Neil purswani, are planning with him. The reason being is eventually I will start with my show, I will start shooting and if I'm not able to give my 100 percent I need someone on the backhand to look forward with my brand although he runs a chain of restaurants in Mumbai. This brand is mainly going to be like for airport looks, drop shoulder t-shirts with those joggers and very street style something that I personally enjoy wearing myself, something that defines me. I will put my whole Vision to the brand which is to cater to the class audience.
View this post on Instagram
HOP : Who, in your opinion, stands out as the most stylishly dressed contestant in the Big Boss house? Could you elaborate on their fashion choices and why they caught your attention?
Honestly my fashion game was very strong, I took 100 plus clothes with me inside the house, my night suits, my loungewear, all day looks, everything was properly planned. And if you would open my bag you would see I had packets segregated for each look like for specific jewelry, shoes that will go well with outfits. In terms of giving tips, I didn't really give anybody styling tips like because you do that after having that kind of bond. You never know who takes it like what.
HOP: What about Pooja Bhatt ? Don't you think she needs to incorporate some colours to her wardrobe?
I was the first person who told Pooja Ma'am why it is I'm only seeing you wearing black colors. She said black is my color and during weekend ka Vaar she wore White paired with Black and I complemented her for the look. (Click the link to watch the complete interview)
HOP: So High Street fashion tips you would like to share with our readers, like wardrobe must haves ?
We are in phase when fashion keeps on changing every now and then. And stress to match up with that and to buy new clothes every now and then is quite a task you know so I feel the must-have that everyone needs to have is obviously a little black dress which goes with everything and anything. You team it up with with heels or sneakers for that matter. A denim jacket I feel one should always have and add add elements to any outfit whether it's a white bralette or over a nice little black dress, you can put this over a white-shirt and blue shorts. You can use these in a multiple ways. Make sure for denims have a good brand, with a nice cut.
View this post on Instagram
HOP: I would like to know what is in store for you after Big Boss, if any other reality show like khatron key Khiladi is on the cards ?
I would really want to try for that show because the show really checks your patience and your capability or the kind of strength that you hold.
( Click the link to watch complete interview)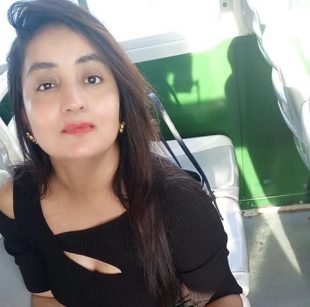 She has been there and done that. After graduating from Delhi University, she completed her diploma in Journalism from Bhartiya Vidya Bhawan, Delhi. Down the line, she completed her internship with National Herald Newspaper successfully,, and went on to Join Mainline Business daily, Business Standard. She also dabbled in image management and brand consultancy. She is a prolific writer on lifestyle entertainment, branding, lifestyle, travel, and politics.
Contact her at [email protected]