How India's food and beverage trends are changing in 2022!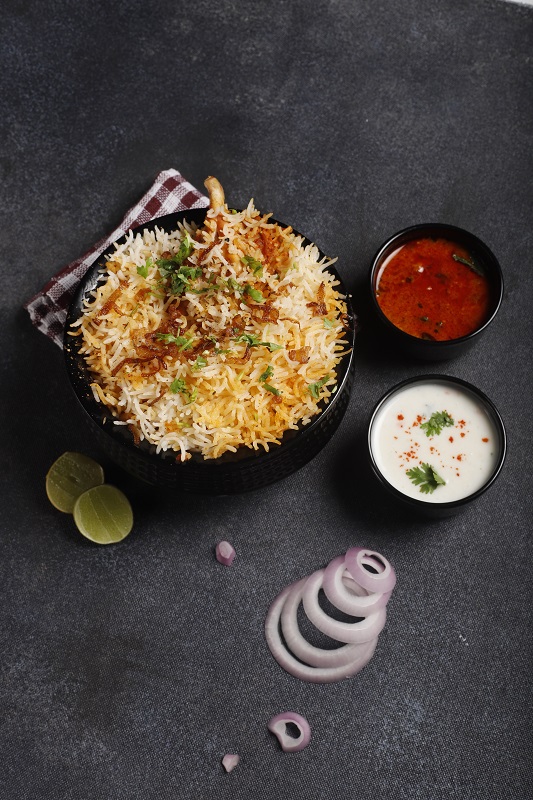 Contact-less dining is here to stay
The Food and Beverage (F&B) Industry has faced numerous challenges in recent years, which saw it pioneer the concept of Contactless Dining. Customers can browse restaurant menus, place orders, use self-service options, and pay their bills using UPI or other methods via Contactless Dining. This reduces physical contact. Similarly, Contactless Delivery was also developed in order to minimize physical contact.
Adding entertainment to dining experiences has become a norm
There was a time when eating out was limited to a few restaurants, but now people have a plethora of options thanks to cities brimming with restaurants. Previously, customers were uninterested in contactless dining or delivery, but with the elimination of intermediaries, it has become a priority for customers. Consumer behavior has shifted abruptly, allowing business owners to survive the pandemic with lesser money.
With restaurants and hotels aplenty in and around cities these days, customers should begin exploring new options and looking for the best ones that suit their needs. Many restaurants now attract patrons by hosting live music or sporting events, as well as hosting indoor games.
A new age of theme restaurants is here
Then there are Theme Restaurants, which serve customers at a higher level. Customer experiences are unique with these Themes — Train, Jungle, etc. These actions make consumers feel valued and pampered, which results in increased spending capacity, resulting in an increase in the growth of the F&B industry. According to a popular saying, food never goes out of style. As a result of innovations in dishes, themes, and services, the demand for food is continually increasing. Theme restaurants have quickly become places to hang out for tourists too; people go there with their family, friends, college classmates, or others.
Reviews of food on Google remain very influential in shaping consumers' perceptions
Before dining at a restaurant, customers are encouraged to read reviews and view photos of the establishment. These days, social media also influences restaurant choices. Social media. Google Reviews are critical today because these can either assist customers find a good place or cause businesses to lose customers because customers read reviews before visiting an establishment. Also, customers are making reservations prior to visiting a restaurant to ensure that their table is ready when they arrive. This saves guests time and eliminates waiting.
The hospitality industry is undergoing a technological revolution
Nowadays, technology plays a significant role in the working of the F&B industry; we use it to make reservations, browse menus, order food, and pay bills. Additionally, restaurants have begun implementing smart technologies to save time and money, which improves the business' flexibility, efficiency, and revenue generation. With the advent of new technologies, the food and beverage industry has shifted from imitation to innovation. Young people want to make this industry more exciting, since people are increasingly eating out.

Industry trends include online ordering and quick delivery. Restaurants are poised to benefit greatly from these trends. It is irresponsible to ignore this opportunity. As a result, restaurants have begun implementing their own delivery apps , allowing customers to order online and have their food delivered to their homes.
A broader selection makes the customer the king
Customers have an abundance of dining options to choose from. These options include outdoor dining, indoor dining, casual dining, fine dining, buffets, contemporary casual, family style, fast food or quick service, and food trucks. A friendly and attractive environment makes it possible for customers to host family gatherings, team lunches, and other events. In some cases, they can even elevate the customer's dining experience to the next level.
Cloud-based kitchens are a boon to F&B
For entrepreneurs with the right appetite, there is a new development in F&B that could turn into a million-dollar business – the Cloud Kitchen. Cloud Kitchens have been around for a while and are growing across the country, but they still haven't reached their full potential. Going forward, there's a lot of room to expand.
Penned by: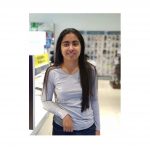 Divya Khanna is the youngest member of the team, with a background in political science. She has joined High on persona print magazine in order to gain hands-on experience in various aspects of editorial coordination as associate editor of the magazine and news site. She has a penchant for writing and enjoys meeting new people and interviewing celebrities. She has a passion for writing, she has an eye for details, loves traveling, and a quick learner. She comes from the Mecca of Indian Journalism, Delhi.
Email: [email protected]