An encounter with Sudhanshu Pandey : the most hated and loved actor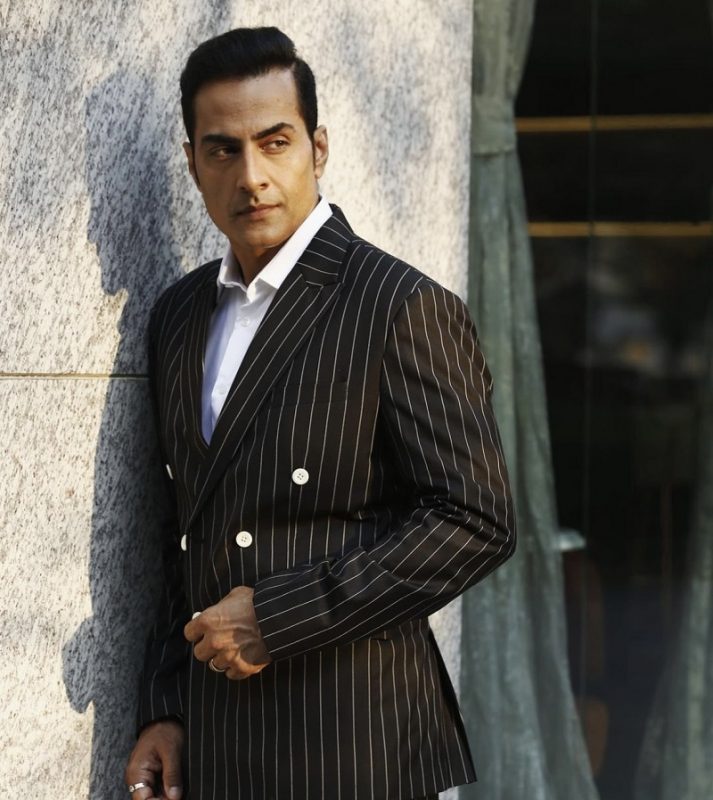 An encounter with Sudhanshu Pandey, the most hated and most loved star of television. With his egoistic and chauvinistic disposition along with a penchant for plotting and scheming, the character of Vanraj Shah has multidimensional facets to his personality. In the same breath, he can be characterized as a modest and compassionate man who cares deeply for his family and loved ones. However, in contrast to his portrayal in the popular TV show Anupama, Sudhanshu Pandey is a humble and down-to-earth person in his daily real life. Although he is hated on screen, he remains a gentleman in real life.
As an actor, Sudhanshu Pandey embodies the virtue of versatility, and this can be seen from the selection of roles he plays as well as the range of mediums he has opted.
No matter what medium he chooses, whether it's big screen, television, or OTT, he remains experimental. He has fond memories of fame and stardom from his days as a singer performer with Band of Boys. However, he also feels that he has never experienced the level of popularity that Anupama has given him.
View this post on Instagram
However, his journey also encompassed working on different mediums and sharing screens with likes of Akshay Kumar, Rajni Kant and Jackie Chan. He is deeply inspired by all of them, whether it is for the warmth and humility of Jackie Chan and Rajni Kant or his camaraderie with Akshay Kumar.
High On Persona's interview with him covered a range of topics, including how he transitioned from being a model and singer to an actor, his camaraderie with his co-stars today and the bigwigs of Bollywood, as well as his future plans.
Q Vanraj Shah transitioned from being a model to becoming a famous singer and an actor. When you look back at your journey, how do you see it?
From being a model to a singer and then to an actor and to a complete entertainer, I think that's what the journey is about. We grow in life and as the years passed along, I realized that I could do so much more. I happily and proudly consider myself as an entertainer today and not just an actor
View this post on Instagram
Q How did your family react to your modeling career, since your parents wanted you to focus on your education and get a good job if we have not heard it wrong?
My parents were very supportive of the decision that I wanted to get into modelling, and I am here today. I studied in an army school and wanted to get into the army but from there my destiny brought me into this direction and here I am. Without my parent's support it wouldn't have been possible
Q When did the acting bug bite you?
There wasn't any acting bug. It was a very smooth transition from being a model and the next step for most of the models was that they went into acting and came into Bollywood. Whether it was Milind, Arjun or me or Priyanshu Chatterjee or Himanshu Malik, all of us transitioned into films and that was the natural progression while we were still modelling, and we were one of the top models in the country getting into films
Q In your own words, you have said that Vanraj Shah gave you popularity that didn't even come from Bollywood films. How do you explain this?
Vanraj Shah has given me immense popularity. I wouldn't say Bollywood films have not given me recognition; Bollywood has a different fan base then television. I have relished huge fan following even when I was part of the music band- Band Of Boys. We were a global rage at that time, but definitely daily soaps make a huge impact as people see you every day and that's the difference. There is tremendous amount of popularity that I have experienced with a popular show like Anupama and playing the lead character of Vanraj Shah
View this post on Instagram
Q Are you missing your singing days from when you were in ABOB? What do you miss most about it?
I enjoyed my time of singing with the band of boys and performing live everywhere. We travelled the whole world and those were great days. I do miss those times, but it is all a memory now. People grow and even I have grown out of it. I cherish those moments. What I miss the most is the audience's reaction when we were singing and how crazy people use to go and that's the kind of stardom we experienced
Q What is most intriguing about Vanraj Shah?
It would be his unpredictability. You never know the kind of complicated person he is. You will never know how he will react in what situation and that is very intriguing. Also, somewhere the audiences get convinced that he is not a bad guy somewhere he is a good guy at heart
Q Which co-star is your favorite on the sets of Anupama?
It would be (Arvind Vaidya) bapu Ji and Madalsa Sharma.
View this post on Instagram
Q. You have worked with Bollywood bigwigs such as Akshay Kumar, Rajnikanth, etc. Also worked with Jackie Chan. As an actor, how have those experiences helped you grow?
I have always taken every experience as a part of my journey and gained something out of it. From Rajni sir I have gained a lot of understanding about humility, and how you can be on the top of the world but still be humble and the same with Jackie Chan. In spite of being a global star, how humble and down to earth he is. These are the things you get to learn from such great stars.
Q. You have expressed your love for Tamil Cinema. In your opinion, what are the most significant differences between the Bollywood and south Indian movie industries?
I have seen a lot of passion in the cinema world of the south. They treat it like a religion whereas we in Bollywood are more corporate and sought calculation based. In south there is mostly passion and absolute obsession about the film industry and the art of filmmaking.
Q. Is there anything else keeping you busy these days besides the show Anupama? Would you like to share something that has been brewing recently?
Yes, something which is an ambitious project I am working on and I cannot spill the beans but soon I will make an announcement and would want my fans to know that I am doing something
https://www.highonpersona.com/
For lifestyle, Entertainment, Travel, Hospitality News.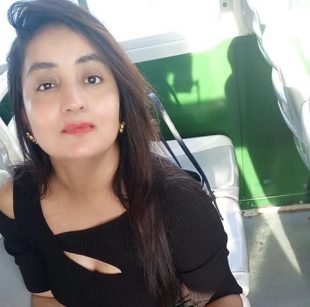 She has been there and done that. After graduating from Delhi University, she completed her diploma in Journalism from Bhartiya Vidya Bhawan, Delhi. Down the line, she completed her internship with National Herald Newspaper successfully,, and went on to Join Mainline Business daily, Business Standard. She also dabbled in image management and brand consultancy. She is a prolific writer on lifestyle entertainment, branding, lifestyle, travel, and politics.
Contact her at [email protected]