Excitement mounts as Kannada cinema gears up for a milestone with Srini's directorial venture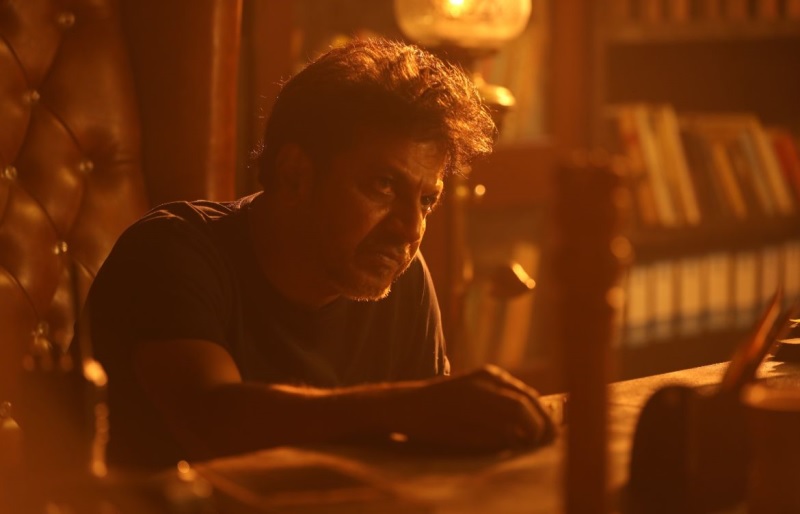 Srini's ambitious project set to redefine the landscape of Kannada cinema with cutting-edge technologies.
The South Indian film industry has long been acknowledged for its strong focus on technical expertise and From innovative cinematography to stunning visual effects, technicians have played a crucial role in shaping the industry. The Kannada film industry, in particular, has been at the forefront of embracing and implementing cutting-edge technologies. However, it is not only the technical prowess that sets it apart; storytelling also plays a vital role. In the realm of Kannada cinema, a new milestone is set to be achieved with Srini's upcoming directorial, featuring renowned actors Dr. Shivarajkumar, Anupam Kher, and Jayaram. This ambitious project promises to introduce groundbreaking technologies that will propel the Kannada film industry to new heights. This ambitious endeavor aims to push the boundaries of what is possible within the realm of Kannada cinema.
Moreover, even the stunts in the film are exceptional. To add different patterns to fights and to further add to the excitement, three stunt directors, including Telugu fight master Venkat, were hired. Even the cinematic universe trend, which is very prevalent in Bollywood , is introduced in Kannada films with Ghost. Additionally, Ghost will be linked to the second installment of Srini's hit legal drama Birbal Trilogy. It was remade in Telugu for the first part of the film. Srini has thus joined a select group of South Indian filmmakers who have created cinematic universes
The success of the first film has paved the way for a sequel to come. The producers have put together an all-star cast and production team to ensure it is as good as the predecessor. They are confident that this sequel will make Kannada films even more popular and recognized throughout the country.
Director Srini shares, "The idea of making the second part of the Biribal trilogy big has only been achieved through the way Ghost has developed. There will be a "Ghost 2″ as well. This film is very special and it's all thanks to Shivanna for making Ghost so power-packed. Anupam Kher sir and Jayaram sir's presence boosts the film. We hope to take Kannada films a notch higher with this production. A big thank you to Sandesh Productions for backing this endeavour."
Ghost is an electrifying heist thriller that plunges audiences into a heart-pounding race against time. Set within the confines of a jail, this adrenaline-fueled film unfolds over a gripping 48-hour period. With its powerful dialogues and breathtaking action sequences, Ghost emerges as a force to be reckoned with, ready to challenge the very foundations of the system.
Directed by Sirini the film, which is presented by Dr. Jayantilal Gada (Pen Studios) and Sandesh Nagaraj (ex-MLC). Ghost, produced by Popular Entertainment Network (PEN) & Sandesh N, will be released on 19th October in Hindi, Tamil, Telugu, Kannada, and Malayalam.