Beauty and Versatility illustrate the persona of Mouni Roy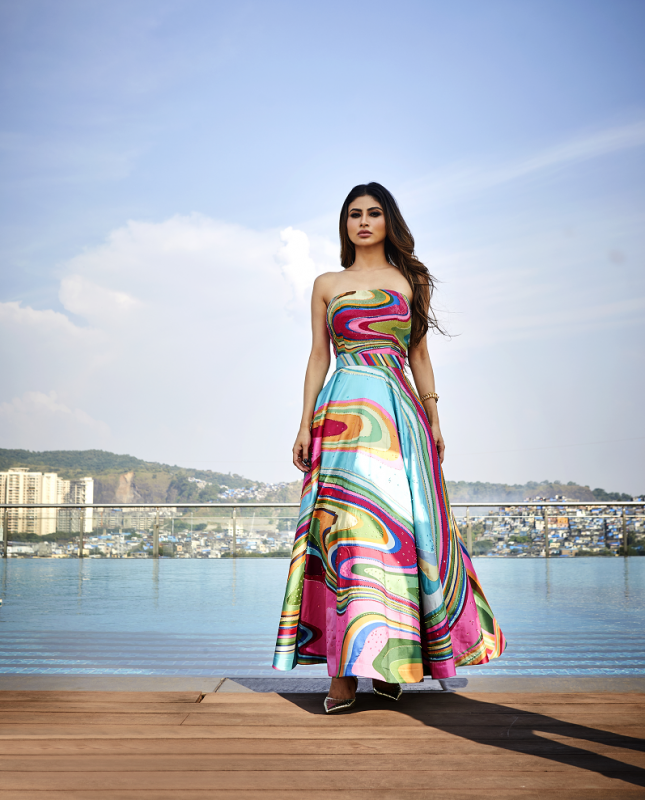 It is usually believed that getting a job in Bollywood is all about networking, or it's important to have a Godfather who can help you get coveted jobs. Talented actress Mouni Roy, however, has shattered this misconception and belief to the core. Despite Mouni not coming from a background in the entertainment industry, she has established herself as one of the most successful actors in Bollywood. Television, big screen, or OTT platform, her reputation, and histrionics have made her a star across all three mediums. Considering that the expression of creativity is not limited to any particular medium, Mouni did not categorize a medium into small or large. By vividly illustrating a variety of characters across different mediums, she has consistently demonstrated unparalleled acting skills.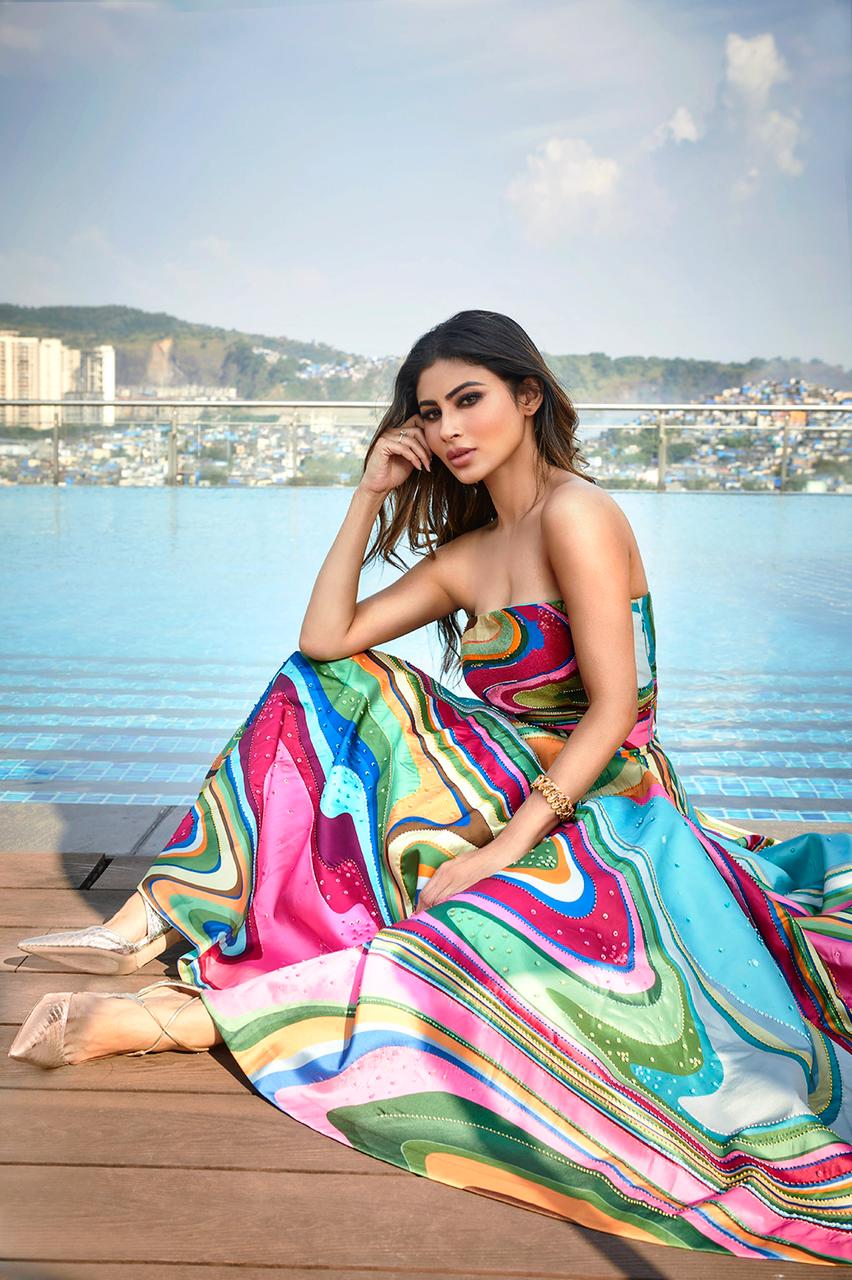 The television world adored her for the diverse roles she played in television shows such as Zara Nachkey Dikha, Kasturi, Pati Patni Aur Woh, Devon Ke Dev Mahadev, Meerain Junoon, Jhalak Dikhhla Jaa, Naagin, and many others. Her powerful performance in the movie Gold as Monobina, Akshay's wife, was lauded by critics and moviegoers alike. She struck the right balance between being feisty, sharp-tongued, and caring, and the audience loved her Bengali accent, which added just the right flavor to her performance. Her performance in Romeo Akbar Walter was greeted with varying responses, while her performance in Made in China depicted a stressed-out housewife, whose Gujrati lingo amazed both critics and audiences. Furthermore, we were impressed by her enthusiasm and ability to excel in a variety of endeavors including a Dance Show, Music Album, Soap, or 70 MM with London Confidential over OTT. We are now eagerly awaiting her upcoming projects, including Brahmastra and Ganpath Part One. During the cover shoot, High on Persona's editor, Barkha Arora, sat down with Mouni Roy to talk about life, films, and web series.
Q. From being a TV actress to now becoming a Bollywood star, how would you describe your journey?
I would describe my journey to be a bit of a roller coaster ride but at the same time enriching one with a lot of learning, experiences, and able to do what one loves to do. It's a blessing as there are few people in the world who wake up every morning and say I do what I absolutely love doing. For me, I love acting and dancing the most. There have been roadblocks, sometimes I didn't know what work I wanted to do. I am not much of a planner so whatever life offered me I chose the best from all the projects that was offered to me. I gave all my efforts and after nine and a half long years when an opportunity came along the way I took it and made the best out of it. It has overall been a very amazing journey.
View this post on Instagram
Q. As you navigate the entertainment landscape of Bollywood in your initial days, what challenges did you face?
The challenges never really go away, as life is not complete without struggle and challenges no matter what your profession is. It is everywhere – professional and personal life. For me, it has been only one project at a time and for the next one I had awaited out. In the first 3 months, I signed four films. Then the next two years I didn't sign any. And now in the two years of lockdown in between and the pandemic not being over yet also impacted a lot. But finally, things are looking up again and I am doing some interesting projects. I learn to accept the challenges of the present and be more aware of one's talent and capabilities and work well in the end.
View this post on Instagram
Q. Are you most drawn to working in music videos, reality shows or live performances or do you prefer television, web series or movies? Which is your favorite medium to work with?
Speaking honestly, I just want good work whether it is music videos or live performances. For now, I am doing movies and OTT giving television a break since I have worked in it for nine years. You can't really shuffle or manage both TV films and OTT. Presently, I am very happy where I am as I am learning playing the characters that teach me a lot. I have worked with directors and writers that I always wanted to work with. I love dancing and the world of music and going to continue that as well.
View this post on Instagram
Q. Pick 3 directors with whom you would like to work in the future?
I would like to work with Sanjay Leela Bhansali sir, Karan sir, Rajkumar Hirani sir (laughs) and the list goes on. There are so many new directors who are doing exceptional work and I want to be a part of lots of interesting projects and want to play lot of brilliant characters.
Q. Did you always want to be an actor? If not an actor, what was your alternative career option? And if yes, which actor or movie inspired you on your career path?
If I wasn't an actor, I would have probably been into administrative services. I finished my Hons. in English and then did my Master's in mass communication. As I come from an academically-inclined family so it was the route I was going to take. But life had different plans for me so most definitely I would have taken civil services examination. And maybe if I was good enough I would have been an IAS officer.
View this post on Instagram
Q.Your firsts:
1. The one co-star you always love working with:
I love working with everybody that I have worked with. I don't have any contention with anyone. So I have really been very lucky to work with the people who have been my immediate co-stars, entire cast, crew members and everyone. 
2. The one actor who motivated you the most or said something you'll always remember:
It was my third or fourth day on the set of Gold. And Akshay sir told me you should be a producer's actor that needs disciplined action. One has to think about both the production and the direction team in the same moment. This is the line I will always remember.
View this post on Instagram
3. One movie you would love to be a part of:
One movie I would love to be a part of is a stage musical "The Phantom of the Opera" (laughs). It is one of those dreams if someone plans to create a musical on Indian classical or contemporary dance I would wish to be cast in it and love to be a part of it.
4. One role you wish you never did :
Actually, I am the actor that I am now because of all the parts that I have got to play. I have learned and picked something from each character that I have been into as an actor. So, I don't really regret playing any role I have done so far.
View this post on Instagram
5. Describe your personality in terms of one of your roles or characters you played:
Every character that one plays would have some resemblance to them as it's the person who is playing that in real and it needs to come from inside. One needs to pour a lot or little bit of them in the character. And mostly it is the director's vision and the writer's thought so we as an actor try to act as to bring out their vision in the best way. I try to understand the depth and personality of the character in that light.
Q. Before we move on to lifestyle questions, we would want to ask about your upcoming projects and when will they be hitting the theatre?
I cannot really talk about my upcoming projects (laughs) as I think the makers should announce it. At the same time, there are two-three very interesting projects in the pipeline and I am really excited for it and looking forward to commence the shooting. Also "Brahmastra" would be releasing sometime next year. And then I have done another Netflix movie "Penthouse" and waiting for the makers to come up with an announcement date.
View this post on Instagram
Q. How do you unwind? Do you enjoy days when you don't have to do greasepaint?
I read, sleep, go for a spa or watch something that I have in my watchlist to unwind. So whenever I have some free time I try to catch up on all those things. The days when I am not shooting people reply over that I have wheels on my feet as I constantly travel. The moment I know I am going to have 4-5 days of break I usually take off. This thing is very nice to both my physical and mental well-being. So I would say that whenever one has some free time they should get away from all the hustles and have some fun.
Q. From your Instagram, we know you have been very particular about your looks and sense of style but if you had to define it in a sentence, what would it be?
It is funny (smiles) as I get asked that a lot but my personal style has nothing to be accounted with several factors. I like to be occasion appropriate that depends on what I am doing or where I am going. Also I like to experiment to understand what looks good on my body. I can't go for any particular fashion trend if it not looks good on me. As going particular, I would say my personal style would be sheer casual and I love formal dressing as well whether in Indian or western style.
Q. What has been the most significant change in your fashion sense over the years?
Speaking honestly, I haven't really had any significant changes as such. I have understood what I can or cannot work with. Also, I am a saree lover and have done it all my time since I was very little. So that remains the style and the cut with me for long. Also, it is wonderful to see so many new designers coming up with many styles to try and experiment with to have their own little journey to figure out what works and what not. I first go with it and then figure out if something is looking good or not.
Q. One fashion or style trend that you love:
Should be evergreen
One fashion or style trend that I love would be all kinds of sarees more and more (laughs) and every little piece of fabric in it.
Shouldn't even exist
I am not a big fan of Lycra fabrics so I don't know if it should exist. They are useful during performances when one needs absolutely fitted stockings or leggings. But I don't really like those clothes.
View this post on Instagram
Q. How frequently do you visit a Salon or a Spa?
I don't really visit a Salon or a Spa regularly. I would really thank  our team of hairstylists, costume designers, and makeup stylists. I am more of a homebody person so I get everything done at home itself (smiles).
Q. How active are you on social media? And how do you deal with both the appreciation and the trolling part?
I do not deal with the trolling part at all anymore. For the appreciation part, I would say when my beloved fans or friends write something it feels good reading those. Also I have quite mastered the art of being regular on social media but not being in it constantly. I draft everything when I have time sorting for the next week and posts them slowly. This way I do not need to check up the gallery and the right caption to go with as it is exhausting to do every time.
Q. Your fitness and diet regime?
I believe in a very wholesome diet and not go for any fat diet plans. I am a complete home food person and believe that all the nutrients should come from your food so being a Bengali I am a rice-eater, also along with that takes carbs, pulses, greens, soyabean and many more. I go for home food every single day for each meal. And also I started avoid having sweets as sugar is something that needs to be avoided as it effects the immunity.
For my fitness regime, I would say I had lot of injuries that needed to be worked upon. So I followed walking and yoga and it's something that would help me to sustain for the rest of my life.
Q. Your favorites holiday destination and cuisine?
My favorite holiday destination would be London or anywhere else in Europe. I am the kind of person who loves beaches on one side and the mountains on the other.  For cuisines, I would say my most favorite cuisine is Bengali home food. Also, I like Italian food and Chinese even sometimes.
Q. Tell us about the cafes or restaurants that you like to visit in Mumbai.
I do not really visit cafes or restaurants in Mumbai a lot as I don't go out much. Especially after the last two years, it has become very restricted though I probably hang with my friends to have my Starbucks coffee every day. So that's one place I love to visit along with one more place the Hazelnut Americano.
Q. What is your all-time favorite travel destination? And one place you would like to visit after there are no restrictions?
My all-time favorite travel destination is London and Goa (smiles). I would love to go back to Goa as it is close and the perfect place to get away when one has limited free time.
Also, I really want to go to Italy.
View this post on Instagram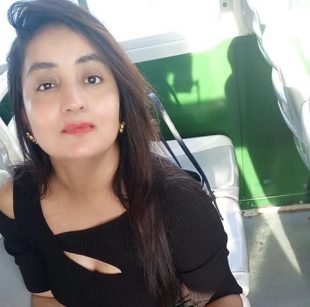 She has been there and done that. After graduating from Delhi University, she completed her diploma in Journalism from Bhartiya Vidya Bhawan, Delhi. Down the line, she completed her internship with National Herald Newspaper successfully,, and went on to Join Mainline Business daily, Business Standard. She also dabbled in image management and brand consultancy. She is a prolific writer on lifestyle entertainment, branding, lifestyle, travel, and politics.
Contact her at [email protected]