Gastronomy in Goa gets broadened by domestic travel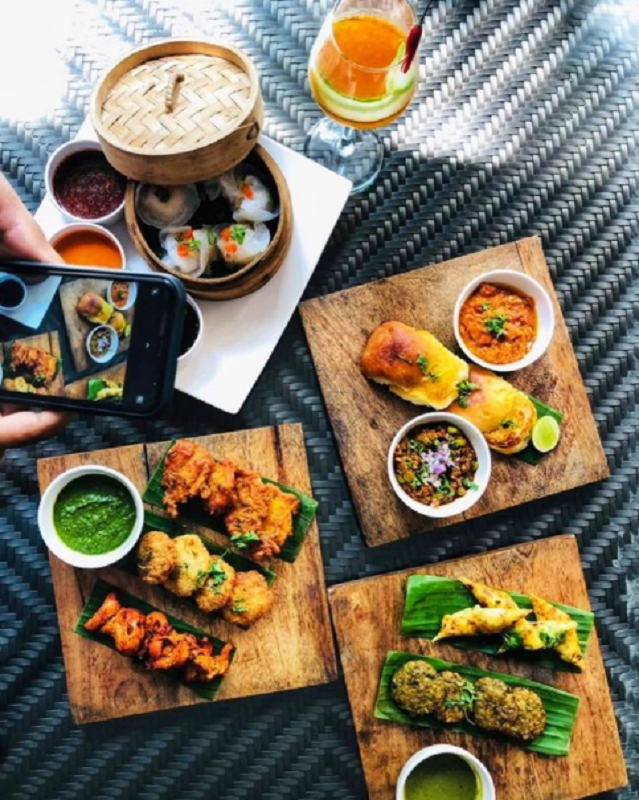 The saying goes, "Somebody's loss is Sombody's gain", and this has proven to be true in a context for Indian tourism, particularly in the context of Goa, one of the most popular tourist destinations. As a destination, Goa is hugely popular with international travelers, and Christmas, New Year's parties, and winters remain the best time in the city when international visitors come to enjoy the beaches, get tanned, drink at sundowners, and enjoy Goan, Russian or European cuisine. Omicron, however, has altered the scenario and dynamics in a wider way this time with a suspension of overseas travel until the situation improves. During my recent visit to Goa, I witnessed the city's buzz being fueled by domestic travelers during the highest travel season of the year. Hotels, restaurants, and even stand-alone food places have made radical changes to their setups as well as their menus in order to cater to the preferences and sensibilities of their discerning domestic guests. In addition to adding an innovative spin to the delicacies most preferred by young foodies, Goa was soaked in the Mini India vibe and served up delicious delicacies, from Goan of course to Haidrabadi, Gujrati, Rajasthani, Punjabi, Sindhi, and even global specialties with a desi twist. Here's a glimpse of the trend we noticed.
View this post on Instagram
I had the pleasure of interviewing Chef Arun Vats during my stay at Hard Rock Calangute, a contemporary and happening hotel where we discussed extensively about the changing nature of tourism in Goa and its impact on F&B. A few interesting facts he discussed included how the preferences of travelers are changing and trends in gastronomy are evolving. This hotel has a competitive edge over other peer group properties due to its musically driven concepts along with the fact that it delivers high-energy vibes all over through music which entices and makes the young traveler want to drop in any season.

The property radiates youthful energy, and the same goes for our menu as a whole, informed chef. "Our intention is to keep a young spirit alive in food cognoscenti and aficionados from different parts of India, who are open to experimenting with their taste faculties instead of sticking to mundane and usual delicacies and bland food preferences. Whether it's Mediterranean, Asian, or European cuisine, we strive to offer the best and this time Goa looks like a Mini India so we have included some regional dishes for our guests who have come from all parts of India. For the younger ones, we have made a lavish line of Burgers in jumbo sizes and they come with vivid flavors, including tandoori ones. Be it an inventively crafted menu of pizzas or pasta, done with vivid Indian flavors, or a lavish line of burgers, we have it all, however, it emphasizes adding Indian flavours rather than keeping it purely authentic. And as in addition to what Chef said I was pleasantly surprised to find authentic goan delicacies served with Chaats and North Indian vegetables such as Daal Tadka and Brinjal Bharta.
View this post on Instagram
A trip to Goa would be incomplete without a stop at Titlie Kitchen and Bar, Titlie looked completely immersed in the season's spirit while serving delectable concoctions with a dash of desi flavor. As co-owner of Titlie, Chef Tarun Sibal was a gracious host who paid special attention to the preparation of each dish so that guests would be able to enjoy goan, north Indian, Maharashtrian, and global delights. The chef shared his perspective on Zeitgeist (the spirit of the times) with us, in which he transcended the boundaries of the palate with dishes such as Quinoa upma tossed in curry leaves with southern flavors served with grilled fish and a fruit and nut salad overhung curd, masala avocado toast served with hung curd and mixed seed crunch served with goan bread Poi, sun-dried tomato chutney. There were authentic Italian delicacies on the one hand, and healthy salads that were very innovative such as beets and peaches, roasted beets, peach halves, walnut yogurt, and greens on the other hand. A wide variety of fusion kulchas provided Punjabi north Indian taste with a hint of Italian punch, such as the amritsari kulcha with salsa verde, imli pyaaz, and mooli with ricotta, anardana and olives for a delightful mix, and the panchporan sattu with parmesan cheese and achari mayo and chicken jalapeno keema served with kali dal. Also on the menu were Chettinad masala mushrooms, buns with aubergine and soy lentils, chutney, masala, herbs, and candies, and saffron kulfi floss served with pistachios and dates as a dessert.
View this post on Instagram
My next halt was Purple Martini, Anjuna, which I felt should be on any young traveler's list since you can arrive here to enjoy live music while enjoy a menu that is both elaborate and versatile. A selection of tandoori starters including mushroom delicacies in goan and Amritsari flavors were served, along with authentic Goan delicacies. The wide menu featured regional tandoori dishes, Indian starters, and surprisingly Maharashtrian snacks including very famous sev puri with achari tikkas, paranthas and wraps with desi punch. According to Saarthak Gupta, the young entrepreneur and owner of Purple Martini, the taste preferences of domestic travelers have evolved and they want the best of both worlds, with limitless varieties and flavors, which Purple Martini caters to through their most extensive menu. Visitors from any part of the country can find many traditional dishes, as well as those from other parts of the world.

When ordering dinner at La Portuguesa, Candolim, I spoke to Massart, the lady at the helm of this chic restaurant who dismissed the notion of fascination for expat tourists for commercial gains. According to her, the declining number of ex-pats tourists doesn't affect them at all as Indian tourists splurge munificently as they arrive for a short visit and try to experience a lot more than ex-pats who stay for a longer period and spend on a shoestring budget. In my opinion, however, foreign tourists were the triggering factor when it comes to Goa Tourism as an element of the X factor which was missing this time.
In the same Candolim lane, we visited Fisherman's Cove, a popular dining spot with live performances that also had reverberating views. Fisherman's Cove acknowledged on the condition of anonymity that domestic travelers are good at splurging more than foreigners because Indian travelers tend to repeat their orders and spend more than foreigners who can sit for long hours on a glass of drink or two, so they are always good at splurging. "We feel its a blessing in disguise", he concluded.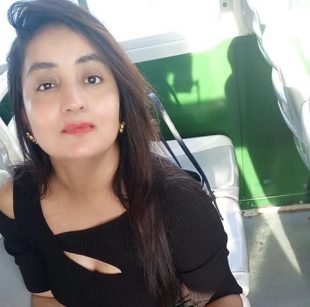 She has been there and done that. After graduating from Delhi University, she completed her diploma in Journalism from Bhartiya Vidya Bhawan, Delhi. Down the line, she completed her internship with National Herald Newspaper successfully,, and went on to Join Mainline Business daily, Business Standard. She also dabbled in image management and brand consultancy. She is a prolific writer on lifestyle entertainment, branding, lifestyle, travel, and politics.
Contact her at [email protected]