Leading the way to a new era of fitness, backed up by technology!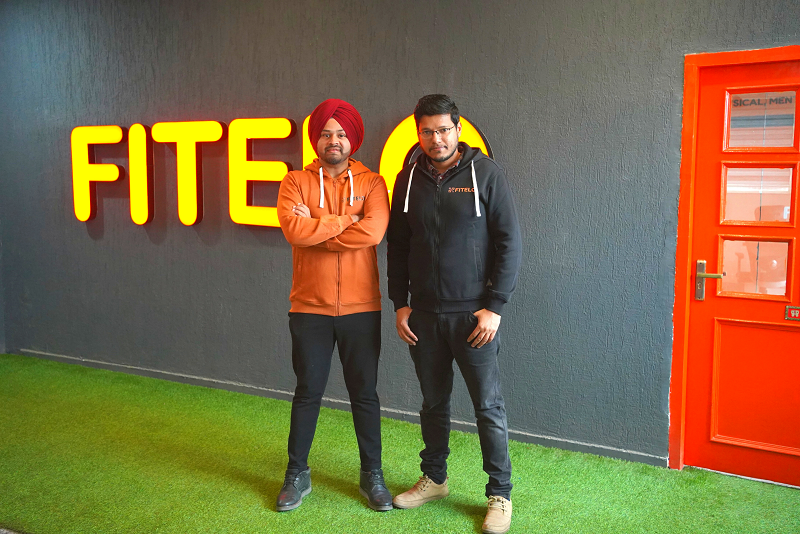 A conversation with Sahil Bansal and Mehakdeep Singh, Co-Founders of Fitelo, a health and fitness application.
During the course of their struggles with weight loss as part of growing up,  Entrepreneur duo and childhood friends Sahil Bansal and Mehakdeep Singh, developed interest in starting their own business centered around living a healthy lifestyle, with an emphasis on using sustainable practices and natural way of fitness to drive the objective. Having their knowledge and experience within the IT and Ed Tech sector coupled with their innate desire to be entrepreneurs further helped them in launching Fitelo, a fitness app, a brand that prides itself on being in the forefront of fitness, nutrition, and health today.

Involvement of these fitness connoisseurs with Fitelo demonstrates their extensive commitment to the weight loss, nutrition, and diet industry as a whole, to improve the satisfaction of health concerns and lifestyles of people, and to provide an effortless fitness journey that is inspiring and interactive. 

At the same time, they remain deeply concerned when it comes to the emerging trend of content creators and youtube stars who are influencing people to lose weight in an erratic and boastful manner, and feel that there should be government regulations enacted to put an end to this practice which can have detrimental effects to the health of many. We spoke to Sahil Bansal and Mehakdeep Singh, also known as Mac, Co-founders of Fitelo on how the weight loss industry is working, the trends that are spreading throughout the industry, and the right approach to shed off weight and stay healthy.

Q1. What inspired you to develop this fitness application?

SAHIL: Fitelo is Mac and my journey. Mac and I are childhood friends. We were both obese since childhood. We enrolled in the gym together in 2003.
Being from a business family, I was always interested in entrepreneurship. Along with Mac and another friend of mine, we started selling fitness supplements. Having limited experience and knowledge, the venture failed in less than 6 months.

For the next 4 years, we spent a lot of time together trying to get rid of our obesity. We also shared a common passion to do something of our own. In 2008, I moved to Pune to join Infosys and Mac stayed back to pursue his MBA. Over time our paths drifted away. Our individual fitness struggles continued. Over the next 11 years, I pursued an MBA and developed a keen interest in psychology. I worked at companies including Infosys, Reuters, HCL, and Genpact. I also attempted to build another startup in the edtech space. Most of my work involved creating habit formation models using technology. I got a chance to speak and write about it at international conferences. In the process, I realized fitness is also about habit building. After trying every weight loss solution in the last 10 years, I started working on building healthy habits. I was able to lose 30 Kgs and sustain. I had found a permanent solution finally. In 2019, Mac and I met at a networking event. After completing his MBA in 2011, Mac had joined an auto company. In 2014 he met with an accident that left him bedridden for months. He regained a lot of weight. He was frustrated. He quit his job and took up MSc in fitness and nutrition. He lost 60 Kgs when he realized the power of natural foods. He seemed to have found a solution as well. From 2016- 19, he was trying to build a CRM platform for fitness coaches.

When we met in 2019, I told him about my struggles. We resonated that long-term fitness can be achieved only by habit building and lifestyle modification. He had a lot of knowledge and experience in the domain. I had the experience of working with tech giants and building high-performance teams. We both knew the role tech would play.

We decided to take this concept to the masses. Fitelo as a brand was born, a platform to help other people in losing weight and have an overall healthier lifestyle.

Q2. Globally, fitness apps are on the rise, but how are they received in India?

SAHIL:
The pandemic has caused a heightened sense of fitness awareness among people. While the traditional brick-and-mortar models have suffered, there has been a significant increase in the consumption of digital content. People are now more serious about leading a healthier lifestyle. They want to take charge of their own fitness. As such, there is a spike in products that enable this. From smartwatches to cardio machines, yoga mats to cycling gears, people are seeking all sorts of partners that can support them in their fitness journey. Advancements in technology are supporting this rapid change. For example, fitness apps started gaining tremendous momentum last year. As per a World Economic Forum study, India recorded a 156% increase in download of health and fitness apps in just Q1 and Q2.

Q3. Is it challenging to get good return from your app due to the Covid 19 driven challenges that are being posed to many brands?

SAHIL: Not at all. In fact, Covid 19 accelerated Fitelo's growth journey as we were always tech driven. Technology has made fitness more personalized, accessible, and affordable. There are tools today that can help you identify specific areas where you lack. Disruptive technologies such as AI have the potential to pinpoint exactly what you need to do to get better. Thanks to technology, following a fitness journey is convenient now. Your smartphone might be the only device you need. You can access the best programs in the world and follow it as per your convenience. To work with Fitelo, you don't need to visit anywhere. Everything has been made available on your smartphone.

Q4. If you were to separate the Diet and Nutrition app market from the Fitness app market, which was valued at 4.4 Billion USD in 2020 and growing at 21 percent, how do you see it growing in that segment?

SAHIL: Nutrition plays a key role when it comes to health. It can not only help you shed weight, but it can also help you to get healthy internally as well. In today's world, people have realized the importance of nutrition when it comes to immunity building, managing stress or even preventing diseases. The diet and nutrition app market is bound to grow rapidly as it solves for health issues that a lot of other fitness apps might not be able to solve.

Q5. There is an explosion of fitness apps, diet apps, and nutrition apps. With the passage of time, there will be only a few players left. Tell us how you plan on responding to the situation and meeting the competition?

SAHIL:
We are the easiest way to get fit. Powered by our platform, we work on modifying the lifestyle of an individual step by step. We work on creating healthy habits. So, they get fit and are able to stay fit in the easiest possible way. Our methodology is completely natural. Our program doesn't require any gym, any fitness equipment, there are no fad diets and we don't recommend or use any supplements/medicines. We help our clients gain a better understanding of their behavioral habits and improve their nutrition and lifestyles. Fitness is about habit-building. Habit building happens when you take small steps repeatedly over a period of time. Every weight loss product/service people try promises to give instant results. People lose weight only to regain it after a few months. We work on building these healthy habits. It is the only sustainable and long-lasting way to lose weight, stay fit and avoid diseases.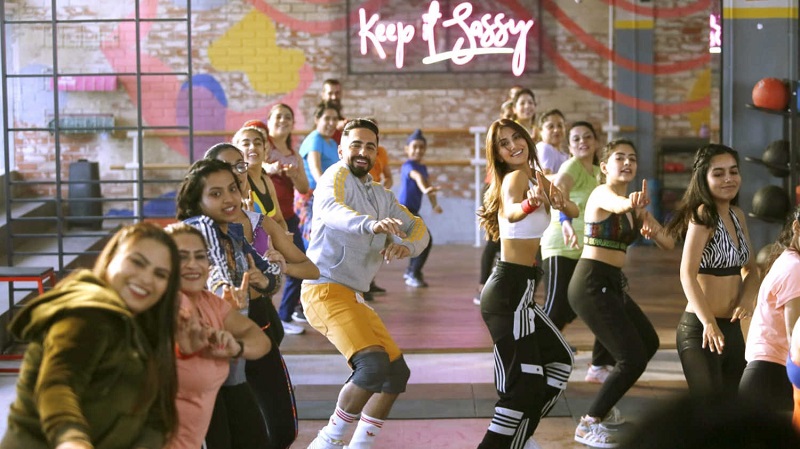 Q6. To succeed in a highly competitive area, you must continue to innovate and be productive, Tell us how you plan to accomplish this.

MAC:
Necessity is the mother of all innovations. It never happens if you sit one day and think that today I will Innovate. Innovation is not even an accident. Most people fail to innovate because they try to solve the existing problems by looking at how others are solving the problem.

Stop looking at how things have been done in past. Break down the problem to the core into the simplest form. Now, try to resolve the problem with minimal resources and then try to make the problem solving more efficient. Keep on improving your steps and efficiency, Some call it Juggad and some innovation.

Q7. This is not uncommon to see fitness brands go for affiliate marketing, cross-promotion, and celebrity endorsements, which leads us to wonder what your plans are for this and also if you are partnering with any gyms or fitness apparel brands in order to expand your base and grow.

MAC: We as a brand promote natural foods and products and we try to educate people on avoiding processed foods and supplements. Even if the product is having all-natural ingredients, it ends up being highly processed. There are many fads floating on the internet. For example, If it is Gluten-free, it doesn't mean it is healthy. We will still love to partner if the product is alleged with our key principles like unprocessed, natural, and eco-friendly.

Q8. Can you tell us about your advertising and marketing strategies to make the application popular?

MAC: Try to solve the most problems in the simplest forms as possible and your message should be emotionally, cognitively and personally relatable to the end consumer. That is how we communicate with our end users on all channels.

Q9. It is currently a time when you-tubers and influencers are making tall claims about weight loss, and are attempting to prove that these claims are feasible, what is your take on this?

MAC: Youtube is a really Sad place as a fitness influencer these days. Most searched keywords are like how to lose 10 kg in 10 days which are not but mere click baits which are not only harmful but can lead to serious health consequences. Most try to mimic their favorite Actor or influencer forgetting that they have undergone years of hard work and sweat to get that shape. People with medical issues should never take any advice like adding or deleting any drug or medicine from their routine, that can be life-threatening.

Q10. Can these kinds of videos be regulated, or would you suggest that they be regulated? Would the same suggestions apply to apps as well?

MAC: Yes, this is high time to regulate these videos and content which claims overnight magical transformation to your health. A strict regulation should be enforced while the content creators have to share the content responsibly. People have to choose if they are seeking health advice from an influences, is qualified to do so or not. We need to understand that it takes a doctor 7-10 years of hard work to practice, how can we take advice from a mom next door with no or nine knowledgeable ablest medical sciences?

Q11. Is it sustainable and more productive to take diet advice and plans via fitness apps than to get this advice directly from your doctor? Can you list 5 reasons why fitness apps are better than visiting a dietician when it comes to taking a diet?

MAC:
Yes it is Sustainable, in some cases even better to diet or a fitness plan online because of the following reasons:

1. Most people are reluctant to start, some lack motivation and some lack the self confidence to go out and consult. Fitness Apps give you the power to start your fitness journey from your home. No one is there to judge you.
2. In the online method of consultations, you can reach out to your coach any time of the day. This is like you are caring for your dietitian/coach in your pocket 24X7.
3. Fitness Apps save a lot of time which is wasted in Visiting a traditional clinic.

4. In today's modern world of the Pandemic, Apps are really helpful to make you fit without getting in a physical contact with your trainer or the coach.
5. You cannot make excuses with a fitness app that you are late, it's raining or that you were stuck at work. Fitness Apps give you the power to never miss your fitness routine and you can make your fitness regime your habit rather than a temporary solution.

Q12. These days, what are the most popular diet patterns and plans and which actually work?

MAC: Intermittent fasting is the most popular diet pattern that actually works if done right. You have to make sure that you are still eating healthy while you are on an intermittent fast. Eating Pizzas and pastas in the eating window will defeat the whole purpose of going on a fast. Make sure that you don't have any underlying deficiencies or metabolic disease like diabetes before signing up for something like Intermittent fasting.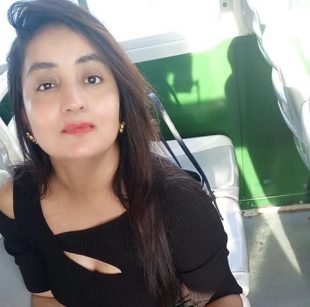 She has been there and done that. After graduating from Delhi University, she completed her diploma in Journalism from Bhartiya Vidya Bhawan, Delhi. Down the line, she completed her internship with National Herald Newspaper successfully,, and went on to Join Mainline Business daily, Business Standard. She also dabbled in image management and brand consultancy. She is a prolific writer on lifestyle entertainment, branding, lifestyle, travel, and politics.
Contact her at [email protected]