'Culture'- A Must Visit Cafe in Jaipur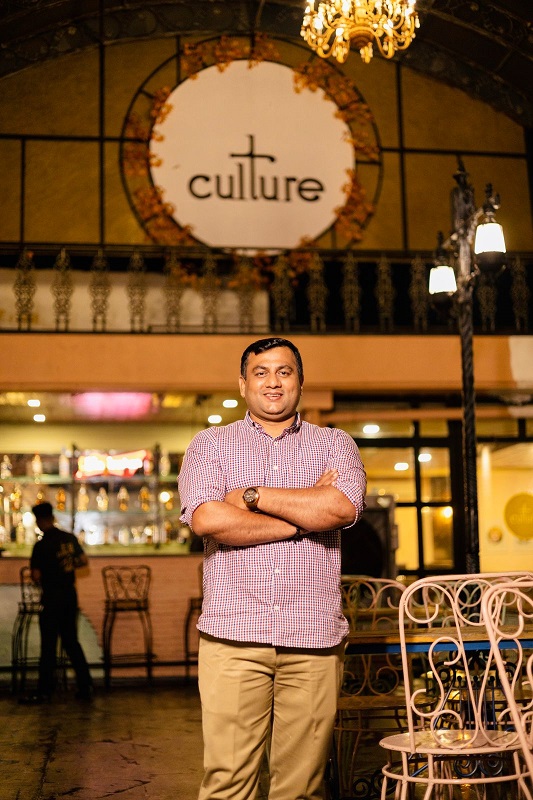 Here is a cafe in C Scheme, Jaipur you won't like to miss.
There is no doubt that Pink City is evolving into a premier destination for cafes, eateries and food joints that are stylish, extravagant and upscale in their design and concept. In addition, they offer a wide range of delicacies from all over the world in terms of their food menu, which are palatable and delightful to the taste buds. Aside from that, the area around the Statue Circle in the C scheme has also emerged to become one of the hippest cafe haunts in the city. As a result of the abundance of cafes, the area is popular among food lovers and connoisseurs. I got the chance to step into "Culture", a newly opened hippest cafe lounge that has been added to this impressive line of the best cafes. It is located right opposite Crossword, a well-known place that is highly regarded among book lovers.
As a matter of fact, it must be noted that despite "CULTURE" having been in operation for quite a while, it was recently completely redesigned, revamped and relaunched by Giresh Yadav, one of the most well-known restaurateurs in the city. He is an entrepreneur who has a passion for food as well as works in philanthropy through his other business, 'Good Times Live", which he is involved in.
The cafe lounge " Culture" is a place where you will find authentic Italian, continental and Indian cuisine, along with a wide variety of drinks that are the most appropriate accompaniment to your meal.
When I walked into the restaurant for dinner, I immediately noticed that it was buzzing with people, and there was a cozy, comforting vibe associated with it. Inhaling the strong aroma of herbs and delicacies that filled my nostrils as I waited for my turn, I felt even more hungry. The atmosphere of the restaurant emitted an authentic Italian ambience. With the timeless elegance of the furniture and the wall art of brick wallpaper and murals, there was a sense of timeless class and sleek elegance.
View this post on Instagram
Finally, when I finally got my table and started scanning through the menu, I was pleasantly surprised by the wide range of options available from refreshing mint lemonade, guava mocktail, cold coffee and veg dumplings, to pizzas, and I could see a lot of combo dishes as well, so I felt spoilt for choice. To begin with, I decided to interact with the chef and find out a little more about the place's most sought after delicacies. And having done that I ordered Sriracha Chilli Mushroom, crispy deep-fried spring rolls in hot chili sauce, veg dim sum, a variety of marinated Moroccan vegetables, and a pizza margherita with a pesto Turkish salad. A wide range of options were available to non-vegetarians as well, and they looked appealing enough.
View this post on Instagram
Spring rolls were very crispy and juicy at the same time, and the stuffing of vegetables with the flavor of garlic was a sheer delight for my senses. The pizza slice I devoured was piping hot, it melted in my mouth, and I relished every bite of the slice I ate. You must try Manchurian whenever you are here. I do not think I have ever tasted Manchurian better than this in Jaipur. On top of all that, Gulab Jamun and Ice Cream stole the show. I have a sweet tooth, and this was a delicious way to satiate it. I could not get enough of this dessert because it had something about it that was addictive, and I couldn't stop eating it.
Pro tip: It is a smart idea if you order two dishes at a time so that you will not overfill the plate as the serving size is quite large. It is more than what one can expect, and if ordered in excess, it would ultimately lead to overeating, as I did, so be mindful and conscious. 
https://www.highonpersona.com/check-out-how-tv-celebrities-will-celebrate-diwali-in-2022/