Budget 2022: Healthcare coverage & evaluation of health resources are urgently needed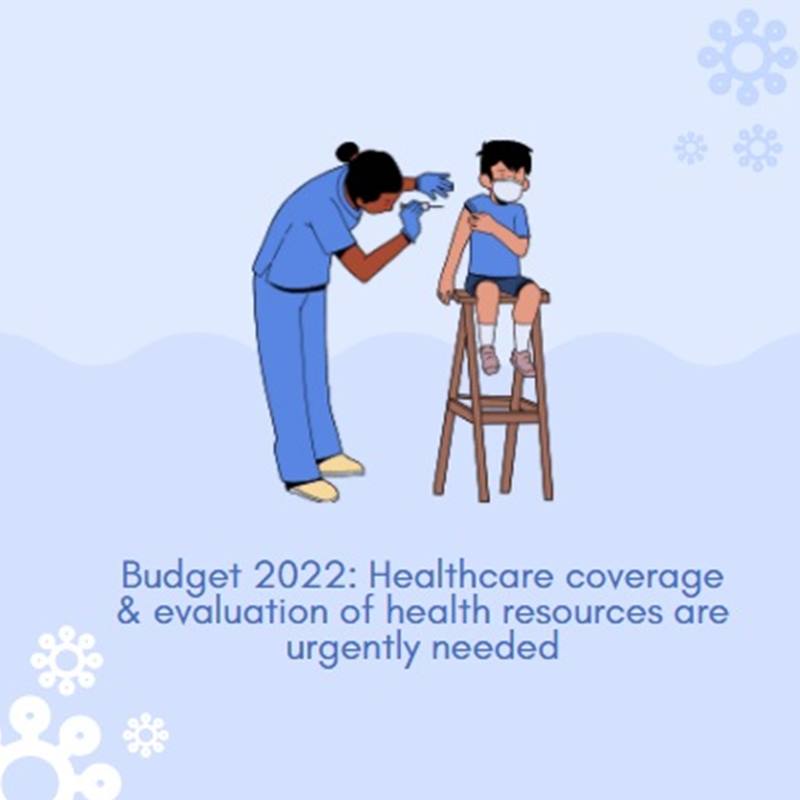 The disruption of therapies results in a developmental gap for children with special needs, who benefit from offline interventions.
The Lockdown days have been toughest for the parents of children with special needs where all their therapies were discontinued, and children were to be completely managed at home. The experts and doctors utilized the lockdown days to raise awareness on the red flags in Child development to promote early identification. Children with special needs benefit most from offline interventions. Disrupting their therapies and interventions can lead to further increase in their developmental gaps hence government must consider keeping the intervention centers open for children with special needs. 
Vaccines for the disabled should be prioritized 
The district intervention centers set up by the government must be operational with strict Covid protocols. Priority vaccinations for individuals with disabilities can be considered to reduce morbidity and mortality in individuals with special needs. Making public places accessible must be a regular part of the infrastructure development agenda for the Indian government. As per WHO 15% individuals have some disability or the Other. India is expected to have an estimated population of approximately 20 million with disability, hence stringent steps must be taken to collaborate with private organizations to address the larger population.
Child abuse is on the rise
The industry experts stayed connected with parents during Covid times in providing them with ongoing support by the doctors and the trained professionals. The sessions were conducted regularly on social media, school platforms, and meeting platforms to build awareness about the red flags in a child's development and providing early intervention. Apps and chat forums were a medium to communicate between parents and experts. Familieswere unable to cope with the increased behavioral problems in children during the lockdown added to the burden of challenges for the already struggling parents leading to mental health concerns in them. The incidence of neglect and child abuse is reported to have increased during these years. Loss of family members, one or both parents had caused huge emotional trauma leading to profound impact on the mental health of growing and developing brains.
A growing income gap can worsen poverty
Health care segment must be prepared to address and manage these forthcoming mental health challenges in our generations to come.
The health care industry in times to come will be driven by increased health care awareness, the rising income levels and an ageing population. Increasing awareness about the availability of health insurance has motivated people to invest in insurance schemes. The unfortunate part is the rising gap in income of the population across social strata can worsen the problems in the poor. 
Health care expenditures exceeding 3 percent of GDP must be allocated
The high-income countries are spending more on health while the low- and middle-income countries are allocating lesser budget for the health care need which is going to maintain the disparities across the socioeconomic strata. Hence equitable healthcare system and universal health care facility for all individuals across the social economic
structure could be the future of health care. Health is known to be a vital input in economic development and poverty reduction. The importance of investing in health has always been underestimated. It is not only a priority goal in itself but is interrelated to better DALY (disability adjusted life years), thereby more productive, working days and better economic development. Hence a cost befit analysis of the health economic experts must be performed to evaluate the best possible utilization of the resources to reap the maximum health benefit.
Allocating and Increased health care expenditure of more than 3 percent of GDP must be considered and increased investment in mental health of individuals can improve productivity and reduce poverty. Increased awareness of mental health care among people has motivated them to access the right information and professional support and implement adequate preventive measures. This could be the main driving force for growth in 2022.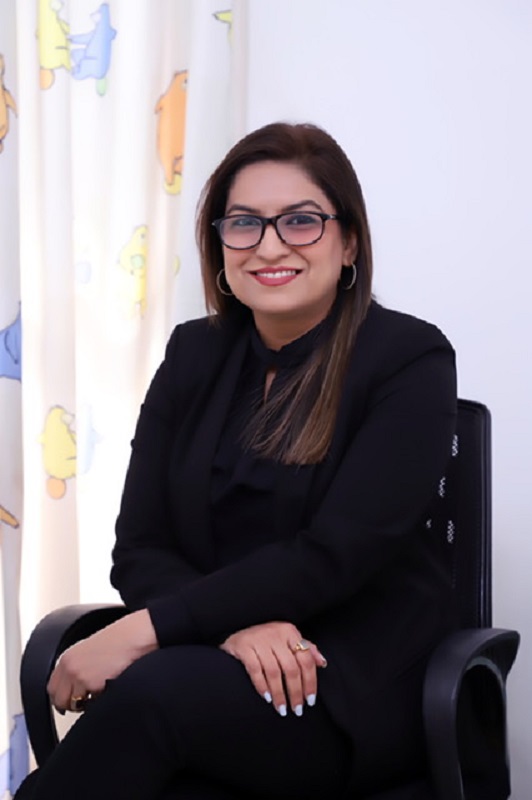 Inputs by: Dr. Himani Narul,
Developmental and Behavioral Pediatrician Director & Co-founder of Continua Kids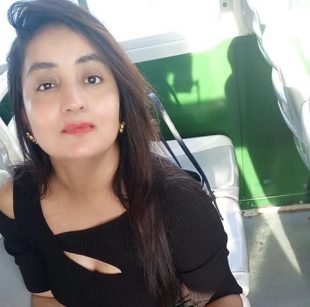 She has been there and done that. After graduating from Delhi University, she completed her diploma in Journalism from Bhartiya Vidya Bhawan, Delhi. Down the line, she completed her internship with National Herald Newspaper successfully,, and went on to Join Mainline Business daily, Business Standard. She also dabbled in image management and brand consultancy. She is a prolific writer on lifestyle entertainment, branding, lifestyle, travel, and politics.
Contact her at [email protected]