Potential is not bound by a boundary and talent knows no limit, this narrative definitely holds true for Rohit Saraf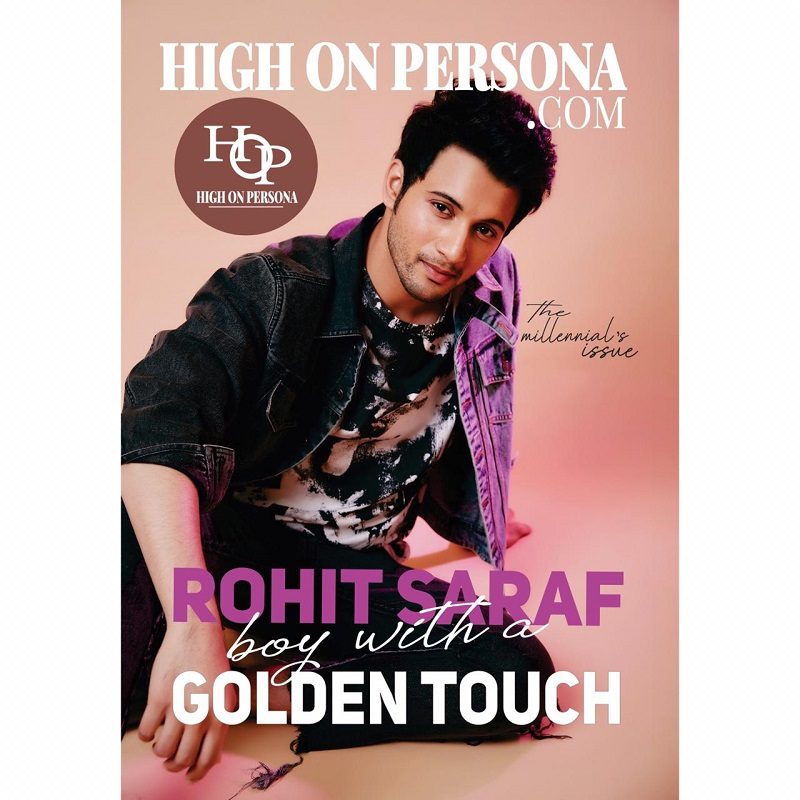 Potential is not bound by a boundary and talent knows no limit, this narrative definitely holds true for Rohit Saraf, the new entrant in tinsel town. The young lad is barely a few films old, but he is quite close to hitting the mark in the game and rightly pushing the limits of his talent to suit his potential. We saw him experimenting with different genres with ease, be it essaying a small yet meaningful role of Alia Bhatt's brother in Dear Zindagi, or the role of Farhan Akhtar and Priyanka Chopra's son in 'The Sky is Pink', where the Critics praised him immensely and industry took stock too. His impressive performance in 'Ludo' and now in 'Mismatched' has again struck the perfect chord with the audience and his growing base of followers is indicating a dramatic and steep rise in his popularity. Divya Khanna, Associate Editor, High on Persona spoke to him exclusively about his experience in the industry so far, new projects, his expectations, and aspirations from Bollywood as well as seeking answers to questions sent by his fans.
Q. I would start by asking How are you feeling right now? How would you define your state of mind after the kind of year you had?
Very Naram right now,
ek dam Superb like Malmal. I am feeling very nice.
Q. From playing Heroine's bhaiya (In Dear Zindagi and Sky Is Pink), to finally becoming Crush of the year, how would you define your journey?
It's been a good journey. It's been quite a long journey, which is funny because it has just begun. So far it's been a very enriching, heartwarming, and fulfilling journey with lots of ups and downs and amazing experiences.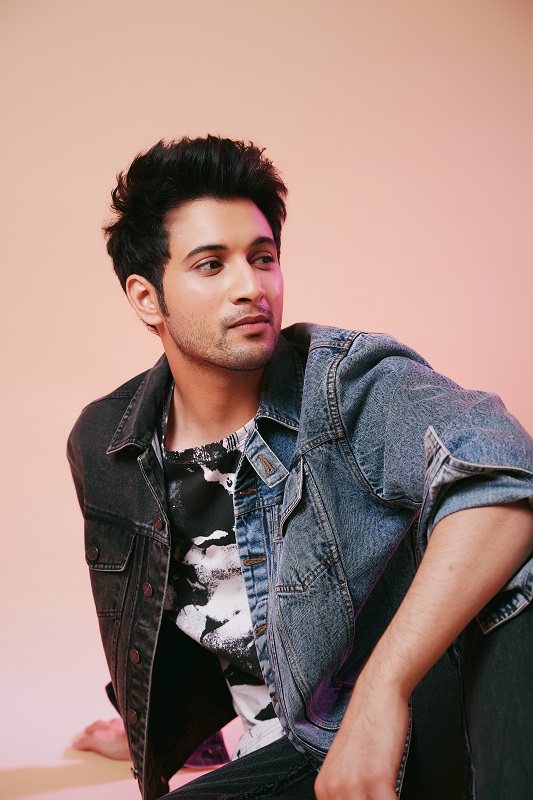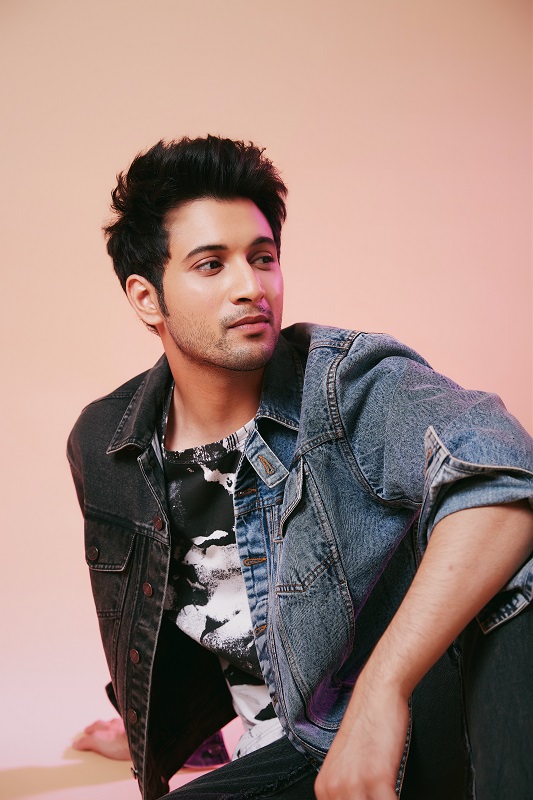 Q. When you signed Ludo, did you have your doubts regarding being overshadowed by actors like Pankaj Tripathi, Rajkummar Rao, and Abhishek Bachchan?
No, I wasn't doubtful about being overshadowed because that is where my self-belief and my belief in my craft comes into play. So I was pretty certain that would not happen. However, having said that, I was a tad bit skeptical about whether I would be able to pull off my character or not because as you have seen in the film, there aren't many dialogues that 'Rahul' my character has. So it was quite a challenge for me. But you know, my skeptical state of mind and all my doubts went away, the moment I started shooting because within only two or three days of shoot, I got the rhythm of the character. And I started asking a lot of questions, whenever I had any doubt and  Dada (Anurag Basu) was more than happy to answer all my doubts. Even Though I am sure it must be quite irritating for him because I sometimes used to interrupt him when he was in the middle of something else.
Q. What were the initial thoughts when you got to know that both Ludo and Mismatched will be released in the same month? Were you skeptical or were you okay with both the projects releasing together?
I was thrilled. Of course, I did wish there was some gap in between the release of both the films because doing promotions for both the films at the same time, used to get very hectic.  For so many months, Due to this covid situation, I think we all somewhere got a bit lazy and got used to of kind of 'Not Working Attitude' and then suddenly everything was happening altogether. So initially, I thought maybe I would have liked it better if there was some gap. Nevertheless, it turned out really good because people saw me in Ludo and right after that they saw me in Mismatched.  People usually had complaints from me that they don't see me often. They wanted to see more of me, so I think this kind of solved that issue.
Q. We know you have made it in the industry on your own, so tell us about your whole story, how you convinced your parents and how you dealt with rejections. What kept you going all this while. Tell us everything.
There wasn't any convincing required actually to be honest. Because my dad always wanted me to become an actor. However, I did have to convince them for letting me drop out of school when I was in 10th grade. I gave my half-yearly and then I made up my mind that I don't want to study further and want to move permanently to Bombay and pursue acting. They weren't opposed to the idea of it, but they were just concerned that I didn't have any connections in the industry so after shifting to Bombay if it doesn't work out then what will I  do, When will I complete my education. So they just wanted me to at least complete my education, but I was very sure that this is what  I want to do and I didn't give myself an option to fail or not make a mark in the industry. I am still far from it, but of course, I am not discounting the fact that so many things have happened in my favor.
I feel rejections are part of every profession, every step in our lives. I feel sometimes it's personal, sometimes it's professional and sometimes it's mental. I think that is part of everyone's journey. I have also had my share of rejections and I think, I hold my failures closer to my heart than my successes because my failures have taught me more than my successes.
Q. Who do you go to for advice after a script is offered to you?
First is myself, I am a very intuitive person. I usually go by what my guts say. There could be one thousand people telling me that I should or shouldn't do a particular film, but I do what I feel like doing. Once I am convinced then nobody can change my decision, no matter what. Having said that, I have an incredible team of people who work with me, my agent Janhavi, my manager Kimberly, then I have my casting agent whose name is Tahia. Then we have Amazing PR people Meghna, Radhika, and everyone else who are there for me. So their support always helps. And whatever I decide to take, I do not take without discussing it with my family. So yeah, I have a set of people who I can rely on for the second opinion, but the first opinion is always mine.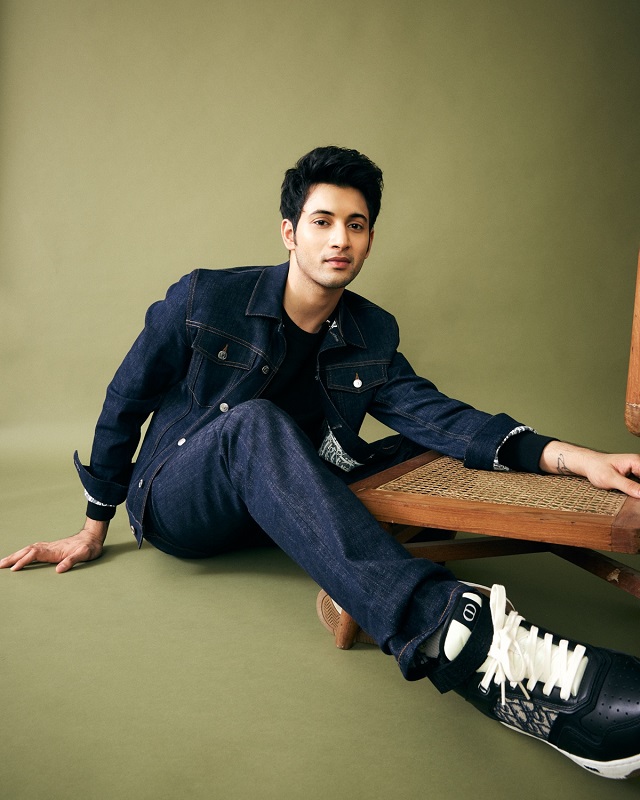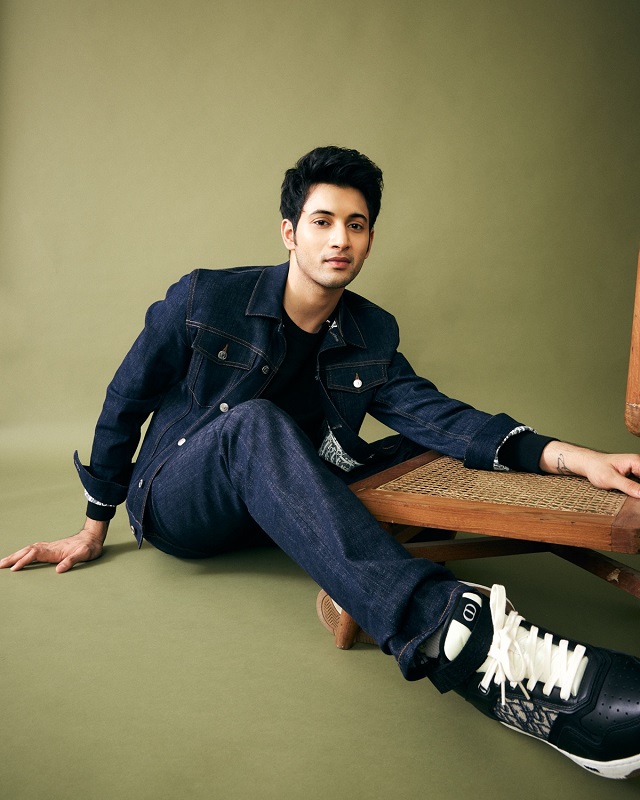 Q. Tell us about your upcoming projects, when we will see you on the screen next?
At the moment, all I can say is that it will be sooner than before. You won't have to wait for another year to see me on the screen again.
Q. Are you eyeing any production house or any particular Director, that you would want to work with?
There are so many people and so many production houses that I would like to work with. There is Excel Entertainment, Tiger Baby Films, Dharma Productions, Sanjay Leela Bhansali, Red Chillies Entertainment and so many other amazing production houses that I would like to work with. And for directors, some of my most favorite directors in the industry are Zoya Akhtar, Ayaan Mukherjee, Vishal Bharadwaj  Sanjay Leela Bhansali and I can go on and on.
Q. How many retakes happened for the iconic coffee scene?
We had seven retakes for that shot actually. Because there were a lot of angles that we had to shoot it from and it was quite a difficult scene as we were supposed to shoot it in the morning, but we were shooting it in the evening at around 5 o'clock. Also, We were shooting this scene in November and in Rajasthan so around 5:45 p.m, it usually starts getting dark. So we only had about 45 minutes to shoot the entire sequence.
Q. An actress you would want to work with next?
I really want to work with Shefali Jha ma'am, Supriya Pathak and Tabu, she is an incredible actress that we have.
Q. And any actress from the current lot?
Whoever! Everyone from Deepika to Alia, Sara, and Ananya. I would like to work with everyone.
Q. How would you define yourself when it comes to dating? Are you the old school type or a Tinder person or somewhere in between?
Somewhat I am in between. My belief system in relationships when it comes to how it is supposed to be is very old school. But I also believe that one needs to evolve with time and I am this generation's kid, so my idea of relationships is influenced by all that. I am somewhere in between.
Q. What is your current relationship status? A Lot of girls would want to know this one.
I am single.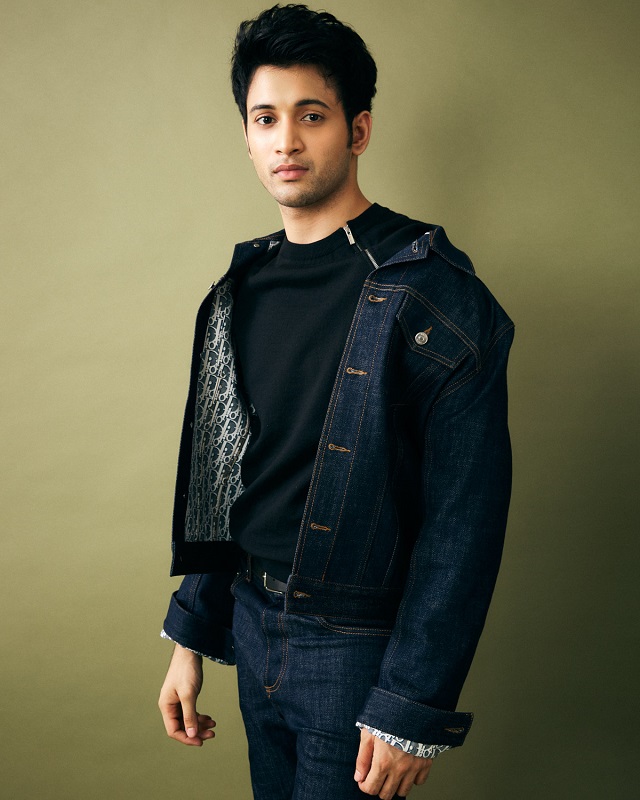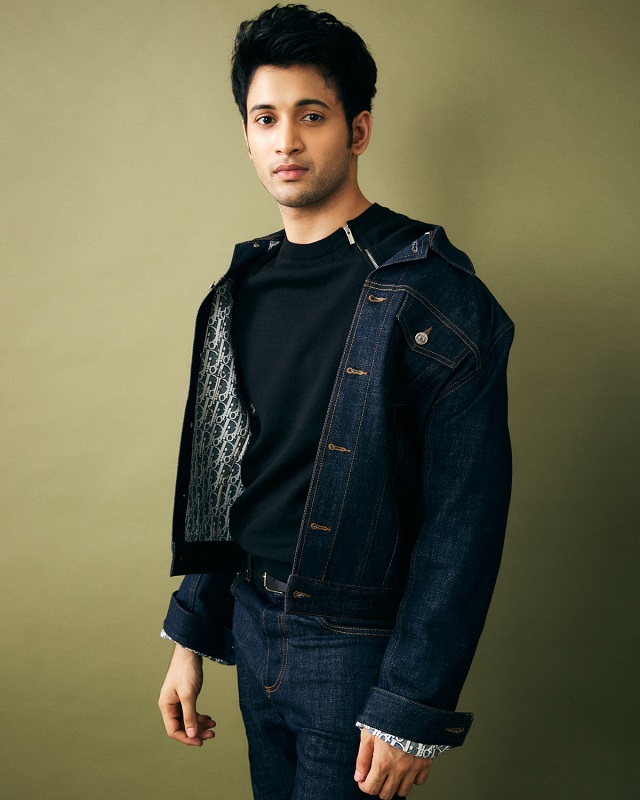 Q. Do you follow any fitness regime?
No, I don't have any fitness regime. If someone tells me to workout, I simply pull out my bicycle and just go for a ride and that's what a workout is for me.  I don't necessarily have any fitness regime. 
Q. Are you a foodie or you stay on diet and count your calories?
I love food. Food is the greatest joy in my life. It gives me immense pleasure that is unparalleled. Of course, not counting my work and my family. But the food genuinely makes me very happy. When I am not working on any projects or I don't have anything coming up.
I let myself loose, I eat all kinds of things. I eat one pizza a day. But the moment I see, even in my periphery that some project is coming up then I get very strict with my diet regime.
Q. Your favorite restaurants in Mumbai?
I love Pali Village Cafe and Pali Bhavan. I really like PizzaExpress, Joey's Pizza, and The Bandra Project by PizzaExpress is very good.
Q. What is your skincare regime?
Drink lots of water, do not have meetha (sweets) and cut down on sugar. That's all that my dermatologist has told me.
Q. Any brands or any specific skincare products you apply usually?
Cetaphil is a usual brand I go to and I use a lot of Aloe Vera Gel. Aloe Vera is usually my moisturizer. And If I get a pimple, I use something called  Acnedap Gel, it's an ointment that dries out my pimple overnight.
Q. Please tell us about your sense of style?
I am very particular. Of course, when I am at home I am a complete mess. You will find me in boxers and T-shirts all the time. But when I am stepping out, I like to dress up. I have my days and phases where you'll find me wearing just a white oversized T-shirt with Blue Jeans and White Sneakers, but then there are phases when I really like to experiment. So if I have to define my sense of style I would call it articulate.
Q. Three films that you have binge-watched?
I actually happened to watch Delhi Crime in the lockdown and I loved it. Then there's Criminal Justice, I loved Vikrant's performance in it and Schitt's Creek, I love that show.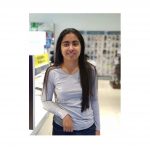 Divya Khanna is the youngest member of the team, with a background in political science. She has joined High on persona print magazine in order to gain hands-on experience in various aspects of editorial coordination as associate editor of the magazine and news site. She has a penchant for writing and enjoys meeting new people and interviewing celebrities. She has a passion for writing, she has an eye for details, loves traveling, and a quick learner. She comes from the Mecca of Indian Journalism, Delhi.
Email: [email protected]