Ritwik Bhowmik – Dressed for success!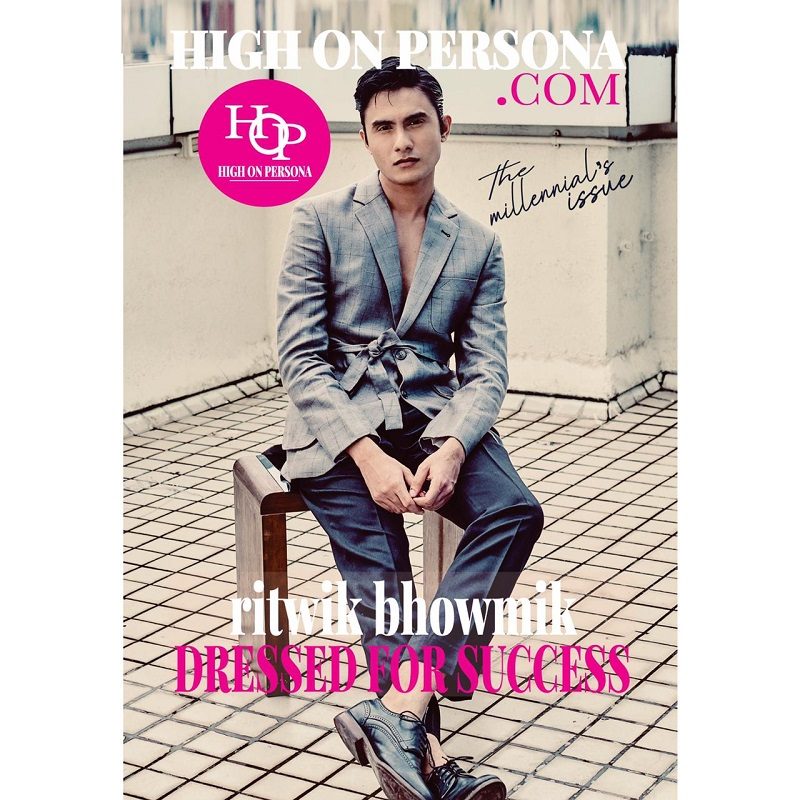 I had not envisioned that we would get an opportunity to interact with Ritwik Bhomik yet again so soon, because it was only a few months ago during the promotion of 'Bandish Bandits' when we interviewed him with the makers of the web show.
Nevertheless, it was another special occasion for us as we were featuring him for the cover of our magazine this time. It would not be an exaggeration to suggest that in a short span of time, he has carved a special identity and niche for himself, and youth predominantly is relating with him for the gullibility, intrepidity, and vivaciousness he has depicted through his character of 'Radhey'.
This is worth mentioning that he delivered a matchless performance in his maiden show and is now essaying his dexterity through comedy genre too which we will get to see soon, during interaction with us he expressed his irresistible desire to act in the sci-fi genre as well, "I would really like to do Sci-Fiction, but I don't know who is going to write it for me. Although, there is a fantastic director out there called Arati Kadav, who made Cargo and I am really hoping that one day she is happy with my work and then we could work together on some project". In addition to this, he also reiterated his desire and passion to continue romancing," I will never stay away from Romance even if I end up doing Horror or Action, I think I would add Romance in it. There is something about me that is constantly attracted towards romance so I think that's the reason why every script that comes my way has some element of love in it."
During the light-hearted discourse with Divya Khanna, Associate Editor, High on persona, Ritwik also disclosed his plans for future projects and issues that remain close to his heart.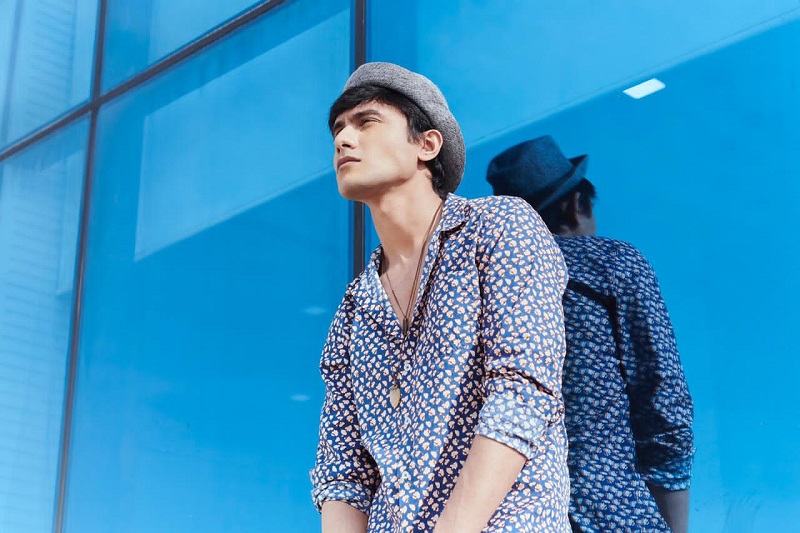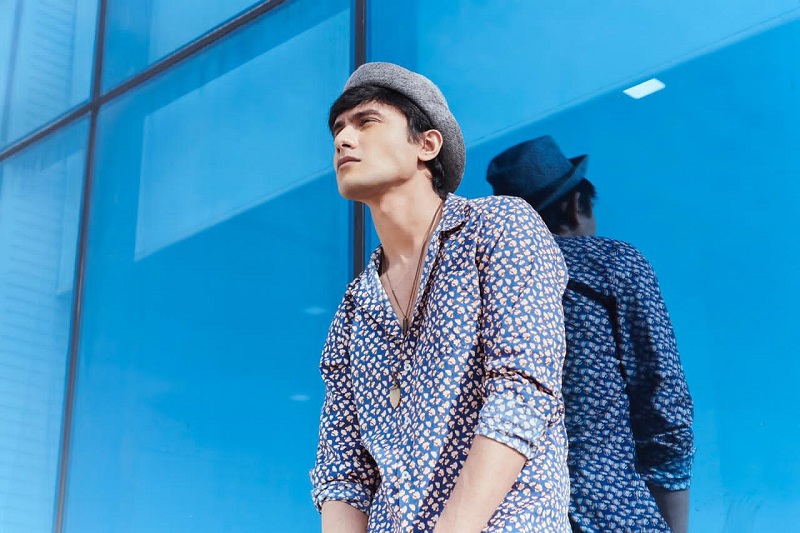 Q. How are you feeling after 5 months of Bandish Bandits release?
It's been 5 months? Wow! I am feeling great. I am feeling as excited and ecstatic as I was feeling back then when it was releasing. As you can see, I am extremely excited even today.
Q. How many projects have you signed after Bandish Bandits?
Okay, so do you really want me to name all of them? (laughs). No, I haven't really signed many, but I did actually finish shooting for something. It's a comedy show. It took a very short period of time to shoot for. But it is a very happy thing that I have been a part of because after something like Bandish Bandits, which had so much drama and intensity. So I did something where I could just have fun and I really had so much fun doing it. Hopefully, people will see that soon.
Q. What was your mother's reaction when Bandish Bandits came out as She was the one who supported you when you took up acting as a profession?
She was more excited than I was because nobody in my family expected that much and at that time they didn't even know much about the show, they didn't know the storyline or what it would be about. So, when they saw it, they got very excited. They were very happy with the part that I was given and also the kind of people I was working with. So she was as excited as I was, if not more.
Q. There's a question by your admirers, names of the movies in which you worked as an AD?
I actually worked with a lot of independent directors who were making independent projects outdoor studio guidelines. I have worked with many of them, but I don't think people would be aware of any of these films because these are usually the films that go to Film Festivals. But having said that, I did assist Tanuja Chanda ji, who has made some fantastic movies in her film career. But none that anybody would know, so I won't name any.
Q. How did you deal with rejections? What kept you going during the period of your struggle?
Firstly, I would like to tell you that I had no days of struggling. I haven't struggled at all and I really hope and wish that nobody has to because during this lockdown we all have realized how privileged we all are and the fact that we all got a meaning to just continue our lives. That's when we realize what is a real struggle. So, I think we should really stop using the word 'Struggle' specially for actors. Because there's no real struggle as such, of course, there are lakhs of people in the city who want to be actors, so I agree it gets difficult to find work. But that doesn't mean there's not enough work, there is enough work for everybody. If you really have the determination and if you are really working hard on yourself every day with a tad bit of luck, everybody's definitely will get work. So, I didn't struggle much, but how did I face rejection? Well, I believe, I am wired a bit differently. I never got much affected by the rejection because I always felt like this was not what I really wanted, probably there's something better out there for me and this was not meant for me. And then Bandish Bandits happened and thank god for everything else that didn't work out for me so that I could be casted in a show like this.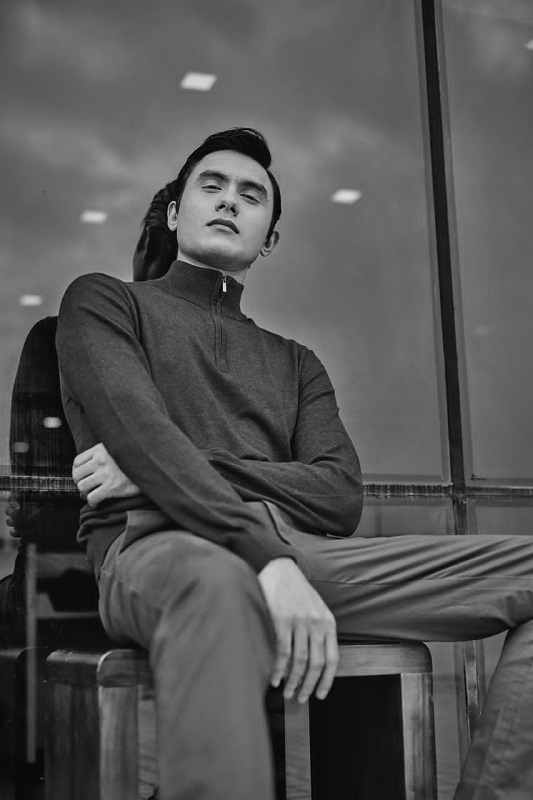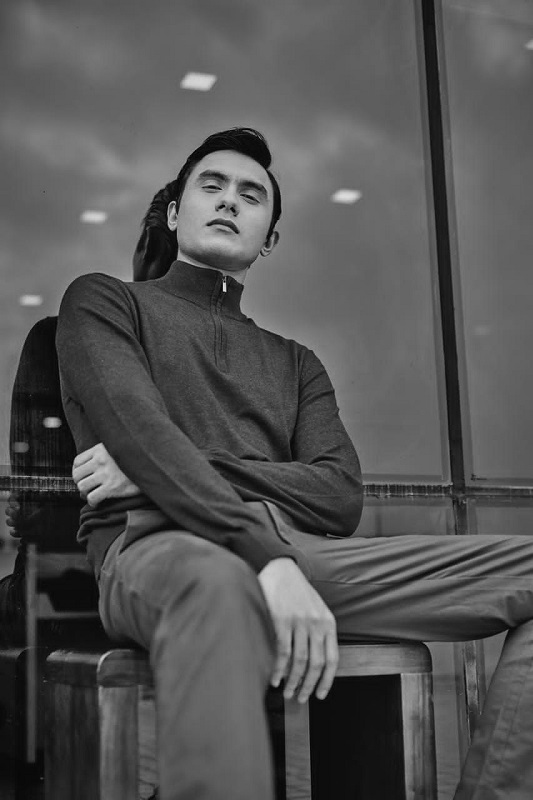 Q. After getting successful, what changes have you done in your lifestyle and fitness?
Nothing has changed. I am still eating whatever I like, I am still working out the same way I used to and I am still having the same lifestyle. In fact, even if I think about it, honestly there's nothing that has changed in my lifestyle.
Q. Through your Instagram, I got to know that you have been a Potter head for quite some time?
Yes, for quite some time. Actually, I have grown up with the Potter films.
Q. So which is your favorite Harry Potter movie/book and why?
Well, I would say the same thing for the movie and for the book version also, not because it is the best-written book out there or it is the best film made ever. But because you know, I was 12 or 13 years old when the first Potter movie came out. I was introduced to movies before the books, I read the books much later. So, I have literally grown up with the characters. They are of the same age as I am today, all three main characters. So, for me, the fact that it was coming to an end with Deathly Hallows, was an extremely emotional experience. It was literally like the end of an era. It was kind of a reminder for me that now I have grown up. And I am sure there are many people out there like me, many more Potter Heads, who would agree with the fact that "Nobody ever really grows out of this, once you're attracted to fantasy, you are always in that fantastical land and it's a beautiful feeling." So coming back to your question, it has to be Deathly Hallows
Q. What about the Cursed Child and Fantastic Beasts that have come out?
I have read Cursed Child and I loved everything about it mostly because it's written like a play and I admire reading plays. I loved the book so much because firstly, it was written like a play, and secondly, the moment when I realized that Voldemort would be coming back I literally had goosebumps. I am actually having goosebumps right now while talking about it.
So anyway, Fantastic Beasts, I loved the first film, But unfortunately, I could not follow the second. Somehow I don't know what it is, but I just did not find that emotional connection with all those films I don't know why. But thank you for the reminder, I should complete all those series now as we have a lot of time in our hands right now due to this covid situation and you never know, maybe I will find that connection.
Q. A genre of a film or show that you really want to do?
I really wanted to do Comedy which I just did. I will never stay away from Romance even if I end up doing Horror or Action, I think I would add Romance in it. There is something about me that is constantly attracted towards romance so I think that's the reason why every script that comes towards my way has some element of love in it.
I would really like to do Sci-Fiction, but I don't know who will write it for me. Although There's a fantastic director out there called Arati Kadav, who made Cargo. I am really hoping that one day she is happy with my work and then we could work together on some project.
Q. An actor or an actress from the current lot in the industry that you would like to work with?
There are so many fantastic actors in the current lot. But I really hope to work with Mr. Jaideep Ahlawat, he is a fantastic actor. Who else? There are so many people, how can I name one? I would love to work with Sobhita Dhulipala, Deepika Padukone and I would love to work with Tanya Maniktala, who was in The Suitable Boy. The fun part is we've already worked together and something very interesting is coming up really soon. She is a beautiful and fantastic human being and she is absolutely a delightful actor.
Q. What are the similarities between Radhe and Ritwik?
Radhe is in love with what he does and so is Ritwik. Radhe has so many qualities, if I list Radhe's qualities it would feel like I am just trying to sugar coat compliments about me, but that's not true. Radhe is a lover; he loves his art, he loves his grandfather, he loves his mother, he loves the love of his life. He is really connected to his people and I would like to believe that I am too. Maybe I do not keep in touch really well, I can't really talk for long hours over a call that's just not me. Though I have a very small circle of people in my life I love them immensely and I am tightly connected with them. And that I think is another similarity that I have with Radhe.
Q. Tell us about some singers from Bollywood that you really like listening to?
So many, I admire Sonu Nigam Ji, I like Shivam Pathak, I also enjoy listening to Jonita Gandhi and Kavita Seth Ji. There are so many, Shivam Mahadevan is a fantastic singer and Shankar sir, of course.
Q. There is another question by your fan: How many marks did you score on your 10th boards?
That is for me to know and for you to find out! (laughs). It was above 70% but how much exactly, I will not tell. Frankly, because I don't remember (laughs). I have to call my mom and check.
Q. One destination you would like to visit after the vaccine arrives?
I have been planning to visit Punjab. I actually want to cover entire India. I want to see every nook and corner of my country. And If I have to go somewhere abroad then my choice of vacation would be Spain.
Q. Three favorite books of yours that you would want your fans to read?
Do read The Peaceful Warrior, it also has a movie version, so if you're not a reader you can watch the film. Do read the play called Importance of Being Earnest, it's a beautiful satire on daily life. And please read the Harry Potter series, your life will be better after that.
Q. What all shows did you binge-watched in past few months?
I just saw a Spanish film called Don't Listen, it's a very nice horror film. I saw Paatal Lok. I just finished Scam 1992 and it is outstanding and I am a huge fan of Pratik Gandhi, he is outstanding. He is just superb. Then I saw She, it is a show on Netflix. Also, I binge-watched The Office, I didn't see it before. And there are so many things that I have watched, I can go on and on. That's what I do all day, I keep watching things if I have nothing else to do.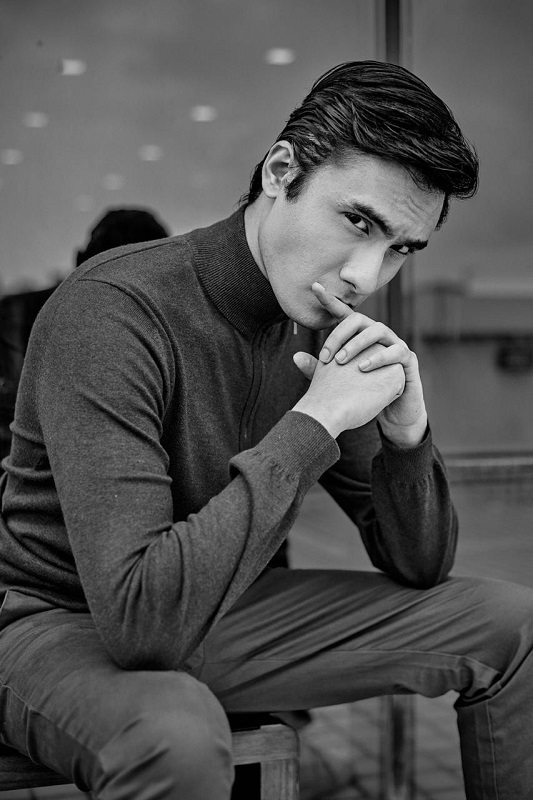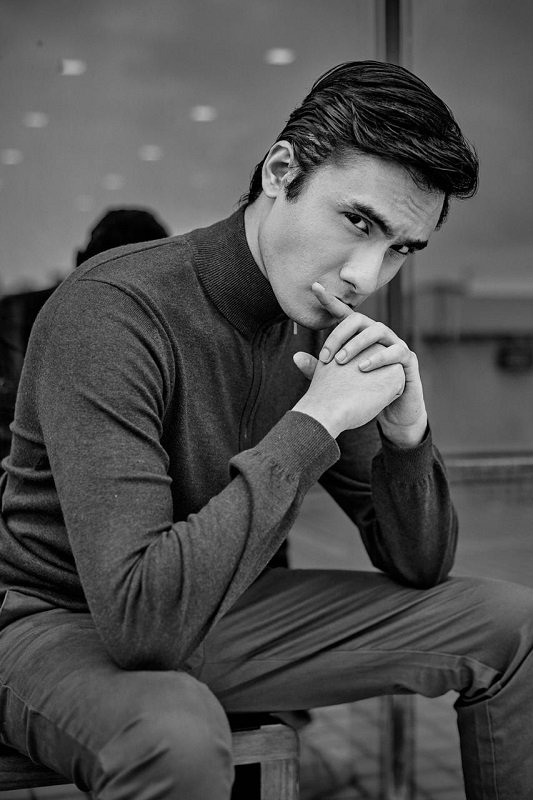 Q. You spoke about your project with Tanya Maniktala coming up. When can we expect that and on which platform will it be released?
Yes, I wish I knew, but genuinely I have no idea when and where it is going to be released. Even if I knew anything, I don't have permission to talk about it. But for sure it's going to be coming up very soon. We had a lot of fun while making it, hopefully, people will also like it and appreciate it.
Q. Is there any talk going on about the second season of Bandish Bandits?
Very soon, sooner than you think! We are right now at the writing stage, so we have no idea how soon it will be. But we are trying our best to come back as soon as possible.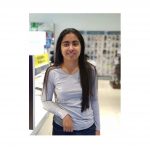 Divya Khanna is the youngest member of the team, with a background in political science. She has joined High on persona print magazine in order to gain hands-on experience in various aspects of editorial coordination as associate editor of the magazine and news site. She has a penchant for writing and enjoys meeting new people and interviewing celebrities. She has a passion for writing, she has an eye for details, loves traveling, and a quick learner. She comes from the Mecca of Indian Journalism, Delhi.
Email: [email protected]