Check out how TV celebrities will celebrate Diwali in 2022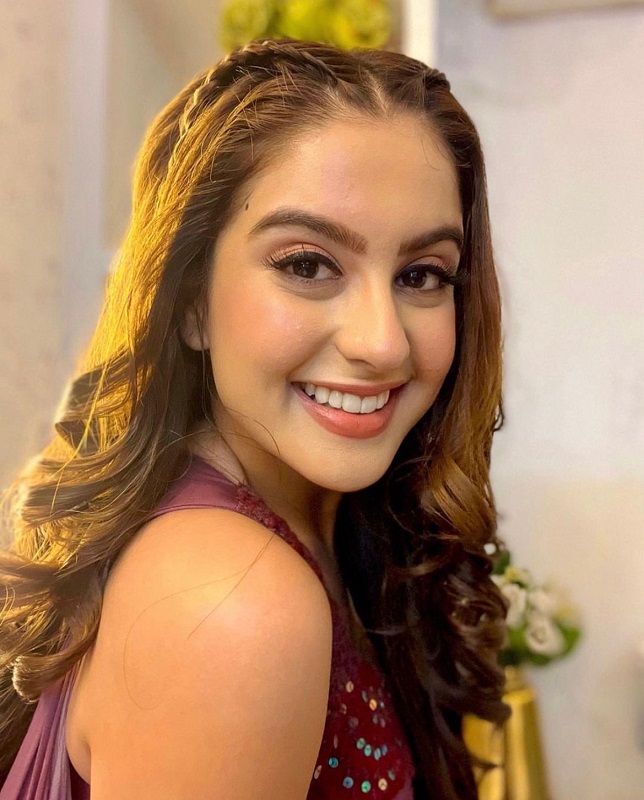 Celebrities appeal to their fans to celebrate Diwali in a safe and responsible manner without the use of fireworks
Diwali is just around the corner, and who wouldn't want to spend a couple of days savoring sweets and enjoying lavish meals with family and friends during this festive season? Just as we are planning to celebrate Diwali without firecrackers, our favorite TV celebrities have special plans to do the same. In their own words, here is what they have to say and how they are all geared up to Celebrate Diwali.
For Yukti kapoor who essays the role of Karisma Singh, a very popular role, in Sony SAB's Madam Sir Diwali remains her most favorite festival. " I will make sure that I celebrate Diwali with my family, have special get together and visit my close friends or invite them over. I have plans to go to my city Jaipur and celebrate Diwali there with my family. At the same time, Yukti appeals to her fans and followers to follow safety measures, especially when it comes to bursting firecrackers.
View this post on Instagram
Meanwhile, Gulki Joshi, who plays Haseena Malik in Sony SAB's Madam Sir, is equally excited. She loves to decorate her house and light it up with lights and diyas. She loves to celebrate Diwali with all pomp and show and believes that the festival radiates a very positive and fresh vibe.
View this post on Instagram
Likewise, Darshan Gurjar, who plays Chirag Patel in Sony SAB's Pushpa Impossible, wanted to enjoy the festival with the cast rather than on set. On set, he will celebrate the festival and post it on his social media handles for his fans to view. As a responsible citizen, he has also asked his fans to celebrate Diwali without crackers.
View this post on Instagram
The most exciting time of the year for Chinmayi Salvi, who plays Sakhi Wagle in Sony SAB's Wagle Ki Duniya, is Diwali. She celebrates the festival with her family at home. Her hobbies include shopping for clothes, making Rangoli designs, and lighting firecrackers while staying safe as well as preparing Faral such as Karanji and Chakli. Her fondest memory as a child was lighting firecrackers, but she now prefers to stay away from them.
View this post on Instagram
As I look at the fun and joy of this festival, I just feel like it will never end." says Pariva Pranati, who plays the role of Vandana Wagle in Sony SAB's Wagle Ki Duniya. The light of Diwali and the positive energy it brings make it her favorite festival. During Diwali, friends and family gather for delicious dishes at each other's houses. Have fun, make Rangoli and do Lakshmi Puja together. Post-Diwali comes Bhai Dooj, which doubles the fun. Furthermore, there are times and moments when there is a sense of togetherness and joy, as well.
View this post on Instagram
The festival of Diwali is always a special occasion for Kruna Pandey, who plays Pushpa in Sony SAB's Pushpa Impossible. This remains a big deal for her, since she follows Sanatana Dharma, and she tries to keep it that way as long as possible. There are a lot of efforts she makes to decorate her house to the level of Ayodhya, the janamabhoomi of Shri Ram. In order to create a happy atmosphere in and around her house, she believes that it is vital to light as many diyas as possible in and around it. There is nothing she enjoys more than doing Aarti and puja, as well as relishing sweets with family and friends. Following this, relishing a lavish meal with family and friends is something that she looks forward to every year. "We draw at Laxmiji's feet in our house because we believe that Goddess Lakshmi will bless us with a good life and fortune as long as she is with us." Moreover, we will strive to manifest the morality of Lord Shri Ram within ourselves and to believe that even if we don't always succeed, we are on the right track.
View this post on Instagram
During our interview with Sayantani Ghosh, who plays the role of Sim Sim in Sony SAB's Alibaba Dastaan-e-Kabul, she shared with us that Diwali is a very special festival for her, her family and herself. In the wake of the pandemic, I am more enthusiastic than ever before, and I am looking forward to celebrating it with my family this year. I am heading to Jaipur, where my in-laws live, for my first Diwali as a married woman. I am attending for the first time since getting married. The celebration will continue after my mother-in-law performs a small puja for us.I also plan to take a week's break and explore Jaipur and its beautiful places.
View this post on Instagram
Tunisha Sharma, who plays Mariam in Alibaba Dastaan-e-Kabul, says Diwali is It lights our hearts and fills us with the spirit of new life. I will celebrate the festival of lights with my friends. The house will be beautifully decorated as always. We will make attractive rangolis with flowers and lanterns. It's been a long time since I took a break from my show Alibaba Dastaan-e-Kabul, I will be getting together with colleagues and family! I wish everyone a very happy and prosperous Diwali. May in this Diwali, you be blessed with good fortune, wealth, prosperity, and happiness."
AJAY is a successful entrepreneur, tech savy, and ardent traveller , he is a multifaceted personality. He has travelled to various domestic and international destinations and is an engineer by education. He is on the panel of High on Persona Magazine with a specific intention of advising to guide us to cater to our readers in holistic manner covering a plethora of subjects , He has penchant for writing and loves to write on technology. Email: [email protected]