In terms of long-term results of cosmetic procedures, men are more patient: Dr. Debraj Shome, Clinical Scientist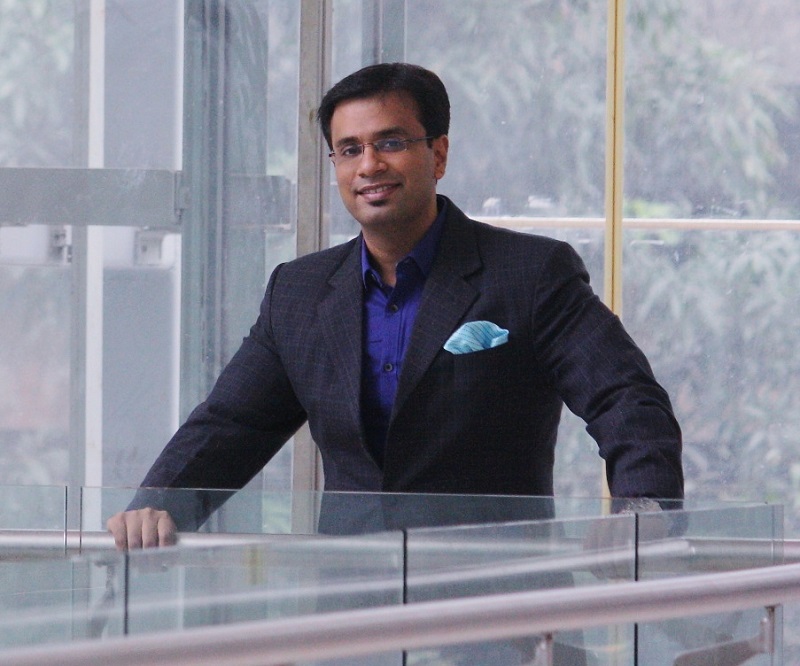 There is a current trend among influencers, famous personalities, and YouTubers to make overly ambitious claims about their weight loss journeys, success and aesthetic improvement. Regulation would be more effective at addressing this issue, observes Dr. Debraj Shome, Clinical Scientist & Leader, R&D Team, and Director at Esthetic Clinics. In his opinion, blindly following random advice when it comes to aesthetics without verifying the facts or consulting experts can cause serious harm to those who rely on their words blindly for advice on beauty and aesthetics. As part of this in-depth interview on trends and evolution in the cosmetic procedure industry, he also discussed how millennial prefer to enhance their looks, as well as how men and women react differently to different procedures. While women have always sought to look beautiful and young, and men are following suit by investing in cosmetic treatments now a days to maintain their looks. Interestingly, men are more tolerant when it comes to the long recovery process associated with cosmetic procedures, feels Dr. Debraj Shome. During the interview, the latest cosmetic procedures and anti aging treatments were also discussed, as well as how the industry performed in 2021, which provided some useful insight into the industry. Read on for excerpts from the interview. 

Q. Cosmetic therapies have always been popular not just among Hollywood stars, but many Indian celebrities have followed suit and are embracing the trend. Can this be considered healthy?
It is fine to want to look youthful and to have healthy skin. The thing to be kept in mind is to not overdo it as that may risk looking fake which may not be a very pleasant sight. The youth is highly influenced by celebrities. While grooming is important, it's necessary to also maintain Self-confidence and embrace your natural features. 

Q. How well do you think the trend is being received in India?
Indian women have placed a high value on beauty for centuries. We have seen beauty and skin care changing and evolving over the years. Glowing, protected, healthy-looking skin is the need of the hour now. Consumers want methods that are safe and effective and show rapid and visible results. With increased stress, pollution, and challenging weather conditions, women in India are always looking to enhance their skin condition and are willing to spend on helpful techniques. Consumers today care about what they put on their face and look to make well-informed choices. From minimally invasive treatments like PRP to anti-aging, skin glow enhancements, and botox, India has seen an uptick in beauty therapies over the years.

Q. How has Covid-19 impacted the industry?
Despite the aesthetics industry itself contracting sharply and elective surgery services declining substantially, 2021 was still a poor year, we saw a decrease in hair restoration treatments due to Covid, and a rise in plant-based hair restoration treatments as well. There is also a sharp rise in the number of temporary reversible hair loss cases in post-Covid patients due to physical and emotional stress. This led to a lot of patients reaching out to us for solutions. Furthermore, in the EU and UK markets, the therapy launched in September, after which the majority of the hair clinics in these markets have access to the therapy.

Q. Is there a difference between dermatology, cosmetic dermatology, and aesthetics? What is the process of transitioning between these fields?
An expert in skin diseases is a dermatologist. A cosmetic dermatologist is a medical specialist with particular expertise or focus on the aesthetic enhancement of the Skin. This includes a broad range of treatments. It is a specialty within dermatology in which practitioners receive specialized training.

Q. In an age when beauty campaigns are heavily marketed toward cruelty-free, eco-friendly, Vegan, and organic products, how competitive is it for you to market modern age corrective beauty therapies? To enhance beauty, can these therapies replace natural beauty rituals? 
When it comes to aging, natural beauty regimes cannot guarantee anti-ageing. On the other hand cosmetic treatments guarantee results and have been tried and tested over the years to provide safe and reliable results.

Q. Several services are not based on need but rather on desire, which aims to curb aging or reverse aging. How safe are these procedures in your opinion?
The procedures are safe as they include the use of ingredients that are mild on the skin and do not cause any side effects. The chances of side effects are 0.1% – 0.05% and can be reversed, Thus making all cosmetic treatments extremely safe.

Q. If there are any myths about these beauty correction therapies you would like to dispel, what are they?
There are multiple myths that surround cosmetic treatments, one of them being that the treatment can be afforded only by the elite or that they are repetitive.

Q. Coolsculpting is getting a lot of attention from people questioning whether or not it is safe. Is Cool Sculpting Safe? What are your thoughts on this non-invasive procedure?
Coolsculpting is a method for spot reduction or to dissolve the fat in specific target areas. This procedure might cause hardening of the fat, and can cause bruising and scarring, all of these side effects should be kept in mind before undergoing surgery.

Q. How Artificial intelligence/Virtual Reality are Going to play an instrumental role in your industry?
Artificial intelligence and virtual reality will aid with remote assessments and consultations which lets the patient directly walk-in for treatments making the treatments more time-
efficient and effective. Optimizing costs through data-driven decisions is another role AI will play in.

Q. In 2022, what therapies will be most popular, and why, and which ones will become obsolete?
In 2022 the industry is expecting new threads, advanced fillers, collagen-stimulating fillers, and products that help stimulate the formation of collagen to give natural-looking results. The latest wave of skincare brands is focused less on aggressive, fast-acting results and more on nurturing the skin as a whole.

Q. How would you rate collagen, hyaluronic acid, and other ingredients that are becoming increasingly common in beauty products?
Collagen is a redundant product and is not preferred in the cosmetic industry. While Hyaluronic Acid is a commonly used product as it is readily available and has no side effects.


Q. What kind of treatments do men prefer compared to women?
The male patients look for long-term solutions rather than short-term solutions or over-the-counter procedures. The male patients also do not mind a long recovery period, if they can receive guaranteed results.

Q. What procedures do Millenials most often choose?
The cosmetic procedures commonly performed amongst millennials are skin brightening, skin tightening, even pigmentation, facial reshaping, fillers, facial enhancements which add to their beauty and confidence.

Q. There is currently a trend where influencers and YouTubers are making tall claims about their weight loss and beauty achievements. They are looking for proof that these claims are True. What do you think of this? Should there be a regulatory framework for these kinds of videos, according to you?
The tall claims made by celebrities and famous personalities should be regulated as the information provided by them may be wrong and misleading which may cause harmful effects and causes for the people who might follow their instructions and suggestions.

Q. Fitness and beauty brands are not unusual to engage in affiliate marketing, cross In terms of advertising, and celebrity endorsements, we wondered if you were interested in doing so, as well as collaborating with any other brands to expand your clientele?
You can review how the product was invented and the traction we received organically – We have a host of Bollywood celebrities that have availed of our therapy. A mix of marketing and organic word-of-mouth efforts has given us the success we see today.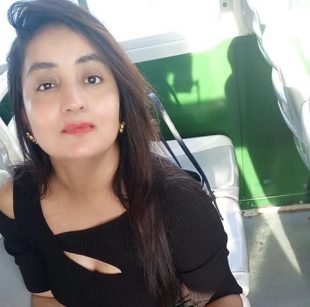 She has been there and done that. After graduating from Delhi University, she completed her diploma in Journalism from Bhartiya Vidya Bhawan, Delhi. Down the line, she completed her internship with National Herald Newspaper successfully,, and went on to Join Mainline Business daily, Business Standard. She also dabbled in image management and brand consultancy. She is a prolific writer on lifestyle entertainment, branding, lifestyle, travel, and politics.
Contact her at [email protected]