An exploration of the culinary culture of Himachal Pradesh on Its 50th anniversary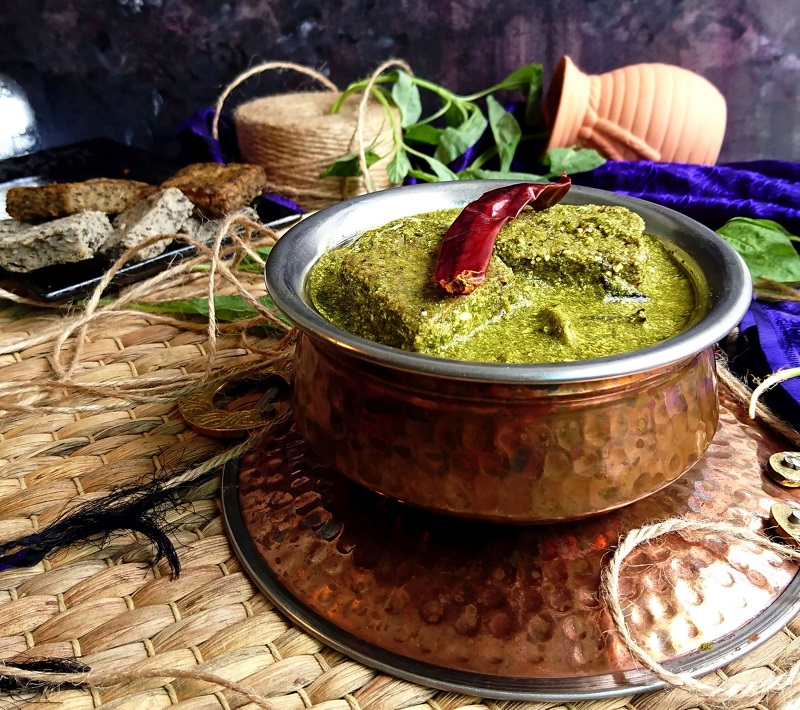 Food festivals and promotions specific to hotels are common activities undertaken by many hotels, while others prefer to promote the overall destinations, the diversity of cultures, and the interests of the artisans. The Hotel Lalit is one hotel that has hosted festivals in the past to promote destinations. Sports events like Drass, Shekarathan in Srinagar, Bekal, Leh, or art festivals like Khajuraho, Festival of Canacona in Goa, and Chalo Chitrakoot in Chitrakoot have been past examples. As part of celebrating the 50th anniversary of Himachal Pradesh's statehood, The Lalit organized the Swarnim Himachal Kala Mahotsav together with the HP Language, Art, and Culture Department. It showcased local artisans' handicrafts, woodcraft, metal craft, Kangra paintings, kinnari and Kullu shawls, Chamba rumal, and folk music and dance of the state. A prominent feature for the event was promoting the cuisine of the state, and chefs made sure to present authentic regional foods and revive those that were becoming extinct. To celebrate the legacy of Himachal Pradesh and its very famous cuisines, we spoke to Corporate General Manager, Mr. Vivek Shukla, and Executive Chef Ravi Kant, The Hotel Lalit, who shared their insight on how the cuisine of Himachal Pradesh has evolved, and what makes it so appetizing, appealing, and healthy.
Q. What motivated you to host the event?
We are always trying to promote Indian tourism along with its local art, culture and cuisine. We have been promoting art, culture, and cuisine for quite some time. Our destinations have an abundance of culture. This was an exceptional event. We were able to showcase the rich heritage and craftsmanship of Himachal Pradesh, as part of its 50th anniversary, the state celebrates "Swarnim Himachal Kala Mahotsav".
Q. How are you working on developing destinations?
Dr. Jyotsna Suri – our Chairwoman & Managing Director – has an impeccable reputation for Promoting Indian tourism nationally and internationally. As she believes in "developing destinations, not just hotels," she promotes India's tourism overseas. Including local citizens in such initiatives will make them more popular. Tourism, in turn, will boost the region's economy.
Q. What were your curatorial choices at the food festival?
Nand Lal Sharma, a Guinness World Record holder from Himachal Pradesh, was with us World record for the production of 1,995kg of Khichdi, a dish made from pulses and vegetables rice – prepared at Tattapani in Mandi district of Himachal Pradesh. Authentic Himachali food from the different regions of Himachal like Kullu, Chamba, Mandi, and Kangra was on the menu for the festival.
Q. In what ways does the Himachali cuisine appeal to you?
Due to the use of certain herbs and spices, pahari or Himachali cuisine has an unusual aroma and flavor. It is cooked on a slow flame with yogurt, cardamom, and spices. It is an Indian dish. Additionally, the cuisine of Himachal Pradesh is heavily influenced by that of Punjab and Tibet, particularly in the northern parts. Himachalis rely heavily on chickpeas in their diet.

Himachal's food is very similar to what is found throughout North India on a daily basis. Dal, broth, rice, vegetables, and bread are all part of the daily diet. Non-vegetarian cuisine is preferred in north India as compared to other states. Himachali cuisine is traditionally composed of red meat and wheat bread. Many dishes are based on thick and rich gravy, flavored with aromatic spices. Dham is the traditional food served at marriages and other functions. The authentic snacks are siddu, patrode, cheele, and babru. As of now, steamed momos (dumplings) and noodles are also widely available for travellers who want to slowly transition to Indian food. Some of the specialities of Himachal include Manee, Mandra Madra, Palda, Redu, Patrode, Chouck, Bhagjery, and chutney of til.
Q. From the cuisines you mentioned, which is the most popular cuisine of Himachal, their local names, and the ingredients they are made up of?
The Chamba district of Himachal Pradesh is famous for its Madra delicacy. The main component of the recipe is soaked chickpeas (chana). The spices added to this dish, including cloves, cinnamon, cardamoms, cumin, coriander powder, and turmeric powder, enhance the flavor. The dish Madra represents the food culture of Himachal Pradesh.
Q. Why is Himachali Food considered to be healthy? What is the nutritional value of Himachali food?
Chickpea is one of the most commonly used ingredients in Himachali food. Since it is rich in protein, fiber, vitamins, and other nutrients, then you have yogurt which is a good source of probiotics that help keep your gut healthy. Additionally, Overall well-being is enhanced by desi ghee.
Q. Differences between vegetarian and non-vegetarian food of Himachal Pradesh?
Himachali babru is a deep-fried version of the famous North Indian kachori, stuffed with black gram. In Chha Gosht, gram flour, yoghurt, and marinated lamb are mixed together with a rich, thick gravy. There are spices such as cardamom, coriander, bay leaf, and ginger. Auriya Kaddu, Here is a great way to prepare seasonal pumpkins, an authentic recipe from the northern state of Himachal Pradesh. Here is a flavourful dish made with pumpkins and mustard seeds. Kullu Trout A popular Kullu delicacy, this fish dish is a love of the locals. A delicate marinade is used to make the dish. After shallow frying in mustard oil, the vegetables are spiced to bring out the natural flavors.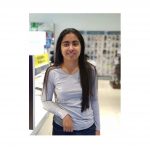 Divya Khanna is the youngest member of the team, with a background in political science. She has joined High on persona print magazine in order to gain hands-on experience in various aspects of editorial coordination as associate editor of the magazine and news site. She has a penchant for writing and enjoys meeting new people and interviewing celebrities. She has a passion for writing, she has an eye for details, loves traveling, and a quick learner. She comes from the Mecca of Indian Journalism, Delhi.
Email: [email protected]