A comprehensive guide to gifting for Valentine's Day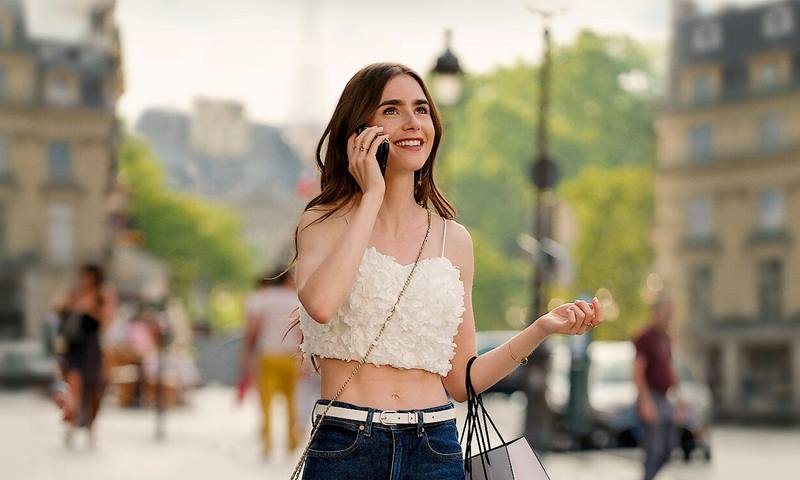 The much-awaited day of love is around the corner and we're sure that you must be looking for some unique gifts that'd bring a smile to the face of your better half. So, we have curated this ultimate gifting guide that includes some hand-picked gifts that are as wholesome as your love!
Bygone are the days when valentine's day gifting used to be about sharing candy hearts and red roses. On this special day of love, your better half definitely deserves something beyond the bouquet and the chocolates, something that is much more meaningful and useful, something that precisely defines how you unconditionally care for your significant other. So, for all our dear readers, we have curated this hand-picked list of gifts that are sure to send the heart soaring of your beloved. We have curated this list while keeping in mind some of the most sought-after products that are not only dermatologically tested but also suit different skin and hair types. These thoughtful tokens of love are made to cherish and soothe the body as well as the soul. Please don't forget to complement these tokens of love with those three magical words. Happy Valentine's Day!

1. Makeup can be easy for Valentine's Day
Urban Colour London Pro Ultra Finish Contour and Highlighter Kit By Modicare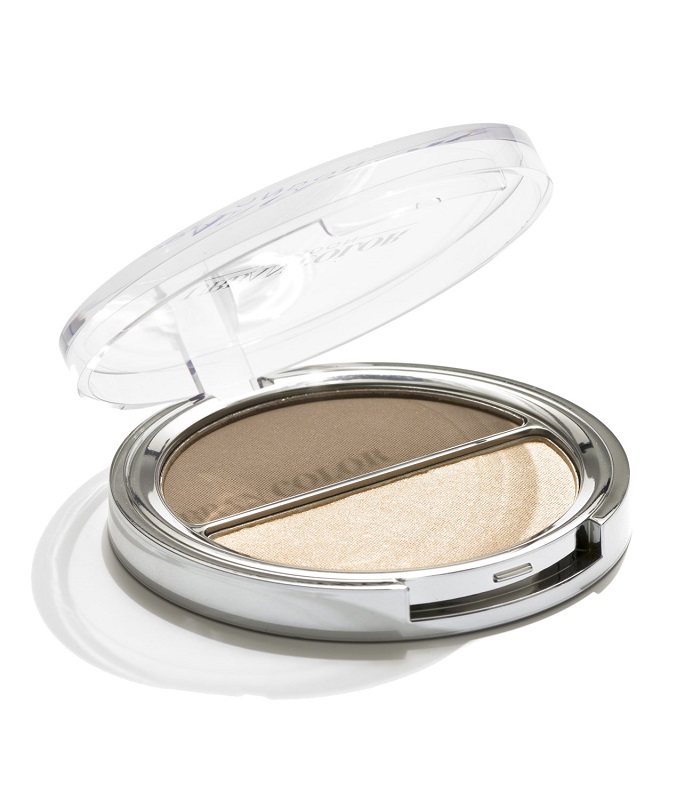 Get the maximum out of your contouring and highlighting technique, with Urban Color London Pro Ultra Finish Contour & Highlighter Kit. This shadowing powder kit paired with illuminated will bring out the finest features on your face. You can apply it over the areas that you wish to emphasize as well as camouflage the spots you do not wish to emphasize, giving you a defined and chiseled look.
TOO GOOD TO BE MATTE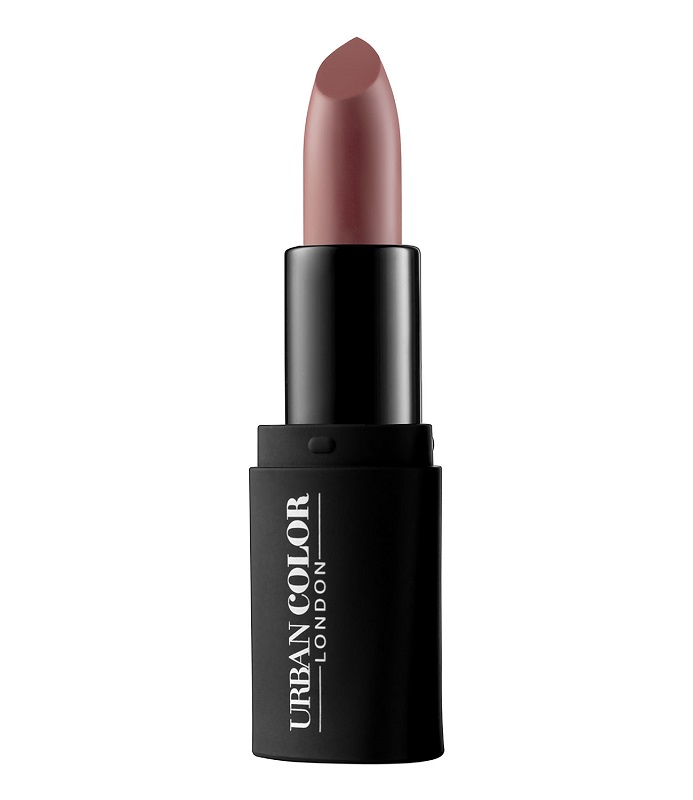 It is the perfect time to glam up your look for Valentine's Day with Modicare's Too Good To Be Matte range of Lipsticks from Urban Color London. Apply this Shea butter and Vitamin E infused Lipstick is perfect for any occasion including valentine. Its enhanced pigment dispersion creates a featherless finish on lips. There is a wide range of vibrant shades available in the collection, from bright to bold, to ultra-glamorous. 
 Super Matte 16HRS Stay Eyeliner Super black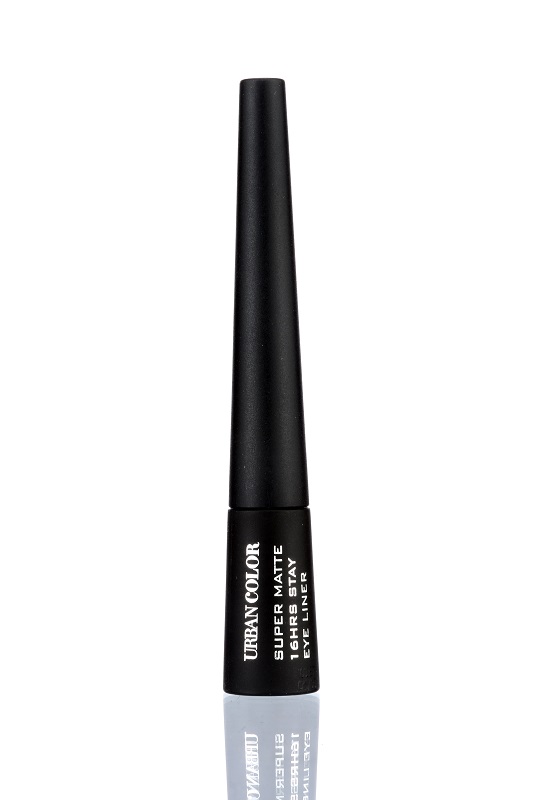 By applying this silky matte finish liquid eyeliner, you will achieve a color that is intense, waterproof, and will last up to 16 hours. With its easy-to-use fine-tipped, flocked applicator, you can draw thin or thick lines and create a seamless look. It is smudge-proof and dries quickly. 
2. Give someone a gift that will make them glow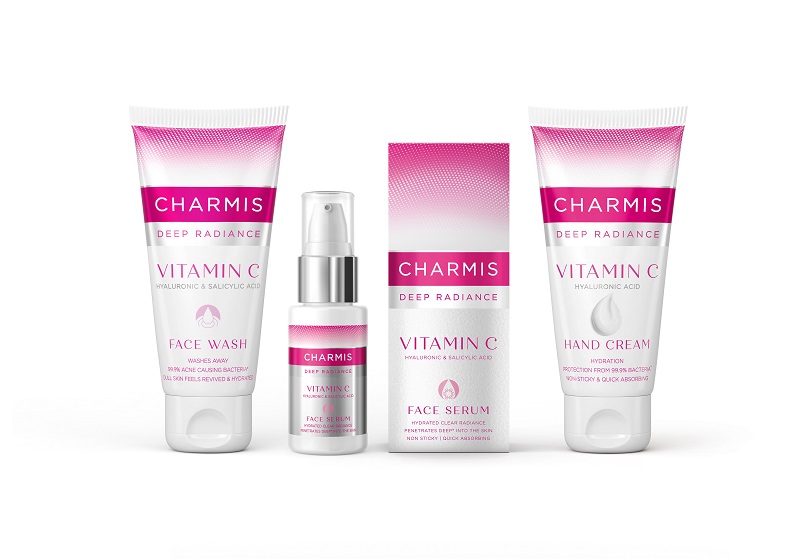 'Charmis Deep Radiance', an all-season skincare range comprising a Face Serum, Face Wash and Hand Cream, is a luxurious, high-end yet accessible, and affordable skincare range from the Charmis brand. With its blend of active ingredients, the range's face serums nourish skin while addressing dark spots, dullness, and has the goodness of Vitamin C, Hyaluronic Acid, and Salicylic Acid. Designed by dermatologists, this product penetrates 15 layers deep to deliver hydrated, clear, and radiant skin. It is nonsticky and suitable for all skin types. 
3. This Valentine's Day, skincare gets a lot broader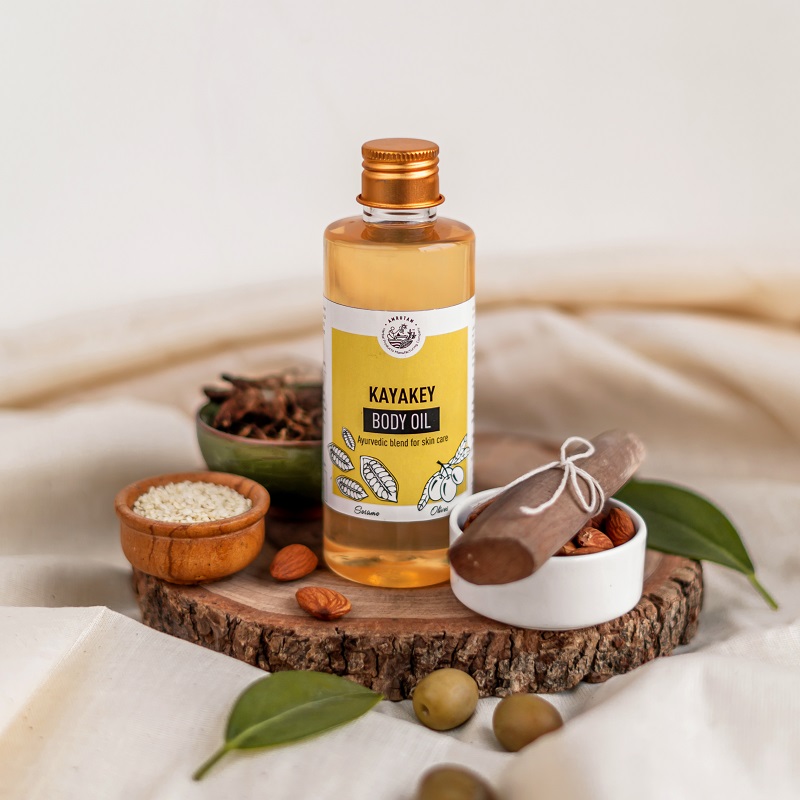 The new line of skincare products from Amrutam Ayurvedic is dedicated to offering your loved ones the best holistic skin care solutions, such as Ashtagandh Body Lotion. This healing and protecting lotion has a number of natural ingredients including Ashtagandh, kesar, chandan, and honey that work together to rejuvenate and restore the skin. Likewise, Vanyamrutam body lotion harnesses the properties of ingredients like Lotus, Chironji, and Devdaru to hydrate, nourish, and improve the elasticity of the skin and reduce the appearance of hyperpigmentation while reversing signs of aging on the skin.

4. Giving your skin the protection it needs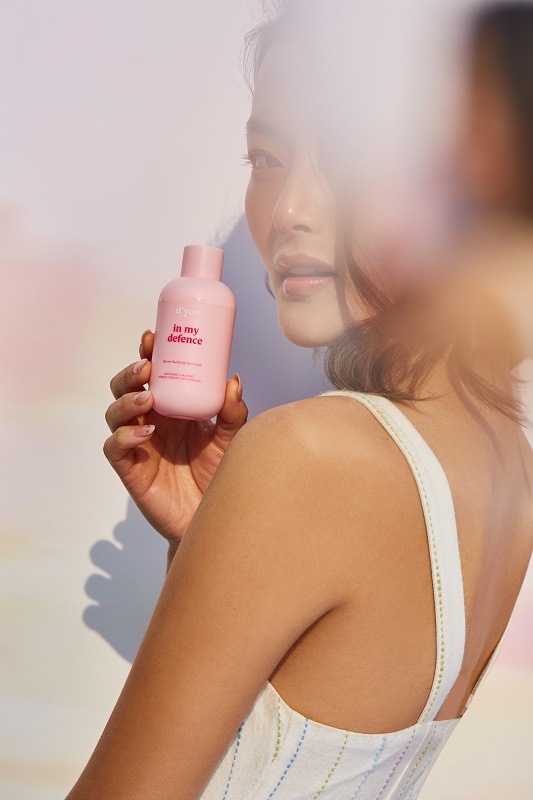 A barrier-building skin food, like In My Defence (IMD), can surely be an ingenious and much-needed Valentine's Day gift for your beloved. With its patented 5 ceramide complex, in my defense by d'you, serves as a barrier to offer your skin the protection it requires to stay healthy from inside out. Using a formulation that mimics the skin's natural resilience by combining the lipids present in the skin in a 3:1:1 molar ratio of ceramides, cholesterol, and fats making your skin more resilient. Its lightweight absorbs into the skin fast and suits all skin types making your skin moisturized and nourished in any weather. 
5. The Scent of love!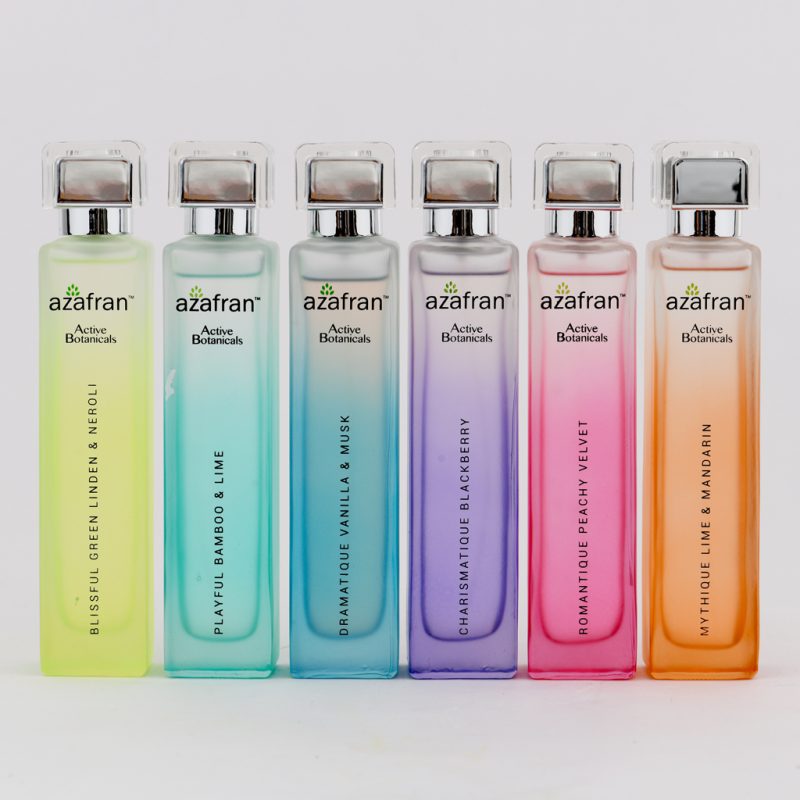 Make your loved one's Valentine's Day extra special this year by presenting her with this fragrance kit. This kit provides a variety of fragrances to choose from. Azafran has curated it with 6 scents. The kit has fruity fragnances such as Vanilla, Blackberry, Peach, Lime, and more! It is completely natural and skin-friendly.
6. Designed to pamper your lips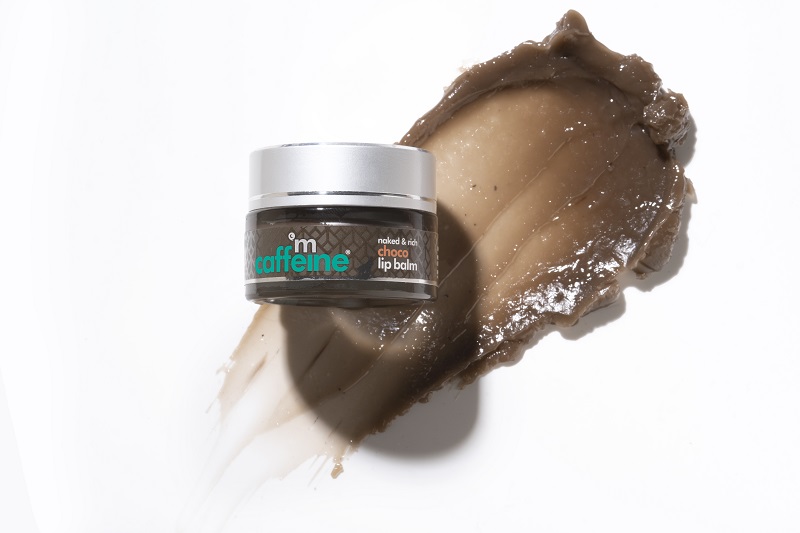 mCaffeine introduces Vegan Lip Care Range in delightful Coffee and Choco variants. This brand has offered an assortment of products that are quite exciting and enticing. These include products like Coffee Lip Balm, Coffee Lip Scrub, Choco Lip Scrub, Choco Lip Balm, Coffee Lip Polishing Oil, Coffee Lip Sleeping Mask and Choco Lip Sleeping Butter. Because the range is free of beeswax and cruelty-free, it is 100% vegan and suitable for all skin types. With a scent as irresistible as coffee, this new line of lip care products will keep your lips "Lip Locked" with moisture all day long. Featuring a variety of coffee lip care gift sets, you're sure to find the appropriate gift for someone special.
7. Beautiful skin from inside out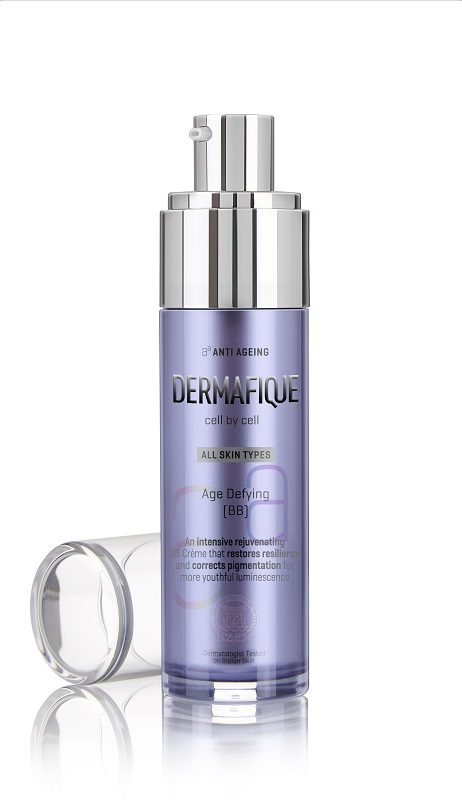 As the need for a holistic approach to skincare that is based on science and an approach to skincare is ever-growing, Dermafique, with its new Age-Defying BB cream, which uses Plant Stem Cell Technology and PhytoCellTecTM, represents one of the most powerful examples of this trend. Unlike other creams, this one actually gives the appearance of makeup and does much more than just cover up a few imperfections. In this technology, plant stem cells are used to regenerate old and sluggish cells. It promotes nourishment from the inside out, as well as restoring resilience in order to nourish the skin from the inside out. 
8. Love is in the hair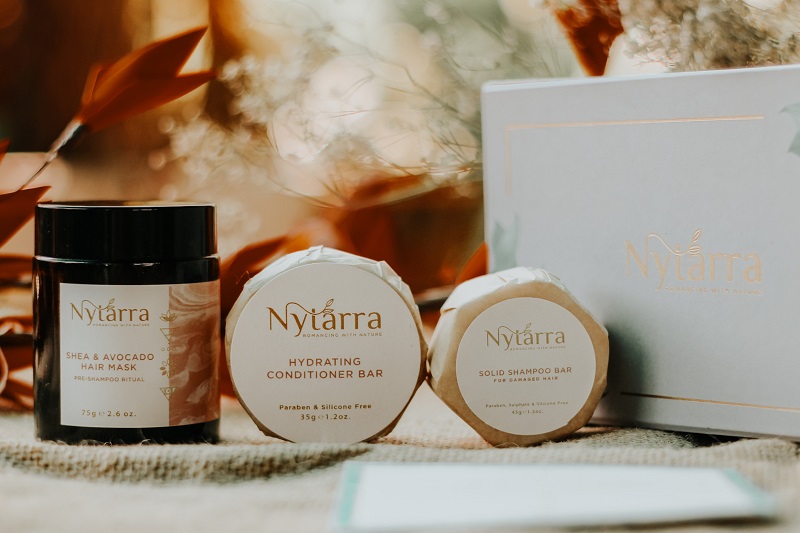 In this day and age, our lives are hectic due to the hustle and bustle, daily grind, pollution, etc and we tend to forget to take good care of our skin and hair. The most neglected part of our beauty routine has to be our hair. The brand, Nytarra, is known for its sustainable, clean, affordable, and eco-friendly products. Their new product, Love is in the Hair, is a gift box that offers products made from natural ingredients, as well as a lovely hair mask that revitalizes and rejuvenates the hair from roots to tips. In addition to the shampoo bar, there is also a rich conditioner bar that adds bounce and volume to the hair. With this gift set, you will be able to nourish, cleanse, and strengthen your hair while detangling, repairing, and strengthening it until it is healthy again.
9. Customised beauty solutions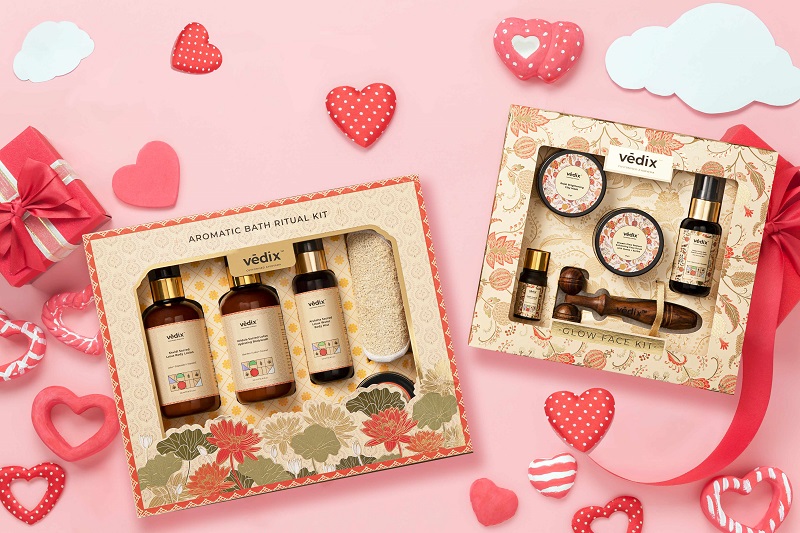 'Let her skin shine with the goodness of Ayurveda on it and let her natural beauty show through. You might want to consider giving your special someone a compact kit that combines all the skin rituals together as a perfect gift for Valentine's Day. Vedix happens to be the perfect choice for this as they have launched a line of chemical and toxicity-free natural products including Vedix Glow Face Kit, Vedix Aromatic Bath Ritual Kit, and Hair Bhringadi hair care kit which contains face rollers, brightening masks, glow oils, scrubs and more. All these products are made from herbs and are free of synthetic chemicals or toxin ingredients. Vedix designs beauty solutions tailored to your specific needs and concerns when it comes to your skin, hair, and body.
10. Essential for making your hair lustrous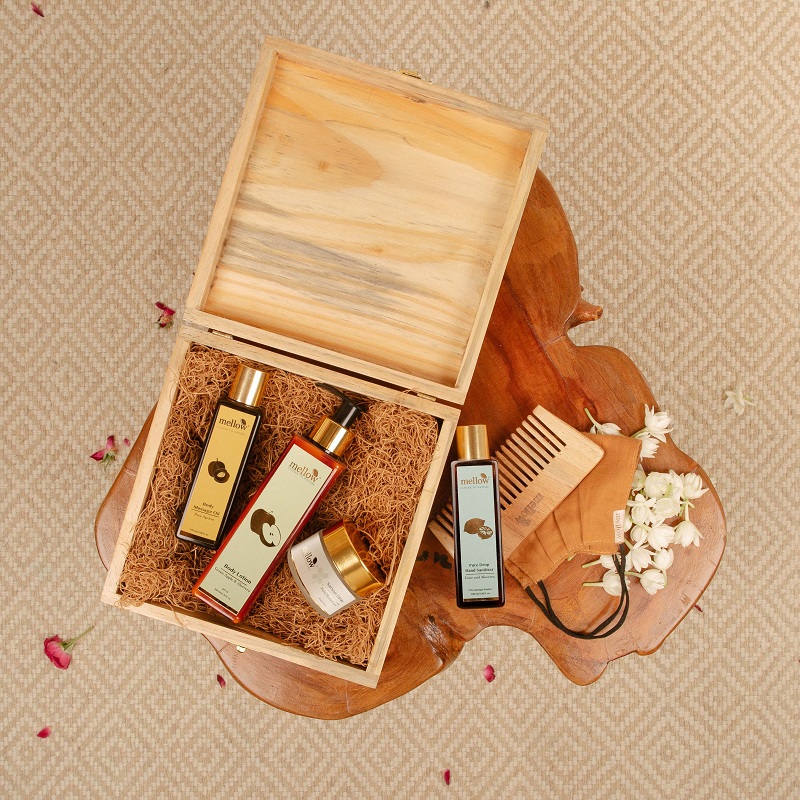 This essential box is called "Hair Fall Essentials", launched by Mellow, a premium and affordable Ayurvedic beauty and skincare brand. The handcrafted gifting option brings together the ancestral wisdom of Ayurveda to combat hair loss, regain hair growth and give you nourished and lustrous tresses. The kit comes with a bamboo basket that is packed in a sustainable manner, making it a thoughtful and unique gift that is ideal for a person who wants to have beautiful locks. The pack contains hair oil, berry shampoo hair nourishing pack, a comb, and a complimentary Mellow Sanitizer. 
11. The valentine blush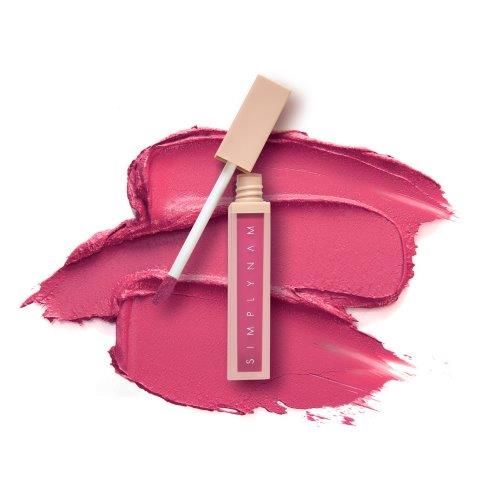 Make lips glow with this rich, creamy lipstick infused with jojoba oil, hyaluronic acid and argan oil. The Simply Nam Ultra Soft Comfort Wear Matte Lipstick is full coverage, moisturizing, luxurious, and long-lasting. Furthermore, the lipstick does not smudge, and the moisturizing ingredients ensure that even when touched up or reapplied, the lip color will not become dry. It's time to put away those dry lips with Simply Nam's creamy vegan lipstick. You will be able to achieve an attractive pink color on your cupid's bow without having to compromise factors such as moisture and smoothness.
12. Add nourishment to your hairstyling routine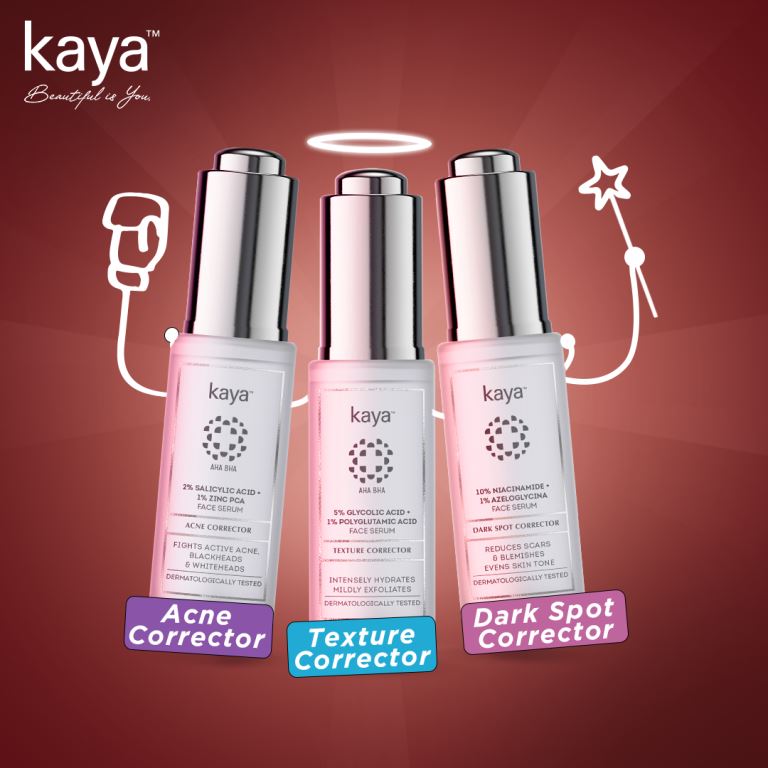 Think about picking out hair styling products such as a hair gel and hair cream that come with pure ingredients and are plant-based. With the addition of organic flaxseed, olive oil, and coconut oil extracts, the natural goodness is enhanced. In addition to this, Arata has offered hair care essentials that are all natural and offer you a dose of plant-based nourishment. This includes a 4 step cleansing, detangling, styling and sculpting routine. The products are free of sulfates, parabens, phthalates, silicone and colours. 
13. Put on your flawless face for Valentine's Day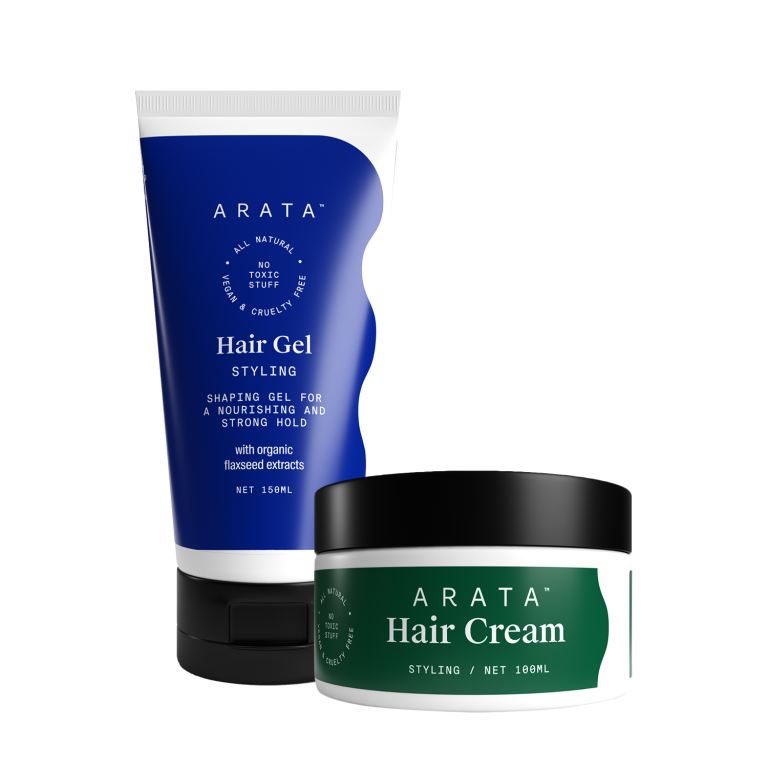 Give your valentine a gift that leaves her skin free of acne marks and scars, and allows her to have a smooth and even skin texture. The concoction with 10% Niacinamide + 1% Azeloglycina Face Serum- Dark Spot Corrector aids in the reduction of acne marks and scars on the skin and promotes an even skin texture on the face. There are numerous advantages to this procedure including brighter and more luminous skin, as well as better skin quality. This non-greasy formula targets Dull Skin, Uneven Skin Tone, Pigmentation and Hyperpigmentation. 
OSIA introduces Royal Arabian OUD luxury soap, a luxuriating experience for your loved one. This distinctive fragrance of OUD is known for its intoxicating & long-lasting sweet scent, which is extensively used by the super-rich all over the world as well as Arabs for personal use as it is even used in sacred & religious ceremonies as it is considered most pious.  Moreover, it promotes sleep and reduces stress. It moisturizes and softens skin, provides anti-aging benefits, combats microbial infections, protects from sun damage, and enhances collagen synthesis. There are no parabens, sulfates, synthetic fragrances, synthetic dyes, GMOs, or animal testing in the soap. It is made with Certified Organic Ingredients.
15. Adding a new definition of beauty to your lips and skin
Inatur's Gifting Range for Valentine Gifting is an extensive line of assortment including Pure Hydrosol Gift Boxes and Lip Gloss Gift Box. These Hydrosols are chemical-free, preservative-free, and artificial fragrance-free, and are made from the steam distillation of flower petals. Their light floral scent is derived from the steam distillation of flower petals. This Gift Box includes Rose Hydrosol, a natural moisturizer that is anti-aging, calming, and sensitive to the skin. Cucumber Toner is suitable for oily skin, combination skin, and redness. Lavender rejuvenates and nurtures the skin. Jasmine balances your skin's pH, reducing dryness. The Lip Gloss Gift Box is also another ideal gifting option, which comes with four of our best-selling lip gloss colors and is the perfect answer to lipstick with lip gloss that tames your lips and hydrates them, leaving them plump and kissable. The Inatur box includes the following lip glosses: Lip Gloss Cheeky, Lip Gloss Glam Pink, Lip Gloss Attitude, and Lip Gloss Angelic.
16. Feel the scent of roses as you celebrate Valentine's Day
Let the scent of roses fill your Valentine's hearts, and enhance the beauty of your special someone. Deyga Organics offers a unique Rose Glow Kit as part of its extensive product line. 

The collection includes handcrafted ingredients that combine essential daily elements for the face with nourishing and pampering treatments for the body.  This Kit is a customized 7-step regimen for you to use every day to rejuvenate your skin. Wide range of rose-infused products will help you achieve the perfect rosy glow with long lasting moisture. The range consists of  Rose Pink Clay Soap, Rose Glow Serum, Rose Scrub, Rose & Mulethi Skin Brightening Face Pack, Rose Toner, Rose oil, Rose G Talc-Free Powder.
17. The goodness of nature combined for your Valentine
A gift of organic skin and haircare products from Plantas is the perfect Valentine's Day gift since it is natural, are enriched with vitamins and antioxidants and they are made with nature's goodness. Assortment of these products includes Skin brightening organic face toner, The Shine & Glow Skin Brightening Organic Face Wash, and Hair Fall Control & Repair Shampoo.
Plantas Skin Brightening Organic Face Toner is infused with natural rose and saffron. This formulation helps to enhance the complexion by bringing out a more glowing complexion. 
Shine & Glow Skin Brightening Organic Face Wash is a gel-based face wash infused with natural scents such as orange, licorice, and sandalwood.
 Using these three ingredients results in your skin feeling softer, smoother, hydrated, and radiant all day long. 
Plantas' Organic Hair Fall Control & Repair Shampoo contains Shikakai, Jatamansi, Heena (Mehndi), and Jojoba, which help prevent hair loss and reinforce hair strength, rendering the hair shiny and smooth.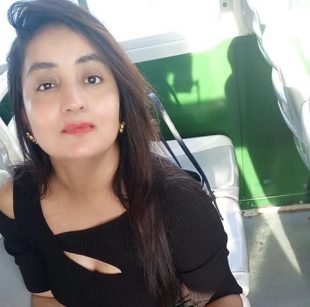 She has been there and done that. After graduating from Delhi University, she completed her diploma in Journalism from Bhartiya Vidya Bhawan, Delhi. Down the line, she completed her internship with National Herald Newspaper successfully,, and went on to Join Mainline Business daily, Business Standard. She also dabbled in image management and brand consultancy. She is a prolific writer on lifestyle entertainment, branding, lifestyle, travel, and politics.
Contact her at [email protected]