Valentine Day Gifts, SHE can't wait to receive!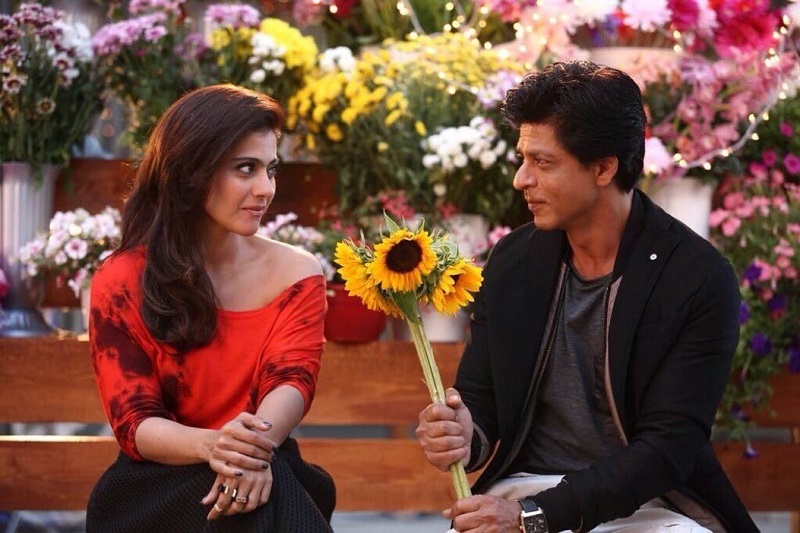 Your woman deserves to know that you care about her preferences and choices. Whether it's lifestyle or fashion, you will be able to tell exactly what she likes and what she dislikes. This Valentine's Day, you can show the perfect harmony to your girl when you whisper those magical words in her ear. Ensure you present her with gifts that will be thoughtful and luxurious, and will be worth having. If you are looking for a way to wow your lady on the day of love the way we are expecting you to, then we are at your service. Presented here is an enticing line of valentine gifting options that you can offer to your woman and make her feel pampered that would make her feel special and appreciated.
1. To make her classic style more apparent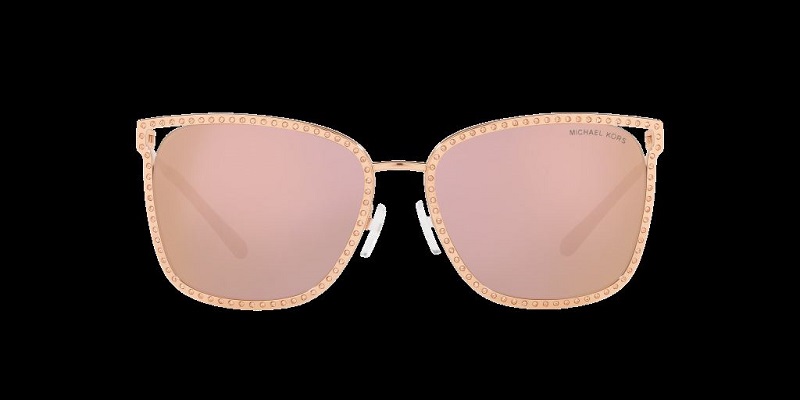 The elegant square-shaped silhouette is adorned with a series of sparkling crystals and adorned with feminine open venting characteristics. With its new metal temples, Michael Kors has added its own logo, laser-engraved for added style and branding. With its rose gold-tone frame and rose gold mirror lenses, the Stockholm has a range of color options that include black with dark grey gradient lenses, silver with brown silver flash lenses and rose gold-tone with rose gold mirror lenses. An exquisite pair of glasses that will emphasize her beautiful features to the fullest extent.
2. Let the watch echo your heartbeat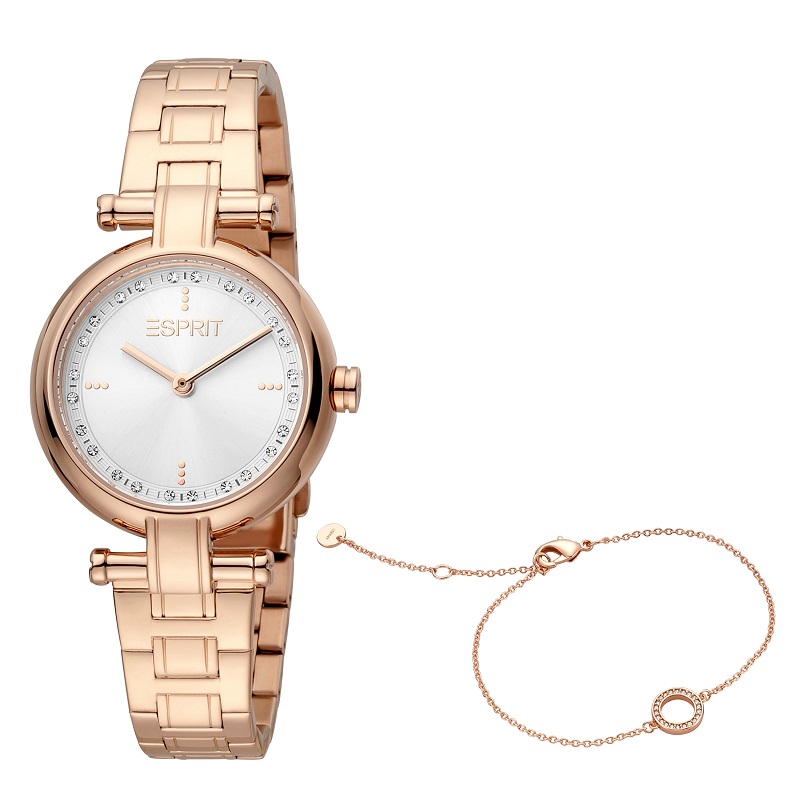 Valentine's Day is upon us, and now is a good time to make your lady love feel special and know that just like the beat of her wristwatch, the beat of your heart also resonates with her. It's time to lock up those special valentine's moments together because this gift will surely be cherished and preserved for a lifetime. A worthwhile investment, the revamped and thoughtful range from Esprit Watches offer a wide range of watches that are classy and stylish and will make a great gift for anyone on your bucket list. 
There is a whole new range of watches available in playful colors, stylish stone dials, leather straps, mesh belts, and silicone straps. It's all about having a style that's elegant and unique with positive values. 
3. A pair of Burberry sunglasses for your fashion-conscious women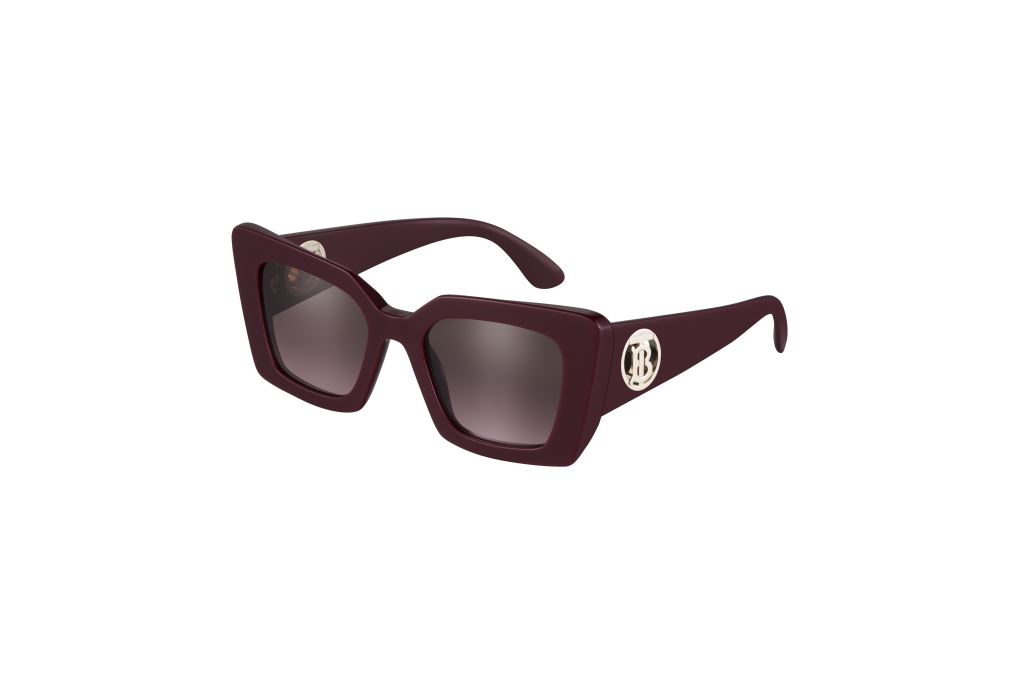 Runway sunglasses are another great example of Burberry's reputation for being bold, stylish, and enduring. It is because of this heritage and reputation that the brand is able to follow up with its tradition and translate classic British style into a contemporary form. Brooke sunglasses are produced by the runway collections, and are available with transparent frames in Pale oranges with orange lenses, transparent olive frames with light yellow lenses, Beige frames with beige lenses, Black frames with clear lenses, and Black frames with dark grey lenses. If you want to provide your stylish girlfriend with the best gift for V-Day, these are among the best choices you may provide. 
4. A perfume gift is a perfect gift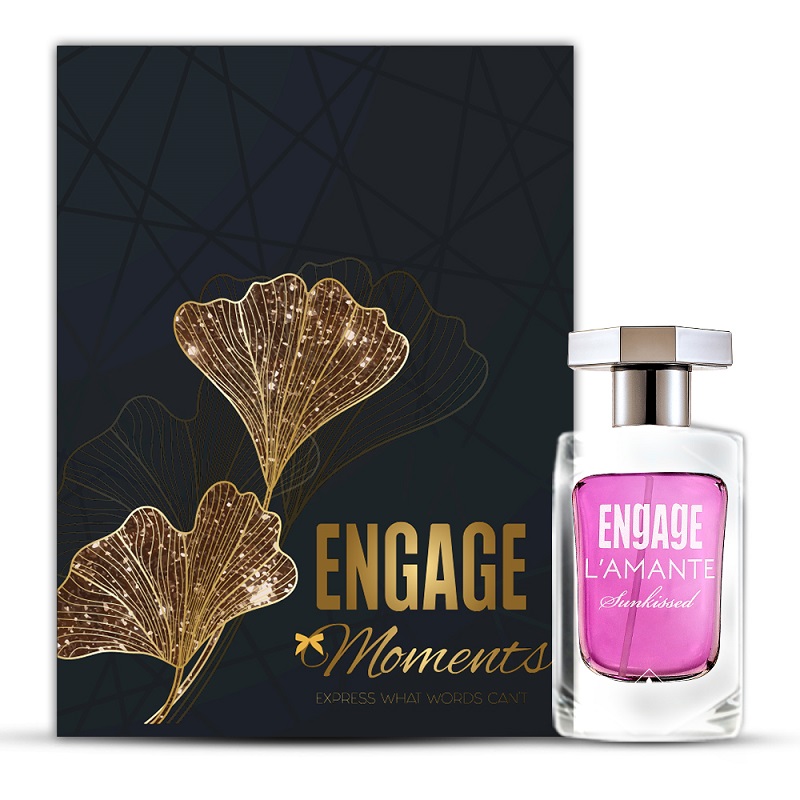 The gift of scent is something everyone loves, and getting such a thoughtful gift from your beloved makes it even more inherently romantic. Spread the scent of romanticism this Valentine's with the vivid line of perfumes from ITC. This valentines gift set features a luxurious fragrance infused with freshness which will surely delight your woman's senses. The new Engage L'Amante Sunkissed Eau de Parfum for Her is Natural, with a floral scent infused with apricot and blueberry notes that is both enticing and addictive. Fragrance Notes are Tangerine & Apricot, Middle: Tiger Orchids & Tuberose, Sandalwood & Jasmine. Engagement L'Amante Intensity Eau de Parfum for Her is inspired by Tahiti, with notes of ocean, wood, and floral. Featuring the heady scents of violet and frangipani, complemented by driftwood, this fragrance has a fresh, woody and floral note that is sure to take you to the tropical shores of the South Pacific
5. A delicious way to woo your women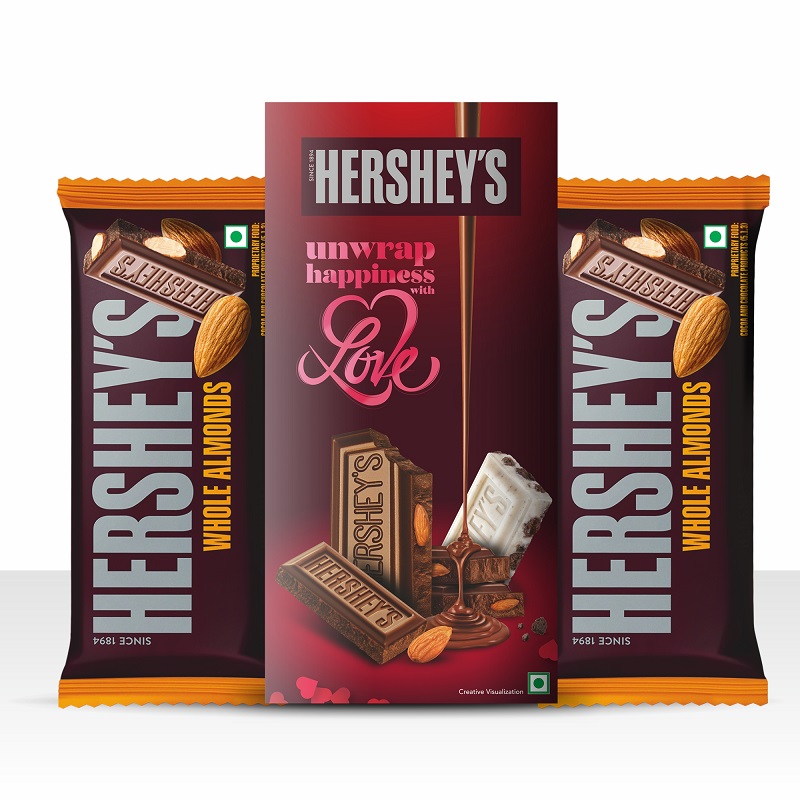 There is nothing more romantic than roses and chocolates on Valentine's Day, and if those chocolates are exotic dark chocolates with kisses, it's even more enjoyable. For Valentine's Day, Hershey Company, a leading snacking company and the largest producer of chocolate in North America, released 'Love Edition' chocolate packs. This new edition of the Love edition of chocolates from Hershey's will contain a variety of dark chocolates, exotic flavors, and the famous kisses. There is an array of flavors available to choose from, and you can order them right from the comfort of your own home on Amazon.in. We are sure your woman will be delighted by this irresistible gift that offers a premium experience to indulge. 
6. Sustainable & Mindful
Giving your women a gift that is sustainable and mindfully made is one that they are going to definitely appreciate. Greensole, the eco-friendly footwear brand offers a wide range of trendy and comfortable footwear that includes slip-ons, sport, lace-up, flip-flops, and sandals. Among the range of options that they offer are hemp fabric shoes, recycled cotton and polyester slippers, shoes, and a lot more. Every pair is meticulously crafted to incorporate any recyclable materials available, including old shoes. In addition to the outer lining, the factory, which runs on environmentally friendly principles, produces everything mindfully, from the laces to the lining to the soles.
7. The Ton of Love
The gesture is cute yet planned, small but significant, because it is meant to make her feel special, pampered, and organised as she goes about her daily routine. It is that kind of gesture that Happy Wagon is providing for your girl each day. In order to create beautiful and innovative gifts with high quality and innovation, the brand Happy Wagon collaborates with artists around the world. In celebration of Valentine's Day, the brand has created a special edition Valentine's Day gift box containing adorable items including: The Ultimate 2022 Planner, FREE 2022 Cosy Wall Calendar,* Embroidery Tote Bag with Key Chain so she will have a place to keep all her stuff and keys, Ton of Love Scented Candle A5 Size Poster '35 reasons why I love you which will remind you of your love for her, and a Reusable Sturdy Gift Box.
By bringing this small and significant token of love for your treasured loved one, you can show her that you care for her by being a part of her life in a small way. 
8. A healthy indulgence for Valentine's Day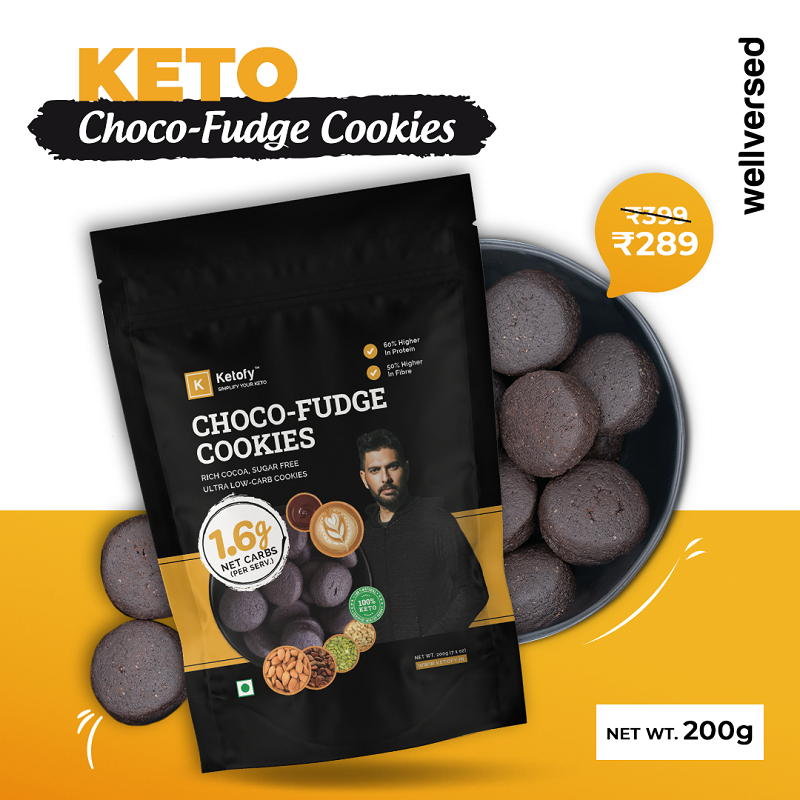 Enjoy the taste of Ketofy Choco Fudge Keto Cookies, with their smooth texture and delicious chocolate flavor, as you say goodbye to harmful ingredients like gluten, synthetic isolates, synthetic preservatives or artificial colors. Ketofy Chocolate Fudge Keto Cookies, made with all natural ingredients, is an incredible formula of ketofy keto cookies that make it possible to present your loved one with a sweet treat this Valentine's Day.
These can be used for different types of keto diets, including low-carb diets, gluten-free diets, vegan diets, and Atkins diets. In addition to being a healthier, and tastier alternative to your cookie cravings, Ketofy Choco Fudge Keto Cookies are also the perfect way to satisfy your sweet tooth. As for the ingredients in these supplements, they are all-natural, such as almonds, chia seeds, sunflower seeds, flax psyllium husk, coconut, and watermelon seeds. Aside from the fact that gluten-free cookies have a very low GI value, they are also incredibly healthy at the same time.
During your time together with your Valentine, you'll be able to treat yourselves to another gourmet treat from Wellversed Ketofy – Hazelnut Chocolate.
A blend of roasted hazelnuts and organic cocoa beans combine to produce a delicious all-natural superfood called Ketofy Hazelnut Chocolate. Moreover, sugar, hydrogenated oils, xylitol, sorbitol, resistant dextrin, sucralose, maltitol, wheat protein, artificial preservatives, artificial flavours, and food colorings are all excluded from the chocolate. There are three main ingredients in this chocolate: hazelnuts, cocoa butter, and unsweetened cocoa. It is the perfect chocolate for anyone who is looking to experience the true taste of chocolate.
It is available at the Wellversed Website, Amazon, Flipkart, and Snapdeal.
9. Nutritional extracts for youthfulness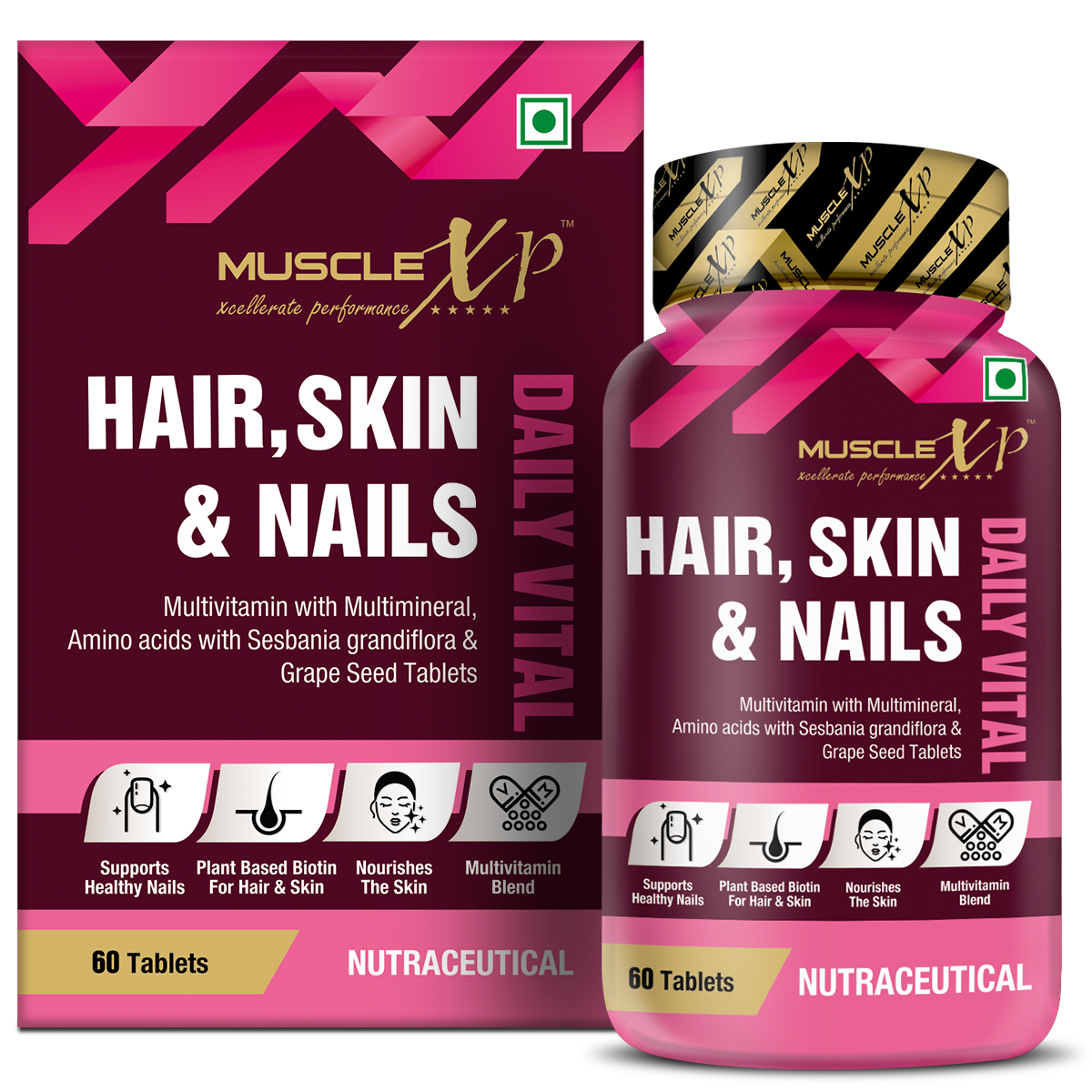 A combination of three-in-one solution to ensure hair, skin, and nails obtain the nourishment they need uninterrupted on a daily basis, Biotin Hair, Skin & Nails is a plant-based tablet from
MuscleXP that's easy to take. This product contains a complete vitamin and mineral formula with 19 vitamins and minerals such as Vitamin C, Vitamin B3, Vitamin E, Vitamin B12, Calcium, Magnesium, and Iron, 13 amino acids, 100% RDA of biotin, grape seed, and sesbania grandiflora extract, nourishes, improves, and supports hair, skin, and nails health. As described above, it is 100% free of any banned substances and it does not contain any synthetic colorings or coatings. You can keep your skin looking young as well as maintain your brain health through the use of this tablet. 
10. For Enhancing the immune system's strength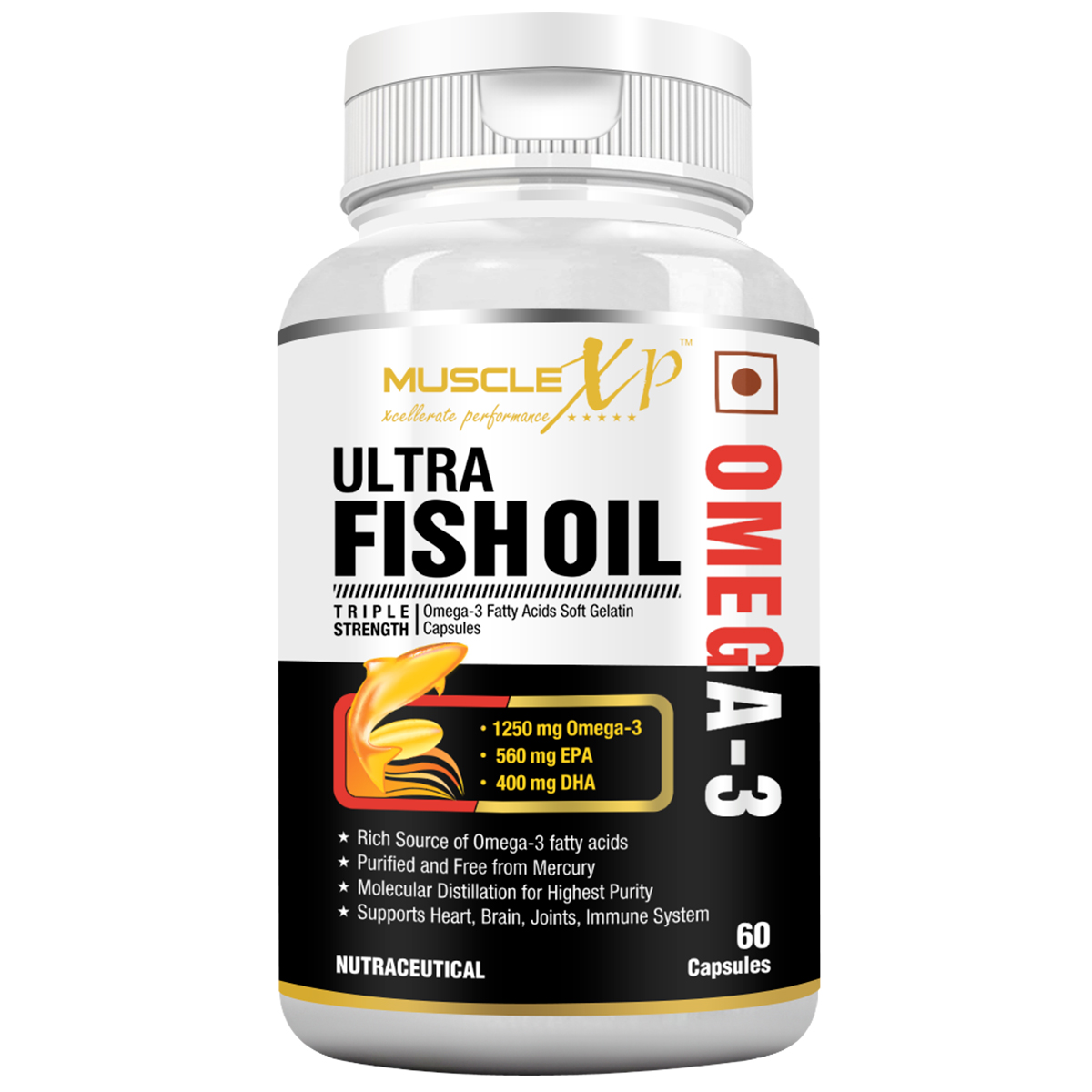 These capsules from MuscleXP provide 180 mg Eicosapentaenoic acid (EPA) and 120 mg Docosahexaenoic acid (DPA) for optimal body function, making them one of the richest sources of Omega 3 fatty acids.
It contains no artificial colors, dairy, sugar, wheat, gluten, yeast, soy, corn, eggs, salt, tree nuts, or GMOs, and contains Low Carbs (0.09g) and Low Fat (1g). Additionally, it relieves joint pain and boosts immunity. Since the capsules are purified and mercury-free, they are easily digestible. Taking the MuscleXP Omega 3 Fish Oil Softgel Capsules with lukewarm water is recommended. To be taken as a whole, the capsules should not be chewed or crushed.
11. It's hard not to feel romantic when you receive a tea gift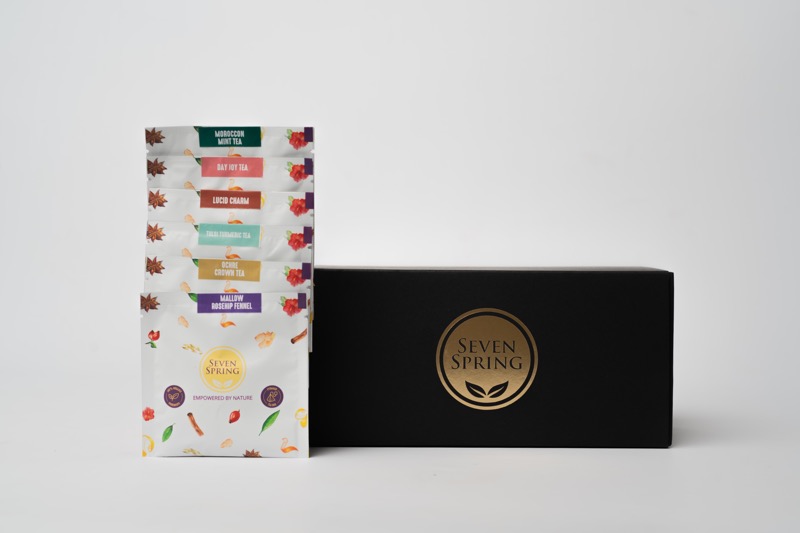 As the teas at Seven Spring scream love at the moment, it seems that this is the reason they've prepared a pamper kit for tea lovers. Ifyour special someone has a taste for tea, this hamper gift is enough to show that you care for him or her. There are a whole variety of different scents and flavours available in the hamper. For example,the collection has a variety of different flavours such as Orie Bloom, Hibiscus to Pomegranate Special Ochre Crown, Lucid Charm, Yerba Mateto Merry Mix. Featuring a range of delicious flavours and sweetaromatic notes, you are sure to warm the heart of your loved one with this collection.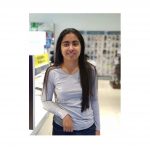 Divya Khanna is the youngest member of the team, with a background in political science. She has joined High on persona print magazine in order to gain hands-on experience in various aspects of editorial coordination as associate editor of the magazine and news site. She has a penchant for writing and enjoys meeting new people and interviewing celebrities. She has a passion for writing, she has an eye for details, loves traveling, and a quick learner. She comes from the Mecca of Indian Journalism, Delhi.
Email: [email protected]