10 Memorable Gifting Ideas for the Man of Your Life!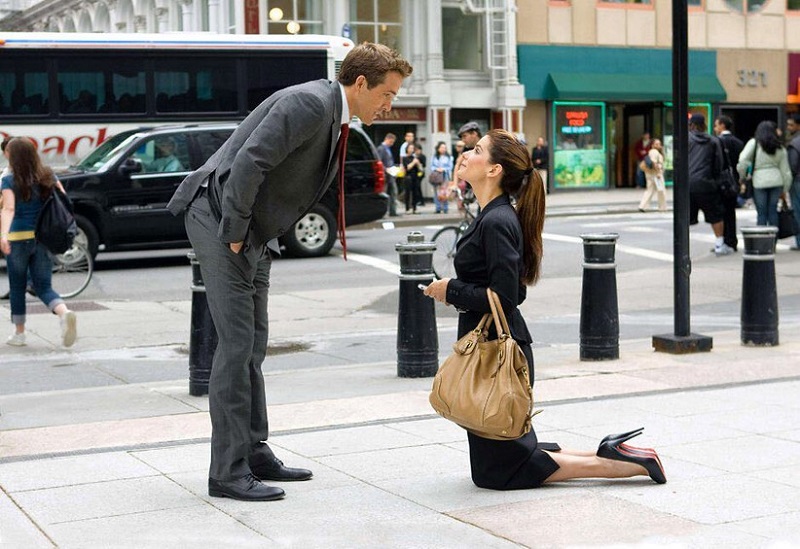 The day of love is around the corner, and you must not miss this opportunity to express your love and bring a smile to his face! Getting a meaningful and memorable Valentine's day gift for the man of your life is often a tricky business. Bygone are the days when you could just pass by gifting a fancy bottle of his favourite drink or a bunch of roses to make him blush. (Yes men blush too) On this special day of love, your gift to your man must be as special and meaningful as your adorable relationship. And if you are still panic-searching social media for 'that' thoughtful gift, you need not look any further because our team has got you covered.
We have curated this hand-picked list of thoughtful gifts for your prince charming while taking different tastes and preferences into consideration. We're affirmative that he will like it!
And, don't forget to complement these tokens of love with those three magical words. Happy valentine's day! 
1. Add a dash of class to your man's look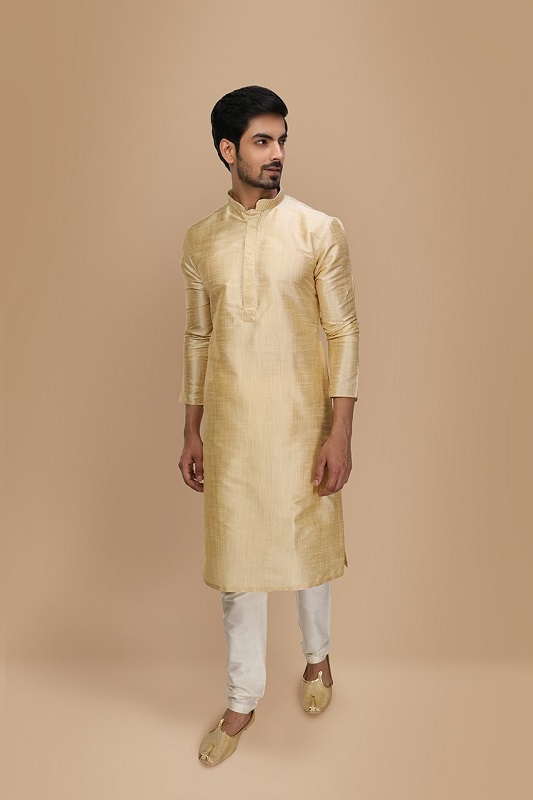 You can spruce up the style of your man with this simple yet stylish kurta set from Manyavar, India's leading celebration wear brand, which comes in beige tones. Moreover, the subtle, soothing color in this textured kurta set contributes to the overall elegant quotient and makes your man look a cynosure. It is the sheen of the kurta that enhances the gleam on your man's face, letting him beam with pride all day long and he will be in a cheerful mood throughout the day. It boasts minimalist work of art adorned by subtle work of adornment, making it a fascinating piece to wear.
2. Combine Opulence and Comfort for your valentine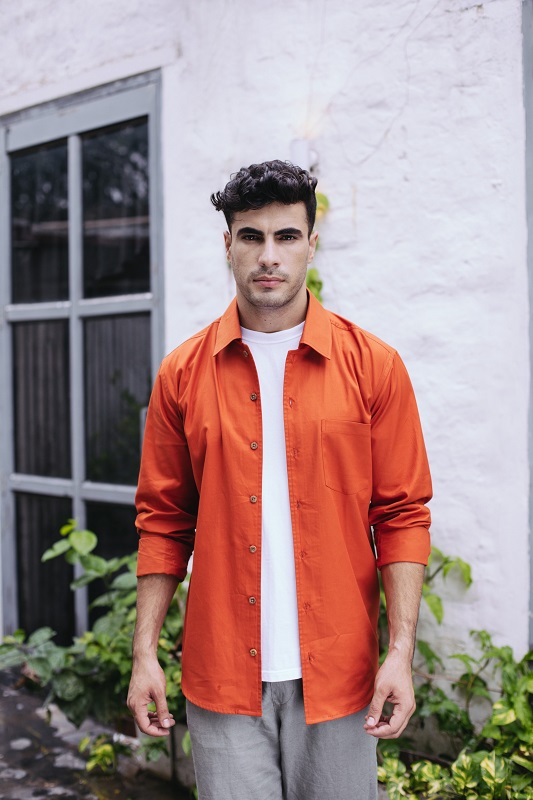 In case you are looking for something opulent, yet affordable, something which combines comfort with class, then it is highly advisable to choose menswear from Shirt Theory. As the brand has developed a special collection especially for the romantic season. Men's clothing is available at Shirt Theory in a wide selection of styles ranging from casual shirts to evening wear, formal shirts to polo shirts and tees. The closest person to know his preferences and choices is you, so make sure to choose from a range of menswear which is available in a vibrant palette of colors which will surely uplift his mood and make you feel fantastic in turn for the whole day. With a range that is as wide as it gets, you can choose from denim, luxury, and the Moonlight collection.
3. Scent your way to romance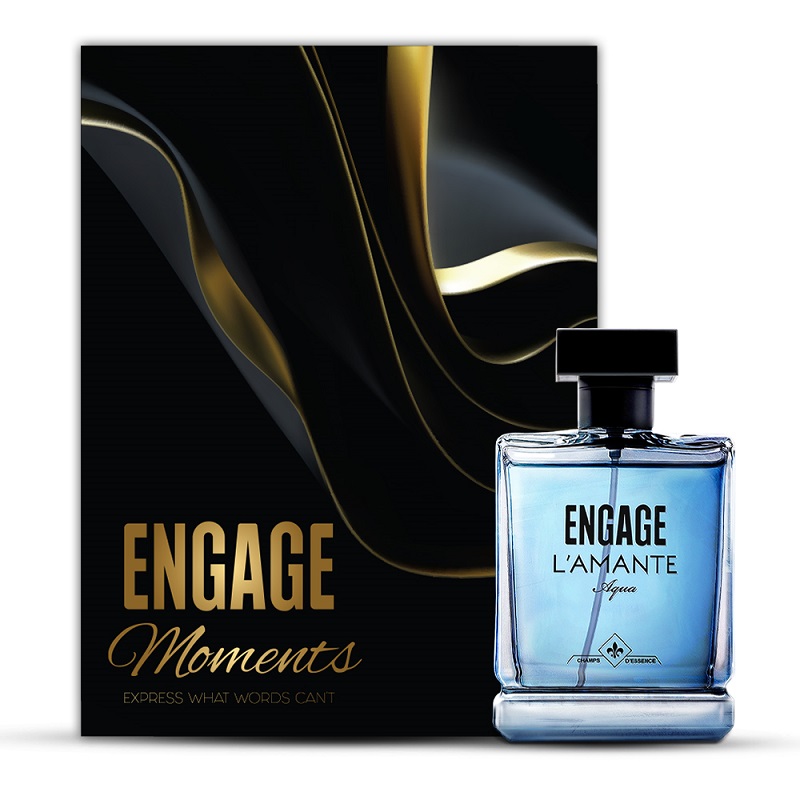 Spread a sweet smell of romance and love around him with this thoughtful gift you choose to give him for Valentine's Day, and let his senses feel rejuvenated, fresh and happy when he wears it. Engage L'Amante Absolute Eau de Parfum for Him combines a tonic gin with vetiver and patchouli to create a uniquely masculine scent. With Fragrance Notes that are Pepper & Bergamot, Leather & Spices, Vanilla & Amber this perfume is an absolute perfect investment for your special man. And you can also opt for Engage L'Amante Aqua Eau de Parfum for Him is a powerful fragrance for men that features contrasting notes of green violet and leather
4. Versatile power dressing solutions for your valentine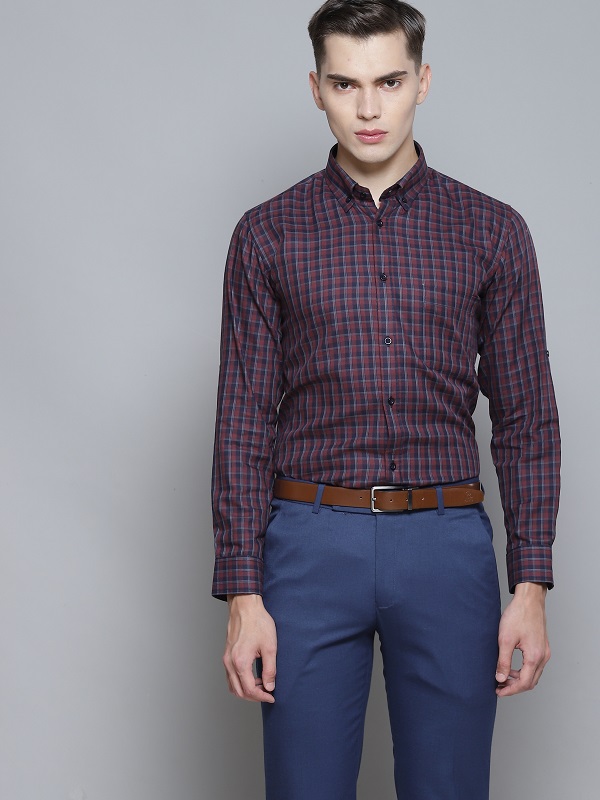 So, if your special someone is plus size or fitting is always an issue for him, he wants something comfortable that is also stylish, Dennison, a clothing label for millennials, can help, as the brand offers a broad range of stretchable trousers, anti-stain, water repellent shirts, plus size comfortable clothing, ankle-length smart trousers, and ethnic casuals. Furthermore, these options offer value for your money and won't pinch your pocket either. Designed for Indian millennials, each is perfectly sized, low maintenance, and fair to the environment, all with an elegant choice of colours.
5. Give your man relaxed fashion wear as a gift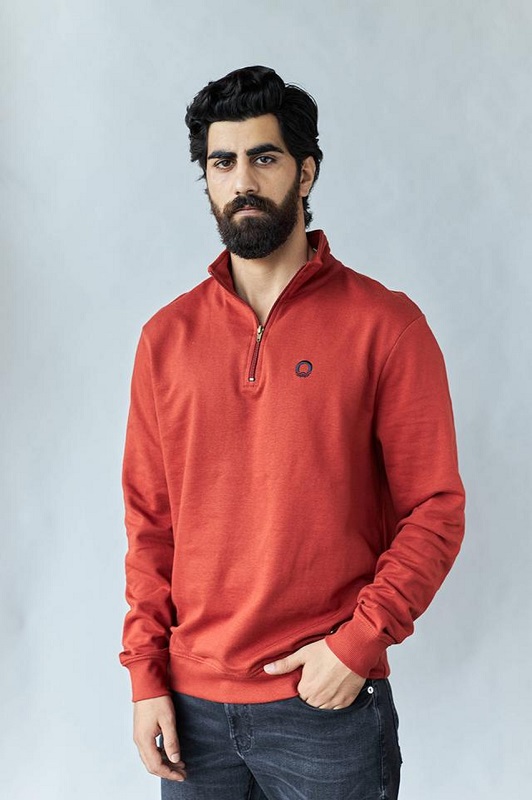 If you are someone who is a last-minute shopper and you have faith in your buying judgement and skills, Harbour 9 would be a great gift idea to give to your loved one this Valentine's Day. Its line of premium weekend wear clothing has now become a signature product of the Apparel brand, synonymous with ease, comfort, and style. Designed to reflect the lifestyle preferences of a man who is confident and on the move, knows his mind and is calm, the collection of T-shirts and polo T-shirts, athletic T-shirts, Casual shirts, track pants, knit shorts, hoodies/ sweatshirts, pyjamas ( Joggers )is perfectly suited for a man who understands his mind and knows his balance. 
6. Take your writing to the next level with Premium Pens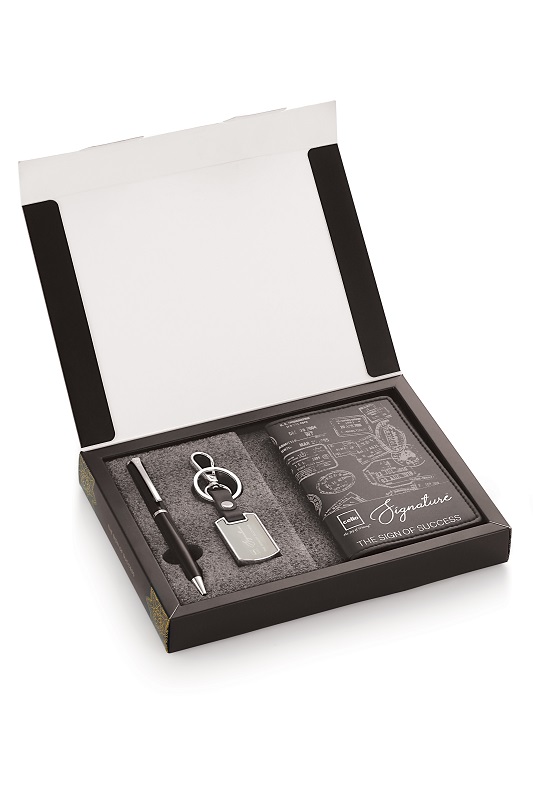 Even if he is not passionate about writing now, he will become so once he has access to Cello's signature premium pens that are carefully crafted to give an exemplary writing experience. In addition to providing you with a quality metal pen that is also a stylish accessory to possess and boast about, you also receive a keychain, passport holder or visiting card holder that is a perfect gift to give to your man of words.
7. Healthy-eating options for your dessert-loving partner

If you wish to begin and end your V day on a sweet note, then offering him a Cocoa Cellar's alcoholic & non alcoholic treat will certainly catch his attention and interest. It is definitely an added benefit of being a resident of Mumbai to be able to order these delicious desserts in vivid varieties like Sacher Torte Cake, Coffee Walnut Loaf, Amarula & Dark chocolate cupcake, Whisky & Cashew Cookies, Rochers, and much more. They are packaged beautifully as hampers for Valentine's Day, so go ahead and indulge in sinful treats on this special occasion 
8. Healthy yet sweet treats for fitness enthusiasts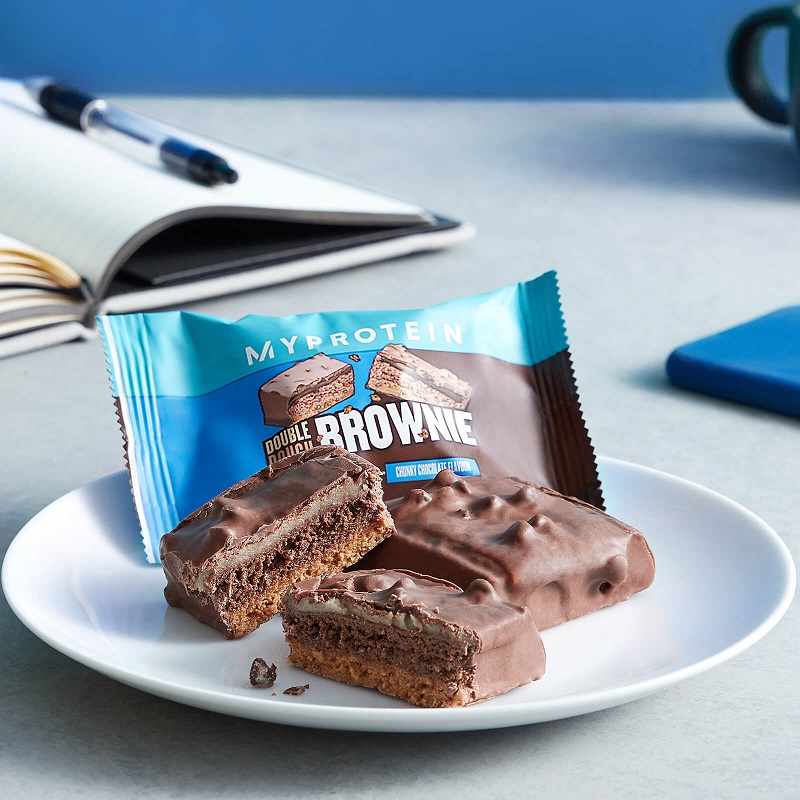 There is nothing more enjoyable than sharing some sweet treats with your lover, but if you are calorie conscious and fitness minded then Myprotein's Double Dough Brownie is a delicious treat you should not miss out on. You can enjoy a delicious treat of cookies and brownies as a healthy high-protein snack. The double dough brownies can be enjoyed as desserts or snacks, with layers of irresistible flavors, a chocolate chip cookie dough base, a brownie-style protein dough, topped with low sugar caramel, and covered completely with a chocolate flavored coating – these are the purest forms of protein heaven.
9. Why not delight your loved one with a pair of Prada sunglasses?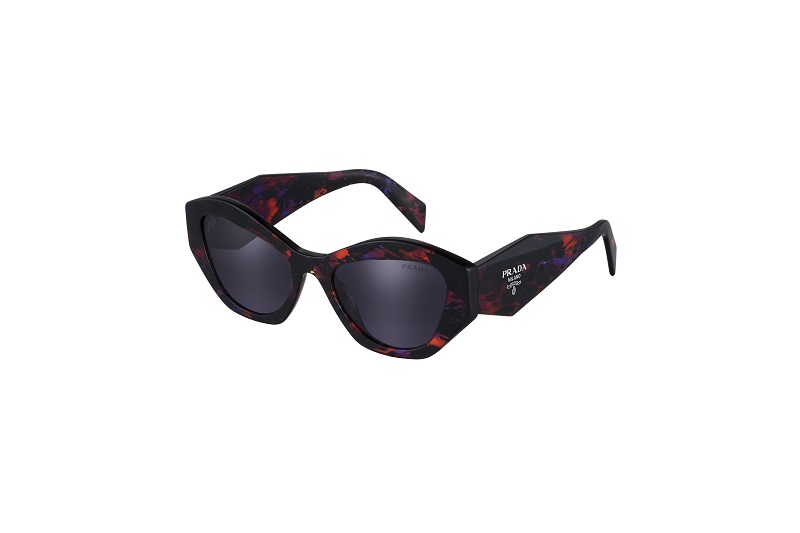 Prada Symbole Collection – SPR07Y – The sleek and stylish sunglasses from the Prada Symbole collection are designed with a striking and geometric look reminiscent of a feminine cat-eye silhouette. Highlights include the multifaceted front designs, which are complemented by a three-dimensional temple design adorned with an iconographic rendition of Prada's iconic triangle logo. The color scheme features hues of Black, Honey Tortoise, Talc, Abstract Purple and Abstract Orange, complemented with lenses in classic and vibrant shades.
10. V-DAY Eyewear for men that's Glamourous, Sleek and Stylish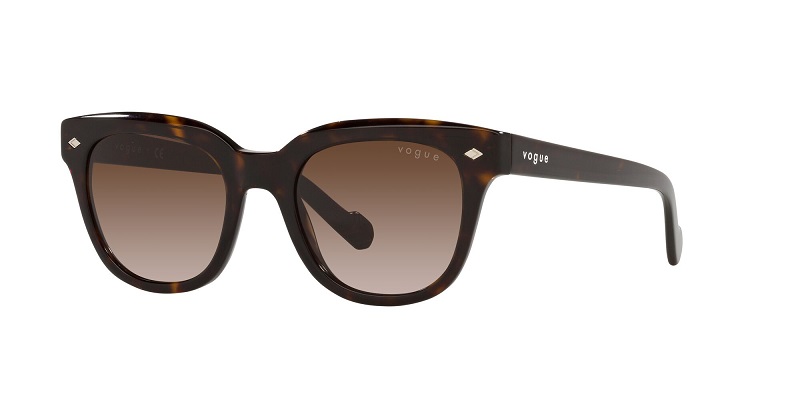 In a modern reinterpretation of a classic style, the V04220S Vogue Eyewear sunglasses frame combines soft-angle geometries with a 360-degree metal design, creating a sleek appearance to turn heads wherever you go. The style uses a collection of heritage-inspired metals and finishes, with a laser-cut V-pattern design on the front rim and contemporary angles for a striking flat upper bar matched with an ever-popular double bridge design constructed out of a selection of metals in black, copper-antique, silver or dark or polar lenses for a pasepartout style that will attract attention.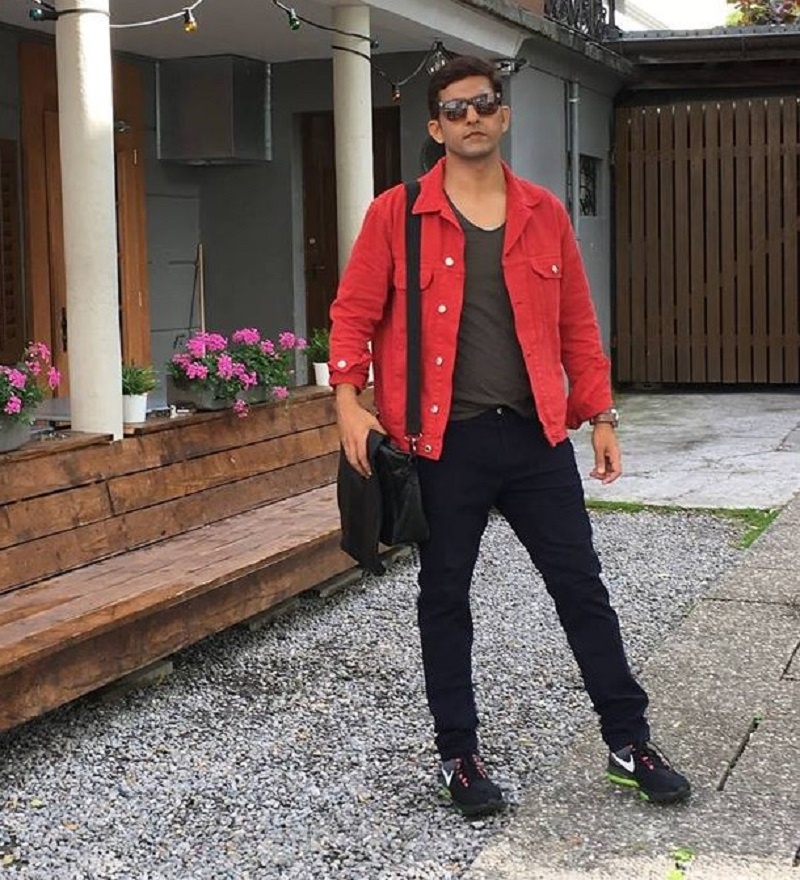 Vijay is an entropic traveller who keeps himself abreast with the developments in every nook and cranny of the world. He is a treasure trove of information about unexplored destinations and happenings in various parts of the world. He is connoisseur of fashion and trends and keeps a tab on practically all the leading designers and fashion houses of the world. Styling for fashion shoots and magazines remains his forte. He has vast experience in fashion shoots and events and exceptional grasp over the language and has written extensively on fashion, travel and style trends etc. He makes an immensely valuable contribution to HOP.
Email: [email protected]