There is no limit to what kids can wear this winter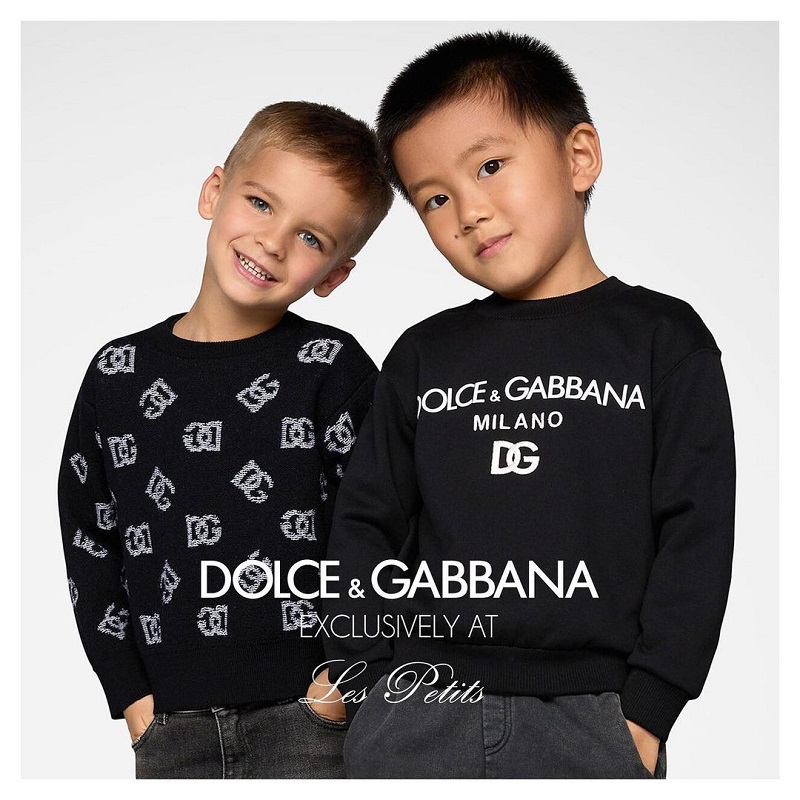 Keep your kids happy with stylish winter wear, but make sure that fashion and functionality coexist
Over the last few decades, fashion has evolved tremendously, and winter fashion has become more vibrant than ever for men and women. No matter if you're looking for high street fashion, athleisure, casual or formal, there's something for everyone in winter fashion.
There is no reason why kids should be left out of a fashion-friendly environment since they are just as fashion conscious and fashion pros as their parents. In comparison to the past, when parents had to worry about what their children wore during the winter, winter fashion for kids is now unlimited.
In light of the endless choices available to parents, and the fact that their children are constantly on the go, parents can take some simple steps to ensure their children look stylish while wearing clothes that are comfortable and easy to carry instead of them becoming fashion victims. Choosing clothes that are both stylish and functional can be achieved when children are completely focused on the style part.
Parents can consider the following tips when selecting an outfit for their children.
1.Winter fashion for kids begins with choosing the right fabric
In order to keep children warm, the right fabric must be selected. Materials such as wool and fleece Make up for the fantastic options for providing impressive insulation. Cashmere and merino wool are popular choices among parents. Fleece, on the other hand, has an excellent level of comfort and is relatively lightweight when compared to other materials. This is a casual look that can easily be worn on a relaxed winter day. Furthermore, one can always wear thermal wear to protect against the cold on any given day.
View this post on Instagram
2. Styling up with layers
There is a wide range of winter wear options for parents to enhance their children's looks.
Winter clothing is incomplete without sweaters. It is very likely that you will be able to reserve a room the child's wardrobe for its versatility to go with any styling, be it being worn simply or under a jacket or overcoat. Another simple way to make your child look cool is by wearing a hoodie. As a means of keeping up the excitement, you can get hoodies with cartoon or movie characters imprinted on them for the kids. Lots of things can be done and these can be experimented with the colors, style, and designs to replicate the exuberance of the child.
While considering the various options one cannot ignore the ever-fashionable jackets too as they look super stylish yet practical at the same time. Coming in different forms like denim, puffer jacket, or parkas, they can embrace the cuteness of the child gracefully.
Over the years parents have become cognizant of the benefits of windcheaters. It is essential for keeping the kids well-protected from the cold. Providing a lot of insulation, it is worth the warmth as it is made up of breathable material that ensures the child is not sweaty or very hot while wearing it.
3. Add a fashionable touch to your look with stylish footwear
Though one might focus only on clothing, neglecting footwear can be that aperture in keeping the children completely warm. Footwear can enhance and complete the look of a child. The highlight of winter is boots, which emanate an air of opulence. Despite being considered very fancy, it does a good job of keeping your feet warm. Apart from boots, one can also create a statement with furry slippers. Compared to a regular slipper, slippers with fur linings are a significant attraction for children.
View this post on Instagram
4. You can jazz up the look with accessories that provide warmth and protection
It's like the cherry on top when it comes to accessories. Articles like beanies, gloves, mittens, etc., might seem unnecessary. However, they are essential for complete protection from cold weather. As essential accessories, they are indispensable. A vibrant mix of colors or patterns can make accessories look very adorable on a child, and at the same time, make them more attractive.
Fashion and functionality can coexist and go hand in hand this winter with so many options available.The right clothing can make winter fun and enjoyable for children.
Article is contributed by Ms. Swati Saraf, President, Les Petits