Brief About Dr. Blossom Kochhar
Dr. Blossom Kochhar is on the board of Beauty and Wellness Sector Skin Council of India, President of Organisation Mondial Centre Coiffure Paris and Intercoiffure Mondial India, and Founder and Chairperson of Blossom Kochhar Group of Companies.   
Attaining success in any business is a separate matter and retaining the success invariably to make it long-lasting is a separate thing, those who manage to nail this successfully are called pioneers and the vanguards. As this is an established fact, the Beauty sector remained India's fastest-growing and high scoring sector and was witnessing a constant boom, However, during the pandemic phase, this key sector also saw an unprecedented slowdown. Nevertheless, now the industry is getting back on the pedestal and has started to bounce back, Feels Dr. Blossom Kochhar, veteran Beauty & wellness expert. Anyone would make a cozy assumption that running the beauty business is plain sailing and is all about glamour, glitz, and dazzle. But contrary to the belief the sector demands a prodigious amount of creativity, innovation, and perseverance. Dr. Blossom Kochhar remains a game-changer and trailblazer of the industry who has dared to emerge stronger against the tide during the COVID crisis and remains an inspiring story for aspiring entrepreneurs. This women with gumption continues to refashion the sphere of India's beauty sector, she is moving up the ladder and pulling the stroller up the slope.  
Keeping the current situation in mind and for mitigating the losses she advises fellow entrepreneurs for embracing effective communication strategy, applying astute decision-making ability, implementing research and analysis, and using technology to reverse the situation. Dr. Blossom Kochhar spilled the beans about the current scenario while revealing the success mantra for entrepreneurs and sharing beauty quick fixes and handy beauty DIY tips with us. Barkha Arora, Editor, High on Persona got talking to Dr. Blossom Kochhar on vivid issues, here are excerpts from the interview with Dr. Blossom Kochhar. 

Q.  How is the beauty industry evolving right now?
What I have seen that COVID has really given a hit to the beauty industry for the time being. But at the same time, everyone has to have beauty, hair, makeup done for all the seasons especially during the festive season and wedding season. Hence it is going to be back again definitely, and I have seen that all the places that have opened up are getting back their clients. In such a situation, we have to give our clients trust, trust for sanitization, hygiene, safety, etc by getting certifications, for beauty and wellness certification, salons should show international certification that is given in India and the world over, all this makes the client feel better. 
Next, I feel you should communicate with the client, communication is the key, you have to start this if you have not. Also, have a heart and give a little gift to your client, like if you are doing hair coloring and half of the coloring tube is unused, give that to the client or something else to make them feel pampered and important. Clients need pampering, communication, and trust. The way you are giving services need to be hampered, you can also give express and fast beauty services to clients where they don't have to wait for long at the salon. Clients have to come for hair, nails, mani-pedi, threading, waxing, etc. People are facing a lot of stress and duress they need pampering for sure. 
Q. What about bridal makeovers because the wedding market forms a big chunk for business?
Well, that is still going to come because brides and their families want photos. I am waiting for the bridal season, yes there will be fewer pre bridals but express services will be in demand with makeup and hairstyling for brides and family. Even the same goes for the festive season too, these occasions are remembrance for their children, grandchildren so that is going to happen where salons will get clients for these services. The sector has already started to bounce back and in another six months, this will be done. COVID is going to last hence we have to be equipped with sanitizers and social distancing. Many people were waiting to go to salons and as soon as salons opened people rushed to salons, they wanted to get themselves pampered. I am surprised to see that nails salons are full and people are making beeline for nails services.

Q. Your take on salon at the home concept?
See many people specially elderly people need pampering and these services too and they can be offered these services at their homes. Hence there is no harm in sending salon professionals to their house. They should be well educated, they should carry certification of hygiene and safety, they should be well qualified. If you can not make it this way, make it that way, no harm in that at all. If people are willing to have it done at home you must organize it. I have seen many salons who have converted for home services too. For me, business is business whether you do it this way or that way as long as they do a good job.
Q. In addition to running a very successful chain of salons you also have a line of aroma based beauty products, how has been your experience with E-commerce sites during the pandemic time?
These sites have been excellent, E-commerce sites during this time have done very well, people want the products, they reach out to phone or computer to get the product. We are on Amazon and Nyka and other sites too.
Q. Please tell us about the initiative and efforts you have taken for skilling and training youth and what steps are you taking for employment generation as you are an integral part of Inter coiffure Mondial? 
Definitely we are skilling people online in all spheres in hair. makeup, nails, and everything. OMC in November is coming up so we are skilling people for the OMC competition online and of course inter coiffure again, nothing has stopped, all countries are coming and participating, everything is online like with you Barkha we are able to talk online with great ease too.

Q – Entrepreneurs the world over are using technology to remain relevant and innovative, How are you using technology for the advancement of your business plans?
From the time COVID started I have been on zoom on regular basis, I have been educating too on zoom, advance education too on zoom, full workshop of 150 ppl all on zoom, I have been doing this extensively because education is something which has to go on and skilling also, we have all the platforms and time too. In fact, I find it really wonderful that we can reach out to people with help of technology which is getting so advanced, technology is not going to go away. I remember someone said we will just have these online seminars for some more time only but I said no these online seminars are going to happen forever now and with time they are going to get better and better only. Yes, we have to couple it up with practical sessions also. 
Q. How tech-savvy you are?
(laughs out aloud) My grandson and everyone are here, I am very tech-savvy, I am able to keep abreast of what is happening now, I advise everyone to really start something with tech, I feel very happy about this, I would advise everyone to really start doing something with technology now, this is the thing of future. 
Q. Any specific that app you are using?
No app as such, I am all for social media, whether it is Facebook, Instagram, or Twitter, or anything. 
Q. How Indian beauty brands are doing internationally? 
Doing excellent, yes everything came to a little halt but in the coming time, COVID is going to do good only for Indian brands in the international market. 
Q. Please tell us what keeps you so charged up, how does your day flow, and what is your beauty mantra for staying beautiful?
I wake up early in the morning than I do some form of exercise, pranayama, yoga, and meditation because it keeps me focussed. As for diet, I prefer very simple food, vegetarian mostly. I have sweet tooth and have a problem with sweets because I love sweets but I have cut down on that. For dinner I have to have some sweet, so I take sweet first in dinner and have a light meal. I spend time with family and rejoice the bonding with family. For skin, I use my brand Aroma Magic products like beautiful skin oil, dry skin cleanser, almond moisturizer, for the body I use honey hand and body lotion. 
Q. Any other beauty brand that you use other than the products from your own line of Aroma Magic?
No, if I like some product I make it myself, but yes for makeup I like Mac, Loreal, and bobby brown. 
Q. Suggest some anti-aging products that can be made from ingredients from the kitchen?
Homemade products are best to use, you can make excellent skincare packs with papaya, watermelon, banana. Add milk powder, honey, and rose water in them, they give wonderful results. You can make excellent scrub with rice flour and yogurt for dry skin. Otherwise, just apply honey with banana. For skin, tightening take egg white, squeeze the lemon, and honey, egg has albumin which tightens the skin. This is an excellent pack for skin tightening and brightening. 
Q. These days people are using collagen-based beauty products and incorporating ingredients in their diet as well, what is your take on that?
Nothing wrong in that,  but applying them doesn't work so consuming them is better, they are good for skin, bones, etc. In fact, I like  Ayurveda based natural ingredients like Ashwagandha, turmeric, Amlaki as these are natural substitutes and great for immunity. Brahmi is very good for hair and to prevent hair fall hence I simply love Ayurvedic products for the great results they offer. 
HOP: Thank you so much mam for the immersive interview
It's been wonderful interacting with you Barkha, keep in touch.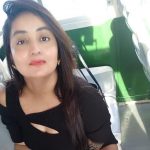 She has been there and done that. After graduating from Delhi University, she completed her diploma in Journalism from Bhartiya Vidya Bhawan, Delhi. Down the line, she completed her internship with National Herald Newspaper successfully,, and went on to Join Mainline Business daily, Business Standard. She also dabbled in image management and brand consultancy. She is a prolific writer on lifestyle entertainment, branding, lifestyle, travel, and politics.
Contact her at hopdesign07@gmail.com