Pooja Bhatt Under Fire in and outside Big Boss House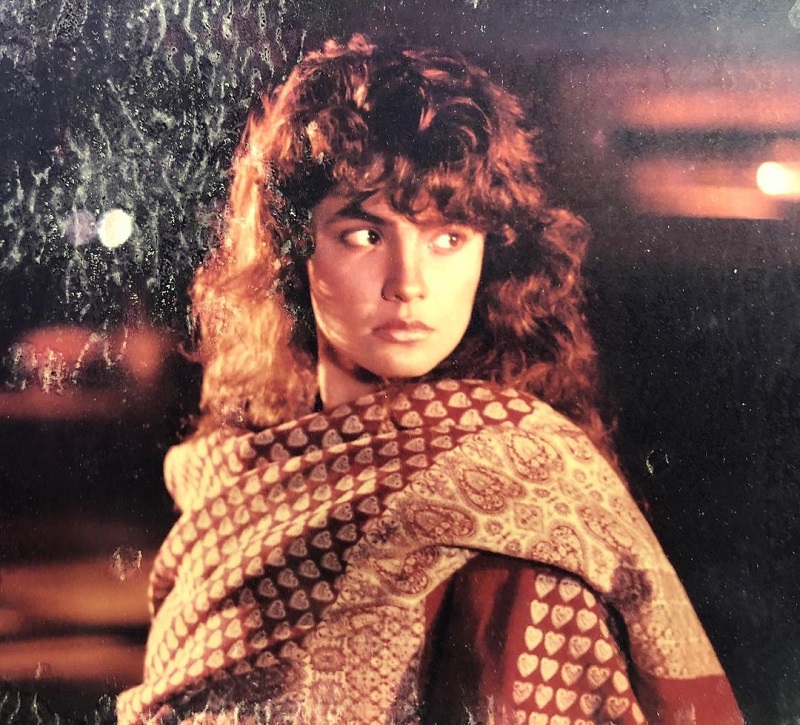 Fans defend Bhatt, saying she is simply being herself.
Whether you agree with her or not, Bhatt is sure to continue to be a talking point on social media
Some viewers criticize actress for being bossy and disrespectful.
​It has been more than ten days since BIG BOSS OTT SEASON 2 premiered. We have seen the first weekend ka vaar as well as the nomination process. The housemates are also slowly becoming comfortable with the show format as this has become a set and permanent pattern.
In weekend ka vaar, whoever Salmaan Khan supports becomes a target for contestants, social media influencers, and YouTubers. I'll demonstrate to you through this video what are the reasons behind my thinking and speaking like this. They get down to proving their points to such an extent that they start saying body shaming, age shaming, tarnishing his name in a strange way, calling his background bad, etc.
Also, I should clarify here that I am not referring to the whole community, but to some YOUTUBERS and influencers. These YOUTUBERS and influencers tend to use extreme language to prove their points, which can come off as rude and disrespectful. This type of language can be hurtful to the person they are discussing, even if their intentions weren't malicious. Additionally, they often make false assumptions about a person's background or experiences, which can be damaging and hurtful.
This time, well-known faces of the entertainment industry are targeted during BIG BOSS OTT 2. As for the host of the show, Salman Khan, who is called Dhritarashtra, who has blindfolded himself and has been accused of being biased, despite the show   being ten days old only since this started.
View this post on Instagram
Salman Khan must have gotten used to receiving harsh criticism as Bigg Boss host. However, the sad part is that the players have to take the brunt of it directly, since they are their favorites. There is also an effort to pull down contestants with film backgrounds, creating an atmosphere of nepotism against them, no matter how deserving they are. Pooja Bhatt, Cyrus, Bebika, and Falak Naaz top this time's list of housemates and players who are targeted. Pooja Bhatt is at the top of the list.
It is believed that Pooja Bhatt is the daughter of famous director Mahesh Bhatt, she was a top actress in the 1990s. She worked in successful movies like Dil Hai Ke Manta Nahi, Sir, Sadak, Phir Teri Kahani Yaad Aayee, Chaahat and Junoon. Her father is one of Bollywood's renowned directors and is known for his outspoken vocal style and tendency to make controversial statements.
View this post on Instagram
For years, Pooja Bhatt has worked behind the scenes, and her personal life has not been easy either. There was a web show called BOMBAY BEGUM, which was also well received. However, in the days to come in the Bigg Boss house, her journey will not be easy. She will have to contend with nepotism and favoritism outside the house as well.
As a result, when Salman Khan spoke positively about Pooja Bhatt and Cyrus in Bigg Boss, it was reported outside that Pooja Bhatt is worshipped in the show, Cyrus is doing nothing, Babyka has good relations in Bollywood, and she receives support from his father.
The systematic practice of brainwashing, in my opinion, creates a negative environment. It was a similar negative atmosphere when Shamita Shetty entered the house. Whether she was in OTT or Bigg Boss, she was continuously praised and criticized for nepotism.
This was despite her being liked inside and outside the show. She was very balanced, elegant and completely involved in the game. However, not only in the game but also outside of it too, she had to face allegations of age-shaming and nepotism. Even after being a strong contestant, an atmosphere was created against her.
Exactly the same happened with Nimrit Kaur Ahluwalia last season. The Bigg Boss house was called her Maika ( Mother's House ), and she was also subjected to body shaming and favoritisms. Have you ever seen someone playing alone in the house?
Nimrit faced all this very gracefully but due to the atmosphere building against her outside, she was evicted just before the finale. And despite being a strong contestant, she could not even reach the finale. Something similar seems to be happening with Pooja Bhatt.
The narrative is set so that even a lie repeated again and again seems truthful. As with Shamita Shetty, Tanisha Mukherjee, and Nimrat Ahluwalia, I see Pooja Bhatt as showing maturity, being resolved and balanced. I also see her supporting those contestants whose background is not very strong, or who fall victim to groupism. Her conversation with Cyrus or her discussions about her experiences have been enjoyable from day one, whether it is about destination and travel or lifestyle or her liquor addiction that she left.
View this post on Instagram
And when it comes to talking to people, everything about her seems inspiring. In addition, she appears completely engaged in the game. When she entered the house, she sang a song from her film "Tere Dar Peye Sanam Chale Aaye," and it was clear from the lines of her song that she entered the field in a calm, composed mood and with full preparation. Salman Khan has also confirmed that she plays with determination.
Pooja speaks something that inspires and makes you wish you were clapping. Her straight face, strong voice, and personality also convey a sense of dominance, making the house members feel intimidated. There is so much logic in the discussions that the house members do not confront them. Jad also mentioned that Pooja is very intelligent and feels responsible for all her housemates.
In addition to her professional experience, Pooja has also had personal experience, which is reflected in every conversation she has. With the other housemates, two groups are formed in the house. In one group we can see Fukra Insaan, namely Abhishek, Akanksha, Jiya but the equations in this group are changing too. Yes, Palak was evicted followed by Allia this time. It was evident that Jad was not part of any group. He appeared to be balanced, despite his inclination toward both Jiya and Manisha. Fukra insaan seemed to be playing well and looking very sharp in the first week. His camaraderie with Puneet Superstar and Manisha was excellent. In addition to adjusting well, Salman Khan also pointed out that he looked confused and influenced. His gesture was directed towards Jiya and Akanksha.
Earlier, he spent more time with Manisha and Babyka, but they quickly switched sides. Concerning Fukra insaan, I also recall this and want to mention that he gave a fitting response to Dibang. Dibang became Janta ki Voice of the people from Day One. Each season, the voice of the public is represented by Debang, and some news anchors like him are made. Young people don't seem connected to them. Hence, I would like to encourage people not to be influenced by social media opinions before voting for anyone.You should give them some time to decide whether they want to vote for an entertainer like Puneet Superstar whose entertainment was called CRINGY. Additionally, they may wish to vote for a balanced and resolved contestant.
View this post on Instagram
It is not necessary for the entertaining contestant to win the trophy for that reason. The last season, we did not see ARCHANA GAUTAM, PRIYANKA CHAHAR, DOLLY BINDRA, RAKHI SAWANT, BHAU, or faces like Imam Siddiqui winning the trophy. If you look at the last season itself, players like MC STAN got the trophy who remained real despite not being Involved in the game. Their fans liked this quality very much because this was their REAL side and they won the trophy.
There is speculation that Bigg Boss OTT will run for six weeks this time, and perhaps its duration will be extended if it is a successful season, as it is always the case. However, after watching for a little over 10 days, it seems that everyone is slowly coming into their true selves; factionalism has begun, and the equations of relationships have changed as well.
Cyrus is not looking very involved with the contestants, but his wit and one-liners show him in a different light. He is generally seen with Pooja Bhatt, and people like his witty nature.
Manisha is very entertaining as well as intelligent and will go far ahead but due to again entertainment she can definitely go ahead but it seems a bit difficult to win, Falak Naaz is not doing much now, same thing about Jiya It can be said, Akanksha and Palak's bond was looking good so now it will be seen how Akanksha will play in the show after Palak's EViction. Palak was also not seen doing much and indulged in distasteful politics. And Alia was extremely negative about Pooja Bhatt. She has been eliminated now and outside Pooja Bhatt is blamed for her eviction.
It's up to the public to decide who's real and who's fake. However, it's advised not to be influenced by general opinion on social media and to form your own opinion.
https://www.youtube.com/watch?v=GEj8j4Xvdzs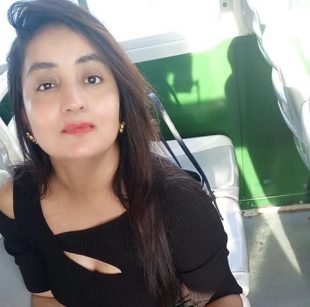 She has been there and done that. After graduating from Delhi University, she completed her diploma in Journalism from Bhartiya Vidya Bhawan, Delhi. Down the line, she completed her internship with National Herald Newspaper successfully,, and went on to Join Mainline Business daily, Business Standard. She also dabbled in image management and brand consultancy. She is a prolific writer on lifestyle entertainment, branding, lifestyle, travel, and politics.
Contact her at [email protected]