How Donatella Versace inspires women entrepreneurs – 10 inspiring facts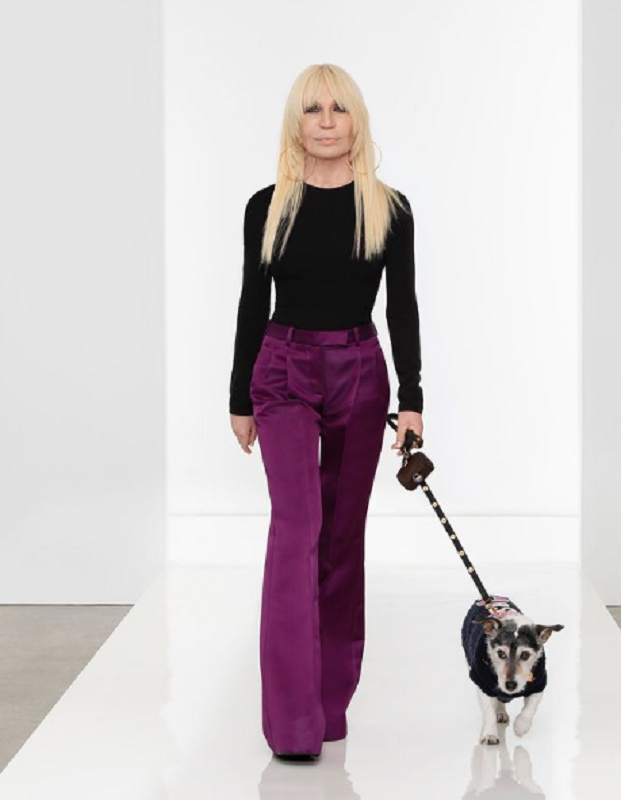 Donatella Versace exemplifies traits that we often admire in many women entrepreneurs such as being resilient, dedicated, and always on the go. And as we pay homage to her on her birthday, we cannot but admire the attributes which are inspirational to so many aspiring entrepreneurs. We take a look at how this woman with gumption stood the test of time and was able to take the brand Versace to new heights with her never-say-die attitude and never-give-up spirit.
1. A never-die spirit
It was the death of Gianni Versace, Donatella Versace's brother, that resulted in a crisis for the Versace brand. While she was grieving for her brother during that difficult time, she subsequently achieved prominence as the creative director of 'The Versace group' while she was going through her own struggles. Versace, amassed a strong following through celebrity endorsements which were handled by Donatella.
View this post on Instagram
2. Leaving comfort zone to experiment
Moreover, Donatella launched Palazzo Versace, a chain of luxury hotels known for their splendid architecture and furnishings, to take Versace above and beyond where her brother had left it. Its waterfront setting lends Versace a unique aesthetic. Versace' went beyond being just a clothing brand due to her. Accessories, furniture, hotels, and fragrance are all part of the brand now.
3. Being a torchbearer
At the GQ Men of the year 2018 awards in the UK and China, she became the first woman to win the title, 'designer of the year'.
View this post on Instagram
4. Taking her addictions head-on
Resilience and perseverance helped her overcome her addictions. She set an example for everyone suffering from mental health issues by not only recovering from her dearest brother's loss but also battling her 18-year-long cocaine addiction.
5. Passion for the cause
In 2010, she got honored with the VH1 to Do Something Award for her philanthropic work with the Elton John AIDS Foundation. She is an active philanthropist and has served as a patron of this foundation for the last few years.
6. Setting the bar high for her contemporaries
She set a benchmark for any debutante in the industry with the spring-summer 1998 See-through Catwalk on the pool deck of the Ritz Hotel in Paris.
7. An exceptional team builder and leader
Donna is known for selecting the most talented designers for her fashion brand. Christina Kane was appointed by her in 2009, Jonathan Anderson in 2012, and Anthony Vaccarello in 2013. As a result of that, Vaccarello ended up being hired as the company's permanent creative director. It was evident that she was an excellent team builder and leader.
View this post on Instagram
8. Fostering young talent
Her philosophy has always been to support young talent in this creative field.
In addition, in the year 2008, she was also appointed as honorary chair of London's Fashion Fringe. There is a platform known as Fashion Fringe that helps young designers to achieve their career goals. In addition to being beautiful, she is wise and brilliant in her field. Her business tactics and never-aging beauty stand as examples of a woman who is an artist of distinction.