How E-clinics have accelerated affordable Healthcare in Rural India
According to Statista, India has the world's largest population, with more than 70% of the population living in rural areas. We all know that healthcare is one of India's largest and fastest-growing industries, serving an ever-increasing population. However, the biggest challenge of access to healthcare facilities in rural India remains the status quo. In recent times the rapid digitization of healthcare during COVID-19 has enabled many previously disadvantaged individuals to gain access to quality healthcare services. Furthermore, the COVID-19 outbreak accelerated the acceptance of health technology; it served as a springboard for Indian medical businesses to develop quality, affordable healthcare for all Indians.
With the advancement of technology, the dimensions of the healthcare industry have evolved, with trends such as e-clinic platforms. Though e-clinics are a new concept in India, they were created to expand health outreach in rural and hard-to-reach areas of India and provide primary health care services by connecting local practitioners and health workers visiting patients with qualified allopathic doctors in cities using video conferencing technologies and cost-effective methods.
E-clinic-A New Concept
New technologies have transformed the delivery of health care services, where previously distance and cost were critical factors. To address this issue, the concept of telemedicine has emerged. The concept, on the other hand, is modern and evolving, allowing physicians and patients to move freely and receive consultations from wherever they are. The Indian telemedicine market is expected to grow at a CAGR of 30.20 percent between 2022 and 2027, according to the IMARC report. As a result, advances in healthcare technology have had a multiplier effect in terms of improving the patient experience.
The COVID-19 era, on the other hand, has significantly challenged and disrupted the sector. Most countries, including India, have embraced virtual care and issued guidelines for "telemedicine" practices that will be supported by the government by March 30, 2020. To limit the spread of coronavirus among healthcare professionals, this shift among healthcare planners and governments, fueled by experience, resulted in patients being largely restricted from in-person visits to seeking clinical consultative help online. In a nutshell, various teleconsultation platforms have emerged, such as e-clinics and mobile applications. Because an e-clinic is a physical walk-in clinic, patients can compromise on their existing old-age ideology of seeking consultations by visiting clinics.
Medical organizations that use telemedicine to provide medical services over the Internet are referred to as "e-clinics." E-clinics, whether part of a traditional clinic or a standalone entity, are providing patients with new opportunities to be checked by doctors faster, at a lower cost, and with the same quality of care as in-person services. E-clinics fall under the broad category of telemedicine, which is defined as the use of telecommunication to provide medical healthcare services. The platform is analogous to remote healthcare centers that provide basic health services to the public. With the advancement of technology, many telemedicine centers have been established in the country to meet the demand in rural areas.
E-clinic Accelerated Healthcare
The evolution of the E-clinic medical industry has accelerated the pathways for affordable healthcare in the rural sector. Because healthcare is regarded as a critical factor. The exchange of cash that leaves the wallet to obtain the services is enough to make the average Indian nervous about the entire process. However, due to the emergence of automation in the market and the changing era, healthcare is now providing cost-effective services to all.
Though the rural healthcare system faces numerous challenges, innovations are assisting in overcoming these challenges. However, as technology advances, various e-clinic platforms have emerged as a trend for providing medical care on par with high-quality and cost-effective models. The online telemedicine clinics connect rural patients with specialized doctors at a low cost via the telemedicine clinic platform. Furthermore, by meeting a wide range of medical needs, they contribute to quality consultations via video conferencing and telemedicine. As a result, the e-clinic has accelerated the delivery of affordable healthcare services in rural areas.
Way Forward
With the changing landscape, the concept of an e-clinic is becoming increasingly popular in rural areas where qualified doctors are scarce. The concept is becoming more promising and is bridging the gap by providing quality healthcare infrastructure in remote locations, as well as the ability to provide high-quality and affordable primary healthcare to the majority in a holistic manner. As a result of technological advancements, both service providers and patients in rural areas can now easily access the affordable healthcare services that they require at their convenience.
With Expert insight from Ayush Atul Mishra,
Founder & CEO Tattvan E-Clinic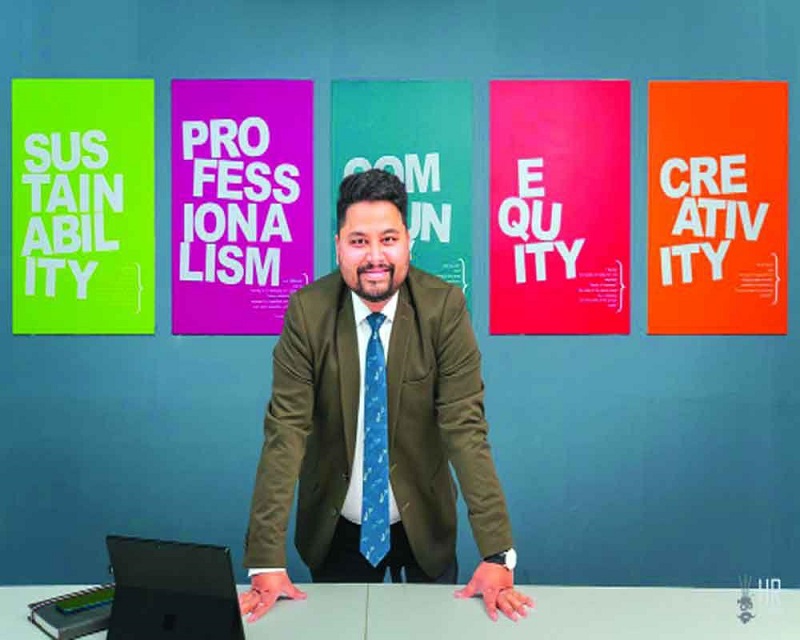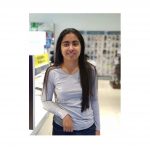 Divya Khanna is the youngest member of the team, with a background in political science. She has joined High on persona print magazine in order to gain hands-on experience in various aspects of editorial coordination as associate editor of the magazine and news site. She has a penchant for writing and enjoys meeting new people and interviewing celebrities. She has a passion for writing, she has an eye for details, loves traveling, and a quick learner. She comes from the Mecca of Indian Journalism, Delhi.
Email: [email protected]