#CelebratingWomanhood! The definition of beauty for women should not be based on the standards set by men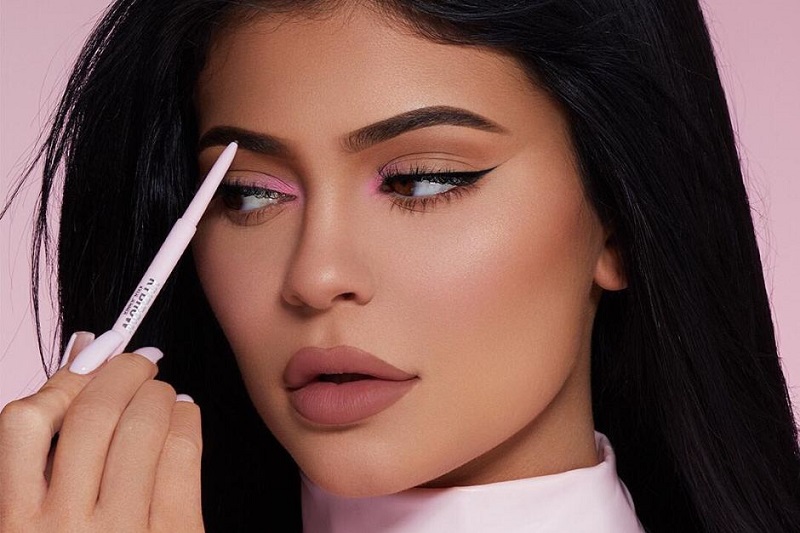 As a child she was always passionate about finding upcoming trends in beauty and remained inquisitive about fashion styles. Therefore, it was not uncommon for her friends to entrust her with advice on the latest trends and benefit from her innovative ideas and sense of style. Today, she has made a significant contribution to the growth of the beauty and wellness sector by infusing fresh ideas into her work, which are setting a benchmark. Richa Agarwal, ace beauty & makeover expert always believed to make a career in the field of makeovers and beauty and this confidence led her to sell off her property and launch her own independent venture in Chandigarh. It is no wonder that she is seen as a pioneer in North India now as she did this at a time when the concept of visiting a wellness spa was a foreign concept for the people of Chandigarh and today with her exceptional work and credentials she has made her brand a roaring success with a lavish tally of spa, salon and makeovers. Her portfolio also boasts of a Makeover and Beauty Academy through which she is taking several initiatives to train aspiring women, beauty professionals. 
During our insightful conversation with her, this tenacious woman shared her mantra for success with us along with vivid issues for women she finds burning in her field. 
Q. Given that you are playing multiple roles, our first question for you would be how do you manage your work-life balance and responsibilities?
Work is my passion, Despite being overburdened with work and commitments, every effort is made by me to ensure that I maintain a good balance between work and personal life. I believe in proper planning, prioritizing, and then executing. This makes me win half the marathon. Also, I believe, its not feasible to be perfect but strike a balance that justifies our roles on the work and home front. 
Q. As a woman, do you think there are any pressing issues you are facing in your field of work or in society that need top priority in the current environment in which we live?
Many men and some women think that females spend a lot of time and effort on beauty; it is easy for a woman to become a successful entrepreneur in this industry. This is not true because many multinational brands are at play, and just like any other industry, it is equally competitive. Moreover, even the female-centric beauty industry is mostly dominated by male entrepreneurs. It is very common for female entrepreneurs not to be taken seriously initially, even in the beauty and wellness industry. Many sharks are waiting for you to steal your idea and damage your creativity. Another disturbing trend I observed in the advertisements for beauty and wellness brands is the objectification of women, unrealistic images of beauty, wrong misconceptions being promoted about beauty which has resulted in anxiety, low self-esteem, and low self- confidence in many women. As a woman entrepreneur in the same industry, we have taken up many initiatives and broken several mythis, we promote the concept that Be beautiful from inside out, we are trying to change several wrong trends and mindsets.
Q. Though we are all born imperfect, we strive for perfection, especially in the way we look. It has become the norm to see advertisements for weight loss on TV or social media with tips and tricks on how to get zero size figure or perfect abs etc, or that perfect beach body, this has led to an increase in Body-Shaming too, your thoughts?
Beauty lies within your mind. If you feel comfortable in what you are wearing and are confident with your looks, you are looking great already. It depends on your shape or weight; it depends on what you choose. Developing a perfect body and staying fit is a great idea when you choose it. It becomes a punishment when society imposes it on you. Staying healthy is important, but with the rise of digital media, many people started opting for it under peer pressure. Such people are the reason why we see an increase in body-shaming than ever. I  think the way of marketing should change a little bit where they can teach people the real meaning of beauty and fitness, not the size zero figure, body and bright skin tones.
Q. How do people perceive women entrepreneurs in the beauty and wellness industry if she does not fit the social or male definition of being Beautiful?

With the long patriarchal thinking, not only men but women have also started believing in the 'male definition of beauty;, making them feel insecure about how they look in their eyes. So, if a woman with a dark skin tone or oversize shape starts as an entrepreneur, getting attention to landing investors becomes a really hard deal. As an entrepreneur, they expect to look picture perfect all the time, which is an unnecessary burden on them I believe. Being fit, healthy, good-looking, well-groomed is more important than fitting in that male definition of beauty. 
Q. What are some of the major problems in the beauty and wellness sector, and as a woman, how are you planning to deal with them?
There are many problems to discuss, but the biggest two would be the Greenwashing and Marketing Myths. Greenwashing occurs when a brand spends more money marketing their products as environmentally friendly while spending the same to meet these qualifications. I would definitely like to take the other route to contribute to a healthier and greener future. Talking about marketing myths, this is where many Bloggers, YouTubers, beauty magazines, Social influencers, and many companies are responsible for spreading those myths. Unless you have a medical background or are extremely knowledgeable in beauty and health, the myths are hard to debunk, and you might fall into their trap. With the creation of a knowledge base by proven industry experts, I would try to encounter this issue in the future.