"Empower India's weavers and workers to embrace sustainability": Reynu Taandon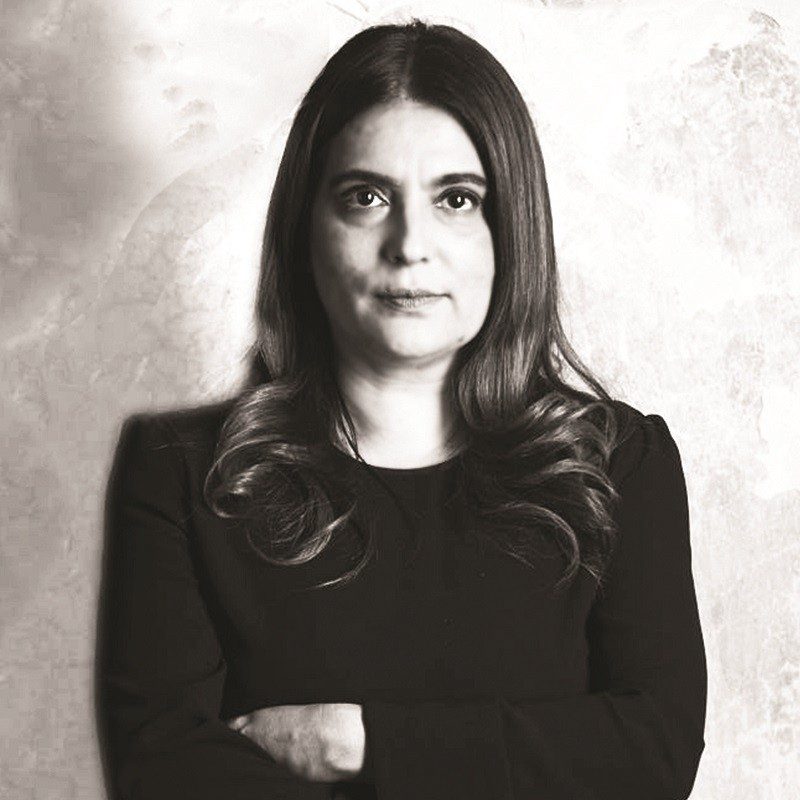 Reynu Taandon embraces sustainable, ethical, conscious, and mindful practices since the inception of her fashion label 'Mynah' and
hasn't ventured away from incorporating the values since.
Unlike many designers who are getting hyperbolic in their branding gimmick as far as sustainability in fashion is concerned. Reynu has embraced the concept of sustainability with the aim to incorporate all its characteristics in every form.

The designer has taken the concept one step ahead and extended a humane approach to it. " I have been working on the concept since the beginning, it's only now that you can see everyone creating such fashion brouhaha about sustainability. And why to limit it to fashion only I believe that mindfulness and sustainability should be applied towards sustaining the Indian craftsmanship and creativity of Indian weavers and employees too", Says Reynu Taandon.

Her belief resonated and reflected perspicuously when she took an altruistic approach by being empathetic towards her employees and their sustenance during the pandemic phase. She truly led by example.

For this innovator, Faith is bigger than fear and her faith in her creativity and God has kept her spirit alive during tough times.

Barkha Arora, Editor, High On Persona Magazine, and Highonpersona.com had the pleasure to talk to Reynu Taandon, on wide and diverse issues ranging from fashion to her passion for travel, movies, and sustainability.

Q. How did you use the time spent in lockdown?
This was a very challenging time for everyone, however, I used the time creatively and learn many new things, including digital marketing which is very helpful in the current context.
Q. Keeping the present situation in mind, How are you using technology to suit yourself? 
Like you and me, we are on zoom right now, otherwise, we would always think about fixing meetings, visiting, and sitting for tv interviews. This is new to us, the same way video consultation is very popular too. With this method, we have widened our network and reach. Digitally we have a wider and better scope to reach out to a larger no of people. We are constantly developing technology, which is moving the fashion industry into a more efficient and creative future.
The initiative of 1st ever digital couture week by FDCI was the way to change how each one of us is experiencing fashion. This way I am sure that we can take part in annual events without compromising on anyone's safety and wellbeing.
It is very important Barkha, what happens ( Yaa to hum ghar baithey rehtey aur sochtey rehtey ) this time we can't do, will it happen or not happen, should we make new collection or not, would people come or not or this is the only way but it was quite a challenge to create a new collection, but we were determined and inspired and went ahead, and in the end everyone was happy.

Q. So which part of technology are you going to retain?  
Well zoom calls and video calling for sure, that will be the first thing, because it has given completely different sales in my company. I have been able to show customized designs to buyers. In fact, FDCI is also teaching us to make a film, visually it's a significant experience. Many times we have pieces ready with us and want to showcase them but shows are annual so we have to wait for the time when we get to showcase them. But now we go for digital showcasing, and the day we have a few pieces ready we can show them to the world. Besides that E-Commerce is something I would like to go with, I am getting my site developed too which is proving to be another wonderful experience; I am getting a significant response and people are responding to us, hence I will not let it go off.

Q. Low key and intimate weddings have taken over big fat Indian weddings now with a few guests, and hosts are not spending money on related fields like catering, decor, etc, do you think funds are being diverted towards jewelry and clothes more now? What is your opinion?
I tell you what happens is genuine; it is true, but only brides, friends, and family are coming to buy clothes but the random clients who go for bulk buying for series of weddings they have to attend are not coming. Yes, I agree that big fat weddings are not happening but I know so many hotels that are booked, if not for a wedding with 2000 people but 50 and now as a limit of 100 guests is allowed too. For my recent collection, I could only design clothes for brides, sisters, and mothers, keeping them in mind I have created my new collection.
Q. Your observation on the plight of weavers?
I must tell you that many weavers were doing chanderi for us, from MP and Banaras. They don't have laborers, or they are out of stock and don't have money to recreate new things. Time has been very tough for them. Many times I wish we could send them extra funds.
Q. How fruitful the role of the Government has been proved towards improving the situation of weavers?
I got to know from some weavers I know they got help in the form of a little amount of money, but that was not adequate for them to sustain the people working under them, but at least they got some money. The situation was very tricky, sudden, and complex, and would have been difficult for the government also to contain the effects that we're seeing on a vast scale. I think in place of a paltry amount of money they should have provided means to generate passion and work which could rotate for everyone down the line for them.
Q. What does sustainability mean to Reynu Taandon?
Well, it's been there for a long time. I have been using the concept since the inception of my brand. But now all of a sudden a lot of brouhahas are being created and word is being overused. For me saving fabric from getting waste, recycling, upcycling to create innovation means good use of the concept. And I completely believe that one should also work towards sustaining the work of weavers and promote weavers and workers from India than getting the fabric from other countries or importing the fabric and motifs. Promote and sustain Indian weavers, handloom, fabric, and the organic form, which is a genuine sense, will encourage sustainability. All this enhanced profitability too.
Q. So what changes do you envision? 
Technology should be the most integral part of the fashion sector now, mainly 3d print, virtual shows, video conferencing and different ways of technology are helping designers to enhance the reach of their creativity and designs. Like I can anytime connect with my buyers and clients and make customized designs for them keeping their taste and preferences in mind, I show them the work virtually. And for this, I have to thank FDCI for organizing the digital and virtual show and allowing us to create a new collection and showcase it virtually. The response was overwhelming.
Q. As the focus for brides is shifting towards a photogenic look, what kind of change are you incorporating in your collection?
See, I tell you from my experience, for brides, this remains the most important day of their life. I had brides who do not want to compromise on the look of their designs and wanted to wear traditional lehngas and attire in vibrant colors; I am sharing the experience of my 30 brides. I had a bride whose wedding took place in a Gurudwara; she asked me to keep the color little light according to the daytime of the wedding, but she wore the same lehenga Rakulpreet wore for me in my show. Brides tell me we don't want to tell our generations when they are seeing my wedding album we got married in pandemic time and compromised on the look. We want to wear the same lehenga we would wear as every bride would. From makeup, hair, the jewelry they don't want to compromise on their looks.

Q. So other than Rakulpreet who from Bollywood has looked beautiful in your designs, who according to you is most ideal to carry our designs?
All of them are beautiful and would look great in my designs. Kareena Kapoor recently wore my lehenga she looked very pretty in that, even in contemporary Tapsee Pannu looked lovely. She has such beautiful curly hair. then Dipika too looked gorgeous, all of them look exquisite.
Q. Fashion forecast you would make for the forthcoming season?
I believe in the trend that whatever you wear, carry it with 100 percent confidence. Some brides are wearing gold, pink, or even grey but they carry it beautifully. The forecast will be Fuschia, red, deep red, baby pink, onion pink, blush pink will be my colors. Otherwise, all colors look beautiful, it depends on our jewelry and complexion too.
Q. Any fashion style you would ask to avoid?
The only thing l would advise is to go for comfortable, light clothes that are washed and worn types. Keeping the pandemic situation in mind, we have to wear something which is easy to maintain and does not need dry cleaning.
Q. How does your day flow, and what all do you do in the day?
See I am very simple and hard-working, I start with my morning with a walk, yoga or meditation, I take lunch with family as my factory is close to my house, dinner is with family and at night I like to watch nice movies of Julia Roberts types good movies as a stress buster.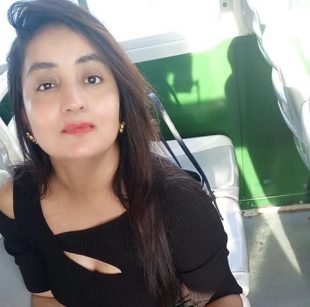 She has been there and done that. After graduating from Delhi University, she completed her diploma in Journalism from Bhartiya Vidya Bhawan, Delhi. Down the line, she completed her internship with National Herald Newspaper successfully,, and went on to Join Mainline Business daily, Business Standard. She also dabbled in image management and brand consultancy. She is a prolific writer on lifestyle entertainment, branding, lifestyle, travel, and politics.
Contact her at [email protected]