MONSOON SKIN & HAIR CARE: MUST HAVE ESSENTIALS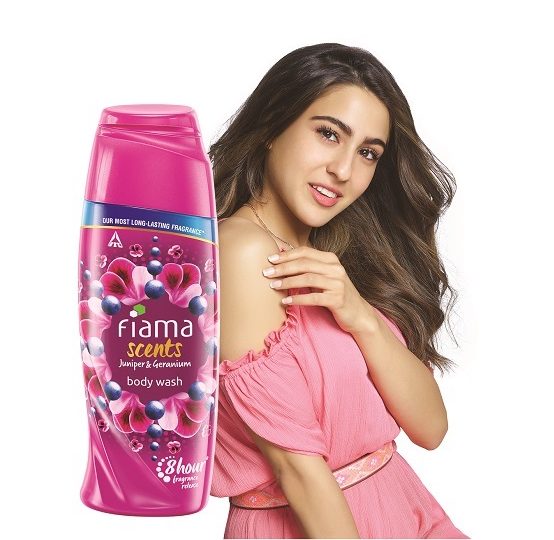 Whenever it rains, we have sticky skin, humidity, and dehydration problems. There are breakouts, bacterial infections, and dullness on the skin. In general, people are always looking for expensive, hyped-up products, but that doesn't always work when they don't deliver. Listed below are our must-have Monsoon essentials that are pocket-friendly and must be used. As well as being suitable for the monsoon, they also have a number of skin-benefitting properties.
CHOOSE ANTIBACTERIAL PRODUCTS MADE FROM NATURAL INGREDIENTS
During this time of year, it is recommended to purchase products containing antibacterial and anti-inflammatory properties. Neem and Aloe Vera contain active natural constituents that protect against fungal infections, nourish and soothe, and provide protection from pollutants and germs. These products are essential because they are non-greasy, light, and hydrating. Adding neem and aloe vera to your bathing routine will help you maintain seamless skin. The Vevel Neem Oil Body Wash perfectly suits your monsoon bathing needs. It is dermatologically tested and suitable for all skin types.
View this post on Instagram
COMBINING THE BENEFITS OF MENTHOL AND MAGNOLIA
The humidity and constant itching cause your skin to sweat profusely and to always be itchy. Choose a body wash that has a lingering smell and cools the skin. ITC Fiama Menthol and Magnolia cooling shower gel provide similar benefits. It will bring down your body temperature by 3 degrees and refresh your skin while cleansing it. You'll be amazed by the results this bottle offers to soothe your skin during the monsoon.
PROTECT YOUR SCALP FROM THE BAD EFFECTS OF THE SEASON
Hair fall, dandruff, and sticky scalp are some of the most common monsoon problems. To tackle this issue, add the goodness of a vegan product to your hair care regime. The Vegan Brand Plum begins the ritual with a basic, yet powerful hair care routine. A sulphur rich onion extract in plum onion and biotin hair fall control shampoo promotes hair growth, improves texture, and prevents hair thinning. Additionally, biotin prevents hair loss in addition to improving hair texture. Split ends are addressed by the shampoo's D-panthenol.
There is another product Plum Onion and Bhringraj hair growth oil which contains goodness of ancient Indian science to strengthen hair at the roots, it contains curry leaf oil which helps form new hair follicles, this product also contains amla oil and bhringraj oil to promote hair density and growth. Furthermore, the combo comes with a comb applicator that makes application easy and efficient.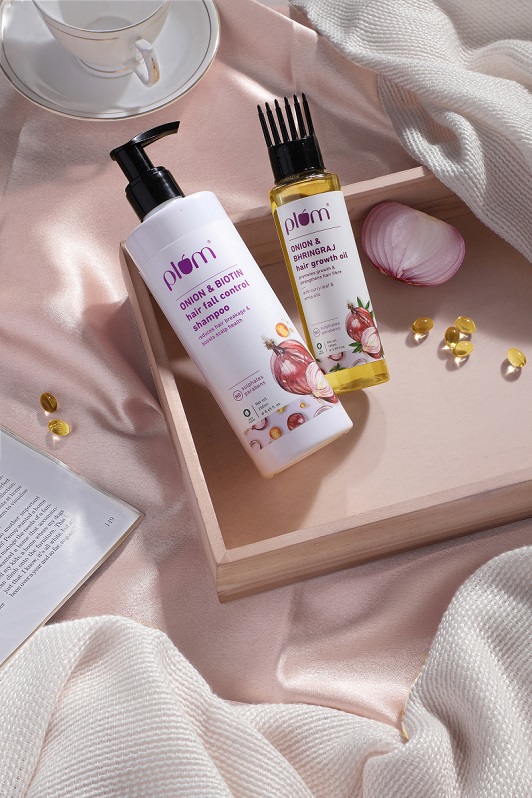 KEEP YOUR SKIN HYDRATED DURING THE MONSOON 
As a solution to monsoon skin problems like skin dehydration and dullness, CITTA offers the Pure Rose Water Mist. This mist utilizes English Tea Roses and Aqua to replenish the moisture and hydration of the skin. The finest roses are sourced from Kannauj, a city well known for producing perfumes. This natural and refreshing mist contains pure rose water. It is known that natural fragrances have a long-lasting soothing effect on the skin. Aside from providing refreshing relief from the scorching summer heat, the mist is also antibacterial. The range also includes Hydrating Mist with Rose and Aloe vera. The Rose water and pure Aloe Vera leaf extracts are included in the Citta Hydrating Mist. It has the cooling effect of aloe vera and has an amazing fragrance. Roses have a wonderful scent that soothes the skin. No chemicals are contained in the mist. Only natural ingredients are used in this, no fragrances or chemicals.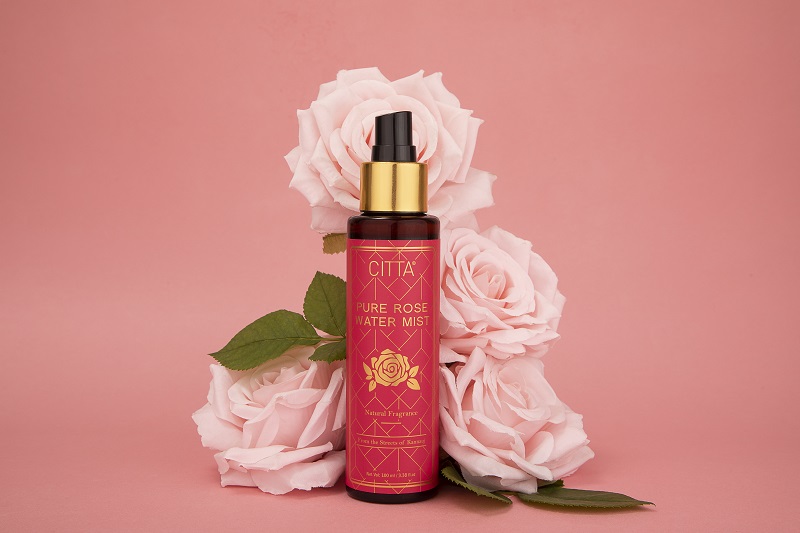 DEFEND AGAINST SKIN RASHES & ITCHING
Abzorb Anti Fungal topical Dusting Powder provides the most effective solution for excess moisture on the skin that causes heat or rashes, which is very common during monsoon season. With its proven ability to treat local fungal infections, this antifungal has been tested and proven to be effective. Aside from absorbing sweat, it prevents fungal infections and reduces itching and rashes.
View this post on Instagram
FOR HEALTH OF SENSITIVE SCALP IN MONSOON
Sebamed everyday shampoo is a soap-free shampoo that gently cleanses
Hair and scalp. Whenever you experience acute hair fall, dandruff, or itching in the rainy season, you can use this product. You can add shine and volume to your hair by using shampoo with ultra mild ingredients. In addition to protecting your hair and scalp's natural protective barrier, the botanically based shampoo is excellent for sensitive scalps. There are no chemicals in Sebamed and its free from parabens, paraffin, propylene glycol and Phthalates.
View this post on Instagram
AJAY is a successful entrepreneur, tech savy, and ardent traveller , he is a multifaceted personality. He has travelled to various domestic and international destinations and is an engineer by education. He is on the panel of High on Persona Magazine with a specific intention of advising to guide us to cater to our readers in holistic manner covering a plethora of subjects , He has penchant for writing and loves to write on technology. Email: [email protected]