Cannes Film Festival 2023: These Indian Divas slayed it at Cannes – A look back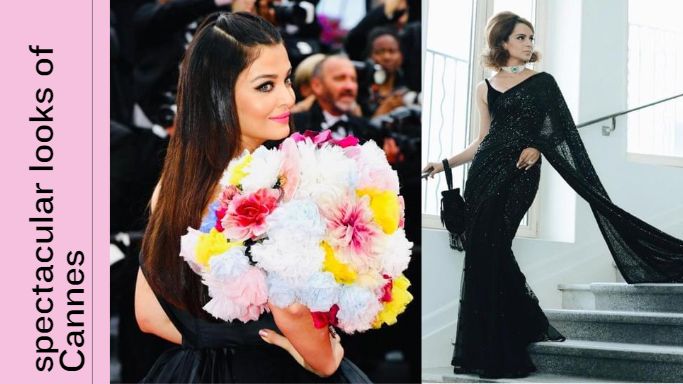 Among the Indian celebrities who attended Cannes Film Festival in the past, these celebrities exhibited the most spectacular fashion choices
Seeing the most stylish celeb looks at Cannes is always a delight, and Indian celebrities have always gone that extra mile to look picture perfect while they make appearances at Cannes Film Festival. Their looks prove that fashion knows no boundaries and provide the right source of inspiration! However, many times the basic ideas are overlooked despite huge teams of stylists working on these looks. And in the end, all of this culminates in celebrities getting trolled by their fans. This means that ultimately, celebrities themselves have to take responsibility for the looks they choose and the way they present themselves. They should be mindful of the fact that their fans are watching and how their fashion choices can be interpreted.
However, we are going to mention today about some of the most stylish and elegant looks worn by Indian celebrities at Cannes. From minimalistic pieces to extravagant and bold designs, these looks pushed the boundaries of fashion, making a statement that resonated among many. These outfits showcased the finest of fashion and culture, and set a trend for others to follow. They embodied the idea that fashion can be fun and daring, yet timeless and sophisticated. And Indian Divas slayed it at Cannes in the past.
The following is a compilation of Indian celebrities' most spectacular looks from past Cannes shows.
The custom Sabyasachi sari Deepika Padukone wore on the red carpet was not only a nod to her roots but also a statement of elegance and sophistication. The sari was inspired by the Bengal tiger, with the black and gold stripes perfectly representing the majestic animal. The addition of intricate embellishments added a touch of glamour to the already stunning garment. Deepika's choice to wear traditional attire at an internationally acclaimed event highlights the growing appreciation and recognition of Indian fashion in the global arena. However, these are the looks that remain elegant and most praiseworthy.
View this post on Instagram
In a custom Dolce & Gabbana gown, actress Aishwarya Rai Bachchan made headlines as one of the most popular Indians at Cannes as she walked the red carpet in one of the most talked about outfits at the festival. For another walk at Cannes the actor's pink Valentino monochrome look also beca,e one of the most riveting power dress moments there.
View this post on Instagram
As part of the red-carpet preview of Tom Cruise's Topgun-Maverick, actress Pooja Hegde made her Cannes debut wearing a dramatic feather gown as she walked down the red carpet. She joined the many Indian delegates representing Indian culture, cinema and fashion at the International.
Drawing attention to the star's sartorial choices, Hegde's feathers gown instantly became the talk of the town, catapulting her to global fame. Through this single, daring fashion choice, Hegde's meteoric rise in the celebrity world has proven that staying true to one's own signature style can lead to remarkable success.
View this post on Instagram
Tamannaah Bhatia made her Cannes Film Festival debut joining the Indian delegation. In a body-hugging ensemble by Gauri & Nainika, Bhatia created high octane style. An elaborate trail and plunging neckline elevated the look of the black and white duchess satin gown.
View this post on Instagram
Ever since her debut at the Cannes Film Festival in 2029 actor Hina khan has been constantly serving noteworthy fashion moments. Khan was seen in a custom Rami Al Ali dress posing near the French Riviera, and we simply loved this look.
View this post on Instagram
Roberto Cavalli gown with a thigh-high slit and hammered Chopard earrings marked Priyanka Chopra's Cannes Film Festival debut. She wore a ruffled off-shoulder Georges Hobeika gown and a ponytail for the second walk, and we have already said that Priyanka is on-point with her looks always.
View this post on Instagram
In 2019, Diana Penty wore a white saree gown that was highly stylish, glamorous, and chic, highlighting Indian ethnicity and charm.
View this post on Instagram
Kangana Ranout's black sequined saree designed by Sabyasachi Mukherjee at Cannes in 2018 remains an awe-inspiring look. And the Golden Kanjeevaram Saree from Madhurya Creations along with corset by Falgunishane Peacock was an amalgamation of Indian Charm juxtaposed with western style. Both her looks sere loved by Fashionistas and fans.
View this post on Instagram
Sonam Kapoor Ahuja surprised her fans by forgoing her usual red-carpet choice of a ballgown during Cannes Film Festival 2019. Instead, the actor picked a custom tuxedo by Ralph & Russo in off-white. It was the dramatic overskirt attached to the jacket that made this look unique. She styled her tuxedo with statement jewellery which stood out.
View this post on Instagram
https://www.highonpersona.com/bollywood-actors-remain-ahead-of-the-curve-in-acing-their-suit-looks/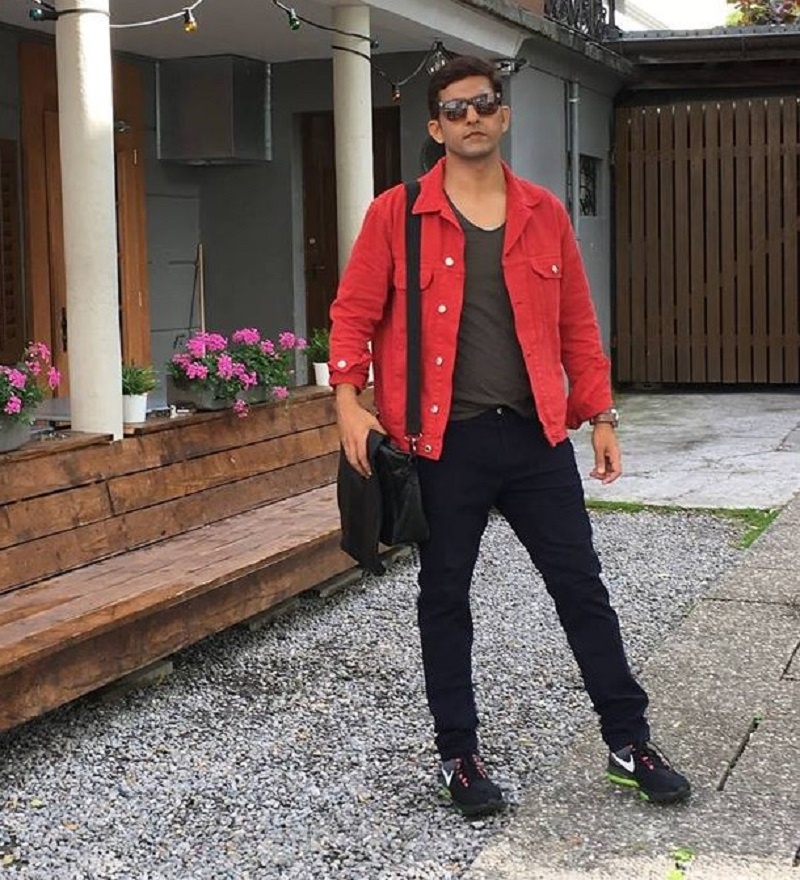 Vijay is an entropic traveller who keeps himself abreast with the developments in every nook and cranny of the world. He is a treasure trove of information about unexplored destinations and happenings in various parts of the world. He is connoisseur of fashion and trends and keeps a tab on practically all the leading designers and fashion houses of the world. Styling for fashion shoots and magazines remains his forte. He has vast experience in fashion shoots and events and exceptional grasp over the language and has written extensively on fashion, travel and style trends etc. He makes an immensely valuable contribution to HOP.
Email: [email protected]