Budget 2022: Ed Tech Startups are expected to receive a new lease of life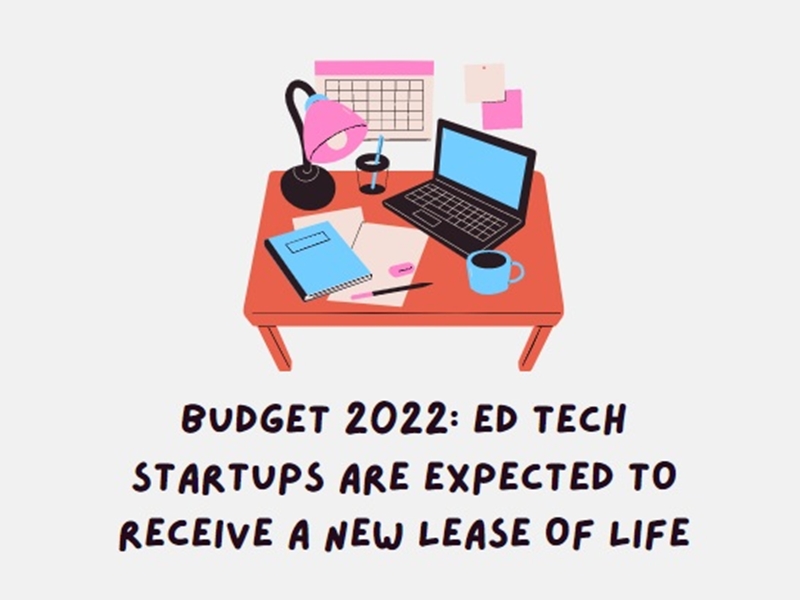 Rendezvous with Vimal Daga, Technology Expert & Founder IIEC
'The year 2022 has brought new horizons for the Indian start-up ecosystem. When India completes 100 years of independence, startups will play a huge role. There's at least one startup in at least 625 districts across India. Nearly half of India's all startups are in Tier-II or Tier-III cities. It shows that people from all classes are converting their ideas into businesses", Prime Minister Narendra Modi said recently while applauding the efforts of Indian start-ups who are bringing their dreams and ideas to reality. 
Having been inspired by his words, entrepreneurs across the country have a renewed sense of optimism and are looking forward to rapid growth in the future, irrespective of whether they live in metros or small towns. However, there is a lot riding on Budget 2022 and there are a lot of questions hanging in the balance too as startups are anticipating and relying heavily on the government to accelerate growth and assist them in navigating through the challenges posed by pandemics. By talking to Vimal Daga, Technology Genious and Founder, Indian Innovation and Entrepreneurship Community, a mentor who has helped shape the visions and dreams of many aspiring entrepreneurs, we gathered some insight into what startups from different segments are expecting.
Q. What are your thoughts or opinions about how the startup atmosphere in India has changed since PM Modi spoke about it recently?
The words of the Honourable Prime Minister are working like balms for entrepreneurs who are struggling to realize their startup goals and have been facing hardships and struggle in the wake of the pandemic. Additionally, it has given startups that are moving up the ladder of success more confidence. In either case, startups are pleased. In the last few years, every industry has been suffering. While there has been a surge of startups and homegrown brands entering the market, they have yet to prove themselves. PM's remarks worked as an inspiration in this scenario as their faith had also been shaken during tough times. 
Q. Where do you envision startups in the technology sector moving in 2022, as a technology expert?
Among the hottest technologies in the tech world, today are artificial intelligence, machine learning, cloud computing, and data analytics, and technology is becoming a part of every aspect of our lives. India has embraced technology as their primary business model. In today's world, startups in any sector have to update themselves with digital ways of working and upgrade their operating systems. Although technology makes things far easier for them, it also adds an additional task and burden to them. As technology continues to take over the world and people become more tech-savvy, it is being incorporated into nearly every sector of the economy, from hospitality to health to service, to retail. People were alienated from many technological processes and functions, but they now want to learn and use them. Consequently, its growth in the tech sector will accelerate exponentially in years to come. We mentored many engineering students, and they were tasked with creating technology that would promote social empowerment and mitigate the crisis caused by Covid. With the help of innovation and technology, entrepreneurs in the field of technology have come up with ideas and created technologies that have not only helped solve problems related to agriculture, food, and health but have also empowered people. 
Q. Can you describe some challenges entrepreneurs have faced and some possible solutions you suggest?
Even though a large number of start-ups have been registered, the fact also remains that many small businesses are not being able to flourish to their optimum potential. There is a lot of success in the Indian startup space, but there are a couple of challenges, such as a lack of a strong revenue base that requires infusions of cash flow to remain afloat and bolstering their digital presence by leveraging technology and digital platforms. Since Omnicron has caused the global economy to slow down again, different industries are hoping for some good incentives and entrepreneurs are looking forward to the upcoming budget for relaxation in taxation.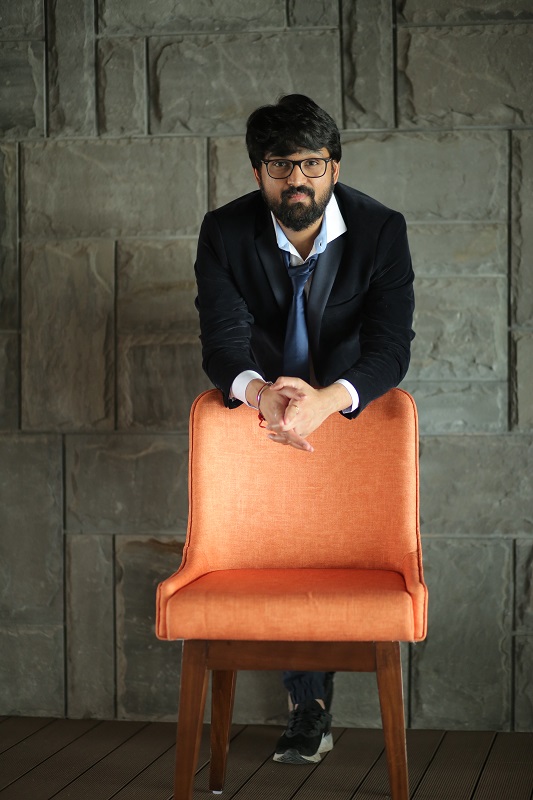 Q. As someone who has worked with startups, what are your thoughts on the challenges faced by startups in different regions, especially those in tier 2 or tier 3 cities or those run by women?
There has been an increase in the number of women launching startups in small cities. Unfortunately, inadequate literacy, skilling, infrastructure and financial support remain significant obstacles in their way to achieving optimum success. These entrepreneurs need to be provided with assistance, knowledge, the right direction, training and mentorship to be successful. As stated by our Prime Minister, the government is focusing attention on three aspects to improve innovation, entrepreneurship, startup ecosystems, and working towards freeing entrepreneurship from government and bureaucratic silos, promoting innovation, and guiding youth innovators. Therefore, this approach needs to be applied in urban areas as well as in rural areas, for women and men alike. 
Q. Would you like to see any additional measures and relief in Budget 2022 for any specific sectors?
In India and around the world, the retail and service industries are experiencing rapid growth, but unfortunately, these sectors suffered immensely during the covid time. Following the pandemic, beauty, salons, hotels, travel, etc, were hit hard. To make matters worse, startups in these sectors are subject to heavy taxes. Losses should be carried forward if there is a mechanism to allow a balance between liabilities and revenues. To stimulate startups that have shown high levels of growth during the Pandemic, the government should expand its funding program. Business owners who have proven their skills deserve financial assistance to improve and invest in technological advancements, training, and skill development. Many start-ups flourish continuously in India because it is a land of opportunities. We have also seen an increase in homegrown and local brands, which I think should be encouraged by providing them the right platform for growth, and awareness should be spread among the masses so that they will buy homegrown products since Make in India should be encouraged. 
Furthermore, technology is at the core of many startups today. For India to become the startup capital of the world, innovators should be rewarded with knowledge, skills, and more exposure to technology to help them prosper further. Furthermore, the government should support new entrants in the technology sector since India has a wealth of talent just waiting to be tapped and discovered. Investors and entrepreneurs can be supported by increasing seed funding and providing tax breaks to help companies breathe easily and grow. Across the country, the educational landscape has changed dramatically over the past few years. Pandemic has altered the way education is viewed. The changes in the sector have opened doors to new opportunities, avenues and unleashed major innovations in e-learning. There should be a stronger focus and need on upgrading, developing, and strengthening the digital infrastructure for the education sector in the in future. In these times of economic difficulty, it would be great if the government lowered the GST rate on ed-tech solutions, which would ensure their future growth, thereby increasing the affordability of online education. The need for digital education in rural areas should also be addressed, and concentrated efforts should be made to reach out to a greater number of students through online education.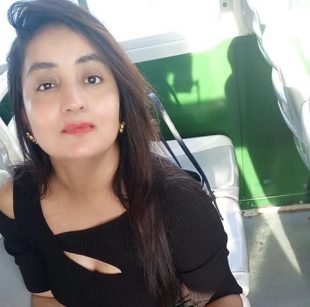 She has been there and done that. After graduating from Delhi University, she completed her diploma in Journalism from Bhartiya Vidya Bhawan, Delhi. Down the line, she completed her internship with National Herald Newspaper successfully,, and went on to Join Mainline Business daily, Business Standard. She also dabbled in image management and brand consultancy. She is a prolific writer on lifestyle entertainment, branding, lifestyle, travel, and politics.
Contact her at [email protected]