Those who love horror combined with comedy will love Bhediya movie
Film Review; Bhediya : Rating: 3.5.
Varun Dhawan took a well-deserved risk with Bhediya movie
If you are watching or planning to watch Varun Dhawan starrer Bhediya movie, chances are you will draw parallels between Jack Nicholson and Hugh Jacman in The Wolf and The Wolverine or Indian actor Rahul Roy for transforming himself into a tiger in Junoon. To this day, we still get goosebumps thinking about their scary transformations. The full moon too has significance in Bhedia, just as it did in The WOLF or JUNOON.
View this post on Instagram
It was definitely a risk for young actor Varun Dhawan to take on such a challenging role, but it was well worth it. It is undeniable that Varun is a flawless performer. His role in Bhediya movie is exceptional and he is incredibly versatile.
This film raises the voice of the Northeast who feel ostracized by the rest of the country for being called Chinese. As the story progresses, Bhasker, an employee of a construction company, is sent to Arunachal Pradesh to build a highway through dense forests.
Along with his cousin, Janardhan aka JD (Abhishek Bannerjee), he is accompanied by a local friend who is from the Northeast, Jomin (Paalin Kabak). Bhaskar and his group use underhand methods to persuade locals and tribals to grant them permission. Bhaskar gets bitten by a wolf during the course of the trio's efforts to persuade tribals to allow the construction of the road.
From that moment onward he begins to transform into a wolf every night. Varun begins to adopt the characteristics and traits of a wolf after he is bitten by the one, like he develops a strong sense of smell, becoming physically stronger and more powerful. Now he starts hunting those who flout the law of the jungle. And all this is depicted with a punch of horror and comedy just like you saw in the movie "Stree".
While watching Bhediya movie, you'll get goosebumps in one scene and laugh out loud in another. Since both movies share similar emotions, you can easily relate to "Stree" even if you are unfamiliar with the director. I really admire his ability to blend two genres – horror and comedy – at the same time, which can be quite challenging, but he managed it so well by Director Amar Kaushik.
As always, Kaushik's direction creates an experience that is incredibly engaging thereby capturing the audience's attention and giving the actors a chance to give their finest performances.
Overall, Bhediya is a Saviour of the jungle, fighting against deforestation and protecting the environment. "Prakriti sey Pragati" is the message that is conveyed in the movie. In the first half of the movie, there were a lot of humorous dialogues and scenes.
In the second half of the movie, when serious issues were discussed, the Bhediya repeatedly attacked people. The punch of humor looked out of place in many scenes. It was humorous in the first half, but intense in the second half and seemed to drag. Even though Kriti Sanon had a very small role, she gave a stellar performance. As always, she looked stunning as well. The pace gets a bit slow in between some scenes in the second half that get seemingly overlong, but Abhishek's comedy and Varun's scenes keep you intrigued.
We thoroughly enjoyed the scenery of Arunachal Pradesh and the beauty of the state depicted in the movie. This was further enhanced due to the 3 D effect of the movie as the movie is released both in 2 D and 3 D formats. Also , for better experience I would suggest 3 D over 2 D . It makes you feel as if you are sitting in the lap of nature, touching birds, watching animals, seeing snakes .Ishnu Bhattacharjee deserves special mention for capturing the dense forests of Ziro in Arunachal Pradesh with his cinematography.
The visual appeal of Bhediya film complements the beauty of Northeast India and its landscapes perfectly. Indian cinema's finest VFX and special effects are featured in this film. I would like to mention that Indian cinema has made significant strides in technology, but it is being compromised on edgy content.
Movie Bhediya stars Varun Dhawan, Kriti Sanon, Abhishek Bannerjee and Deepak Dobriyal, among others. Varun looks great, acts incredibly well impeccable comic timing and dances well, specially we loved watching him in song Jungle.
Abhishek Bannerjee is brilliant and hilarious with his comic timing. Debutant Paalin Kabak as Varun's Northeastern friend Jomin is decent and has great chemistry with others. As Panda, Deepak Dobriyal is exceptional. From his first scene to the end he keeps the audience hooked with every dialogue. He taunts yet makes you laugh in local language.
Dialogues are deep, relevant, and hilarious. Niren Bhatt's story and witty writing make for a fascinating watch. Sachin-Jigar's music was entrancing and foot tapping, especially Jungle Mein Kaand is catchy for its fast beat, Baaki Sab Theek is quirky with rap.
https://www.highonpersona.com/paul-feig-eats-breathes-lives-arts-aesthetics/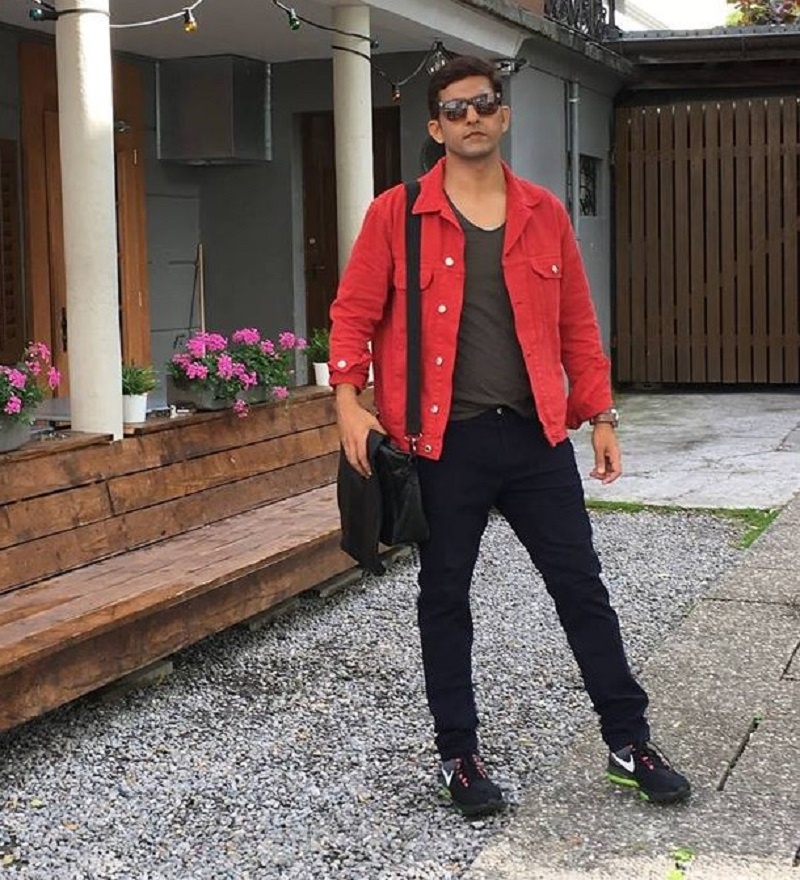 Vijay is an entropic traveller who keeps himself abreast with the developments in every nook and cranny of the world. He is a treasure trove of information about unexplored destinations and happenings in various parts of the world. He is connoisseur of fashion and trends and keeps a tab on practically all the leading designers and fashion houses of the world. Styling for fashion shoots and magazines remains his forte. He has vast experience in fashion shoots and events and exceptional grasp over the language and has written extensively on fashion, travel and style trends etc. He makes an immensely valuable contribution to HOP.
Email: [email protected]