As part of her promotional tour for the film, Shraddha Kapoor visited Pink City Jaipur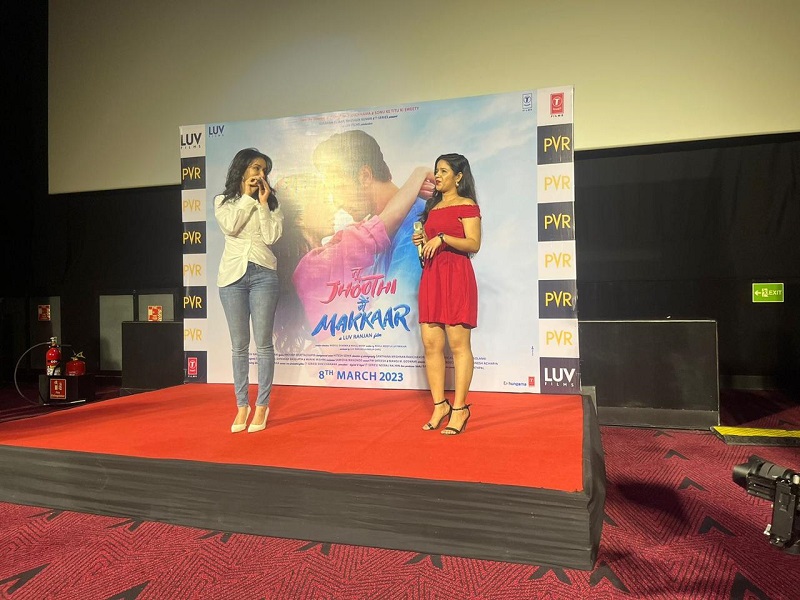 The promotions of Ranbir Kapoor and Shraddha Kapoor starrer "Tu Jhoothi Mein Makkar' are at full throttle. To further promote the film, the star cast of "Tu Jhoothi Mein Makkar" has been travelling to various cities and recently made a stop in this picturesque city. The lead actors have been attending press conferences, interviews and meeting fans to spread the word about the film and have been greeted with love and appreciation everywhere they go.
This journey of promotion has been successful so far, as the movie has gained positive reviews and strong word-of-mouth, helping it gain traction amongst the audience.
The makers of the movie have scheduled promotional activities with the lead actress of the film in different cities, due to which everyone's favorite 'Jhooti ' Shraddha made apearance in pink city. Having the star of the film appearing in cities around the country allows them to reach a much wider audience and to generate excitement for the film.
View this post on Instagram
The Pink City of Rajasthan, Jaipur, was the venue for her film promotion today. Shraddha has also been promoting the film vigorously in Pune, Indore, and Ahmedabad before this. For the first time, Ranbir and Shraddha will appear together on screen in "Tu Jhoothi Main Makkar". The movie has been gaining a lot of attention due to its unique story and the lead pair. It is expected to be a hit with audiences, and the promotional tour is helping to build up hype for the movie.
From the trailers to now, the rest of the songs of the film have also worked their magic. Fans are sharing the reels on the recently released song of the film "Show Me The Thumka". The song has become an instant hit and the catchy tune and lyrics are also making this song popular on social media platforms.
Director Luv Ranjan is behind Tu Jhoothi Main Makkar. Produced by Luv Ranjan and Ankur Garg of Luv Films, and presented by Gulshan Kumar and Bhushan Kumar of T-Series. On 8th March 2023, the film will be released worldwide on Holi