A SATIATING FEAST FOR FANS OF 'KULCHA'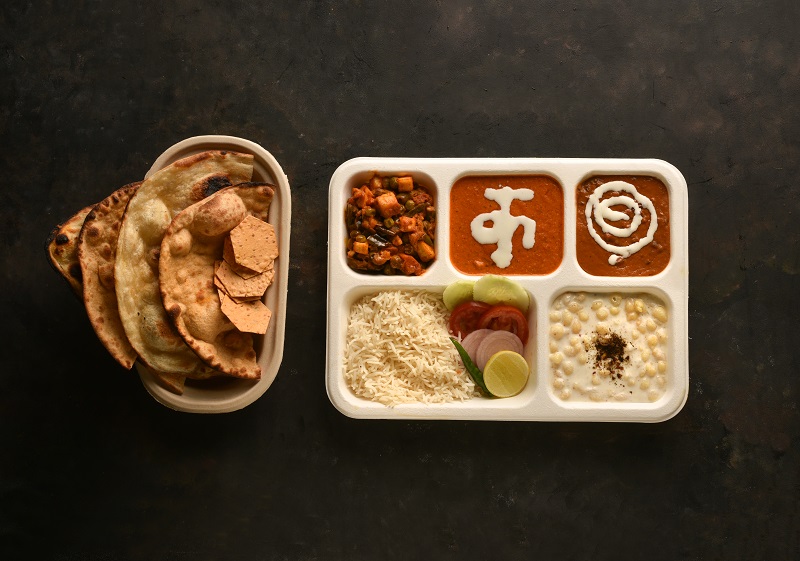 Review : क Se Kulcha, DLF Mall of India, Noida.
No matter how many calories I consumed, I couldn't resist the temptation for savory, spicy, and zesty foods on a rainy Sunday. And K Se Kulcha was  surely a logical choice since I was at the Noida shopping mall. Moreover, word-of-mouth recommendations also convinced me that this would be an ideal place to visit on a rainy day, so I found myself in the right mood, at the right place, at the right time.
Just thinking about the spicy chaat and samosa on the menu, along with the crispy Amritsari Kulcha made me walk faster in the mall. Even when the Amritsari kulchas are served without Chana and only with white butter, I thoroughly enjoy them with pickles and chaas or tea.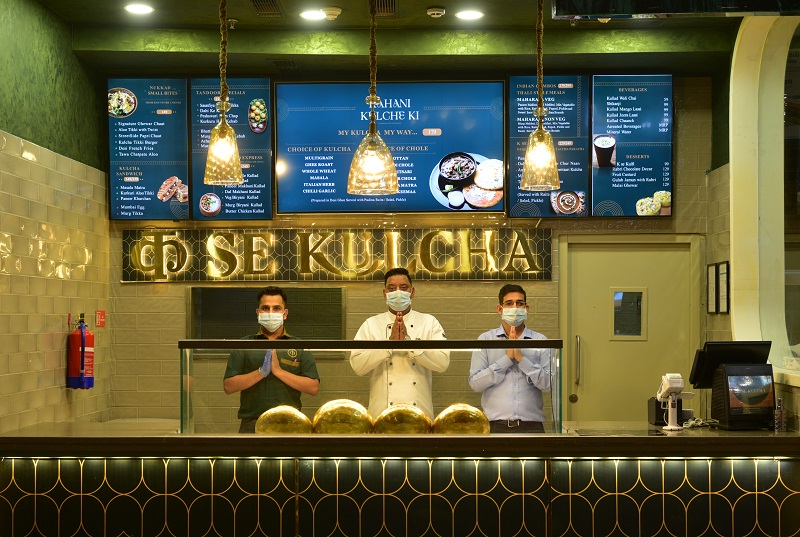 Whenever I travel to Chandigarh or Jaipur by car, I try these kind of Amritsari Kulchas several times. The ones at Haweli or Kings, these highway eateries for that matter, deserve a special mention. I think this dish is versatile and makes for an ideal main course or substitute snacking option for some filling snacks. Depending on the time of day and of course your appetite, you can enjoy them with or without chickpeas at any time of the day.
They can be served for breakfast, lunch, dinner, or as a snack. Coming back to K Se Kulcha, I was told they offered innumerable choices of Tandoori kulchas
, so I was eager to try some. Due to the fact that I had a large group of friends with me at the time, I thought this was a great idea.
In spite of the availability of countless healthy and delicious food options we get these days, the bond between Indian palates and kulchas remains as strong as ever.
View this post on Instagram
In spite of the fact that Indian taste buds are evolving at an accelerated rate, and people are more willing to experiment with and try various cuisine, be it Continental, Italian or Japanese, somewhere inside we tend to return to Indian delicacies after a while. In a state of gluttony after eating European, Japanese Sushi, Spanish paella, and Italian for such a long time, I felt compelled to eat buttery Amritsari bheega kulcha and chickpeas. As much as we were looking forward to enjoying kulchas at the venue, we couldn't resist the temptation to sample the enormous array of lip-smacking chaat like Aloo Tikki served with tamarind and mint chutney as well.
As it was a rainy day, the gang of girls also wanted to try dahi bhallas and papdi chats. These were served with chilled and tangy water to make it taste even better. It had a pleasant balance between sweet and tangy flavors which made it very enjoyable to eat. Puchkas and batasee can taste delicious thanks to the golgappa water.
View this post on Instagram
We felt that this was the most appropriate way to begin our food expedition. As we saw people eating hara bhara kebabs and Dahee key kebabs that looked mouthwatering and succulent, we succumbed to temptation and ordered one of each. However, since we were five, we all tasted the kebabs together. To satisfy your taste buds, I recommend Kesar Paneer Tikka and Bhutte Ke Kebab. The Paneer Tikka was delicious, tender, and perfectly marinated and roasted, and the corn kebab was soft and melt-in-your-mouth, with a mild taste of bhutaa.
The journey had just begun for us, so we began with kulchas as the main course. A Bheege Amritsar Kulcha served with spicy chana and chatpata chana was what I preferred the most. There were also 10 different types of stuffed kulchas here, including aloo stuffed kulchas with black daal and choley.
Due to my fitness concerns, I also ordered multigrain kulcha and whole wheat kulcha. With this kind of variety, it was clear that this place cared about fitness-conscious foodies like me too.   In addition, I was served herb cheese kulcha, which I had heard was a favorite with kids. Then came the ghee roast kulcha, mirchi masala kulcha, and chilli garlic kulcha. With ghee, chutney, and chanaa, these kulchas were crunchy and tasted delicious. The Chilli Garlic Kulcha was my favorite.
View this post on Instagram
It was spicy enough to match my mood and the distinct garlic flavor enhanced the Kulcha's flavor. The Bheega Kulcha was yet another dish I enjoyed tasting. It is a street food from Amritsar where kulcha is dipped in chola or gravy and spicy red onions are added. To say the least, the chanas were finger-licking good. Another dish on the menu was Kulcha Tikki Burger. This was a desi twist to the burger that we usually eat. However, this burger was definitely better than its counterpart due to the roasted kulcha and crunchy tikki, sauteed onion rings and mint chutney stuffed inside. And may I say the roasted kulcha did the trick. This was cheat meal day for me after all, and I didn't want to regret not eating enough later.
Additionally, the place serves chaats like Tawa Aloo Chaat and Samosa Chole Chaat, which are savory, spicy and zesty. The crispy samosa here was accompanied by chickpea curry, chutneys, yogurt, spices, and pomegranate juice. By this point our taste buds and stomach said it was time to stop eating but as a bonus, we also tried Bhel Puri. The culinary adventure at this joint made me want to return to enjoy an array of Indian chaats and kulchas under one roof again. Keep up the good work, k se kulcha.
View this post on Instagram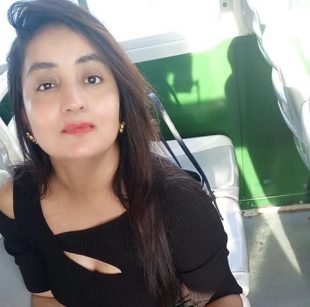 She has been there and done that. After graduating from Delhi University, she completed her diploma in Journalism from Bhartiya Vidya Bhawan, Delhi. Down the line, she completed her internship with National Herald Newspaper successfully,, and went on to Join Mainline Business daily, Business Standard. She also dabbled in image management and brand consultancy. She is a prolific writer on lifestyle entertainment, branding, lifestyle, travel, and politics.
Contact her at [email protected]