Women's Day 2022: Importance of maintaining a good work-life balance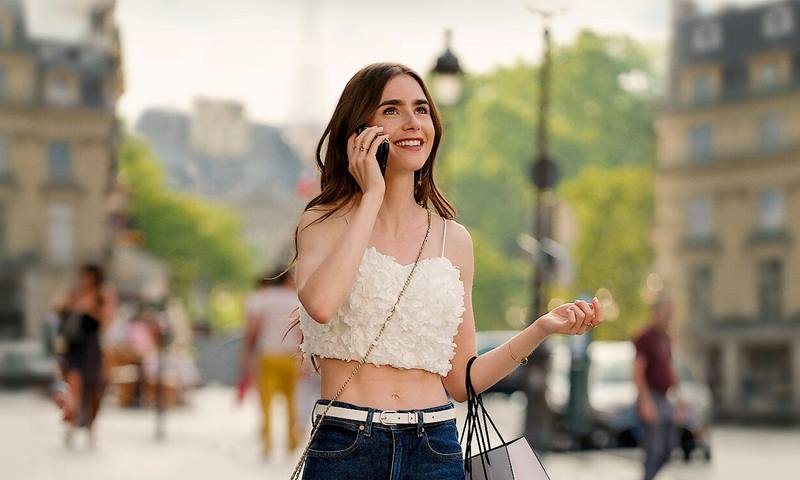 Even though Shobana Mahansaria has faced many obstacles in her personal life, she has bounced back from them and has not let any of the challenges stop her from succeeding. Apart from finding her faith in the art of massages and how it can affect one's well-being profoundly, she found that the practice itself was incredibly healing for her too. Her business journey started with a Thai massage center, Aromathai Spa, and has since grown into a chain of 23 centers in 6 cities. During an interaction with High on Persona, this successful woman discussed both her professional and personal challenges, as well as the issues pertinent to women. 
Acceptance of ME was the biggest challenge
Reaching heights is always followed by challenges as without challenges, there is no real success that we attain. For me, challenges began with the most common challenge, i.e. acceptance of me, especially being a woman and that too as a pioneer in the field of wellness and education. Also having physiological challenges, to even be acknowledged as a professional in my field was very challenging. I always tried to make sure that I worked hard towards my goals, however, it was never easy and the people around me always made sure to let me know that the path wouldn't be easy. As for overcoming these challenges, I just made sure to dress up my best and make sure to show up no matter how difficult the situation is, as I firmly believe that, to even inculcate the basic value of having a fighting spirit and being a leader it is important to even show the same qualities and educate those around us in the same way that we have been educated. It is important to always hold onto our self-confidence and remind ourselves to "Never Give Up"
Ethics are hardly enforced in most workplaces 
The work ethics for us women in this society is hardly present, and if present they are hardly enforced. The work culture too, is often not very positive for all the women out there. Statistics show that women of India only account for 19.9% of the total workforce of India, whereas men account for the remaining percentage. Women are often faced with many workplace-related obstacles that make it very difficult for them to reach the top, or even consider the epitome of success as something they can achieve. It is extremely important that we encourage all the women around us to find their own footing and empower them to feel confident enough to soar greater heights. With proper encouragement and empowerment, I am very sure that we can encourage more women in the workplace and see just how far we as a country reach.
I have always maintained a good work-life balance
Having been in the field for so many years, and having the privilege to work with so many women in all my vertices, I have heard my share of issues with maintaining a work-life balance. Many of my colleagues have mentioned that they face issues in their family life due to their work and that often impacts their level of confidence and overall mental health. I however, always encourage them to keep moving forward and that challenges only come in the way of those who are actually in the right direction and are aiming for success. I, as an entrepreneur have been very lucky as I have not faced these issues and have been able to maintain a healthy work-life balance.
Hopefully, reservation for women in politics will be a reality soon
The war for equality of women in politics and society at large has only gained momentum as time has gone by. So many women, and rightfully so, have more education and skills to be in the top positions in our legislature, however, there is still a long way to go for us to achieve that. We have many powerful politicians and members of parliament who are women and have played a key role in shaping our nation to what it is today. I firmly believe that for our women to even reach the legislative assembly, it is important we first ensure that all are women get the necessary education and resources that are needed. We, as women are extremely capable of developing the necessary skills. It is just important that we are first given the opportunity to develop those skills. However, from the way I see it, women having reservation and participation in Indian politics is not going to take long as we are on the right path of achievement.
The age gap between partners should not determine a couple's harmony 
I honestly believe that age is just a number and is in no way a definition of what our expectations should be. As for building a partnership, I feel that love, mutual respect, understanding, and finding common ground is more important than looking at who is older or younger. Age is in no way a demarkator of our life experiences and the personality that we carry. If there is love between the pair, I think there is nothing that should stop them from expressing their love to each other and age is one thing that I do not feel has any role in companionship.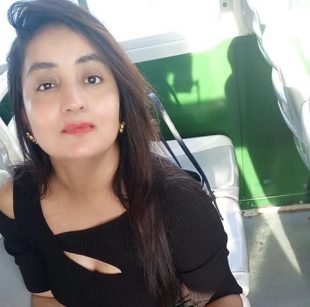 She has been there and done that. After graduating from Delhi University, she completed her diploma in Journalism from Bhartiya Vidya Bhawan, Delhi. Down the line, she completed her internship with National Herald Newspaper successfully,, and went on to Join Mainline Business daily, Business Standard. She also dabbled in image management and brand consultancy. She is a prolific writer on lifestyle entertainment, branding, lifestyle, travel, and politics.
Contact her at [email protected]