Chaitannya Choudhry to Explore Intriguing Dynamics of Marriage in "Sukhee"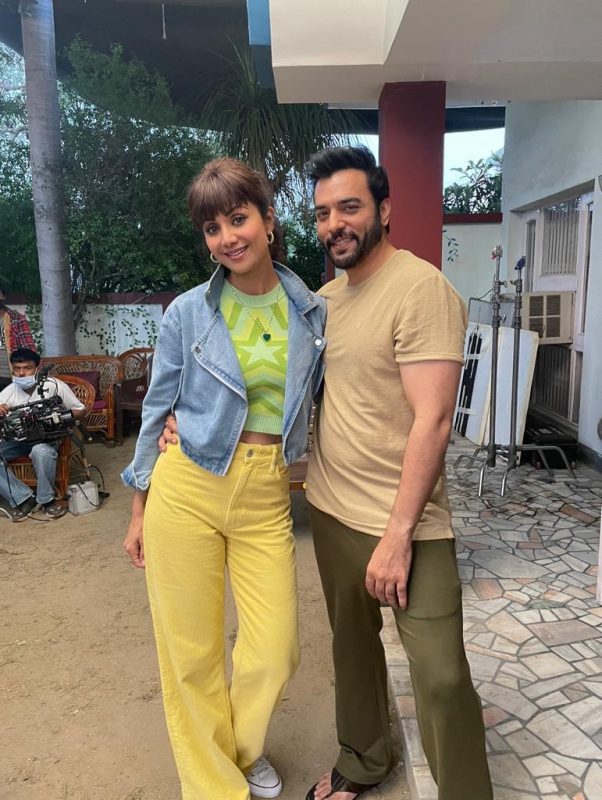 Upcoming Movie "Sukhee" Promises to Be Thought-Provoking and Poignant Movie
Actor Chaitannya Choudhry is set to star in the upcoming film "Sukhee," which is scheduled to release on September 22, 2023. In the film, Choudhry will play the role of an incredibly reliant husband to Shilpa Shetty. The film promises to be a thought-provoking and poignant exploration of the intricate dynamics of marriage in movie "Sukhee".
Choudhry is no stranger to challenging gender roles. In his previous work, he has often played characters who defy traditional expectations of masculinity. In "Sukhee," he is once again breaking the mold by portraying a husband who is not afraid to be vulnerable and dependent on his wife.
"I wanted to be part of a project that could change the narrative around women's roles in marriage," Choudhry said in a recent interview. "It's high time we stop domesticating women in the name of gender. In 'Sukhee,' we aim to showcase how a modern marriage should ideally be, where both partners share the responsibilities and joys of life equally."
Choudhry believes that "Sukhee" is not just another film. It is a platform to revolutionize gender equality, particularly within the institution of marriage. He hopes that the film will spark conversations about the need for a more equitable and inclusive society. The movie gives a glimpse into the Intricate Dynamics of Marriage
"I firmly believe that both husbands and wives are equally responsible for managing household chores, nurturing children, and savoring life with friends," Choudhry said. "I view marriage as the union of equals, where neither partner should be confined by traditional gender roles or societal expectations." Overall, the movie aims to Challenge Gender Roles and Advocate for Equality and promises to be thought provoking and poignant
"Sukhee" is directed by Sonal Joshi and produced by Bhushan Kumar, Krishan Kumar, Vikram Malhotra, and Shikhaa Sharma. The film is slated to release in theaters on September 22, 2023.
https://www.highonpersona.com/rajshri-and-jio-studio-collaborate-for-an-exciting-upcoming-film/