"I have reached excellence but that won't stop me from learning new things" : Florian Hurel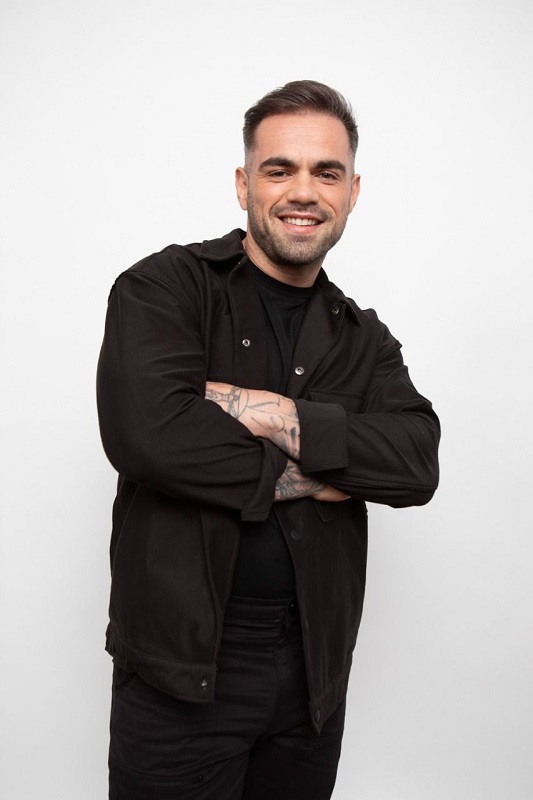 Parineeti Chopra recently sported a stunning look for a photo shoot with her soft, wavy locks and sophisticated makeup. Ace hair and makeup expert having styled Parineeti's hair for the look expressed his happiness about working with her and told us. "Working with a different actor is always refreshing. It gets you to work differently, technically.". Recently Florian has been creating some very vivid looks that we are inspired to decipher here, in addition to speaking with him about working with the most beautiful actresses of Bollywood.
View this post on Instagram
Over the course of his career, he has been creating looks that have elevated the style quotient of many stars and celebrities. No matter whether it was Vaani Kapoor or Suhana Khan's elegant hairdos or stylish models' party-ready glamourous looks, all looks remained experimental and trend-setting.
The look Deepika Padukone wore to Cannes 2022 caused quite a stir. The makeup for that look was done by Florian. She looked gorgeous in a golden-black shimmery saree and bold make-up. Dramatic bold winged eyeliner was one of the highlights of her makeup.
While Deepika received some trolling for the look, Florian Hurel said, "She is one of those actresses who is always willing to experiment with her looks and get into the world of high-end fashion. As beautiful as Deepika is, I don't think anything is too much for her. No matter what, she looks beautiful. There is no limit to what she can do when it comes to looking graceful!" Regarding her makeup, he said, "I liked how strong and edgy it was all. You have to be very confident to carry such a look! And that she is! Hats off to her! It's okay if we don't please everyone. She did justice to all the looks."
View this post on Instagram
Tamannaah's looks complemented Florian's style perfectly during Cannes. As he reflected on the experience, he said, " My looks for Tamannaah Bhatia were modern, elegant, and classy. After discussing each look, we conceptualized it together. I created a mood board so that ideas can be presented and discussed before jumping into the glam game".
Tamannaah wore a lime yellow-green outfit flecked with lavender. Florian Hurel's makeup was purple-mauve with a hint of pink on her lips and dramatic lavender eyeshadow. She wore her hair elegantly in a ponytail that was curated by Florian Hurel.
View this post on Instagram
Vaani Kapoor's low ponytail hairstyle during Shamshera's promotions was stunning and as told by Florian "I opted for a center parting with a lightly textured front," He added while decoding the look. With the help of long extensions, I created a sleek, long straight ponytail for her. To give the ponytail a high fashion editorial feel, I tightly wrapped it with a thick black rope to form a thick band. Afterward, I sprayed it with a fixation spray." Florian shared a picture of Vaani in that hairstyle on his Instagram account:
Love in the Hair . With the lovely @vaanikapoor 💫
View this post on Instagram
Additionally, he created seven different looks for Kangana Ranaut's Dhaakad. Each look was designed with the utmost precision by him. These looks received a lot of appreciation. Overall, I pushed my creative thinking limits significantly by creating seven different looks. In nature, these looks were very fashionable. A black pantsuit with a hat worn by Kangana needed to be backed up by a strong look. Florian created a very strong black graphic liner with sharp contours and muted lips for this purpose. Florian used a golden foil on the eyelids of a golden dress in an abstract manner, creating a very impactful strong eye and coupled it with nude lips.
Among the looks was one with a purple dress that Florian created with Swarovski stones.
One of the outfits was a bedtime look for which she wore a very sensual black gown with a hot pink lace bodysuit. To complement the bed look, he created glossy black lids and nude lips. In order to give her the fierce look of a warrior, he smudged black and golden strokes over the lids of a black and golden kimono. Using a hot pink leather corset dress, Florian focused on Kangana's cheeks and eyes to make her appearance stronger than usual.
Florian's favorite look was the holographic saree where he used a cutout from the same saree over the lids, creating a look unique to his past work. Among all the looks, it was the most amusing. Each of these looks was unique and creatively intense.
View this post on Instagram
The way he styled Suhana Khan was very natural and elegant. Suhana Khan's hair and makeup were done by Florian. "We wanted Suhana Khan to look like herself. I like to capture the best themes and push them out there. Either their eyes or lips (a key element to sign and define more than anything else)."
View this post on Instagram
Throughout the years Florian has created quite a lot of bewitching looks and is paving the way for the future makeup and hair artists. He holds on to business within the education and fitness sectors of the industry owning Flosessions.co and FloFitBox Mumbai.
View this post on Instagram
You will surely look party ready with this party ready look. Adding a bit of sparkle to our eyes can transform the entire appearance even if we are wearing a simple outfit. The makeup and hair for this look were done by Florian. The look is completed with a side parted wet gel hairdo.
In one look, he used only reds from lipstick to eyeshadow, yet the look remained chic and elegant. The makeup for this look was done by him. On his Instagram handle, he posted a short video of the look:
View this post on Instagram