Trailer Barbie The Movie – Colorful & Dreamy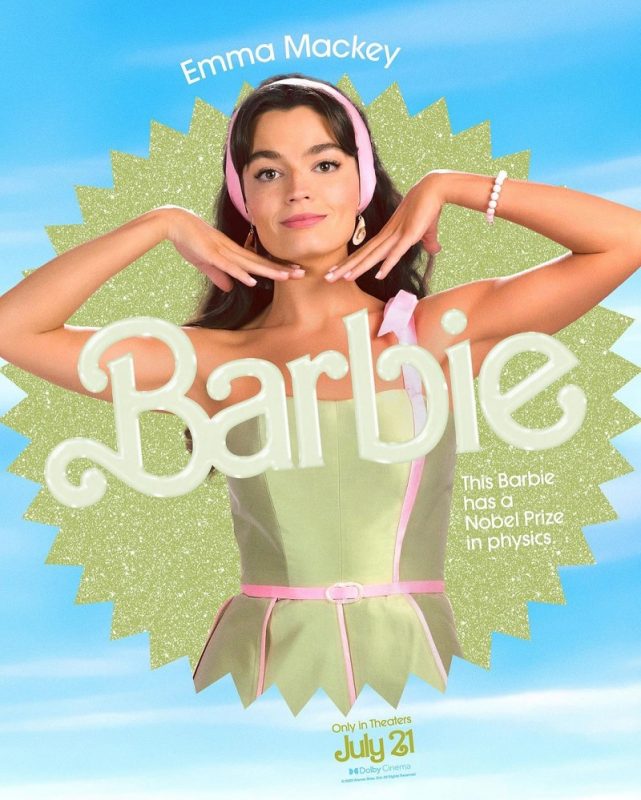 Fairy, colourful and dreamy barbei trailer is back, taking us back to our chilhood barbei days. It's a classic, nostalgic and joyful trailer that evokes memories.The first ever trailer for the upcoming Hollywood movie 'Barbie' was released today, and it seems like it is going to be a hit. It stars some of the biggest names in Hollywood and looks filled with fun, drama and adventure. Fans of the movie have been eagerly awaiting its release, and it looks like it will be worth the wait.
Dua Lipa is the latest star to join the cast of Barbei, a much-anticipated new film from a renowned director. The singer and songwriter recently shared the news on her social media accounts, exciting her many fans.
View this post on Instagram
As she captioned her post, this Barbie is a mermaid. New posters of Emma Mackey and Dua Lipa in Barbie have been out.
Dua Lipa is playing the pivotal role of a mermaid princess in the upcoming #BarbieTheMovie which will hit theatres on July 21. The film is directed by award-winning director Greta Gerwig, and it stars Emma Mackey and Dua Lipa, two of the most popular stars in Hollywood. The cast of the movie has been eagerly sharing news and posters of the movie on their social media accounts, creating a lot of hype and anticipation for the movie.
View this post on Instagram
The two actresses will be seen playing a mermaid and a fairy in the movie. The movie is expected to be a modern reinvention of the classic fairy tale, featuring Dua Lipa in a starring role. Fans are eagerly awaiting its release, which is expected sometime next year. In Barbei, Lipa will play a pivotal role alongside an all-star cast, including Academy Award-winning actors and actresses. While she hasn't shared any specific details yet, speculation is running high about her character and how she will feature in the film. This isn't the first time Lipa has appeared on the big screen.
She previously starred in a short film directed by her friend and collaborator, filmmaker Henry Scholfield.Lipa's involvement in Barbei is sure to add an extra layer of excitement to the already highly anticipated movie. Fans of both the singer and the film are eagerly awaiting its release, which is expected later this year.
It's clear that Dua Lipa is becoming an in-demand actor as well as a superstar singer. With Barbei, she looks set to cement her place in the film industry. She is already proving her acting chops with her first feature film role and is bound to be featured in more projects in the future. With her talent and star power, she is sure to become a major force in both music and acting. She is a great example of how one can achieve success in multiple fields and follow their dreams. Her success shows that with hard work and determination, anything is possible. She is an inspiration to many.
According to sources she has recorded brand new songs for the official soundtrack of Greta Gerwig's Barbie.
She has become a role model for young people, encouraging them to pursue their passions and never give up on their dreams. Her story has been featured in books and movies, making her an international star.