Rajesh Khanna holds a special place in the hearts of the young generation : Mitaali Nag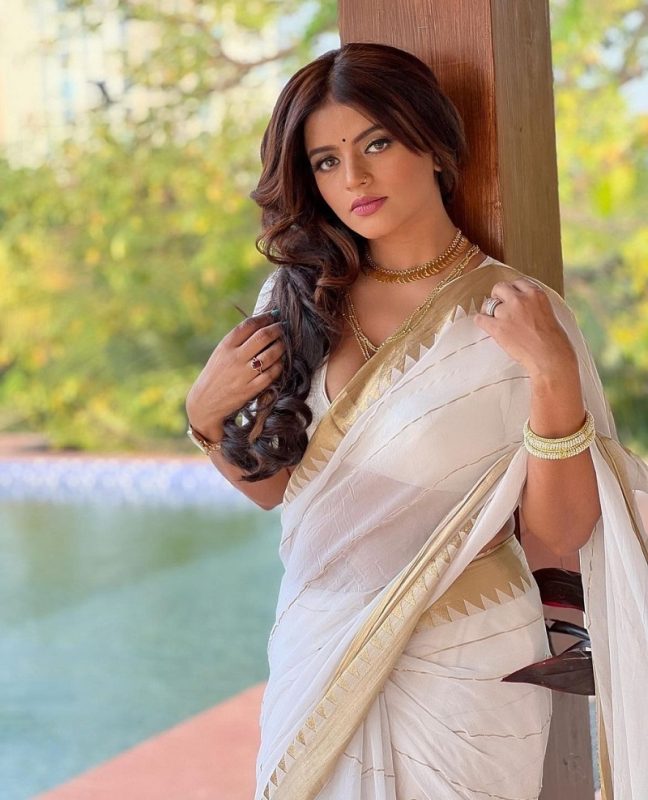 Observing Rajesh Khanna's 80th birth anniversary, Mitaali Nag says he has achieved more than any other superstar in Indian history
In honor of Late Rajesh Khanna's 80th birth anniversary on December 29, his fan following, which includes both industry insiders and fans, is looking forward to celebrating this occasion. There could be no doubt that Kaka, as he was fondly called, was one of the greatest superstars of his generation. The way in which he portrays himself on screen has always captured the hearts of millions of his fans, especially his female fans. In the years 1969 to 1971, he had 15 consecutive hit films as a solo actor.
Besides being a huge fan of superstar Rajesh Khanna, Aashiqana 2 actor Mitaali Nag spoke to High on Persona on the occasion of his birth anniversary. She is a huge admirer of the megastar, and she gave us some insight into what makes the star so inspiring for the present generation.
Rajesh Khanna was the first star to be called a super star in Bollywood. To date, no other superstar in Indian cinema has experienced the same level of stardom as him. Women would write him love letters in their blood, my mother told me. In the event that his car was found parked anywhere, it would be covered in lipstick marks when he returned.
View this post on Instagram
Women would get married to his picture and stay committed to him. It's unreal to have this kind of fan following. There was something magical about his screen presence. One of the most favorite films of his that I have seen is Anand. He gave so many positive messages through his character in the film, and he was so effortless in the film.
At the moment, he has two biographies written about him, one written by Yasser Usman, and one written by Narayanan Subramanian. In spite of the tragic way in which his life came to an end, he is still alive and kicking through his films and the superhit songs that have been sung by legendary singer Kishore Kumar over the years.
The story of Rajesh Khanna ji's life is one of the biggest examples of how life isn't always the same. In honor of today's birthday, I feel it is pertinent to remember the positive parts of his life and how his music and films are still a part of our existence even after he passed away," she adds.
Rajesh Khanna had an upswing and a downswing in his career. At the time, he achieved a level of success that no one had ever seen before, and his personal life also made headlines at that time. The success-failure saga and the personal turmoil that accompanied it took a toll on him and his family. Although he had fans when he died, he did not have any friends at the time of his death. One of the many things that his life reminds us of is that success and fame will one day become a thing of the past for all of us.
It is imperative to remember that success is not always permanent. Particularly if we are in the media or in the showbiz industry, where there are always ups and downs. There is no doubt that success will bring you a lot of friends, who may not be your real friends. However, it is said that failure actually causes you to lose your friends. In other words, if one fails, one is always alone. It is the nature of life to have some successes and some fame.
Yes, there are times when I do wonder if one day all of these will be a thing of the past. In reality, life is much more than that. It has been a blessing for me to have a family that is there for me through thick and thin," says she.
A feeling of loneliness and emptiness is a reality for successful and famous people as well. As Mitaali agrees, "Loneliness or emptiness are nothing more than feelings like any other. The important thing is how you are gplanningto cdealwith it and how you are not going to let it adversely affect you."
http://Copy linkI don't want to be engulfed in the rat race: Karan Kundrra