Netflix series 'Akeli' gets a grand reception in New Delhi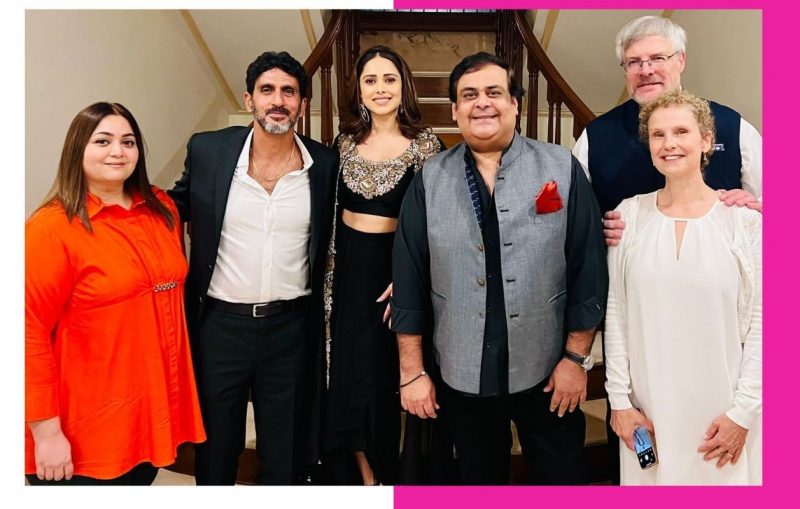 Rahul Mittra, Sarina Mittra, Tsahi Halevy and Nushrratt Bharuccha join Ambassador of Israel for dinner reception to celebrate 'Akeli.'
On this pleasant evening, the esteemed Ambassador of Israel to India, Mr. Naor Gilon, and his wife, Ms. Orly Gilon graciously extended an invitation to the renowned award-winning Filmmaker-actor Rahul Mittra and his wife, Sarina. The purpose of this invitation was to celebrate the Indian film debut of the superhit Netflix series, 'Akeli,' featuring the talented Fauda actor, Tsahi Halevy, alongside the ever-charming Nushrratt Bharuccha.
View this post on Instagram
Furthermore, the dinner reception, held at the Gilon residence, was an exclusive affair, attended by a select group of individuals from the film industry and diplomatic circles. In addition, the event served as a platform to honor the achievements of Tsahi Halevy and to showcase the cultural exchange between India and Israel through the medium of cinema. The esteemed guests were treated to a delightful evening of fine dining and engaging conversations.
The ambiance of the Gilon residence, combined with the warm hospitality extended by Mr. Naor Gilon and Ms. Orly Gilon, created a welcoming and intimate atmosphere for the gathering. Moreover, the popular Israeli actor was recently spotted at a special event, where he was seen posing happily with Mittra, a well-known personality. The actor seemed in high spirits as he entertained the guests by singing Hindi songs. Additionally, his charismatic performance added to the lively atmosphere of the occasion, leaving a lasting impression on all those present.
Earlier in the day, Rahul Mittra arrived in the Indian capital after completing his visit to Ho Chi Minh City. During his stay in Ho Chi Minh City, he had the honor of inaugurating the Namaste Vietnam Festival, a significant celebration of Indian culture and heritage. This festival was organized by the Embassy of India in Vietnam and the Consul, highlighting the strong bond between the two nations. One of the highlights of the festival was the collaboration with renowned Bollywood actor Anupam Kher.
https://www.highonpersona.com/lights-camera-action-unveiling-the-must-watch-ott-releases-of-august/