If you're not sure how to wear sunglasses, here's how to do it!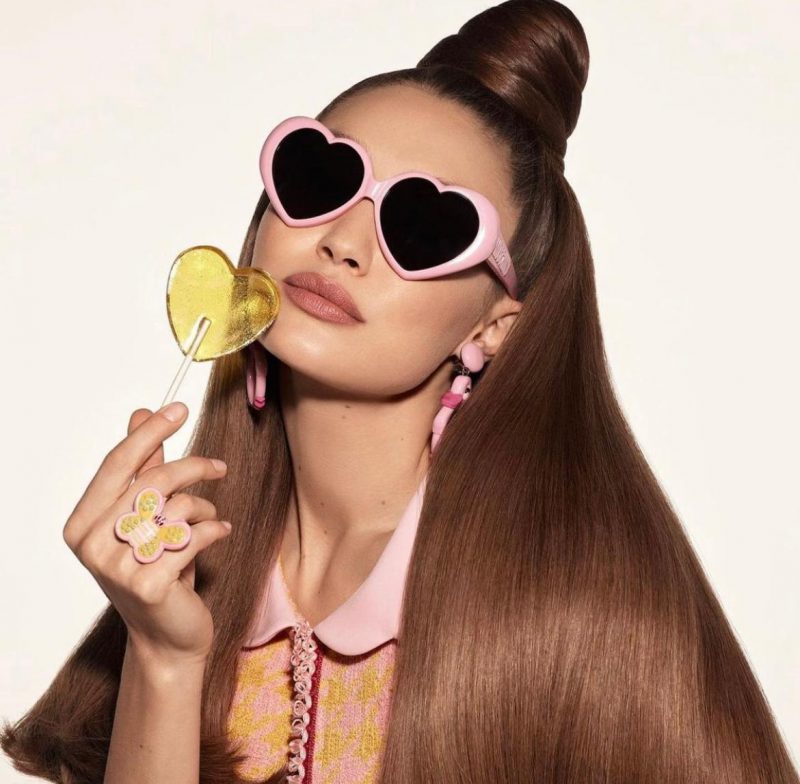 Wayfarers or Flippers, Geometric or Butterfly, Clubmaster or Cat Eye what's your style when you go out to pick a pair of sunglasses for you? Do you go by the sunglasses that were worn by your favourite celebrities or influencers or do you simply stick to what looks best on you? In the past, wearing shades was regarded as a status symbol or way to display your style. Whether it was because selective people or celebrities wore it, or maybe because it had a snob appeal to it, As time passed, it has become a necessity for people to wear sunglasses.
The market remains inundated with a plethora of brands. However, many of us still remain unaware about picking the right shades according to our face cut and personality. We often see the design of shades, their attractive shape, and sometimes the embellished features it comes with, and buy we get tempted to buy it, regardless of whether it suits our face or not. There have been several queries from our readers regarding the right shades and quality to pick for their summer outfits. To answer their concerns, we consulted Mr. Satyam Singla, Founder & Chief Designer, Sasha Wear, an expert on the subject. In addition to being able to answer all their questions, he was willing to provide them with valuable tips and insights. He was also able to help them choose shades that are suitable for different personalities and faces. Below are the Readers Corner Q&A:

Q. I like to style my sunglasses differently depending on what I'm wearing. Could you suggest a few designs that flatter every type of dress and suit every type of face shape?

Whenever you get new sunglasses, carrying the right shape is very important. And obviously with so many designs to choose from knowing what suits you best can really help in bringing out your unique facial contours. There are five basic main categories of face shapes that are square, round, hard, triangular, and oval. So to assess your own facial structure, keep trying out different outfits with different shapes. And it would help you to choose the right pair for yourself. But to be very honest, in today's day and age, where fashion has taken a whole new meaning, and with the way new trends and designs are coming out, it's about how you carry that design. For me, honestly, Sasha was inspired when I felt that even the quirkiest designs could be carried by someone who would not normally carry such designs. It's all about how you define your own fashion and confidence. Similarly, for an oval face, I feel it's the most versatile, face shape for trying out different sunglasses. Oversized frames are the best for people that have an oval face. It helps you stand out and complements your features really well. So yeah for a heart face shape, which is the widest on the forehead gradually narrowing down through the jaw, the perfect glasses that you would see everywhere would be something like a Wayfarer, it basically accentuates your features in a cool way. The face shape can either be longer round and so a Wayfarer style, which is a bottom-heavy design really helps. So rectangular fillings help break up the pay structure which has sharpies, appears longer and thinner. 

Q. I have a round face and a double chin. My chin area seems to be more focused when I wear sunglasses. What designs might compliment my face shape better? 

I think that more angular and geometric frames like the Manaus in our new collection has sharper and more distinct lines to face which creates a balance. Anything like a cat eye or almost like a D frame design helps more with people that have more like curvy cheeks, or rounder sheets, which helps placing the focus on a rounder face that has softer angles with slightly wider cheekbones, like myself, and a wide forehead and jaw. Basically choose frames that have bold angular lines, ensure that the bottom is just above your cheekbones. And it helps to choose more, the triangular frames. So basically on square shaped faces, you want to choose more round glasses or oval-shaped glasses. Similarly, for someone who has a square face, choose curved designs that are wider, they help soften the sharp angles and balance your cheekbones. And, like the most common design that really helps for square faces is the cat eye design. So you know, a face shape that has a square face and more angular lines with equally wide cheekbones, forehead and jaw, the perfect glasses would contain, a thinner frame that won't overwhelm the face. And just make sure that the width of the sunglasses is slightly wider than your cheekbones. Basically rounder frames help soften those angular features. The truth about face shapes is very simple. Almost nobody has a perfect heart circle square or any other narrowly defined category. Most faces are a combination of a few different shapes, rounded chins, tall foreheads, angular features, tapered jaws, and so on. So trying to pick just one stock image out of a lineup can feel impossible. That's why what Sasha has done is that we have created Instagram filters because most people are on Instagram, when they see pictures of different designs of sunglasses on different people, it gets almost impossible to choose how that would look on you. So when you try out our tiny AR feature, which is a virtual trial for our sunglasses, through our Instagram filters, it would put the shape on your face and you can turn left-right, up-down, and it would really help you see how the sunglass design is suiting you. It has been noticed that most people change their eyeglasses or sunglasses approximately every three years.

Q. Can I get my prescription number to get sunglasses with my weak eyesight? How do I do that?

So yeah, it's very easy to get your prescription number if your eyesight is weak. You can go to any optician or any eye doctor in India or anywhere in the world, and they would test your eyesight. And then accordingly you'll know if you're farsighted, short-sighted, what prescription glasses you need, what kind of lenses you need, all of that information will be provided. And the best thing about Sasha's new optical line is that any of our sunglasses as well as the optical range that we are about to give any kind of power or eyesight prescription lenses can be added to them. 
View this post on Instagram
Q. Can anyone wear Cat-Eye frames, vibrant colors, or innovative frames? What should I do if my mother is skeptical about such frames? 

I think that really works well on women's as well as men's faces. One of the most common myths is that you shouldn't judge your sunglasses by the color, of the lenses, because at least when it comes to the properties, and the eye protection, UV 400 is polarized, which protects you from the ultraviolet rays. They're impact-resistant, good quality, and scratchproof, which are the properties of the lenses. Also, you should always ask your optician about the quality and the certification of the lenses. Now, coming back to the main question about the color of the lenses, I honestly feel that it depends upon your style and how you carry it. But yes, different tints of the lenses work in different ways.

Q. How should I choose a tint for my sunglasses?

You know, a gray is a very popular neutral tint if you don't want to go for a complete black and it allows you to perceive colors in the best way. Great tints also reduce brightness and glare. So I would say gray lenses are very good for driving, outdoor activities, running, cycling golf, etc. Yellow and orange tints increase the contrast and help you to look through in hazy or foggy low light conditions. Both indoors and outdoors, they help to keep your visions sharper. When you're hiking on a mountain, or you know you're playing in any indoor sport or nighttime event, or driving in the fog, I think as compared green, yellow, and orange works very well, as they offer really high contrast and visual sharpness. It definitely helps in reducing eyestrain against the bright light. But it all depends on the properties of the lenses. The lenses should be UV 400, which means protecting against the sharpest and the harshest ultraviolet rays, it should be completely polarized, it should have anti-blue reflective properties that help against the blue light, which is emitted from laptops, computers, which is the screen time. Brown tints are good for cloudy days as they increase contrast and visual clarity. So it all depends upon how you want to carry the lenses and if it suits your skin tone. It is recommended to always put the lens against your skin tone and see how that's complementing it.
View this post on Instagram

Q. What are the best shades for bangs and for pulled-back hair?

I think for bangs, the perfect design would be like wayfarers, basic square shapes and round vintage sunglasses. So I honestly feel like wider frames, butterfly-shaped frames or cat frames really work well for pulled-back hair, a ponytail, or a high ponytail.

Q. How do specs designed for a masculine face differ from those designed for a feminine face?

Yes, I think traditionally, you know, and how it used to be maybe 10-15 years ago, as women would wear more rounder, wider, distinct, and unique designs, whereas men would go for the simple square wave or aviators. But I think those are very old school way of thinking. In the 70s and 80s, men and women used to try all sorts of designs and it used to work. And I think that's come back early in a big way, from the 70s, 80s, and 90s. So now, it's completely upon how the men or the women want to wear their confidence or their fashion statement. So I wouldn't say that there are particular designs for men and women. Of course, most brands keep specific designs for men and specific programming, but the new age or the Gen Z way of doing things, like our brand, is to design a unisex frame. 
View this post on Instagram
Q. What kind of shades are best for nighttime, and what kind of shades are best when partying in the evening, since they're often mocked if worn? 

If you can style and rock them, then why not do so? Sunglasses are truly like a timeless accessory. It doesn't matter whether you're wearing them in the day or at night, as you might have noticed a lot of celebrities, artists, pop culture icons, rappers and singers who all love wearing sunglasses at night for a baggy style. And that's because they feel the same way like they do in the day. And they're unapologetic about it. So the whole notion about what other people would think if it's cool or not, really doesn't matter. I think that, if you feel special, you want to look special, why not accentuate your sunglasses for a nighttime party? I think it's completely cool.
With Inputs from: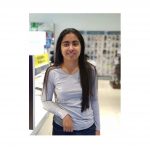 Divya Khanna is the youngest member of the team, with a background in political science. She has joined High on persona print magazine in order to gain hands-on experience in various aspects of editorial coordination as associate editor of the magazine and news site. She has a penchant for writing and enjoys meeting new people and interviewing celebrities. She has a passion for writing, she has an eye for details, loves traveling, and a quick learner. She comes from the Mecca of Indian Journalism, Delhi.
Email: [email protected]