Festivities for Xmas kick off in full swing in Chandigarh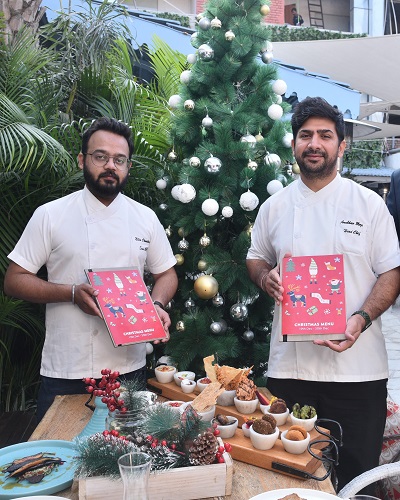 Chandigar's Olive Cafe & Bar unveils innovative Xmas special Menu
Christmas time is a time for lavish meals, dining out, and getting together with friends and family to celebrate. Whether in metropolitan cities or tier 2 cities, the mood is consistent everywhere and festivities for Xmas have kicked off in full swing. There are special Xmas menus and celebration plans in restaurants and hotels in Chandigarh as well. In keeping with the festive spirit Olive Cafe & Bar, Sec 26 in Chandigarh has unveiled its special Christmas menu and live music.
View this post on Instagram
The place boasts exemplary interiors in addition to its surreal charms, and the Xmas decoration adds even more enchantment. In his interview with High on Persona, Chef Anubhav Moza revealed that, "This is the time when everyone looks forward to dining together and celebrating." Chandigarh is well known for its global cuisine, and during Christmas, classic desserts and Italian delicacies are the most popular. At Olive, we cater to the taste preferences of our guests and have taken a Mediterranean approach. There is a wide selection of desserts and exquisite plates of delicious delicacies, as well as a wide selection of pizzas and exotic salads", he divulged.
A list of the menu items shared by him also included an innovative line of Xmas desserts and delicacies like Celeriac Hazelnut Truffle oil, Fig Mille Feuille, Roast Butternut Squash, Roots and Yule Log, and momore, in addition to festive cocktails and a wide variety of mocktails.
View this post on Instagram